Jim Crane, Owner of the Number-One-Ranked Houston Astros, Makes 'CityBook' Cover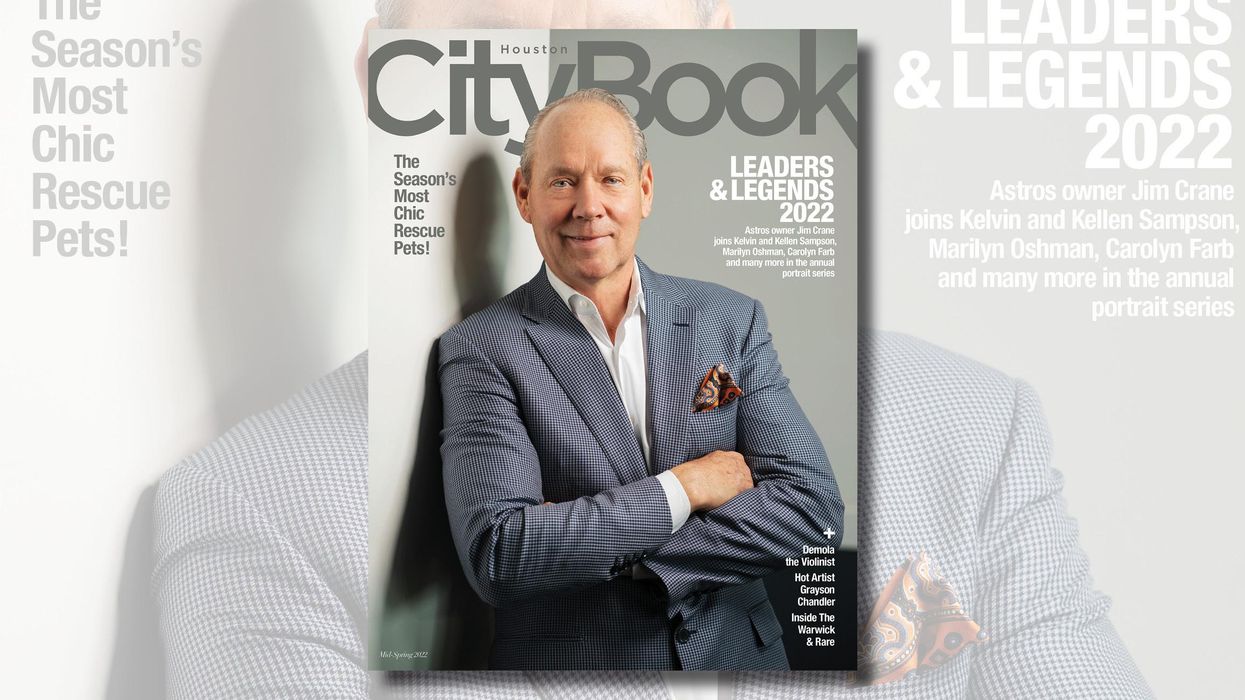 THE NEW ISSUE of Houston CityBook magazine features Astros owner Jim Crane on the cover.
---
Crane is one of the 10 subjects in the magazine's annual "Leaders & Legends" portrait series, including images by Gittings Photography, and presented in partnership with Residences at The Allen and Bentley Houston. He was photographed by Gittings owner Greg Lorfing at Minute Maid Park.
Under Crane, whose Astros are currently ranked first in the American League West, the value of team has quadrupled. Through his Astros Foundation, the owner, a self-made shipping magnate, also operates the Houston Open golf tournament.
This is the fifth time Executive Publisher Lisa Holthouse and the editors of CityBook have presented "Leaders & Legends," a regal portrait series pairing icons in given categories — such as business, science and the arts — with reigning leaders in the same fields. Past subjects have included a Nobel laureate, a multi-Grammy winner, a billionaire biz titan, a member of Congress, some the city's most renowned restaurateurs and artists, and world-famous socialites like Lynn Wyatt and Joanne King Herring, who was honored earlier this spring at a ceremony at the United Nations.
The full roster of 2022 Leaders & Legends appears in the new mid-spring issue, which hits newsstands tomorrow.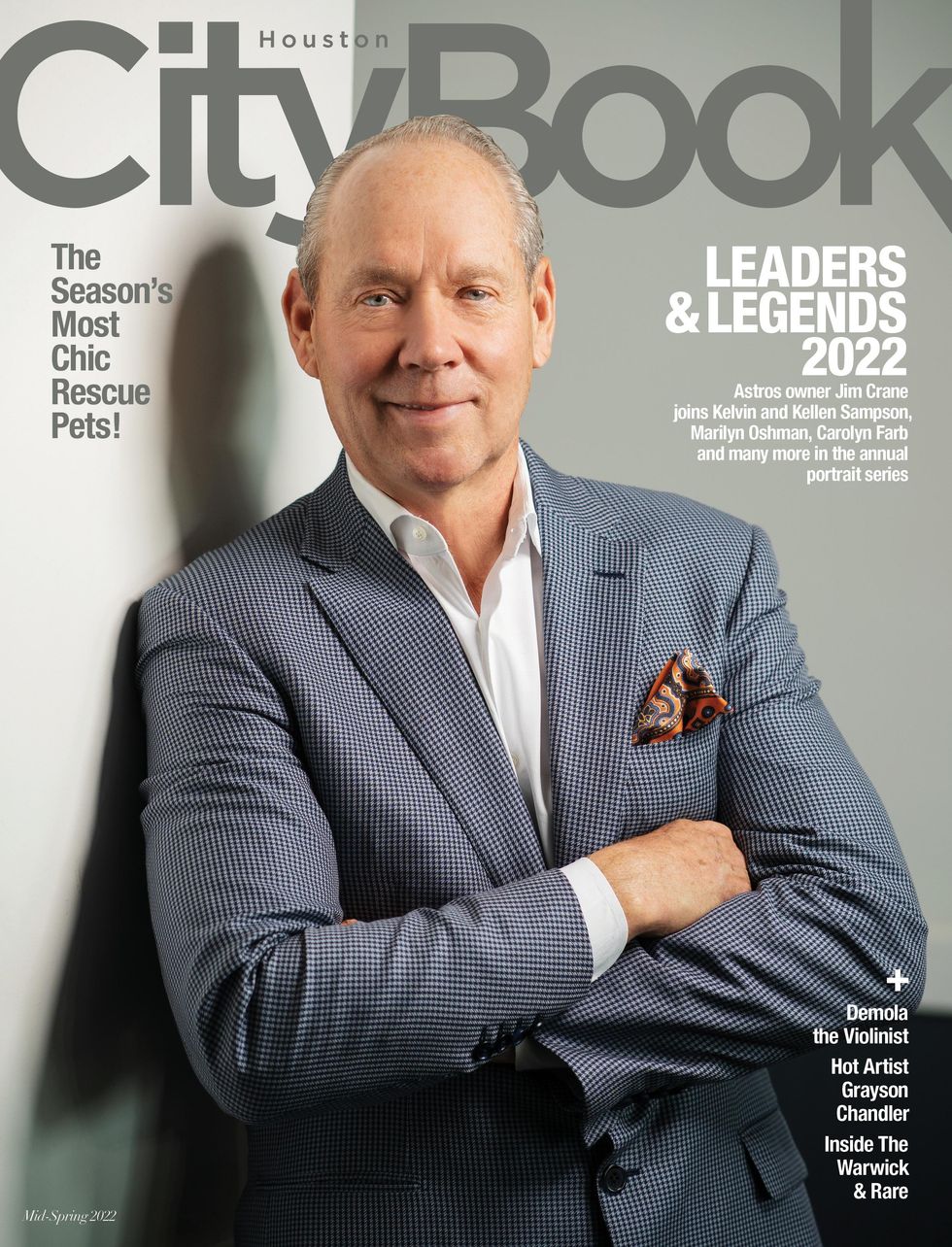 Jim Crane photographed by Gittings owner Greg Lorfing at Minute Maid Park.
People + Places