Thrive + Inspire: Rising to PPP Challenge, Heine's Veritex Honors 'Core Values'
Al Torres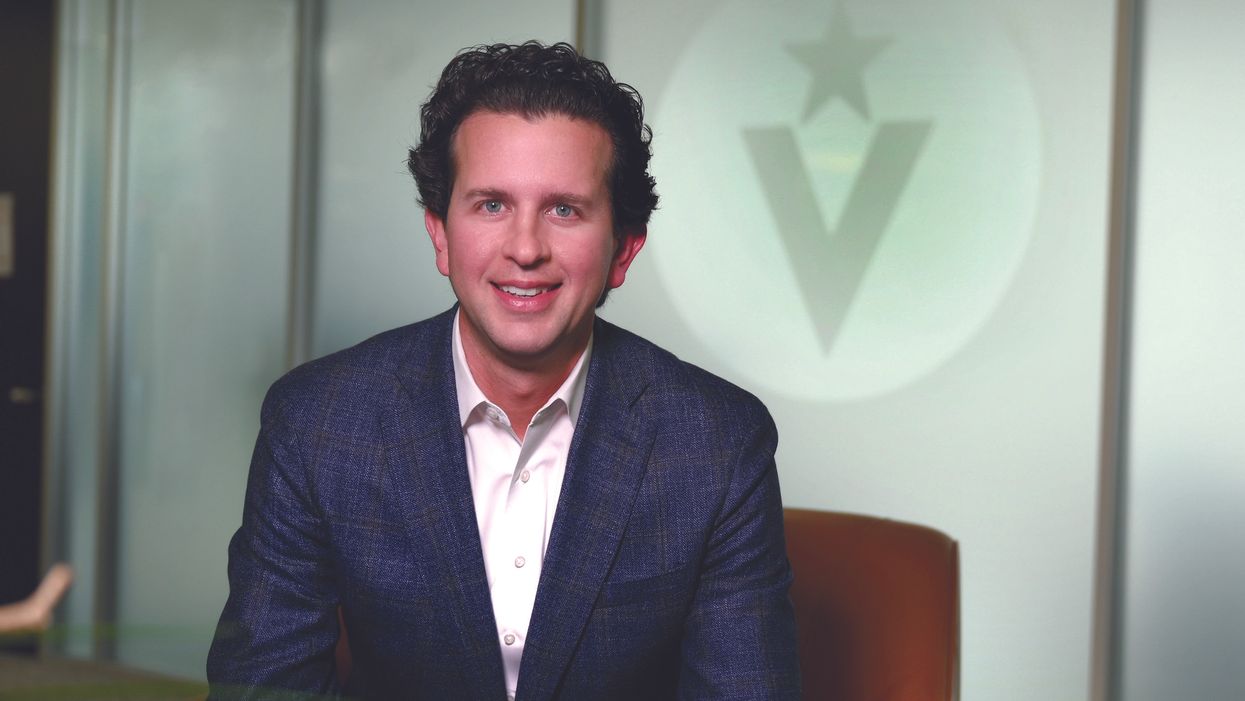 AN INTERVIEW WITH Jon Heine President of Houston Market, Veritex Community Bank
What were your biggest challenges of 2020? Without question the biggest challenge was pivoting from the playbook we had to begin 2020 in order to quickly address the immediate needs of our clients, colleagues and communities. Working with our customers to provide loan payment deferrals and PPP loans through the SBA Payroll Protection Program (Veritex Bank provided over $400 million to 2,100 clients in Round 1) became the immediate priority. This involved a Herculean effort from over 120 of our colleagues in various departments of the Bank who raised their hand to assist not because of an opportunity, but out of obligation to the communities we serve.
---
What's the secret to staying hopeful and forward-looking in tough times? Faith, Family and Friendship. Constantly reminding yourself and others, as with all things, this too shall pass. I think as Houstonians, we have a noticeable edge when it comes to perseverance as many of our friends and families were tested with another form of crisis — Hurricane Harvey — just a few years ago. We lived up to the moniker of Houston Strong!
What did you learn about yourself, your business or your community that might inspire others? First, how Truth and Transparency are never more appreciated by your colleagues and customers than in a time of crisis — especially when there are so many unknowns. This has been a part of the Veritex Bank culture from the very beginning and I'm extremely proud of the fact we stayed true to these core values.
Secondly, I learned that in our effort to "social distance" and with half of our [700] employees working from home, the crisis brought many of our employees closer together. I have had numerous colleagues tell me they have better relationships today with their colleagues than ever before. I will give technology credit for an "assist," but it comes down to people and relationships. Whether they work in an office, in a branch, or at the kitchen table, if you have the right people working together, they will band together to accomplish anything.
What's new for 2021 that you're excited about? Having just been recognized by Fortune's Top 100 fastest growing companies in the U.S., we are planning to continue with that theme in 2021 by adding new team members in our Commercial Banking and SBA lines of business in both Houston and Dallas. In addition, we are very excited to announce we will be adding a Memorial City area office in 2021 for our commercial banking team. This will be a game changer for our colleagues and clients that live in and around the area. With a growing team, we are able to serve more customers with the Veritex experience of local decision making and custom business banking solutions with a trusted banking relationship.