Keep Calm, Curry On? Mendocino Farms' DIY Recipe!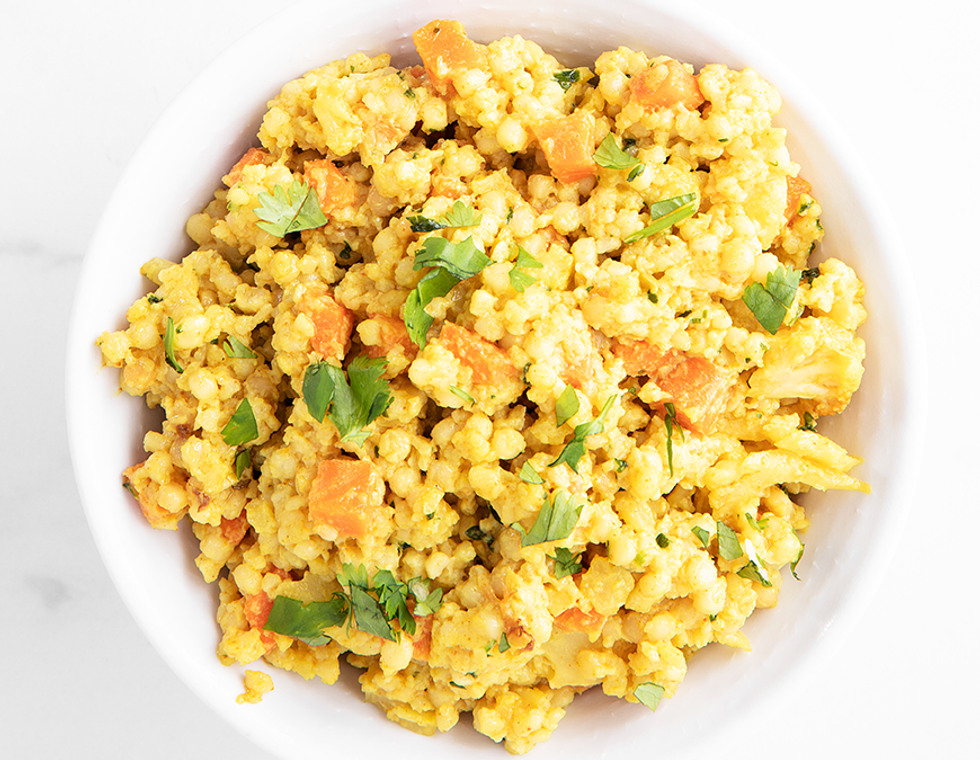 We've gone out of our way more than once in recent weeks to get our hands on Mendocino Farms' curried couscous with cauliflower. The Cali-based sandwich chain has three outposts in Houston, but is for now operating solely out of its Rice Village location. If that's not super convenient — or if you seek to put your newly honed culinary skills to the test — check out this recipe to DIY the signature side dish at home!
---
What You'll Need:
1 box of Israeli couscous or orzo
1 head of cauliflower, florets broken into pieces
1 tablespoon each of curry powder, turmeric, cumin and coriander
½ tablespoon of salt
1 teaspoon of cayenne pepper
3 tablespoons of brown sugar
3 tablespoons of oil
2 small carrots, peeled and diced
1 cup veganaise or mayonnaise
½ bunch of cilantro, chopped
Juice of one-half lime
What To Do:
Cook the orzo or couscous according to package, then rinse, drain and set aside.
Toss the cauliflower florets in a bowl with the spices, salt, brown sugar and oil. Cook on a baking sheet at 450 for around 10 minutes. Remove from oven and place individual florets in the bowl with the orzo or couscous.
On the same baking sheet, now toss the diced carrots with the remaining spices and oils. Place back in the oven and roast for around 8 minutes.
Toss the carrots into the bowl and also mix in the veganaise/mayonnaise, cilantro and lime juice.
Dispatches