'Blue Trees' Artist Returns to Houston with Colossal New Sculpture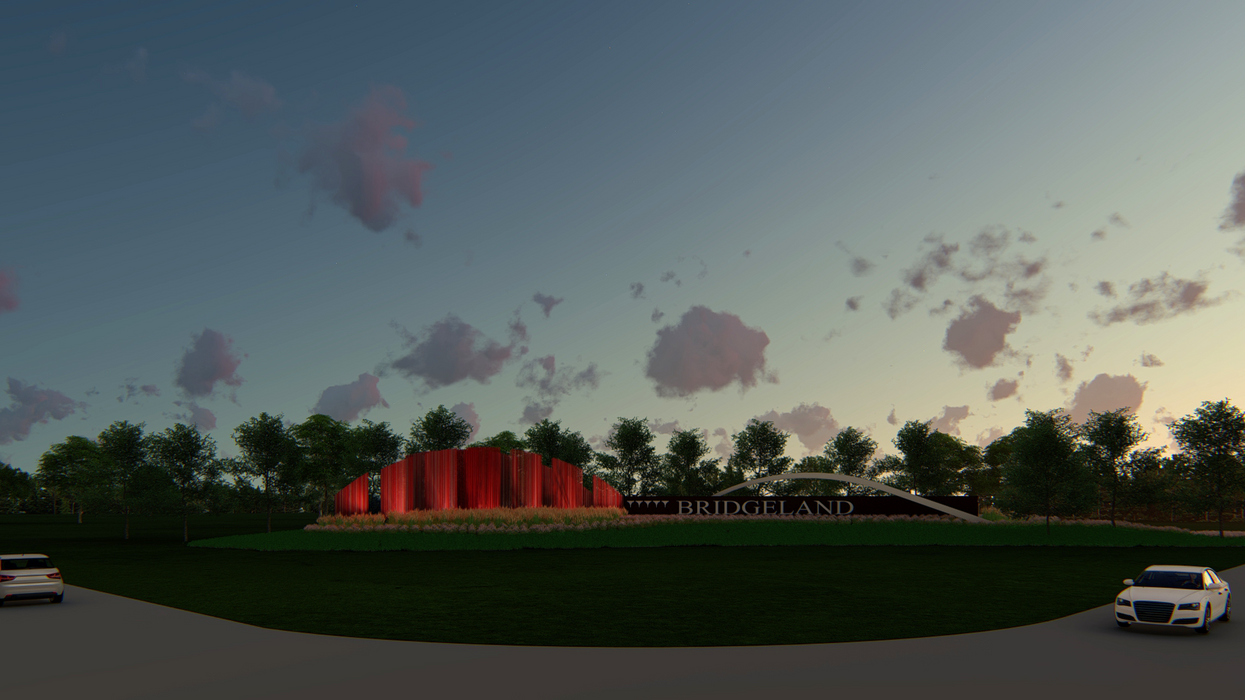 WORLD-FAMOUS ARTIST Konstantin Dimopoulos, known for his Blue Trees installations, is back with a new project, created in collaboration with The Howard Hughes Corporation as a gateway to master-planned community Bridgeland's forthcoming 7,000-home village, Prairieland.
---
Titled Rising Knoll, the 24-foot high sculpture is exactly that, a rising and falling knoll of reeds shaped to merge with the surrounding landscape and invoke the 24-hour cycle of the rising and setting sun. Rising Knoll will also be a "cornerstone" for a series of outdoor, public art works installed throughout the Cypress community's pedestrian pathways, each designed to connect with the shape and scope of the surrounding environment and complement the relationship between the new village and the surrounding Katy Prairie ecosystem.
It's a tall order, but the Australian-based artist is uniquely qualified to take it on. Houstonians will no doubt recall Dimopoulos's 2013 eye-popping transformation of the crepe myrtles withing the Waugh and Memorial cloverleaf into a blue forest resembling the flora of an alien planet, using only natural pigments designed to gradually disappear over time. In 2018, Dimopoulos was at it again, this time coloring the same trees in bright green and his now trademark royal blue. (No doubt somewhere, Yves Klein is smiling.)
Rising Knoll shares a connection to Dimopoulos's other Bridgeland sculpture Windgrass, located directly across the Grand Parkway at the entrance to Parkland Village. The kinetic sculpture consists of several unevenly planted reeds, together resembling prairie grass, which are designed to move and quietly sound with the wind. (It's also lit up at night, which is quite striking to see.) With Rising Knoll, Dimopoulos is endeavoring to "create and sense of balance and harmony with Windgrass" and, as he did with Blue Trees, construct work with a minimal environmental footprint to reveal a "symbiosis between art and nature."
The grand opening of Prairieland Village is planned for Spring 2022.
Art + Entertainment