Requiem for Chewy: Holthouse on Saying Goodbye to a Beloved Pet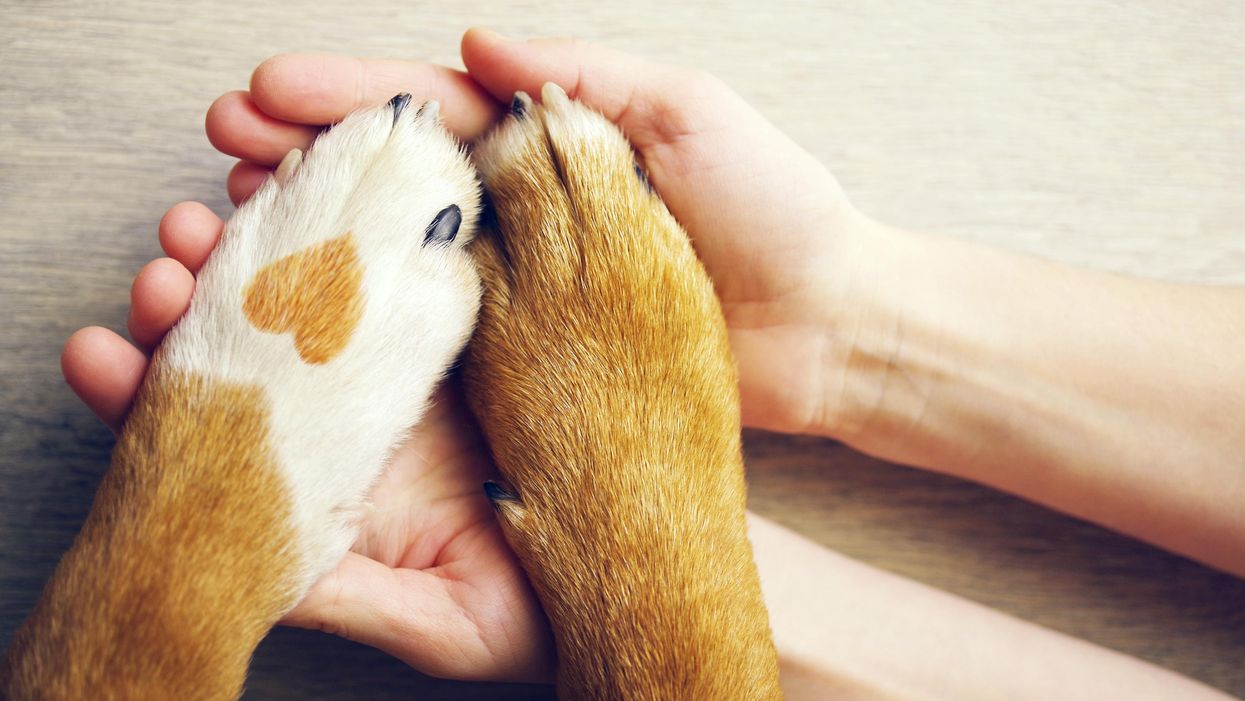 I'D LIKE TO think that dogs go to heaven. It's really the only consolation I can grasp on to as I weep for the loss of my precious furry family member that just departed. I was always astonished at how fast my little Chewbacca could run — and now I hold on to the hope and faith that he's flying around with doggy angel wings even faster than his earthly legs could take him, being chased by our other dearly departed animal family members who preceded him in death.
---
"Chewy," as we referred to him, was an accident. I had made the grave mistake of buying him for my mother many years ago as a Christmas present. That was the Christmas in which I learned the cardinal rule: Never buy a live gift for a family member.
It was Christmas Eve, and I was convinced that my mother, who had lost her dog a few years prior, needed to have a new puppy. My husband warned me that it was a terrible idea. He was certain that if she wanted a new dog, she would have bought one on her own. But believing I knew better than he, I ignored his warning and sought out a precious King Charles Cavalier Spaniel.
He made me pinky promise that when she refused to take the puppy, I would have a back-up plan. We already had two very big dogs (and a cat!) and he had no interest in taking on a fourth pet. So I did have a Plan B. I had a very dear friend who was ready and willing to take this new puppy home should my mother refuse my gift.
Nearly all of the Christmas gifts had been exchanged among my family members on that night. Everyone, in usual fashion at our home, had been fully indulged in wine and food as the night came to a close near midnight. There was one last gift to give, and that's when I sent my son, six years old at the time, out to the garage to put the eight-week-old puppy in a miniature stocking and present him to my mother.
She took one look at the dog, put up her hand like a cop who puts up his palm to stop oncoming traffic, turned her head and adamantly said, "I'm not taking that dog. I can't even look at him!" under her tears.
She was heartbroken to have to say no to her grandson. My ploy had failed; I was certain that a little boy holding a two-pound puppy in a stocking would trick her into accepting it. She was crying. I was crying. The party ended. And Christmas Eve was over in a flash.
I took the puppy upstairs to bed, weeping, and slept with him on my pillow. When I woke up Christmas morning with him entangled in my hair, I was hooked. We were stuck together like glue. He was my little buddy. And there was no turning back. Yes, I had my back-up plan, but I already loved him and couldn't fathom giving him away.
I reneged on my deal with my husband, who has reminded me of it regularly over the years. Until today when he woke up genuinely missing our little dog.
We called Chewy "Nacho" for the first month of his little life. We hadn't been prepared for a new dog and therefore had not gone through the usual exercise of throwing out potential pet names with our kids. But "Nacho" stuck for a while because my brother used to say, "It's nach-o dog, it's Mom's dog!" as a joke, just to pour alcohol into the wound like brothers do. I'm pretty sure my husband, still bitter about my reneging, didn't like to be reminded that I somehow stuck him with a third dog — so he refused to call him Nacho, and we went with my son's Star Wars obsession and formally named him Chewbacca.
Many of us have felt the heartache of losing a pet. It's part of life, and we all get through it with fond memories. But what gets some of us through the initial shock and sadness is imagining that we will see our loving animals on the other side of the rainbow someday. I have faith that my little Nacho is flying around up there in dog bone heaven, waiting around until we meet again.
People + Places