Animal-Lovers and Their Furry Friends Strut Their Stuff at CAP's Record-Breaking Celebrity Paws Gala
Jacob Power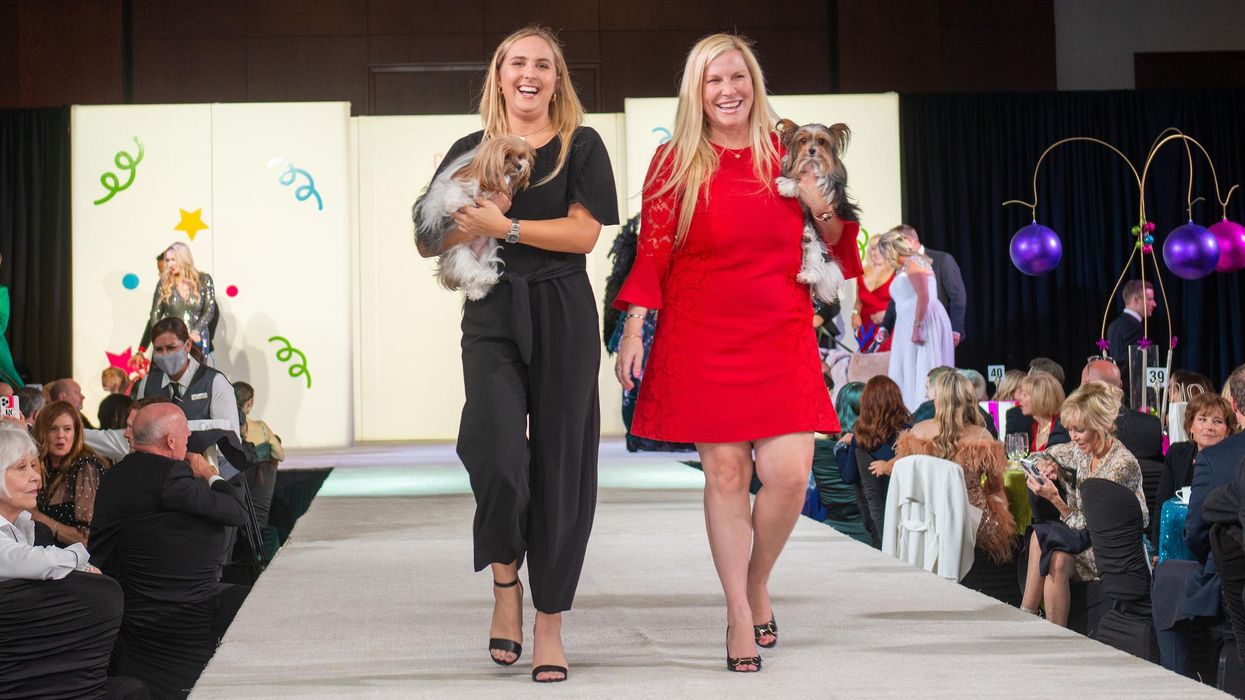 NEARLY 600 SUPPORTERS attended Citizens for Animal Protection's 35th annual Celebrity Paws gala at the Royal Sonesta.
---
Chaired by Meghan Cornelius and Katie Gibson, the evening garnered a record-breaking $800,000 for the organization. The cocktail hour included colorful characters on stilts and a 360-degree photo booth, and ended with a second-line procession into the ballroom.
Guests entered as "Celebration" played over the speakers and J&D Entertainment dancers psyched up the crowd with a performance on the runway. Light-up gift boxes and floating balloons, along with vibrant floral arrangements by ArtAttack, further set the tone for a fun and festive night.
CAP's Executive Director Emeritus Kappy Muenzer was honored for her 47 years of service to CAP; she started the Celebrity Paws tradition and also paved the way for CAP's current shelter, a state-of-the-art facility completed in 2011.
Lenny Matuszewski emceed the runway show, which featured Houstonians and their pets, including "junior honoree" Abby Albright and her rescue pup Haven, and Robin and Lance Deutsch with Chico and Amigo.
And Frank Billingsley took the mic for the rest of the evening, which featured awards such as the Melcher Humanitarian of the Year title, presented to Tama and Tena Faust and Houston PetSet. Sponsor West Houston Subaru called out the winner of the raffle for a 2021 Forester, and also announced that beginning next year, it will cover the adoption fees for all special-needs animals.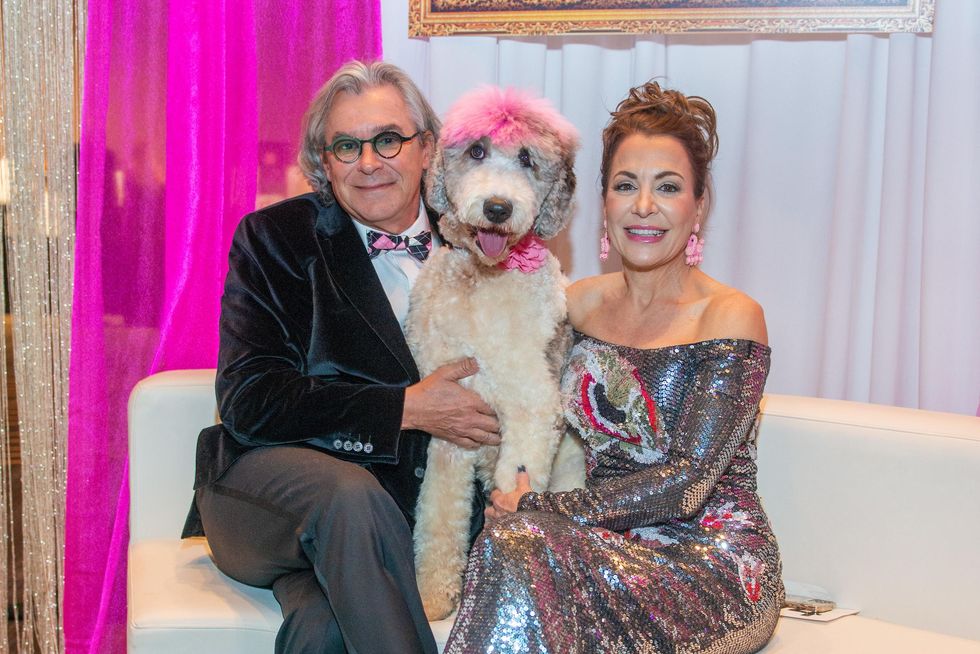 Ken and Marla Press Harrison with Tedi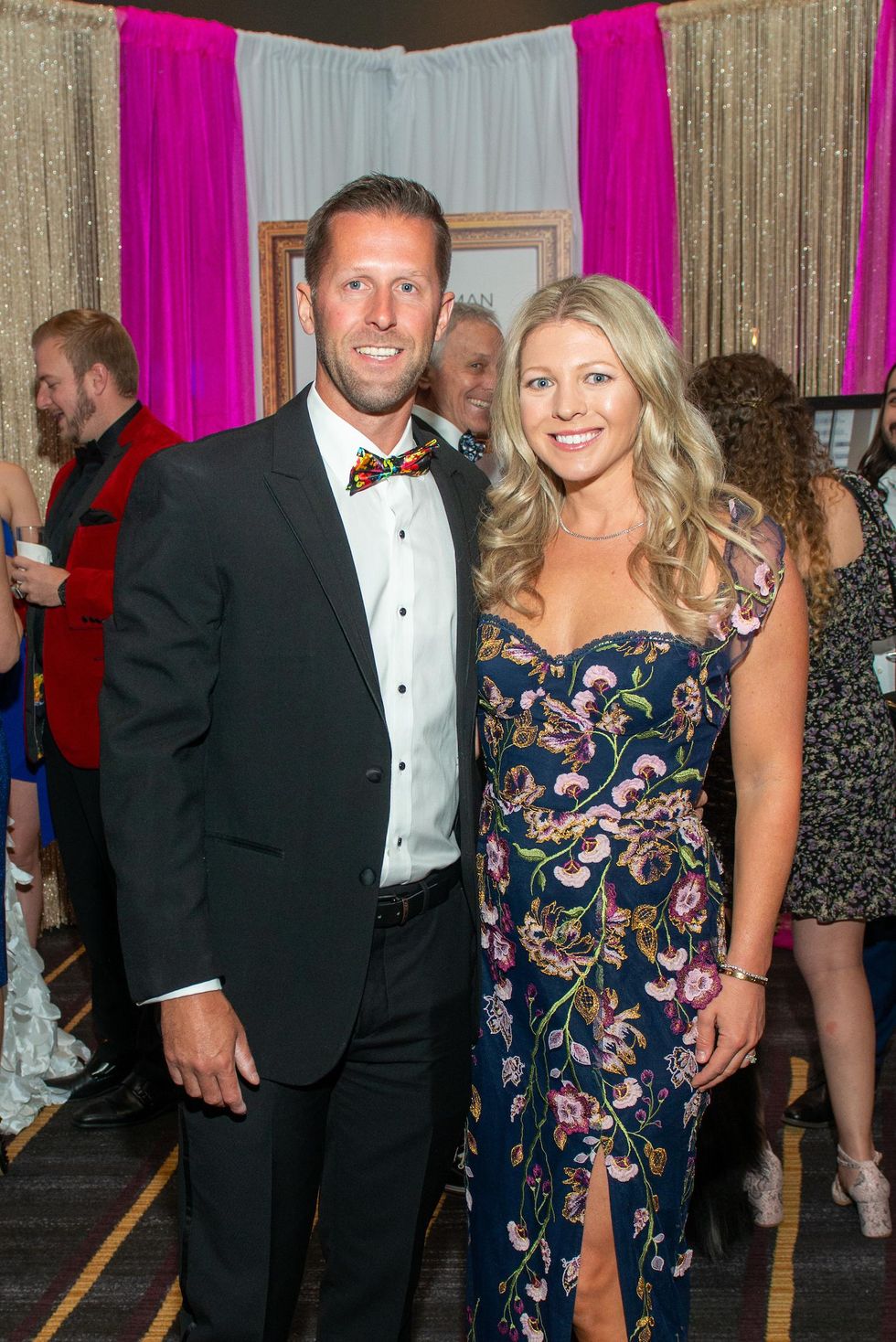 Austin and Marian Cornelius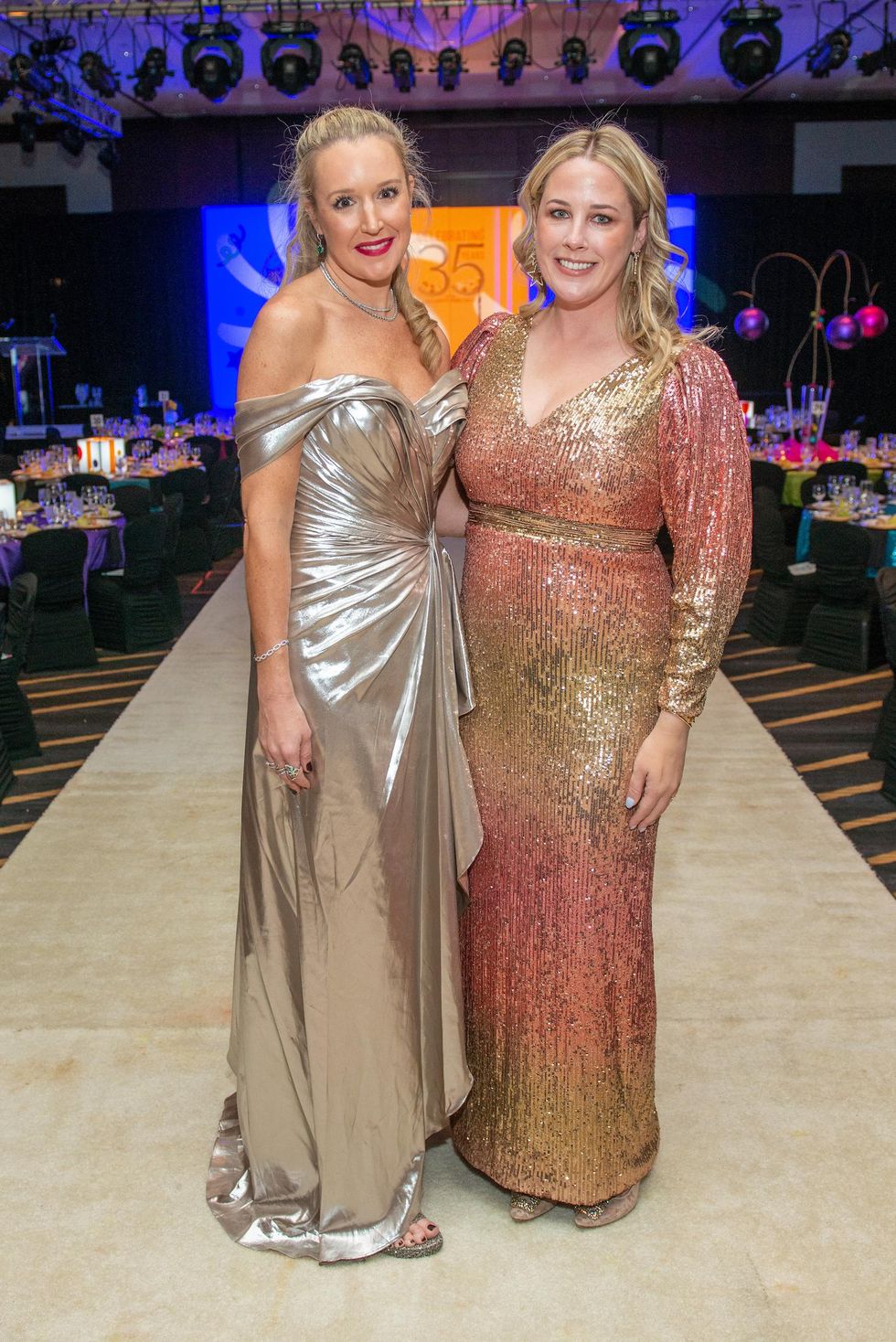 Kate Gibson and Meghan Cornelius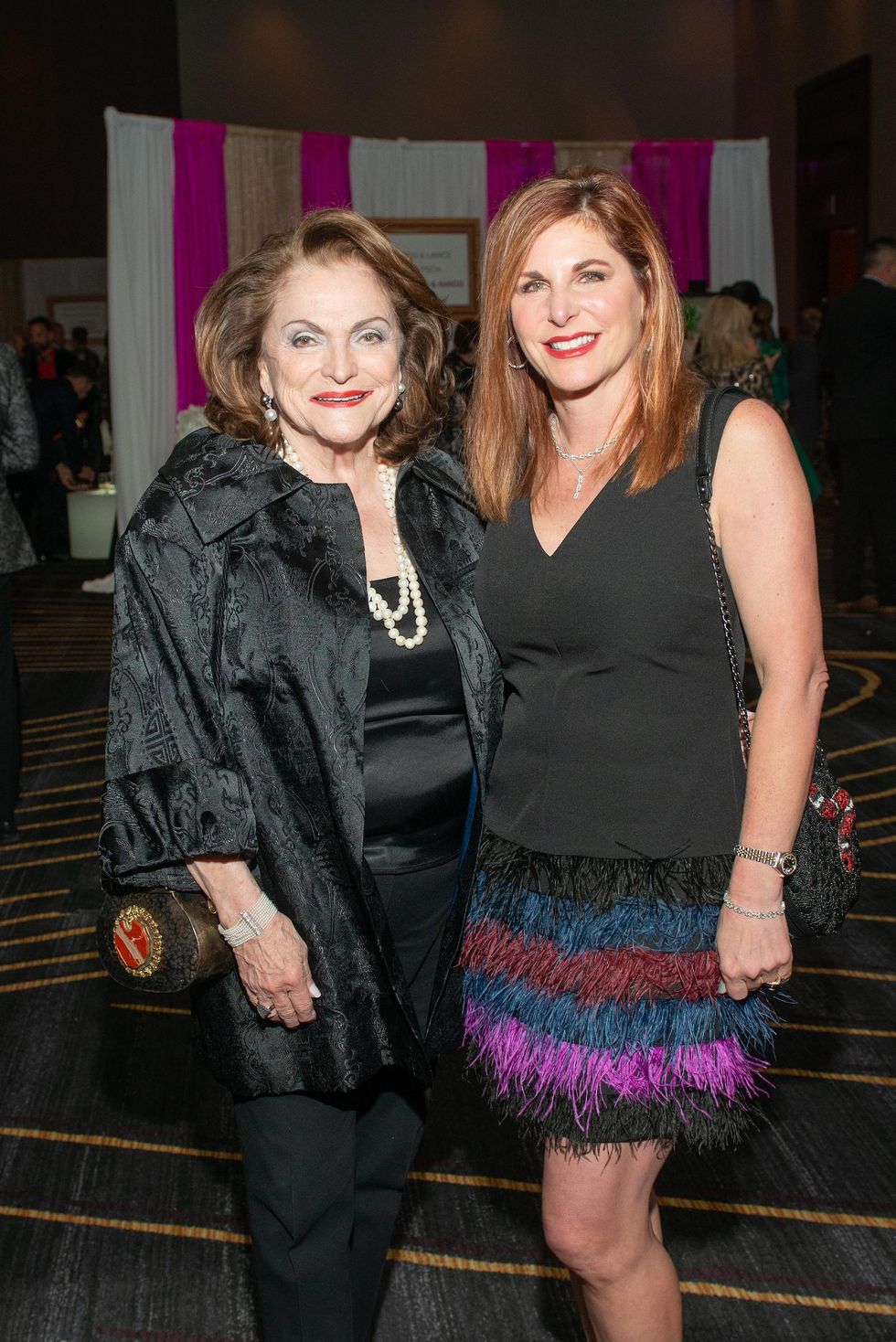 Beth Wolff and Cynthia Wolff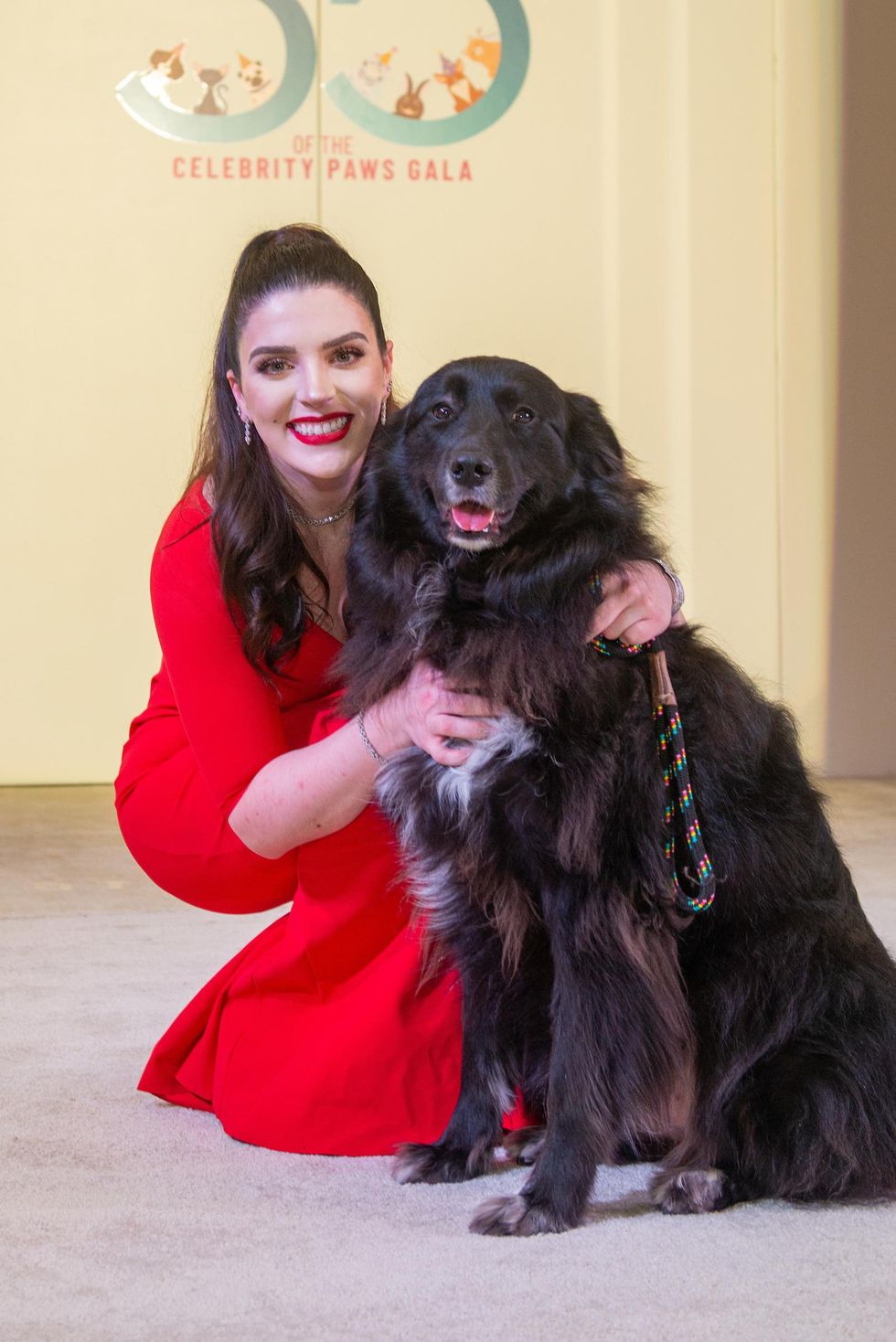 Celebrity Pet of the Year winner Mica Piro with Baby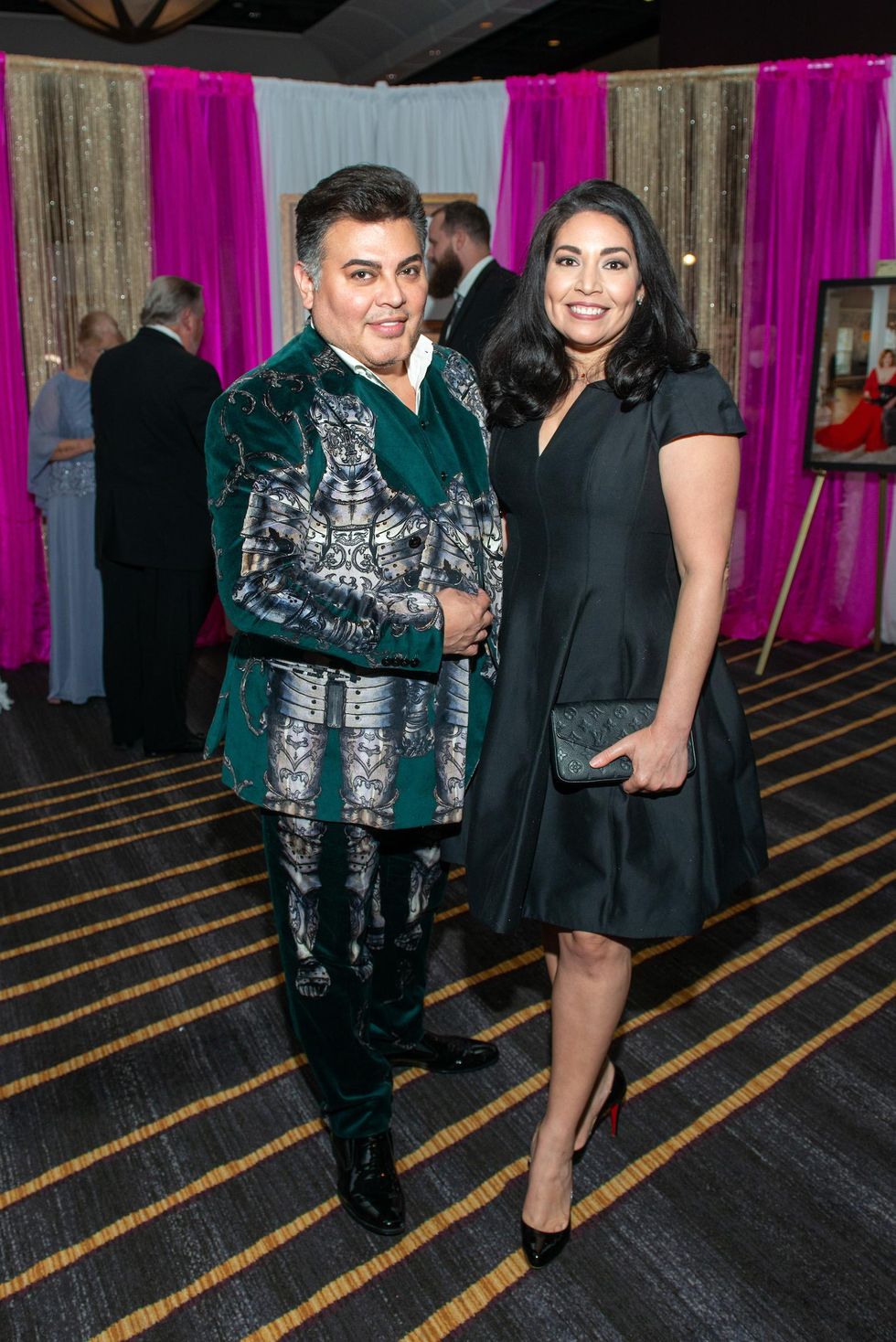 Edward and Enid Sanchez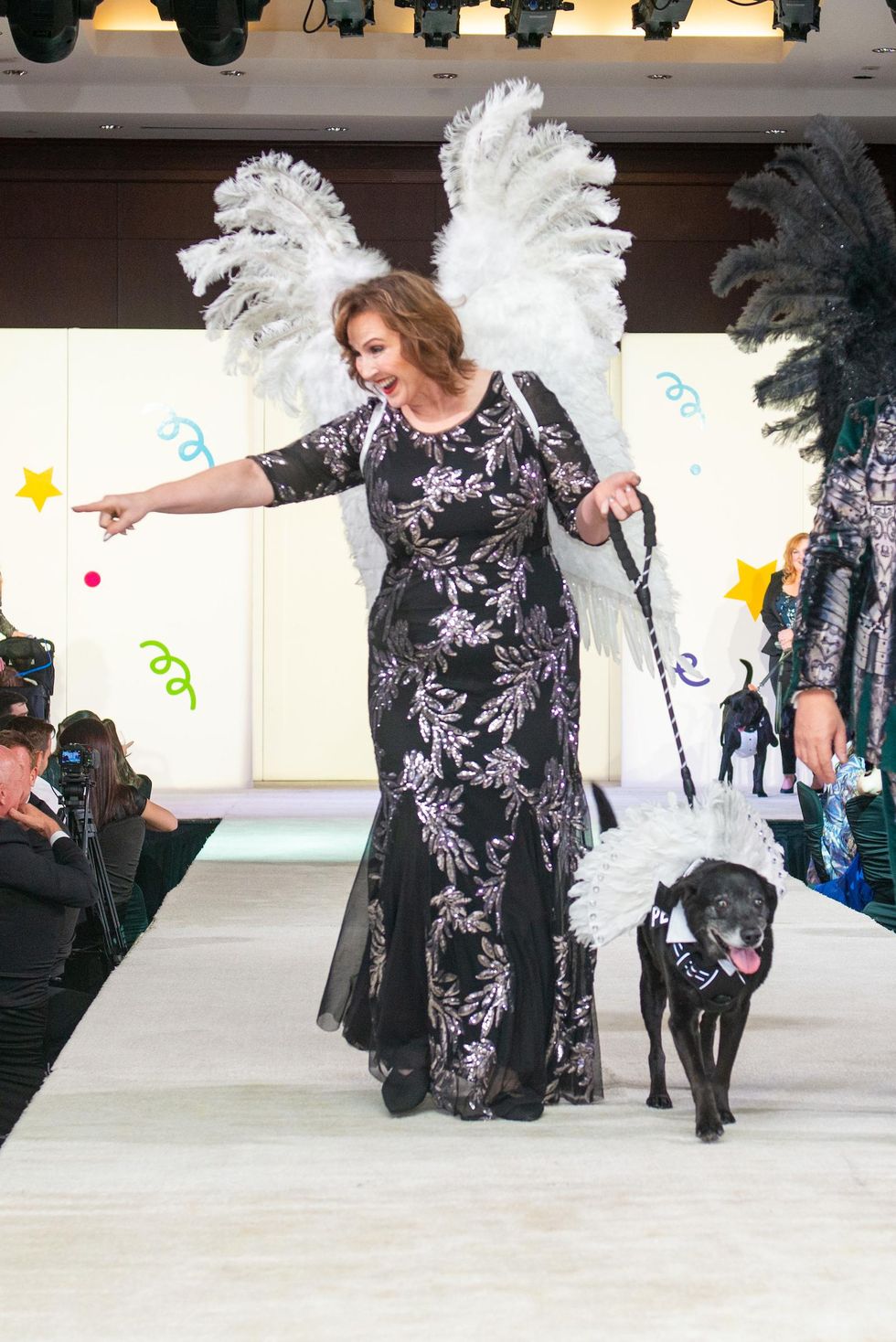 Theresa Landa with Stanley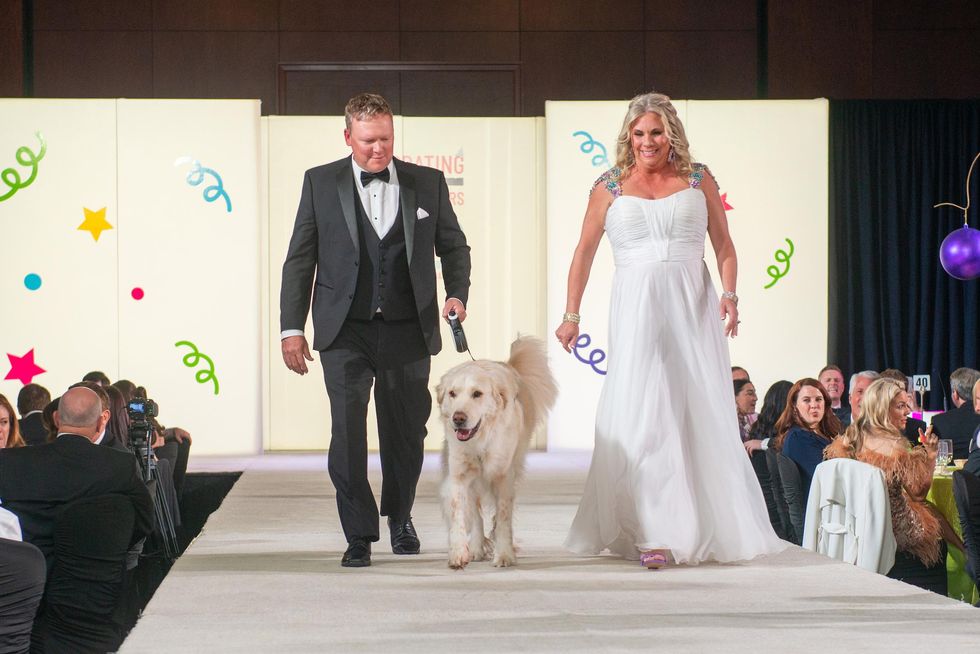 Shannon and Tim Clarkson with Buddy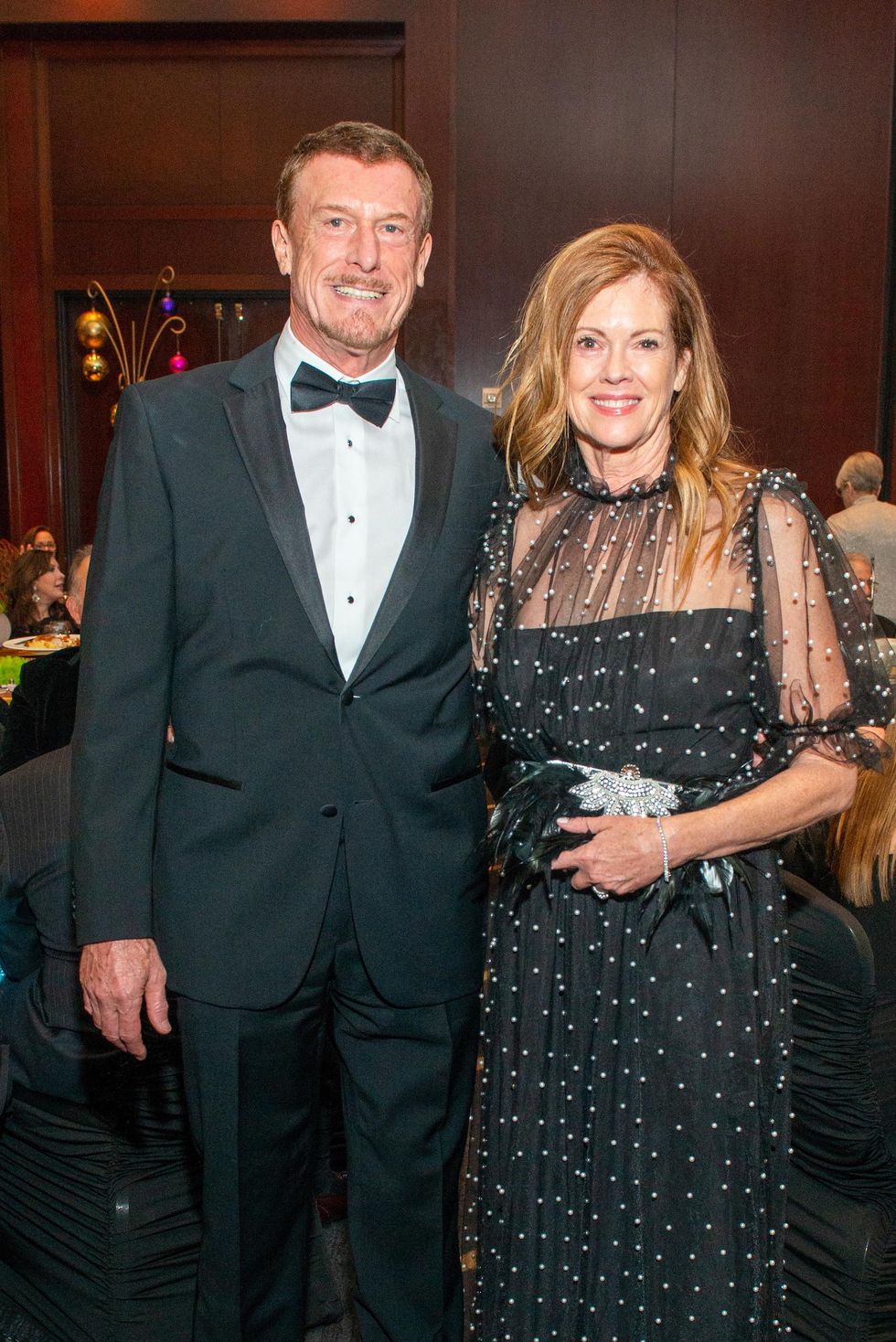 Frank and Gloria Meszaros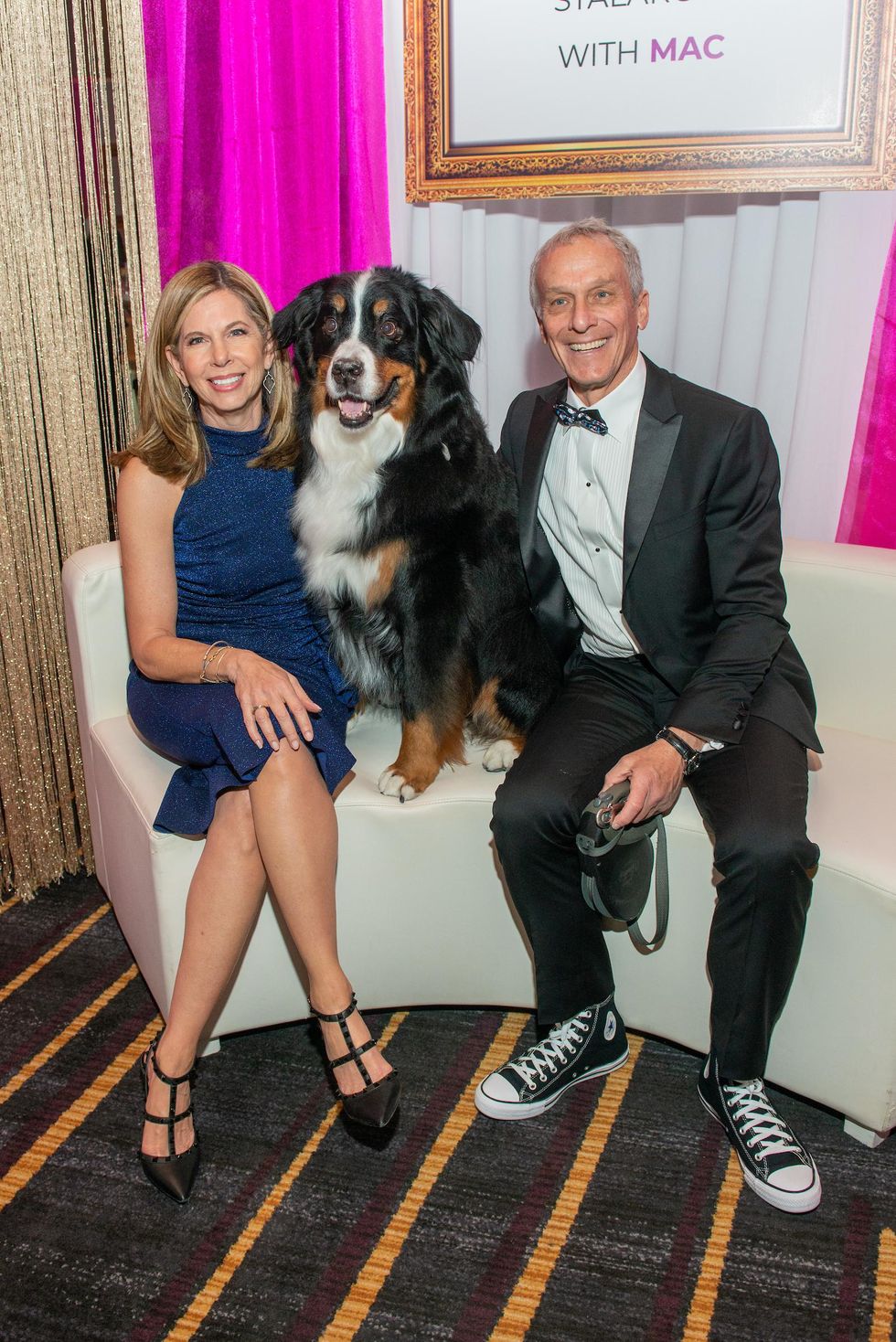 Gail and Norman Stalarow with Mac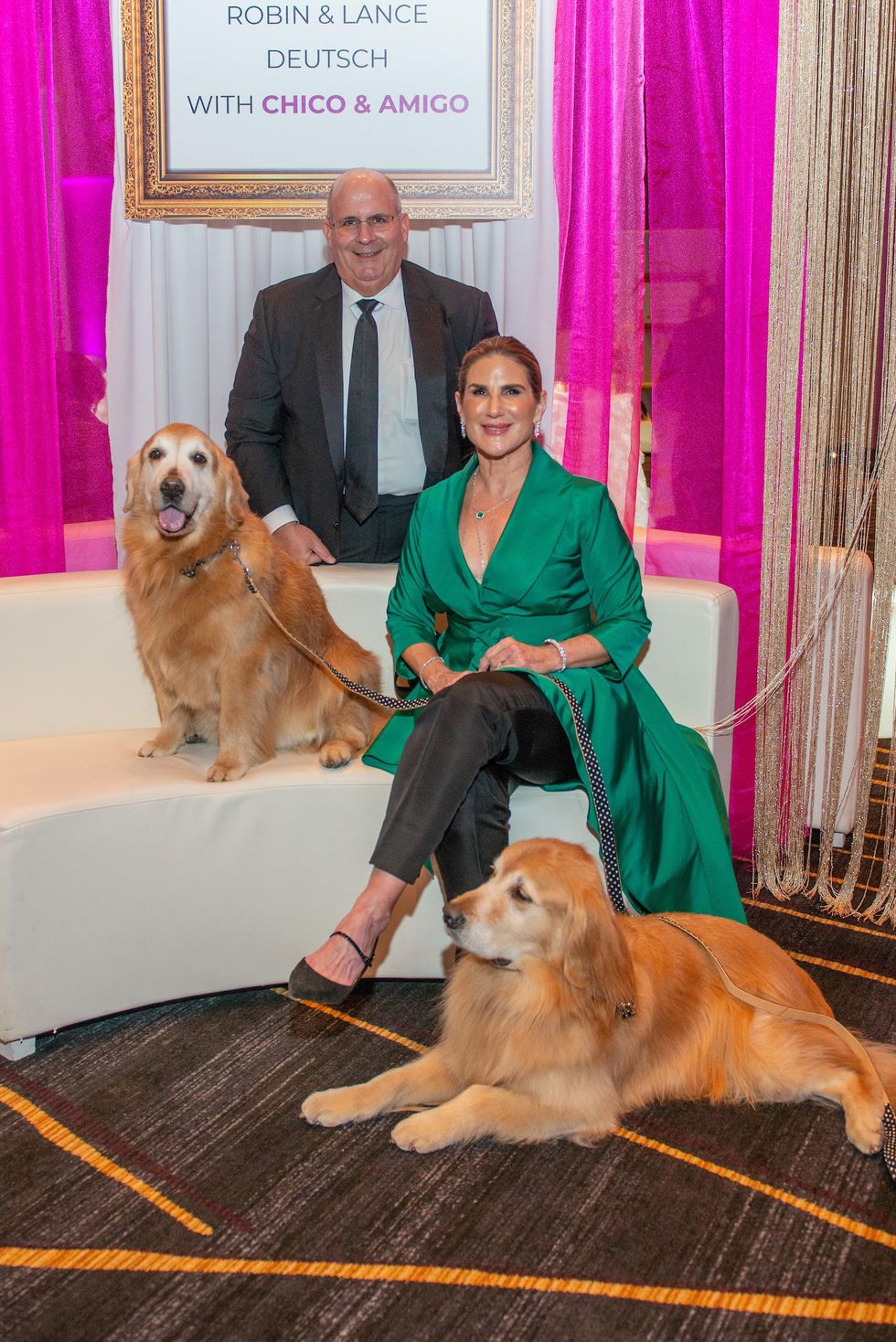 Lance and Robin Deutsch with Chico and Amigo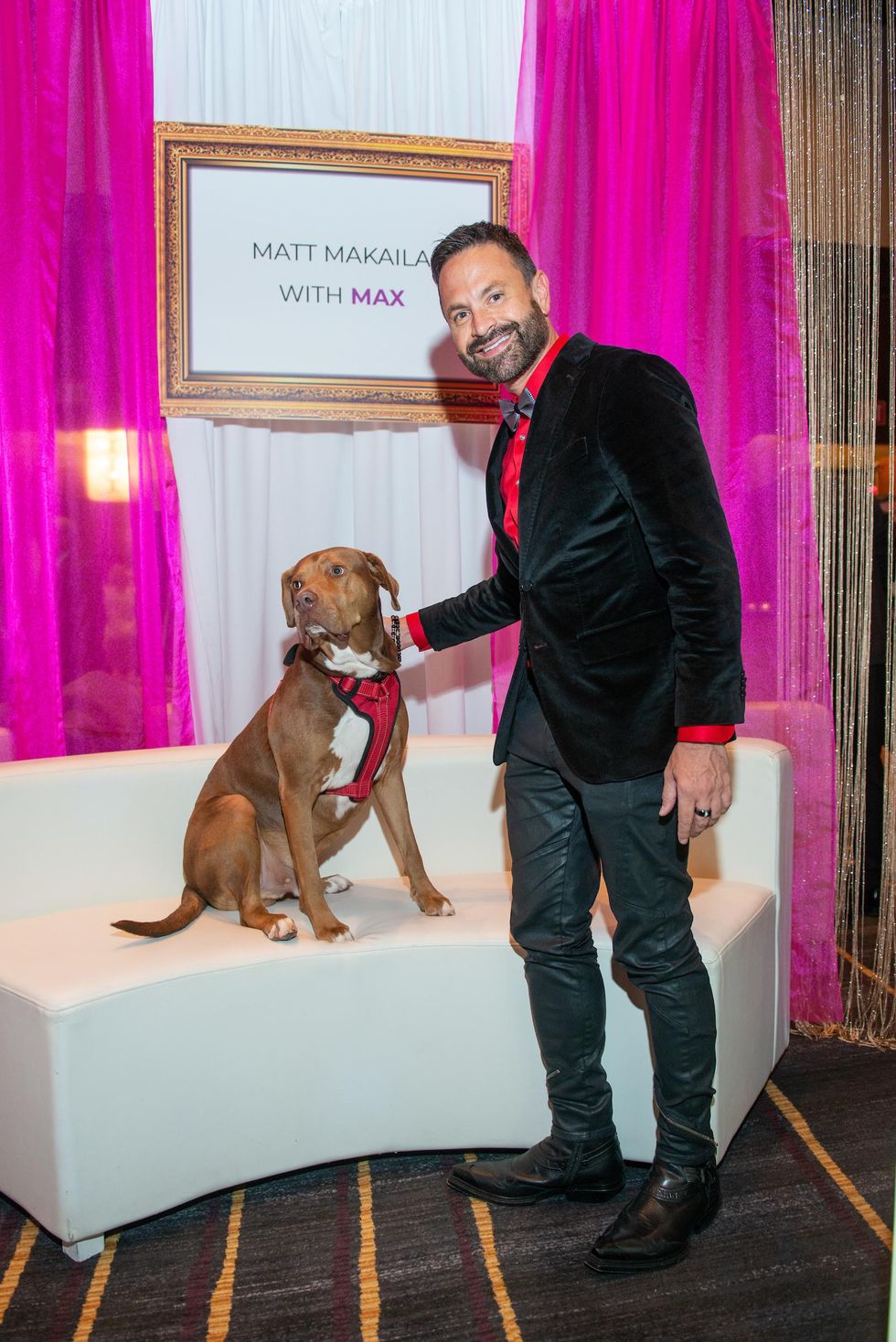 Matt Makaila with Max
Parties