Thrive + Inspire: At the Penners' Shop, Innovating Is 'Tough but Necessary'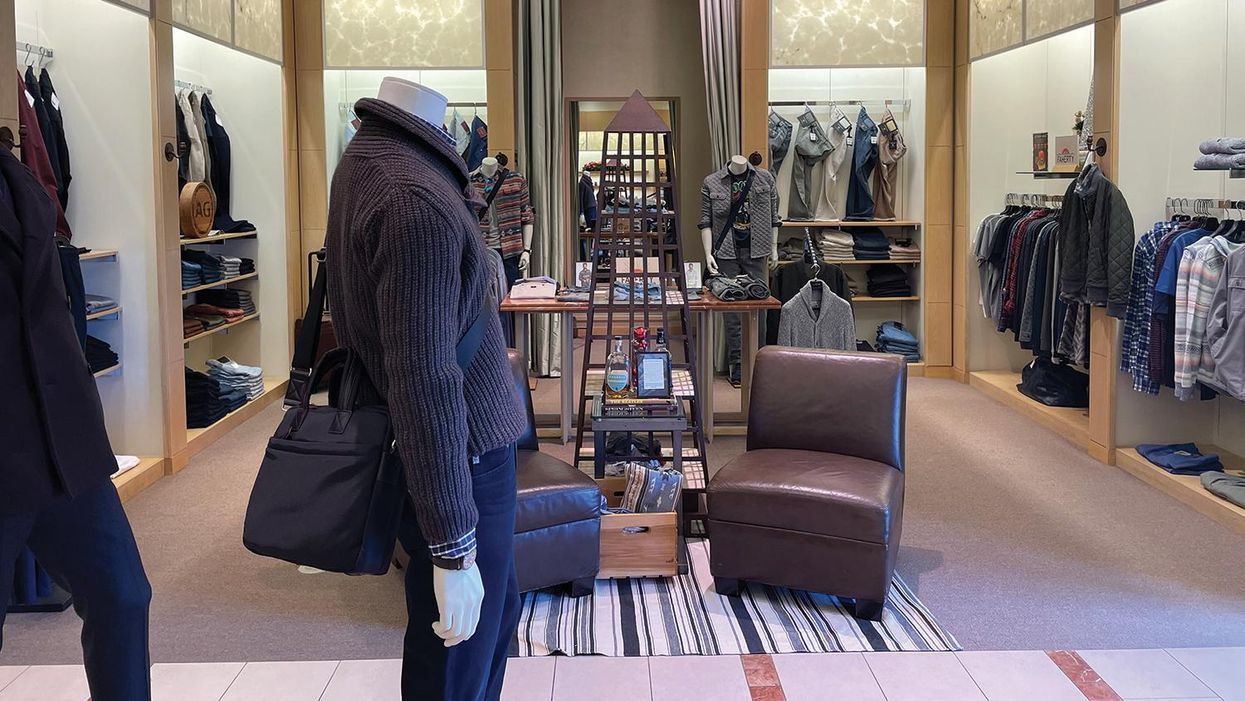 AN INTERVIEW WITH Murry & Karen Penner, owners of M PENNER Houston
What were your biggest challenges of 2020? Our biggest challenge was to figure out how survive a shutdown. We not only had to find a way for our customers to shop with us, we also needed to reassort our inventory because, hey, the guys who needed suits and ties were few and far between. Without being able to travel, buying for the store was also a big concern. And our staff is our family, and we were determined to keep them safe and employed.
---
How did you adjust and overcome obstacles? How did you reset? First, we took stock of our business — our strengths and weaknesses — and clarified what we needed to do to adapt and reposition ourselves. It was a tough but necessary exercise that resulted in the closing of our women's department and repurposing that square footage, focusing on the change that staying at home would bring. We expanded our casual offerings by adding more contemporary brands. And we also focused on easy-care and active wear offerings, both in clothing and footwear, that would work with a lifestyle shift that included Zoom calls and more outdoor activity.
We stayed in touch with customers by offering tutorials on what to wear for Zoom calls and how to clean their closets. We posted cooking videos, delivered Penner brownies, and shared what our staff was doing during the shutdown.
While the store was closed, we revamped our website and launched our ecommerce site. We decorated our windows with humorous cartoons and messages of hope. When our tailors had no suits to alter, they made face masks instead.
We sent style boxes to customers, mastered Facetime selling, and scheduled private appointments.
For Father's Day, our sales team created Houston's first "Drive-In" Fashion Show in our parking lot, featuring scenes like Zoom Calls and Date Night at Home. It was streamed on Instagram and Facebook live, and it was amazing!
We decorated our holiday windows with shopping bags from other local businesses with a reminder that we're all in this together and a request to support local businesses.
Rather than traveling to New York and Italy to buy, we previewed designer collections on Facetime and Microsoft Teams at our dining table. Our sales reps travelled to us for appointments if they could and when they couldn't, they shipped us samples. It wasn't ideal but together we made it work.
What's the secret to staying hopeful and forward-looking in tough times? We're optimistic by nature, and we've survived tough times before. We wouldn't be here without our team, and everyone has gone above and beyond through it all. At our store meetings, we talk about our customers and how they have been incredibly supportive, too. When we had to shut down, many customers purchased gift cards to support us, and as a sign that they trusted we would come through this. Remembering the joy we all experience when we help our customers is an incredible motivator!
What will 2021 bring? 2020 was definitely a reset year but with adversity comes opportunity. We've adapted and adjusted, and with the changes we've made we have more to offer in 2021 than ever before. And we just completed a very exciting project with Gittings portrait studio and some special customers. Stay tuned; you're gonna love it!