Making Camp
The Houston founders of Camp For All celebrate 25 years with a renewed commitment to its mission.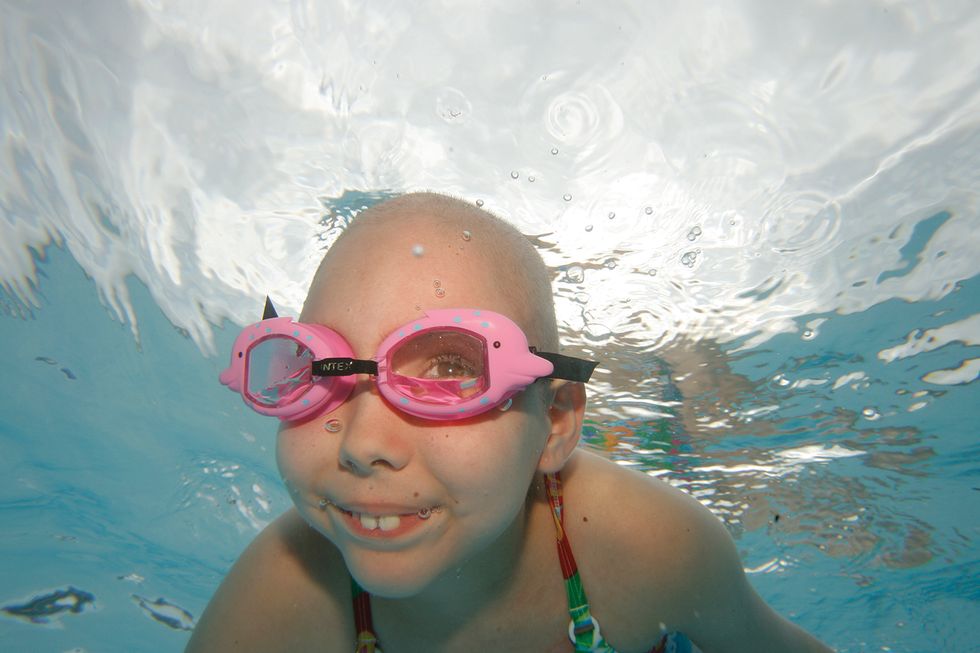 For many, some of the fondest childhood memories are laced with sun-kissed days at summer camp: Leisurely afternoons spent horseback riding and canoeing on the lake, evenings building camaraderie among cabin-mates around a roaring fire. But for three Houstonians, the picture-perfect vision was lacking.
---
"We needed a special place that could be available, affordable and appropriate for these special children," recalls Paul Gerson, a physician who specializes in children with special needs. In 1993, Gerson teamed up with Robert Zeller, a fellow doc, and Laurence Neuhaus, a parent whose child had lost his battle with cancer, to provide a place where children and adults with challenging illnesses or special needs could experience the joys of camp.
This summer, Camp For All — a "barrier-free" camp in the Hill Country town of Burton — marks its 25th anniversary and welcomes its 150,000th camper. With a compassionate staff and a roster of favorite camp activities, the 206-acre site is designed to accommodate those who require a little extra attention. "Our campers can ride horses, swim — there are multiple ways to get in the pool — and get on the ropes course," explains Camp For All President and CEO Pat Sorrells. "They are not defined by what their challenge is, but who they are inside."
With the help of 60-plus nonprofit partners around the country, the facility welcomes close to 11,000 children and adults yearround — at no cost to the campers. The partner organizations — including ones focused on brain trauma, seizures and severe burns — handle registration and provide medical staffing and in-cabin counselors. Meanwhile, Camp For All offers up the site, activities and food, plus a trained onsite staff.
The experience goes beyond fun and games: Many learn they aren't alone in the challenges they face. Former camper Molly Miller, who has autism and is now 25, says she'd "look forward to seeing all of my favorite counselors, and I felt a connection with everything around me."
But for some would-be campers stuck in the hospital, going to Burton is not a realistic option. So a new program, Camp For All 2 U, brings the action to patients at Texas Children's and MD Anderson. "We take camp into hospitals for kids who can't leave," says Sorrells. "We've brought arts and crafts, canoes, even animals. It's important for them to expand their horizons and discover life."
And as for the three men who started it all 25 years ago, they feel their team effort yielded great success. Says Zeller, "Now we all have a grandchild called Camp For All that's lived on, and hopefully will live on forever."
Wellness+Giving Back