New York Tenor Matthew Polenzani Makes His HGO Debut on Friday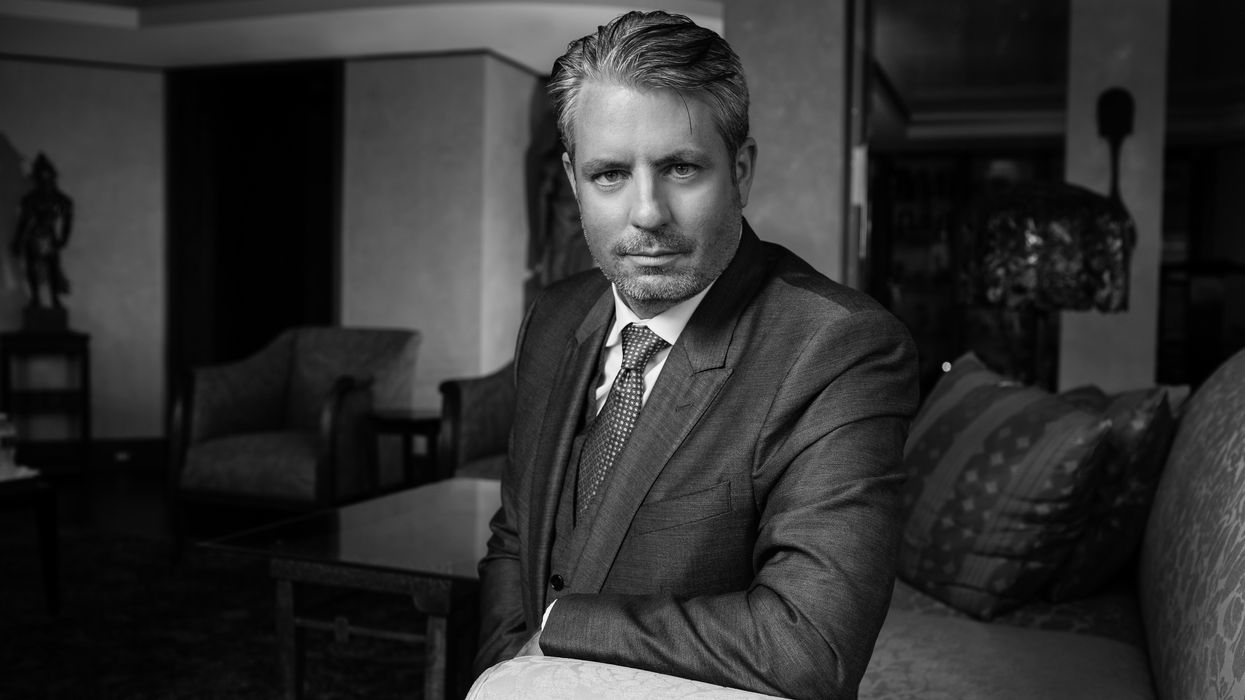 NEW YORK-BASED TENOR Matthew Polenzani, who makes his Houston Grand Opera debut Friday, Jan. 27, singing the title role in Jules Massenet's three-hankie opera Werther, sounds remarkably pleasant for someone speaking by phone from a car while stuck in Houston's notorious rush-hour traffic.
---
"I'm still… kind of sitting still," laughs Polenzani, who then graciously proceeds to unpack the definition of a "lyric tenor," and the not-so-happy ending of Werther — which is as shocking for modern-day audiences as it was when the opera premiered in Vienna in 1892.
Based on Goethe's epistolary Sturm und Drang-era novel The Sorrows of Young Werther, the opera tells the story of Werther, a poet in his 20s prone to moodiness and melodrama, and his doomed love for the beautiful (and much younger) Charlotte, who feels the same for Werther, but due to a promise she made to her dying mother, is betrothed to another man. Ironically, Charlotte's fidelity is what Werther finds so admirable and attractive. Suffice it to say, over the course of four acts, things go from bad to worse, leading to the opera's famous final scene where (spoiler alert) Werther tragically decides to take his own life.
Much has been written about the dynamic beauty of Polenzani's voice, which cuts through the orchestra, yet lies comfortably somewhere between a light (or "spinto") sound and the thunderous timbre required in the music of Wagner. "I absolutely think of myself as a lyric tenor," says Polenzani, whose voice is particularly suited for the complex role of Werther. Polenzani is also known for the sheer variety of repertoire he has sung over the course of his 28-year career; doing so has stimulated his intellectual curiosity, allowed him to explore different vocal textures, and kept his voice from getting "stuck in a repertory rut." In Werther, Polenzani uses the full spectrum of those colors and textures to express feelings his character's feelings of wonder, happiness, sadness, anger, and desperation. "I can be very metallic and hard-edged, and I can also be soft-grained and long-lined," says Polenzani, echoing the poetic language the young Werther might have used himself.
While the opera's tragic story of requited love captured the imagination of its 19th-century audiences, Polenzani believes Werther's final, desperate act has a different resonance in our time, when there is more awareness of and less stigma attached to mental illness. "I have experienced tremendous loss in my life," says Polenzani, "and I understand the idea where looking ahead of you is blackness, and there's not even a pinpoint of light that you might be able to hang your tiniest hope on." Perhaps for Polenzani and his audiences, the music keeps Werther from being too grim and hopeless to enjoy.
"Massenet's music pays me back the whole night," says Polenzani with sincere gratitude in his voice. "It rewards my soul."
If you're thinking about suicide, or are worried about a friend or loved one, the 988 Suicide & Crisis Lifeline (formerly known as the National Suicide Prevention Lifeline) provides free and confidential emotional support to people in suicidal crisis or emotional distress 24 hours a day, 7 days a week, across the United States.
Art + Entertainment