HGO Triumphantly Returns to Wortham with 'Carmen' to Kick Off 67th Season
Lynn Lane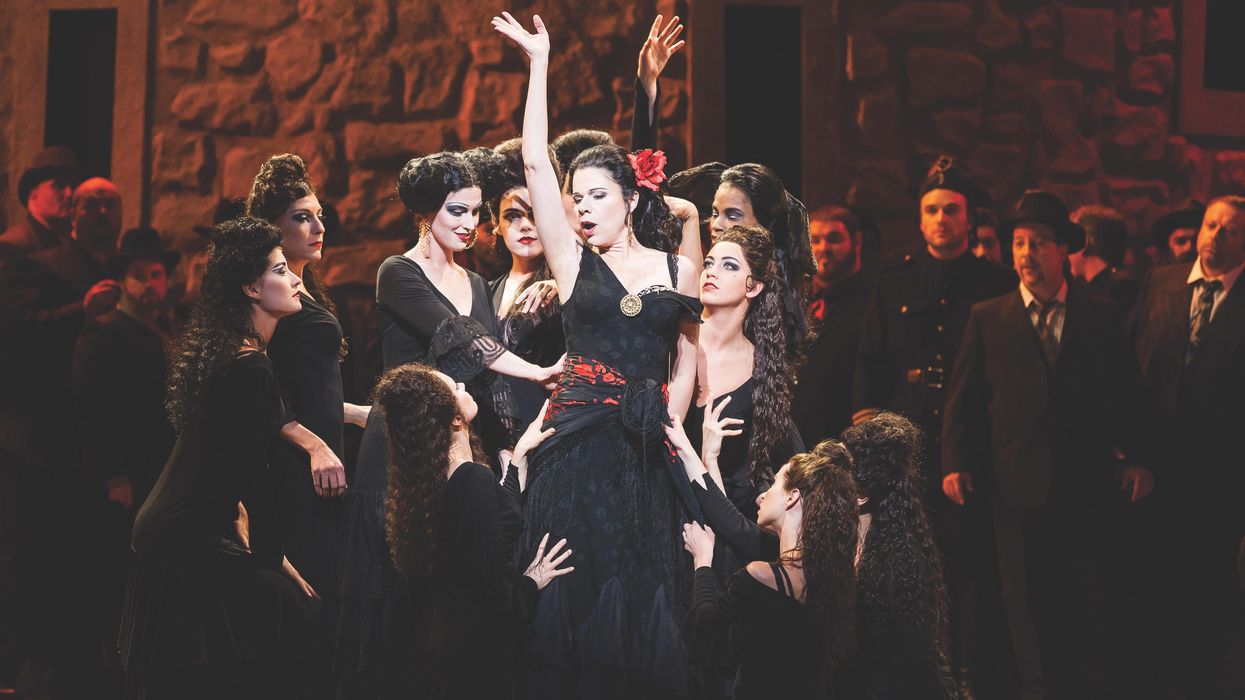 Carmen. She's mad, bad, dangerous to know, works in a cigarette factory and … she's a mezzo. Who better than Bizet's original bad girl to bring the Houston Grand Opera back to the land of the living after one of the most challenging seasons for the arts in recent history?
---
No doubt hearing the raucous whirlwind of notes announcing Act One of Bizet's beloved opera live and in the flesh will bring even the most jaded opera lover to tears. As HGO Artistic and Music Director Patrick Summer put it: "Nothing stirs the soul like being in the theater for a live opera performance — nothing."
This production features Canadian-born mezzo-soprano and knockout redhead Carolyn Sproule singing the role of Carmen, a woman for whom freedom is most definitely just another word for nothing left to lose — and an excuse to drive her hapless suitor Don José, sung by tenor Richard Trey Smagur, into a jealous rage with tragic consequences.
Internationally renowned lyric soprano Heidi Stober sings the role of the chaste Micaela, and bass-baritone Christian Pursell makes his HGO debut as glamour-boy bullfighter Escamillo. The fact that Sproule, Smagur and Stober are all alumni of the HGO Studio demonstrates how Houston continues to nurture exceptional talent in the world of classical music.
At the podium will be Russian-American conductor Lidiya Yankovskaya, who is known for bringing new interpretations to staged and concert repertoire. In the wake of the #MeToo movement and recent, but still long overdue, acknowledgement of gender and racial disparity in the world of classical music, perhaps seeing a woman conduct Carmen will reveal more layers to the story of a woman who sings, "If I love you, be on your guard!"
More HGO goodies this upcoming season include the world premiere of The Snowy Day, inspired by Ezra Jack Keats's groundbreaking children's book; Mozart's phantasmagoric The Magic Flute; Poulenc's tragic Dialogues of the Carmelites; and brand-new productions of Turandot and Romeo and Juliet.
Welcome back, HGO. We missed you.
Art + Entertainment