Blond Ambition: Meet the Mrs. Who Created Southampton's Sustainably Chic 'Mr. Larkin' Boutique
Jenny Antill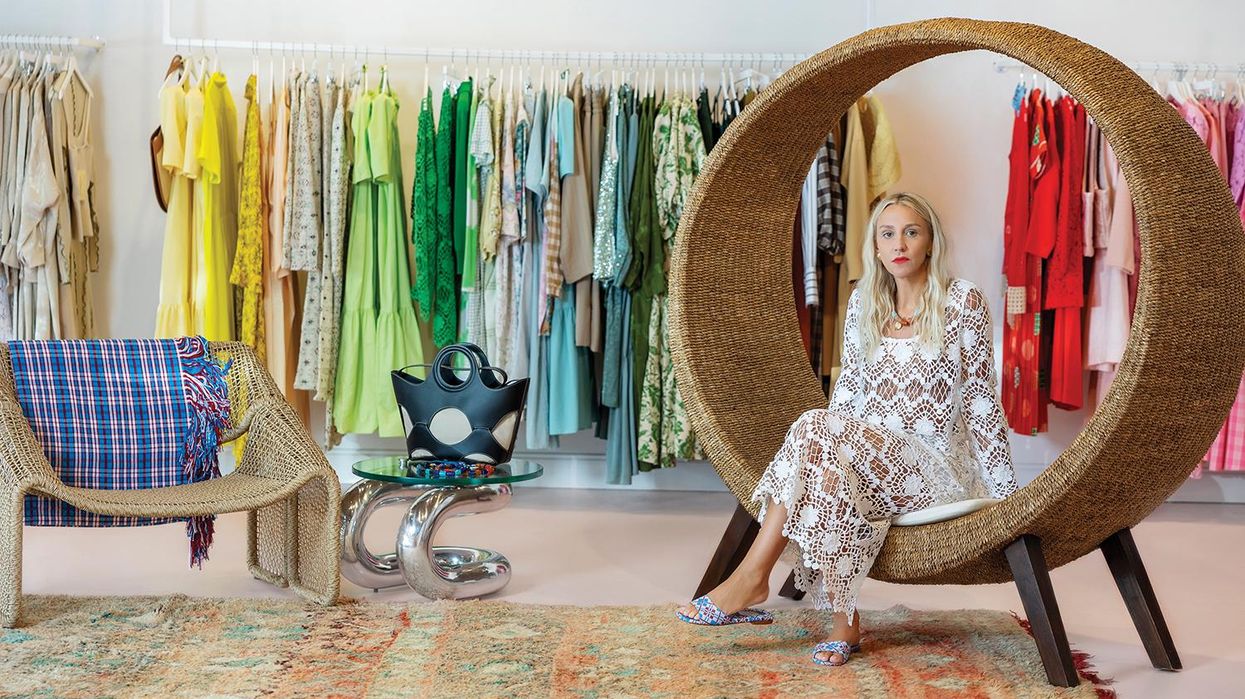 CASEY LARKIN BLOND knows fashion: Her great-grandmother taught Victor Costa how to sew and was Houston's go-to wedding dress designer; her mother created a private label for Neiman Marcus and Bloomindales. "I was a shop kid," she says. "My life was always clothing, retail and buying. It was all around me."
---
Following the family trade, Blond graduated from Texas Tech's tailoring program before enrolling at Otis College of Art and Design in California. Through an Otis exchange program, she traveled to and lived in Europe, where she worked for Dior, Joseph, and for a British archivist who assisted with couture pieces worn by icons like Audrey and Katherine Hepburn before returning to the States.
Blond always knew she wanted to launch her own line, and eyed sustainable practices at different companies along the way. She started the Mr. Larkin womenswear label in 2008, using plants to make dyes, and burying older textiles that would decompose and refresh the soil. Her efforts caught the eye of fashion execs in Denmark.
"I traveled to Copenhagen every three months to deliver seminars and meet with huge corporations in the industry," she says. "We would go to dinners afterward, and I kept being seated next to Alan Blond." They fell in love, and she became pregnant and moved to Scandinavia, pausing her career to build a family, which soon included a second child.
Within a few years, Blond jumped back into business, opening a physical location of Mr. Larkin in Copenhagen in 2014. In 2020, she moved it to one of the city's most prestigious thoroughfares. With her operations gaining steam, she decided to open a second store — this time in Houston, in her childhood neighborhood of Southampton.
Conceptualized in partnership with her uncle, Kevin Antill, Mr. Larkin opened this spring. The space features pieces by various local artists in different ways; Blond, who splits time between Texas and Denmark, commissioned her aunt, mosaic artist Katy Antill, to create a statement mirror to function as the store's focal point. An eclectic mix of luxury and independent labels fills the store, including Rachel Comey, Jesse Kamm and Sophie Buhai. Many are "run by women, and they're just like me," says Blond. "They're moms. Some of their husbands might work for them. It's cool to support other women who are doing what I'm doing and with the same ideas – small production and using beautiful materials.
"It's really easy to sell their clothes because it's … an extension of myself."
Style