Once a Refugee, Jennifer Sebasigari Is a Gorgeous Chef and Media Darling with a Motivational Mission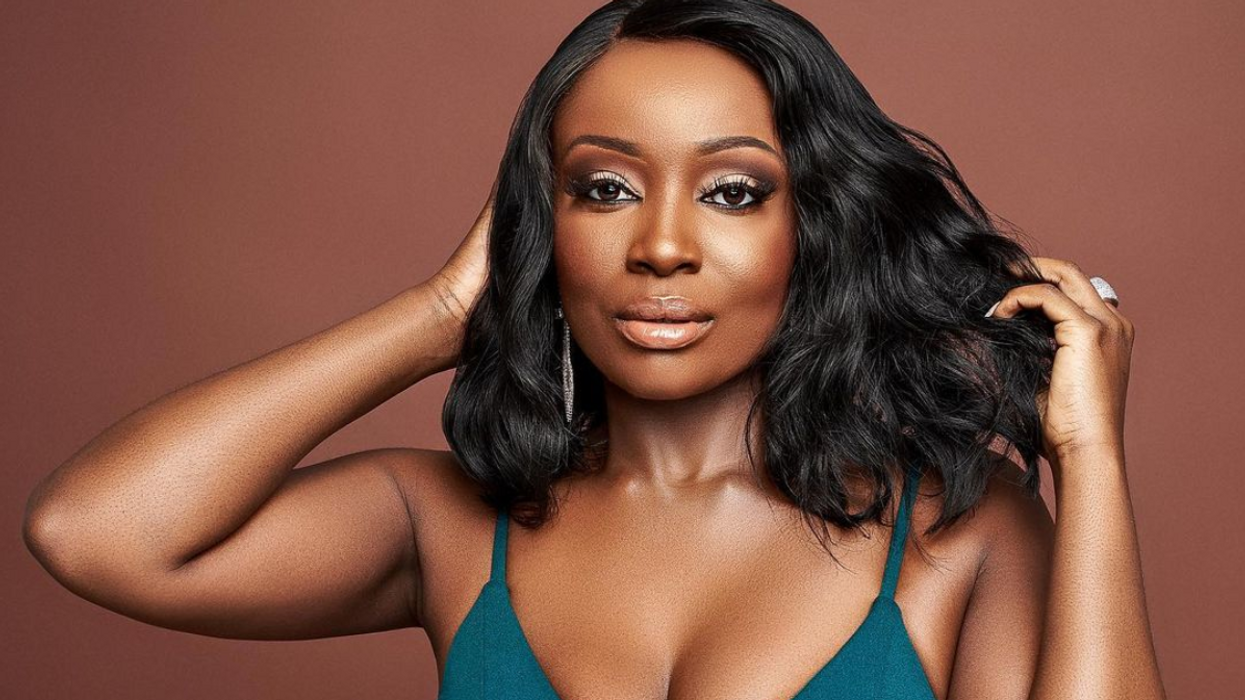 GLAMOROUS HOUSTON CHEF, entrepreneur and influencer Jennifer Sebasigari, 32, has nearly 400,000 followers on her food-focused Instagram page, which is chock-full of delicious-looking recipes that run the gamut from rustic lasagnas and BBQ ribs to African classics like Congolese maboke, a catfish dish composed of peppers and spices braised in a banana leaf. But Sebasigari, drawing inspiration from a painful past as a war refugee, is looking to cook up more than great grub.
Her popularity in social media, where she also interviews other chefs on IGTV, has opened the door for the young cooking pro to make appearances on local TV and even on national and international shows — and to build up her own multi-faceted food biz called Jenny On the Go 365, which touts catering, popups and private chef experiences. And now, she's parlaying her success into philanthropy, establishing an annual fundraising gala for struggling refugees later this month — and also into coaching and motivating other women. "I'm a young woman today here in Houston, and I'm doing well for myself," she says. "How can I help another Jennifer? How can we create more Jennifer stories?"
---
This is all very different from how her life began, as a child escaping the Rwandan Genocide with little more than a backpack.
Before coming to American, she and her family faced a tough and tangled journey that involved moving from city to city throughout and eastern and central Africa to avoid violence. "When the war happened, people traveled [to many different cities in the region]," Sebasigari says. "They were trying to run away."
Although she is of Congolese descent, Sebasigari was born in the country of Burundi to a fashion-designer mother and a diplomat father who was stationed in the country by the Congolese government. After one of her dad's friends was murdered in front of him at the beginning of the genocide, which was spilling over into neighboring Burundi, Sebasigari's father decided to relocate the family to Goma, in his home country of the Democratic Republic of Congo.
When the violence eventually spilled over into Goma, as well, Sebasigari's dad, who by that time had been kidnapped several times, decided to move his family to the Congolese capital of Kinshasa. But in Kinshasa, too, the family quickly found that their safety was not guaranteed. "Kinshasa also became a dangerous place because the war was literally migrating everywhere," she remembers. The kidnappings of Sebasigari's father continued in Kinshasa, as well. "Everywhere we went, people were looking for him."
When the United Nations decided to grant 1,500 visas to Congolese victims of the genocide so they could become refugees in the United States, Sebasigari's parents made the difficult decision to again uproot — this time for a refugee camp. "We left everything. We packed up two backpacks each and a couple of suitcases and we went straight to a refugee camp in Kinshasa."
She and her family were eventually relocated to a bigger camp in Cameroon, where they spent the next year and a half before they were approved for resettlement in Austin in 2001. Sebasigari was 12 years old. "I was so excited to come to America," she remembers. "I felt like I could just conquer everything. I was excited to be here, but it was also a humbling experience."
Humbling, yes. Although her parents had both established successful careers back home, they had to work entry-level jobs to make ends meet in the early days of their new lives at Texans. Sebasigari and her siblings — three sisters and a brother — also had to do their part to keep the family afloat. "We all worked," she recalls. "I was 13 years old cleaning offices as a housekeeper."
Sebasigari eventually made her way to Houston after high school and worked as a bartender, waitress and bottle-service girl. After doing some research, Sebasigari discovered Giada De Laurentiis on the internet, and she quickly decided on a new purpose for her life. At 25, she would go to culinary school so she could become just like De Laurentiis. "I had a goal that I wanted to be the Black Giada," she laughs. "I started to really feel like culinary school was my purpose from God."
After graduating from a two-year program at Le Cordon Bleu in Austin and an internship at Disney, she found her way into the kitchen of Oxheart, under the tutelage of James Beard Award winner Justin Yu. "I had no idea who Justin Yu was at the time," she laughs. "I was just excited that I got the job." She learned only later, after some googling, that she'd landed a job in one of the most celebrated restaurants in Houston.
"Even today, I still take that experience that I learned from Justin and apply it to so many of the things that I do," she says. "I'm always so grateful for those experiences."
And now she's giving back. On June 20 — World Refugee Day — the rising-star chef is putting on her first ever gala to raise money for local nonprofits serving refugee families in the Houston area. At the Emerge Gala, which will be held at The Ballroom at Bayou Place, Sebasigari will share her story. She hopes her tale will inspire other refugees to celebrate themselves, and to thrive. Deliciously.
Food