Paradise Found
At CocoCay, a private-island experience awaits — with all the convenience of a family-friendly cruise.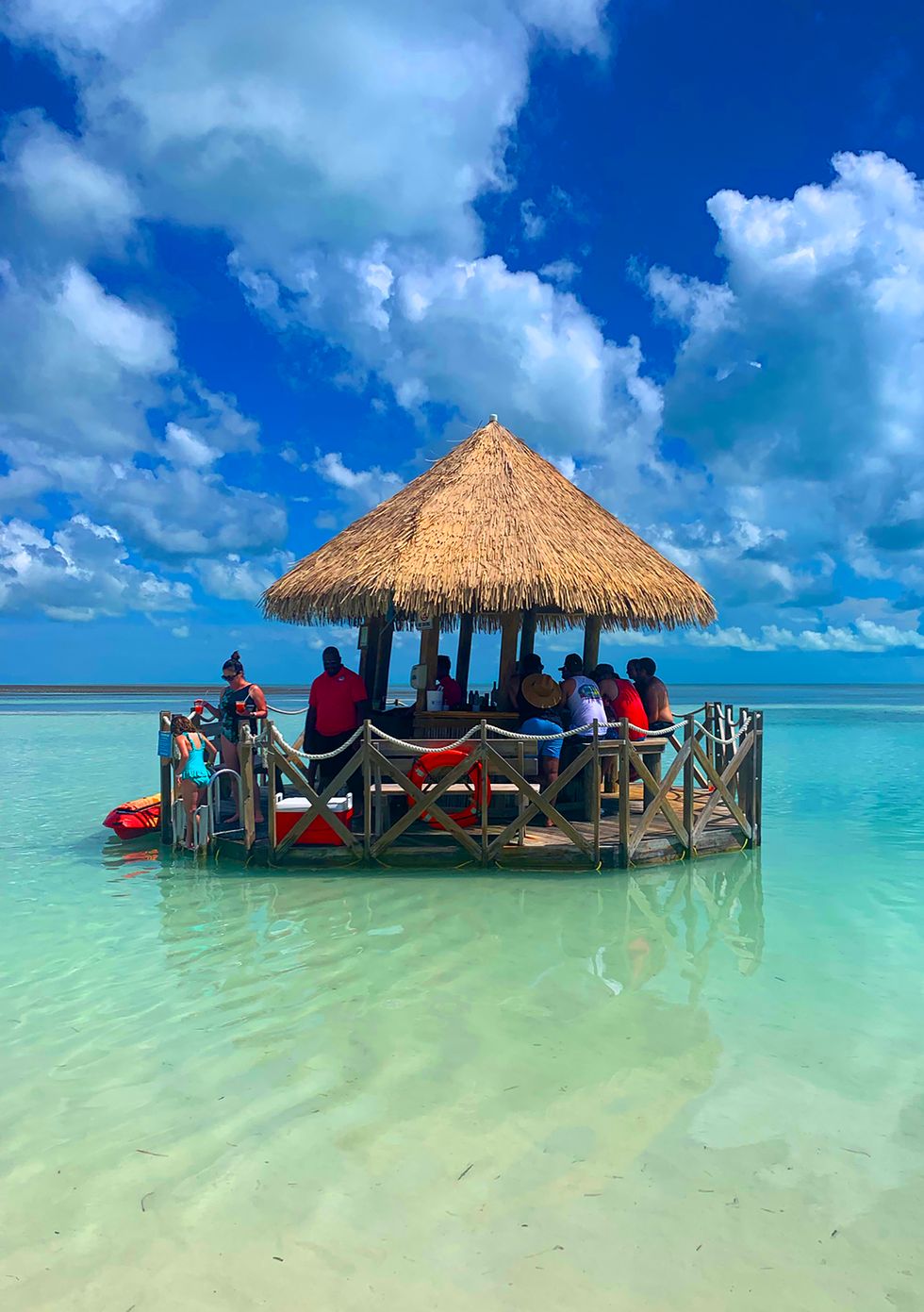 A thatched-roof tiki bar floats in the turquoise waters of the Bahamas. Impressively, this secluded spot, which seats about 10, has a trained bartender who can make whatever fruity cocktail one's heart desires. Take a sip and enjoy the views: Glimpse schools of colorful fish swimming by, and in the distance the gleaming white sands of CocoCay. 
---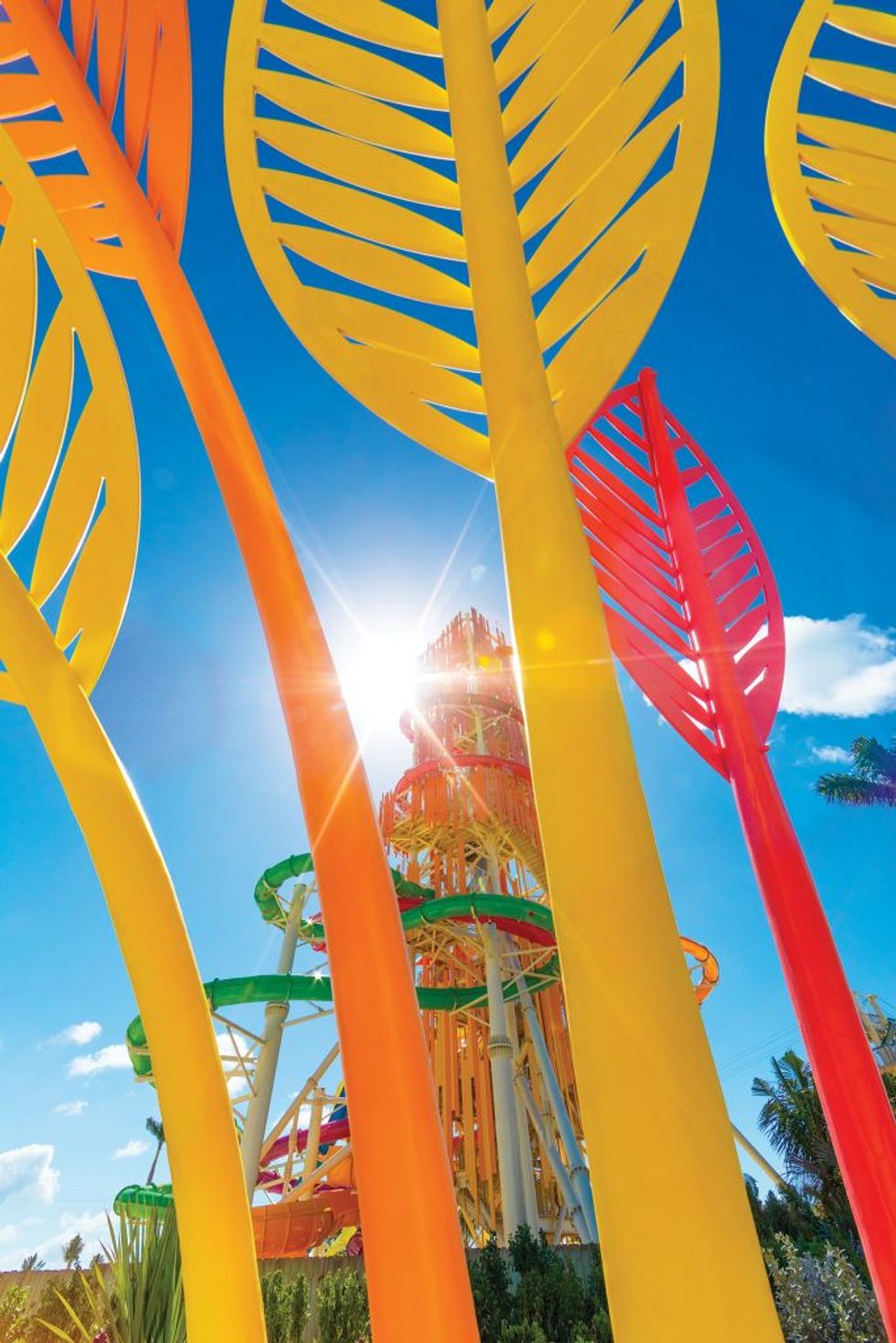 CocoCay's waterpark
CocoCay is Royal Caribbean's newly renovated private island in the Bahamas, part of an emerging trend in the cruising industry of only-for-passengers beaches designed for chilling and thrilling. The cruise line will sail to CocoCay from Galveston beginning next summer — but if it's too hard to wait until then, the Navigator of the Seas ship currently makes the trek from Miami. 
The island is pristine and private, and it's easy to fill the entire day here. The back section of CocoCay is quiet, with hammocks strung intermittently between palm trees. It doesn't feel corporatized or overdeveloped; it's a magic combination of tropical seclusion with all the infrastructure and safety of the cruise (your "drink card" still works 50 feet in the ocean at the overwater bar). 
Royal Caribbean's Navigator of the Seas
Meanwhile, the front part of the island is a high-thrills waterpark, the centerpiece of which is a tall triple waterslide reminiscent of Schlitterbahn's Blastenhoff Tower. (One of the waterslides here is the tallest in North America!) Between the quiet beachside and the rowdier waterpark is the Caribbean's largest freshwater lounge pool, plus ziplining courses and hot air balloon launchpads, which lift guests into the sky for 360-degree views of paradise. 
Lunch is an impressive spread (complimentary, with vegan options and soft-serve ice cream) and if folks are worn out from the day's adventures, golf carts will efficiently escort them back to the boat, where privacy is a little harder to find — but views of the Bahamas' white-sand beaches remain.
AT TOP: The tiki bar off the coast of CocoCay
Food+Travel