Tabled So Curators Could Add 'Perspectives' Following George Floyd's Murder, this Poignant Show Is Up at MFAH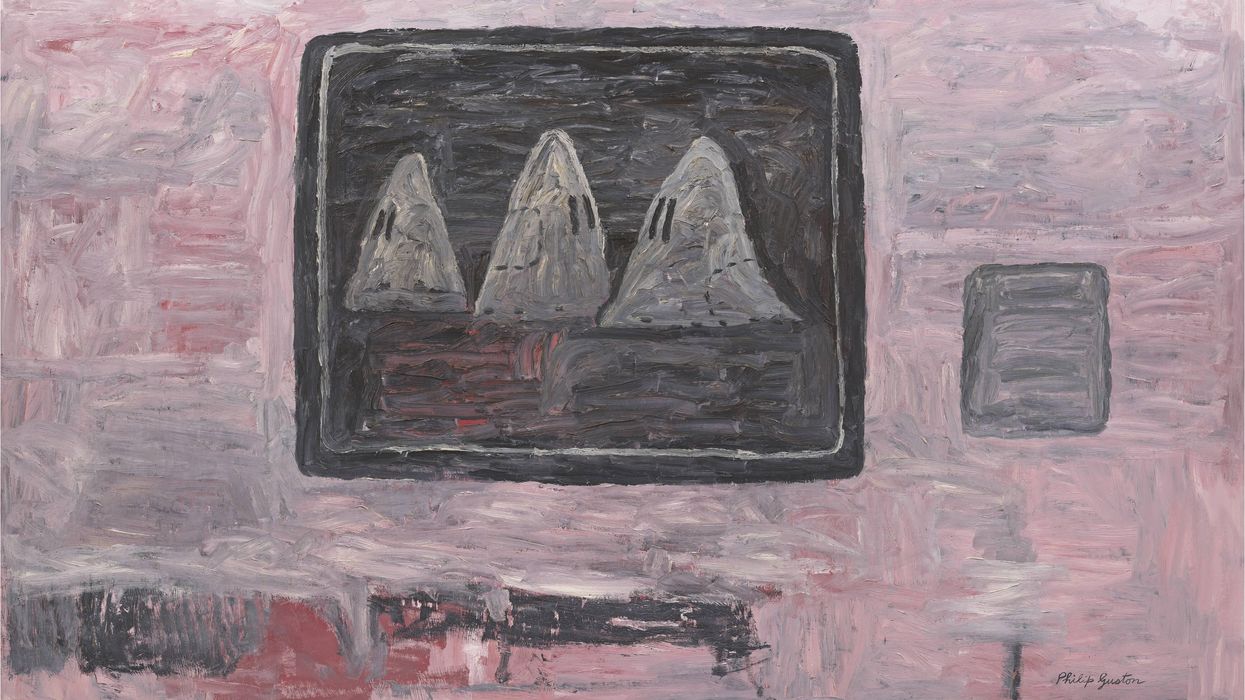 FOR THE AMERICAN artist Philip Guston, born Phillip Goldstein in 1913 to Jewish parents who fled the pogroms in the Ukraine for the relative safety of Canada and later settled in Los Angeles, abstraction was one of many visual languages he pulled from over the course of a lifetime of creating his intensely autobiographical, and often socially conscious art. That lifetime of work is beautifully presented in Philip Guston Now, which opened Sunday at Museum of Fine Arts, Houston, and is on view through Jan. 15, 2023. It's the first retrospective of Guston's work in more than 20 years.
---
As MFAH curator of modern and contemporary art Alison de Lima Greene explained at the show's press preview, Philip Guston Now doesn't have the feel of a historical show. Instead, it speaks very much to our current moment in time. As personal as many of Guston's paintings are — with figures and iconography representing his beloved wife, the painter and poet Musa McKim — his formative experiences growing up as a Jew in Los Angeles, then a haven for the Ku Klux Klan, strongly influenced the subject matter and content he explored as a primarily self-taught artist.
Let's back up a bit to June 2020, the year Philip Guston Now was originally scheduled to open at Washington, DC's National Gallery of Art. After an initial delay due to the Covid-19 pandemic, as protests sparked by police brutality and the murder of George Floyd spread across the country, the four museums scheduled to show Philip Guston Now decided to postpone the exhibit in order to figure out, according to a press statement, how to include "additional perspectives and voices" so "the powerful message of social and racial justice that is at the center of Philip Guston's work can be more clearly interpreted."
Guston's paintings of hooded, buffoonish Klansmen seemed to be the "trigger" here, along with the assumption that your typical museum-goer would be too dense to unpack the complexity underlying the art. Although the museums initially named 2024 as their target date, the exhibit opened at the Museum of Fine Arts, Boston on May 1, 2022.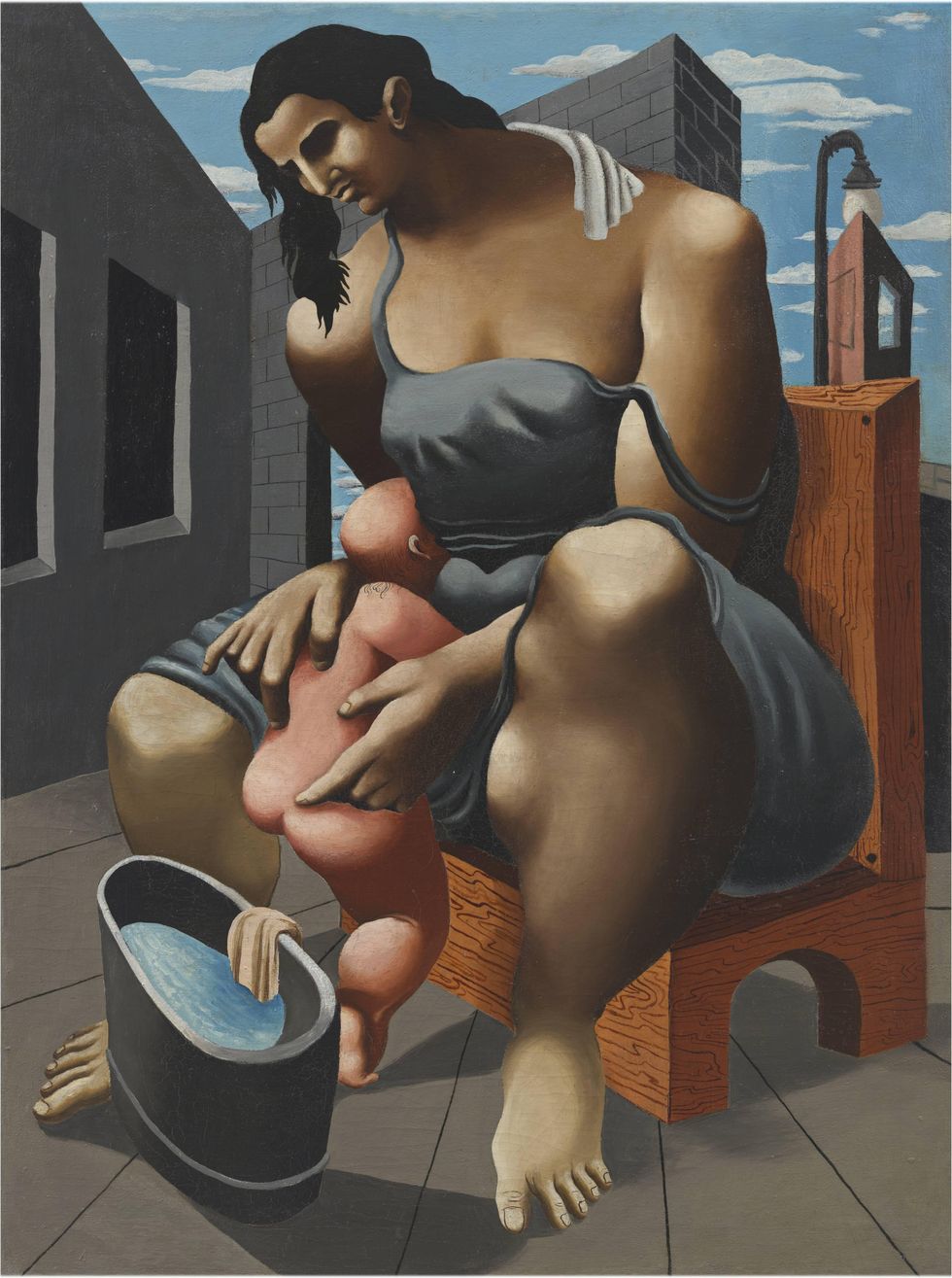 'Mother and Child,' 1930, © Estate of Philip Guston, courtesy Hauser & Wirth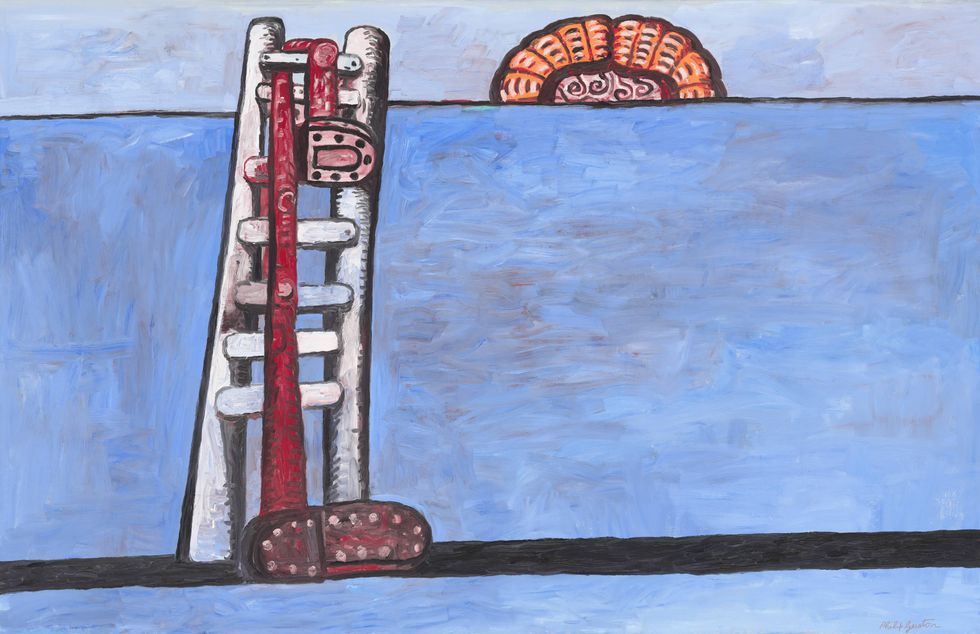 The Ladder, 1978, © Estate of Philip Guston, courtesy Hauser & Wirth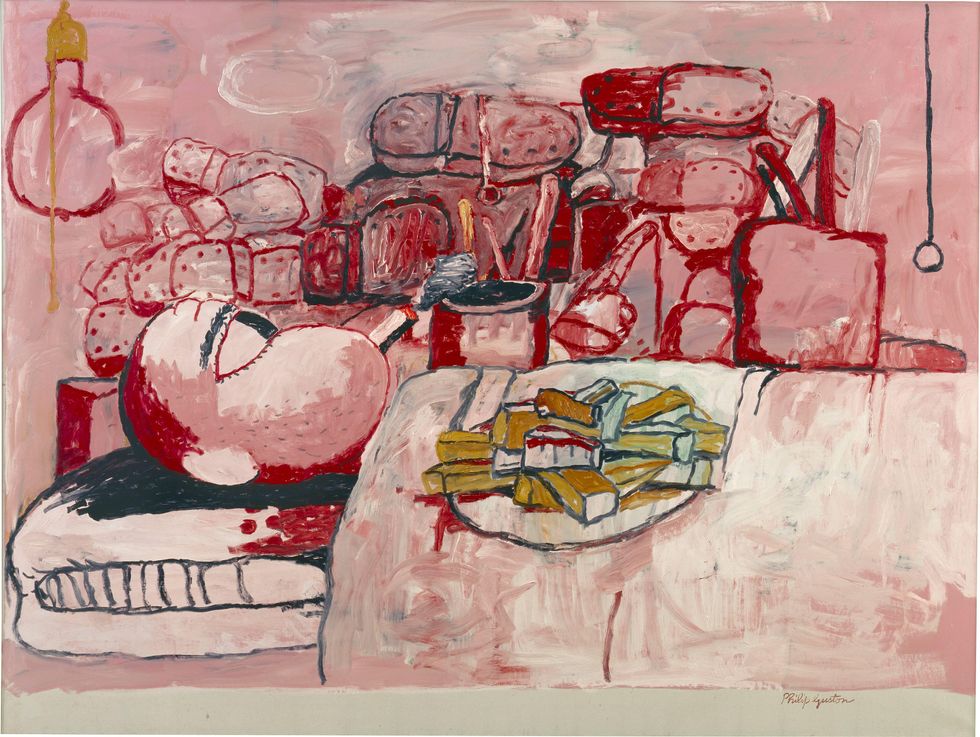 'Painting, Smoking, Eating,' 1973, © Estate of Philip Guston, courtesy Hauser & Wirth
It's been worth the wait. Philip Guston Now introduces the viewer to Guston's art chronologically, from his earliest paintings, such as the gorgeous "Mother and Child" from 1930, which is clearly inspired by both Michelangelo and the surreal, shadow-filled work of Giorgio de Chirico, to "The Ladder," a comical, but heart-wrenching, painting completed in 1978. This one features a pair of elongated, blood-red legs with twisted soles for feet attempting to climb a ladder over a oceanic blue wall, where an arc-like shape, possibly representing Guston's wife, awaits like a setting sun.
Given the seriousness of his subject matter, it may be surprising to discover Guston, unlike many of his contemporaries (think Mark Rothko), was blessed with a good sense of humor. Artists will immediately recognize themselves in "Painting, Smoking, Eating," a self-portrait in which Guston, flat on his back and a plate of French fries resting on his chest, is happily smoking a cigarette as the piled-up clutter of his studio threatens to topple over and squish him.
It is possible the aforementioned delays, due to the pandemic and institutional hand-wringing regarding the imagery Guston used to confront our country's still-virulent scourge of racism and anti-Semitism, gave the organizers and curators of Philip Guston Now time to create a stronger, deeper experience for those new to the man and his art. After taking in the last room of the exhibit, you will likely feel compelled to double back and revisit every painting and each chapter in the life of a remarkable American artist.
Art + Entertainment