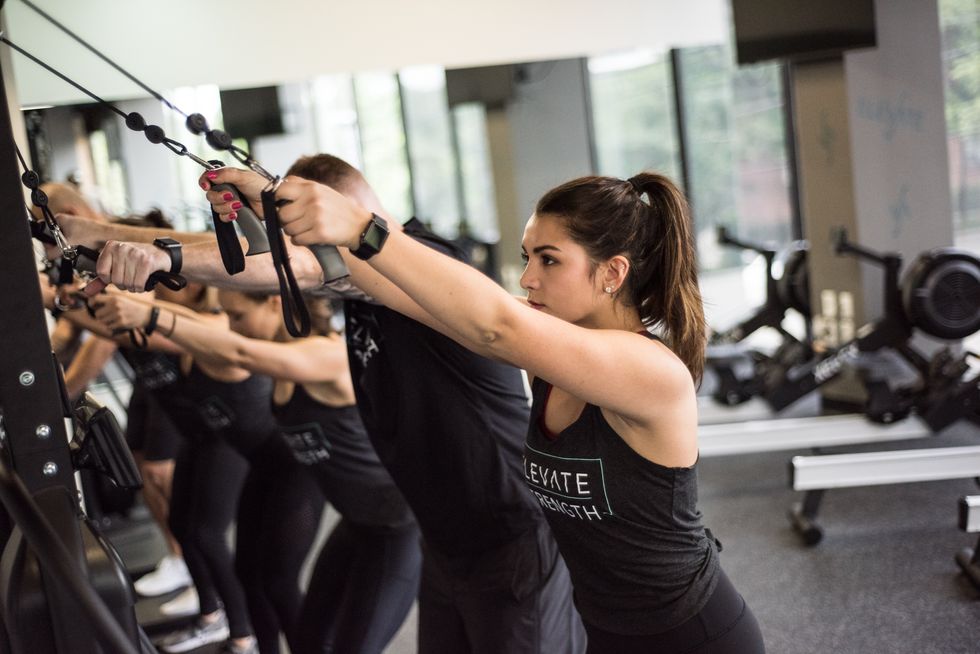 It's official: Houston has officially left its Fattest City ways in a previous decade. The boutique fitness craze took hold of H-Town in a major way over the last several years, and shows little sign of slowing in the '20s.
---
Elevate Strength, a still-new HIIT studio in Midtown, now offers 50-minute group and one-on-one sessions that emphasize strength training, with varying focus groups per day such as "Arms & Abs." Members of the gym pay a flat rate and enjoy access to both options. Meanwhile, Austin-based fitness concept Starting Strength debuted in Montrose with coach-supervised barbell-based workouts.
In Rice Military, the beautiful new Breathing Room makes mindfulness a priority. The converted office building has a bold, colorful mural on the exterior — and a light and airy, instantly calming vibe on the inside. Twelve different yoga classes and eight types of pilates sessions are built around breath awareness.
And for anyone left wondering, spin is still in! CycleBar opened in December in a new mixed-use development on Shepherd, while Ride's newest outpost bowed in West U. And Revolution Studio's still-new location in Uptown Park offers lightly heated yoga and HIIT classes in addition to cycling.
AT TOP: Elevate Strength
Dispatches