Now Open: A First-of-Its-Kind Restaurant at the Rodeo. Yee-Haw!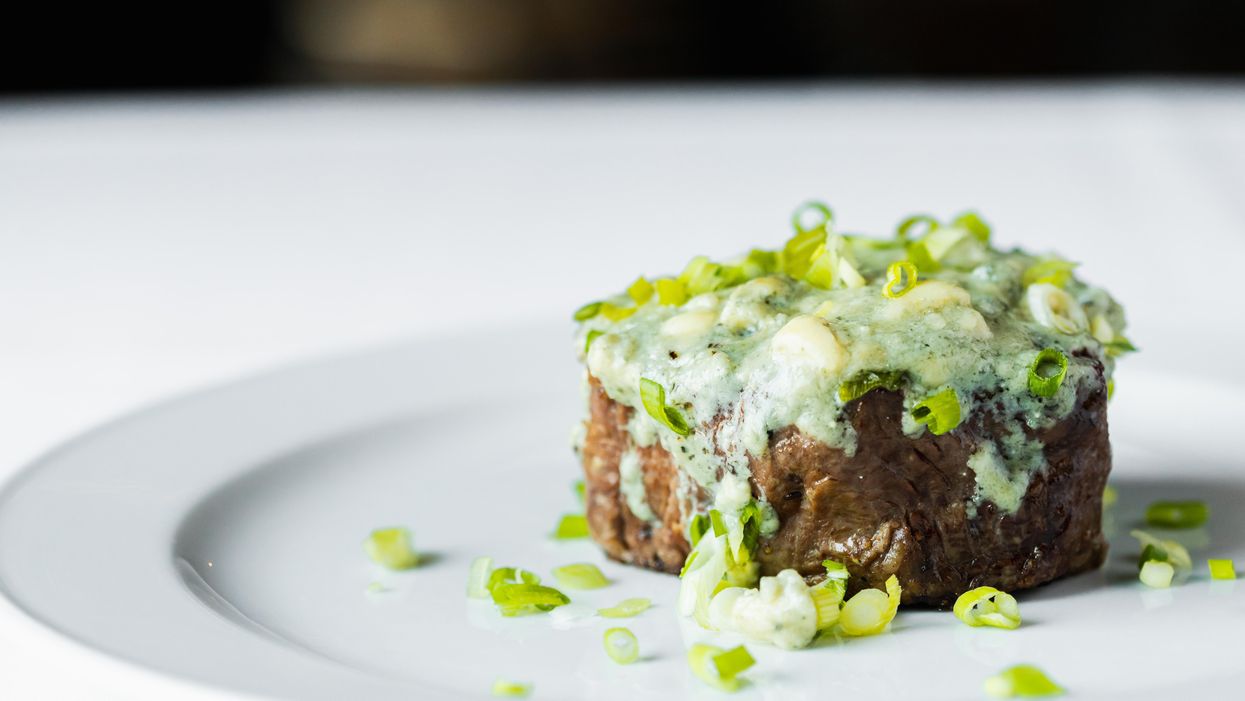 RESTAURATEUR BEN BERG has a brand-new, mouthwatering concept prepared for hungry Houstonians and tourists attending the 2022 Houston Livestock Show and Rodeo.
---
Now open beneath a large tent staked to the the grounds of NRG Park, Berg's two-in-one "pop-up" eatery, The Ranch Saloon + Steakhouse, offers rodeo-goers the choice between casual upscale or fine dining.
The Ranch Saloon will be first-come, first-serve, with a large full bar, nightly live music and DJ sets, and an outdoor patio for dining called The Porch, featuring a menu of burgers, hot dogs, patty melts and lobster rolls, as well as filet mignon, sirloin and prime rib.
Meanwhile, in addition to its own full bar, The Steakhouse will provide more of a fine-dining experience, with a menu that includes plenty of seafood entrees, North American Wagyu steaks, and rigatoni dishes made with house-made pasta. Fans of Berg's other Houston-based ventures, especially The Annie, B&B Butchers & Restaurant and Turner's, will find both The Ranch Saloon and Steakhouse menus wholly satisfying.
Installed throughout the restaurant, creating an elegant, and thoroughly Southwestern vibe, will be a curated selection of photographs by Dallas-based artist Steve Wrubel, whose exhibition Let's Ride opens at Christopher Martin Gallery on March 3. Wrubel's colorful photos are part of his aptly titled Wild West series, and feature jaw-dropping images of bucking broncos and bulls, their riders hanging on for dear life, with the original rodeo backdrops removed and replaced by expansive, natural landscapes captured by Wrubel in between stops along the rodeo circuit. The photos are startling at first, maybe even a bit surreal, but definitely convey the "wild and untamed spirit" of the American West, a quality inherent within Houston's entrepreneurs and artists.
Fine dining meets fine art, right next door to a livestock show. What could be more quintessentially Houston?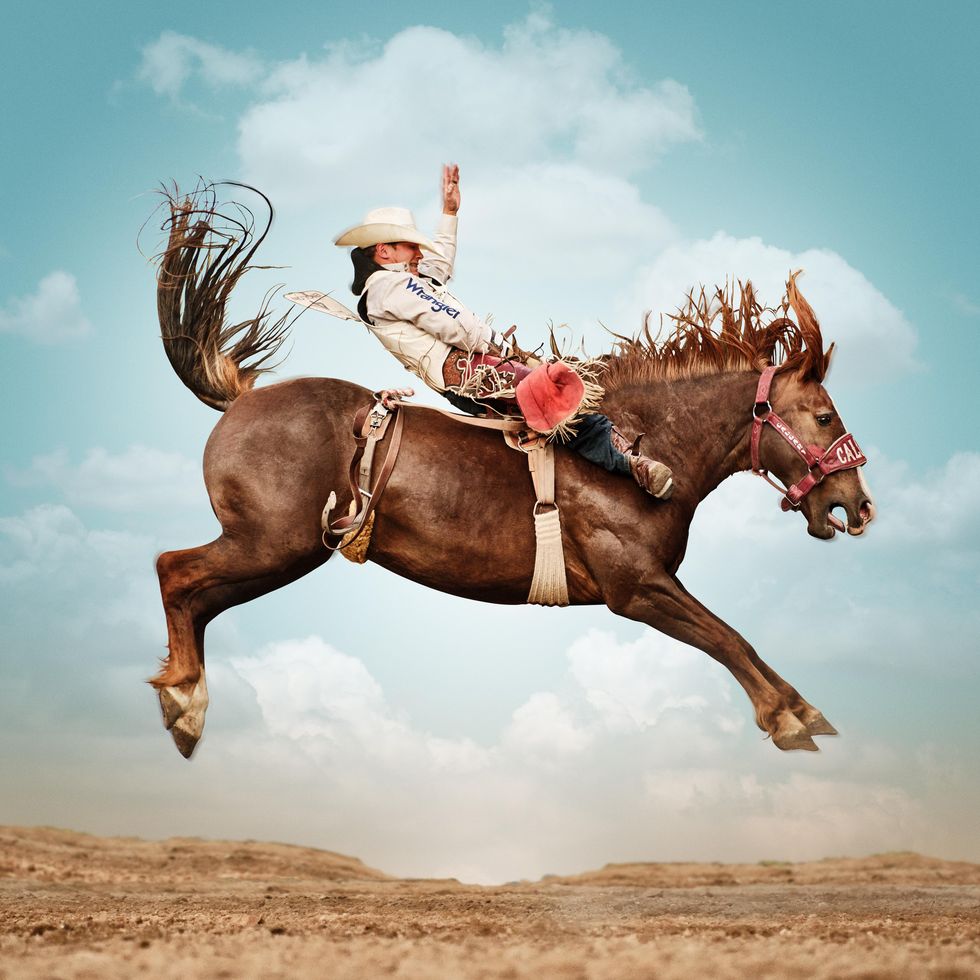 Wrubel's 'Feather River'