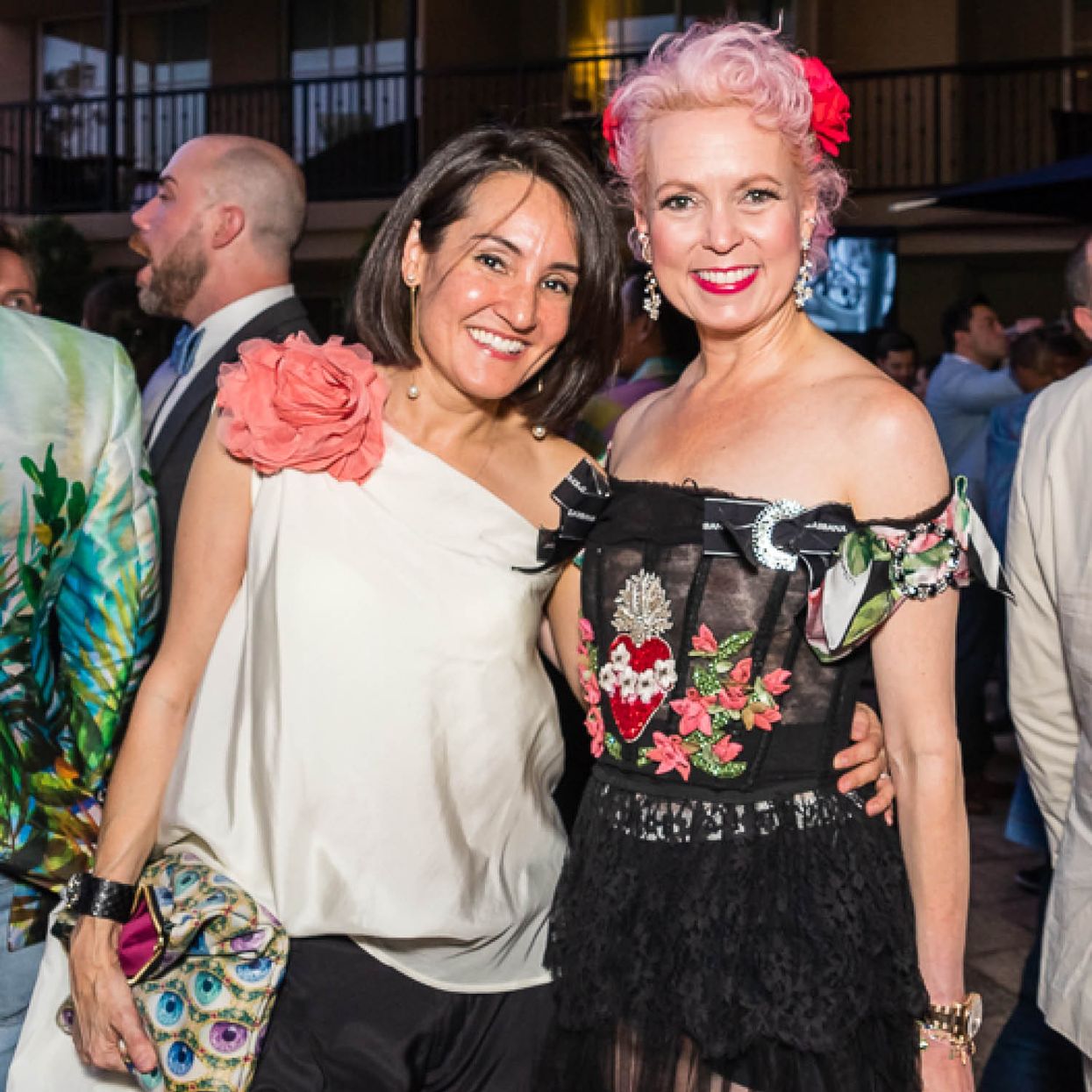 In what was surely the best party of the sultry summer social season, the city's original Hotel ZaZa in the Museum District joined with Veuve Clicquot last week to celebrate Houston CityBook's "Sexy Issue." It was called The Sexy Party.
---
A crowd of about 300 gathered poolside to pick up their copies of the mag, sip only-the-best bubbly and take in the red-hot swim/lingerie fashion show everybody's buzzing about. A buff and tatted DJ spun overhead, from a balcony overlooking the scene, which was fragrant with chic, low-slung, all-white florals by Lexis Florist.
Produced by fashion pro Todd Ramos and featuring a slew of models signed with event co-host Page Parkes, the runway show wrapped around the mood-lit pool and touted European styles. The show highlighted sophisticated, unabashedly racy women's looks from "in" boutique Maison Jolie, a CityBook partner and also a co-host of the bash.
Jewelers Bella Madre and Christina Greene, and milliner Gabriela Dror, also provided pieces for gals. Men's apparel — ranging from resort-ready and dapper to, at times, scandalously scant — sampled looks from M Penner, Manready Mercantile, Guyz N Style and Target. J&S Audio Visual and Impressive Events graciously lent production support, featuring the latest in French sound tech by Devialet from Iconic Systems.
Guests included Heart of Fashion founder Vivian Wise, philanthropist and fashion and lifestyle blogger Beth Muecke, CultureMap editor Steven Devadanam, and international soccer star Brian Ching, whose ballyhooed new Pitch 25 Beer Park opened for business the next day in EaDo.
Party People