New UH Art Piece Invites Community to Share Stories of Interactions with Law Enforcement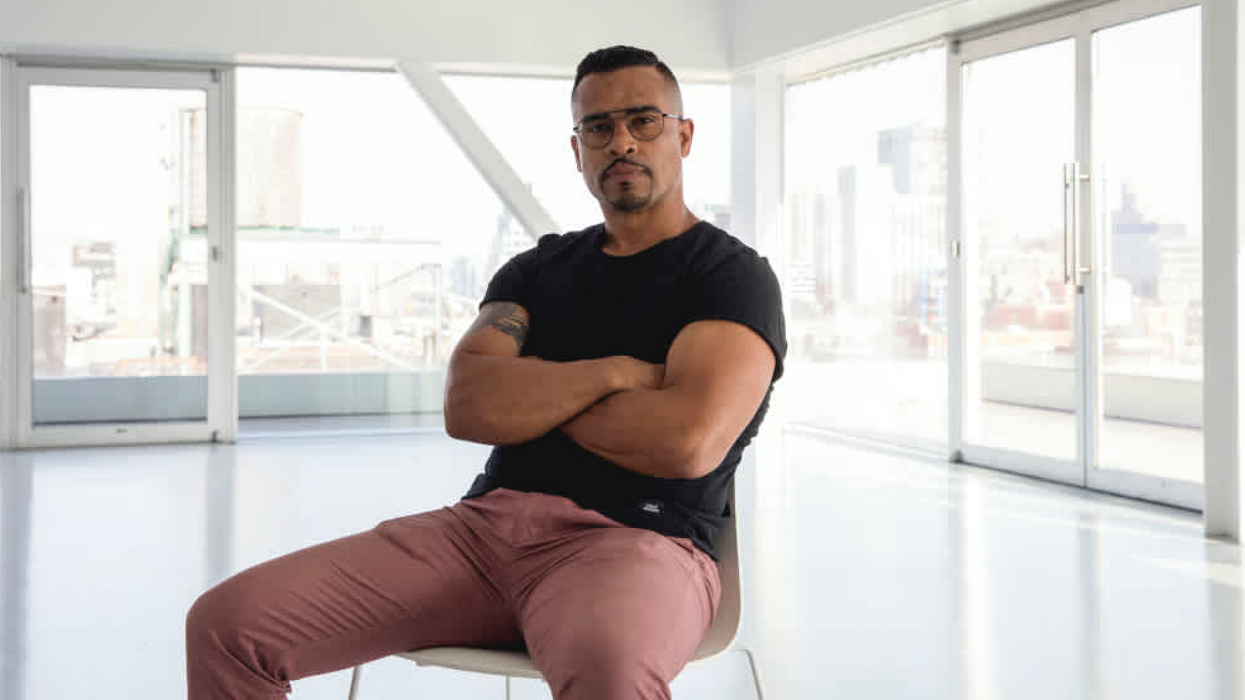 A NEW ART installation at UH by Brooklyn-based artist Shaun Leonardo — known for his interdisciplinary work exploring the relationships between masculinity, sports, race and the prison system — intends to create community dialogue about personal experiences with law enforcement.
---
"Your First Interaction with Law Enforcement," part of a larger exhibition at UH's Blaffer Art Museum showcasing the works of three artists-in-residence that runs April 17-25, invites participants to anonymously submit (through a QR code) narratives about their first encounter with law enforcement officers. The collected stories will go into an archive Leonardo is compiling and will be printed out and mounted alongside the phrase "Your First Interaction with Law Enforcement" inside Blaffer as part of the new exhibition. The same phrase will also be affixed to the exterior wall of the UH Fine Arts Building.
One of the aims of the installation is to illustrate the various ways members of the University's community — people of all ages and colors and from all communities and backgrounds — have learned to define their relationship with policing.
"The presentation of Leonardo's work is aligned with the McGovern College's commitment to creating a space for dialogue on race relations, and to facilitating a wider understanding of racism, its systemic roots and how to address these issues with sustainable solutions," says Andrew Davis, dean of the Kathrine G. McGovern College of the Arts.
A discussion on Leonardo's 2020 video work "Memory/Cycle," which is also on view in the exhibition and explores themes related to corrections officers, legal advocates, formerly incarcerated individuals and court-involved youth, will be held next month between Leonardo and UH Police Chief Ceaser Moore. In the discussion, the two will further dive into some of the topics explored through Leonardo's new installation.
"To portray and feel deeply a fuller self that is not contained within these projections or these stereotypes — that has been my mandate," says Leonardo. "That has been the very thing I want to offer to the world. I wanted to pull more and more people into that exploration so it would not be contained [solely] to my own narrative."
Art + Entertainment