Southern Smoke 'Meats' Again!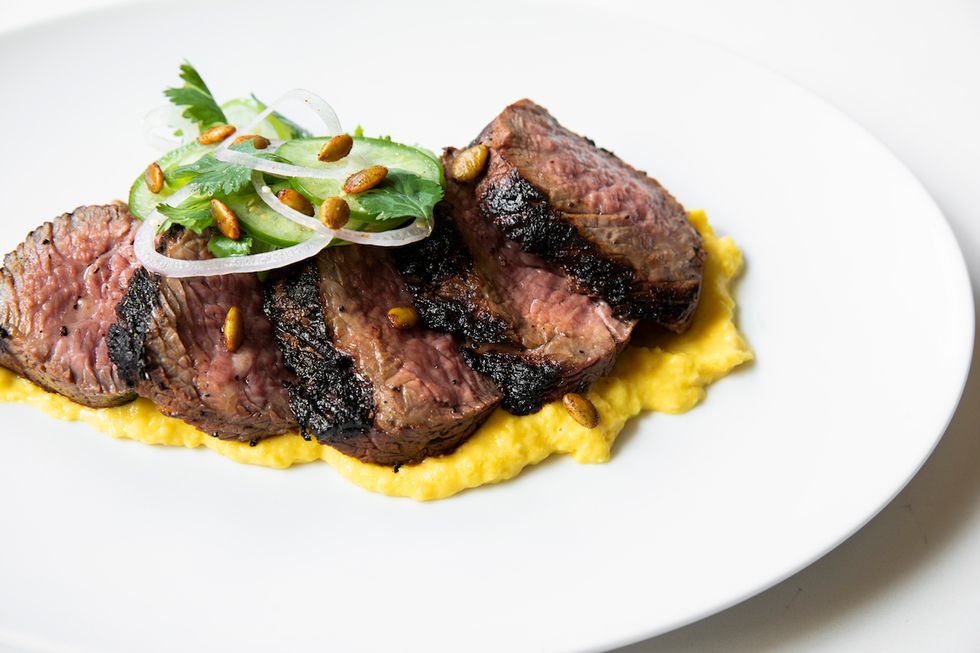 In just a few short years, celeb chef Chris Shepherd's Southern Smoke foundation has raised well over $1 million for the MS Society and for restaurant-industry workers who need emergency financial assistance. And in true Chris Shepherd fashion, the master of reinvention and evolution presents, for the first time, Southern Smoke Spring, a springtime iteration of his annual fall foodie festival.
---
The main events — dinners with internationally acclaimed chefs Aaron Franklin, Jamie Malone, Jamie Bissonnette and Chris Cosentino — are essentially sold-out. But a unique and Texas-centric way to participate in the cause remains: Citywide Steak Nights take place April 16 and 17.
For this campaign, go-to purveyor 44 Farms has donated beef to more than 20 restaurants, from EaDo to Tomball, who will in turn create delicious, two-night-only dishes. Expect grilled beef tenderloin with mole Coloradito at Xochi; flank steak Tagliata with heirloom polenta at Coltivare; and sugarcane-smoked short rib with bacon-tomato jam and fava bean puree at Brennan's of Houston. Shepherds' own UB Preserv will serve a dish called Combo No. 88: hot and sour soup, fried rice, an eggroll and beef and broccoli. All restaurants will donate 100 percent of proceeds to the Southern Smoke foundation.
For more information on menu items and how to make a reservation for Citywide Steak Night, click here.
AT TOP:  Flank steak at Indianola
Uncategorized