From Panto and Putnam to Protests: Stages' Diverse New Season Has Something for Everyone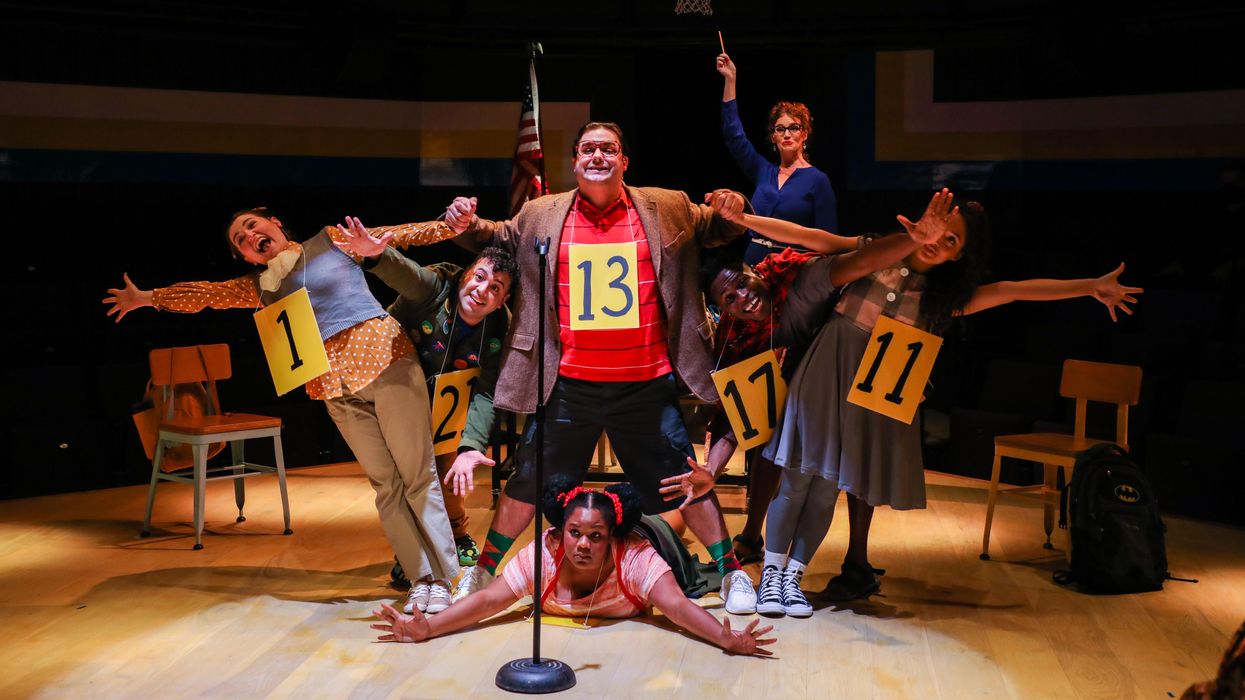 From its humble beginnings in 1978 in the basement of a downtown brewery, to its current location The Gordy, a beautifully designed, thoroughly modern facility with three unique performance spaces, Stages has not only expanded in size, but in its ambition to speak to and celebrate the diverse culture and experiences of Houston audiences.
---
Stages' 2021-2022 season, a combination of annual traditions and up-and-coming voices, certainly reflects this ambition.
Along with such audience-friendly productions as Panto Little Mermaid (Dec. 3 – 31), realized as a raucous pantomime by Houston playwrights ShaWanna Rene Rivon and Elizabeth A.M. Keel, and MacGyver: The Musical (Feb. 4 – March 6, 2022), in which the lead is played each night by a selected member of the audience, Stages' season includes plenty of challenging, even cathartic, socially conscious theater.
The aforementioned Rivon, who earned her BFA in Playwriting and Dramaturgy from UH, is the author of You Are Cordially Invited To Sit-In (April 1 – May 22, 2022), a musical inspired by Houston's first sit-in in 1960 by students at Texas Southern University to protest the city's segregation laws.
Though set in 1960, audiences will no doubt be reminded of last year's nationwide Black Lives Matter protests, sparked in part by the murder of George Floyd, and appreciate how this peaceful protest led to the signing of the Civil Rights Act of 1964.
Meanwhile, Black Super Hero Magic Mama (April 22 – May 8, 2022) by Los Angeles-based playwright Inda Craig-Galván will run in the Gordy's largest theater, the Sterling Stage. The "magic mama" in the play is Sabrina Jackson, a single mom whose 14-year-old son Tramarion is shot and killed in what has come to be euphemistically described as a "police incident." Overwhelmed and unable to process her grief, Sabrina retreats to an imaginary, comic-book world where she takes on the role of superhero Maasai Angel, battling the forces of evil, but at the expense of healing in her real life.
Currently running through Nov. 14 is Stages production of the Tony-winning musical The 25th Annual Putnam County Spelling Bee. Directed by Mitchell Greco, the musical is set in the midst of an especially dramatic, and nerve wracking middle school spelling bee, where each teenage competitor shares alternately humorous and serious stories about their lives offstage. Greco says he has wanted to bring the musical to Stages since he started as the company's associate director, adding, "The musical's giant heart and smart score are a perfect fit for Stages and our audiences." Audience participation is a big thing with Stages, and grownups in attendance should be mentally and perhaps psychologically prepared to be pulled onstage to publicly display their phonetic skills. The 25th Annual Putnam County Spelling Bee will also be available for online streaming Nov. 15 – 21.
Stages' 2021-2022 season also includes Sister's Christmas Catechism: The Mystery Of The Magi's Gold (Nov. 26 – Dec. 31, 2021), Sin Muros (Without Walls): A Latinx Theater Festival (Feb. 17 – 20, 2022), Sunrise Coven(March 25 – April 11, 2022) and Song Of Me (May 27 – June 12, 2022).
Art + Entertainment