Stages 'Drags' Hot-Button Issue into Spotlight with 'Georgia McBride'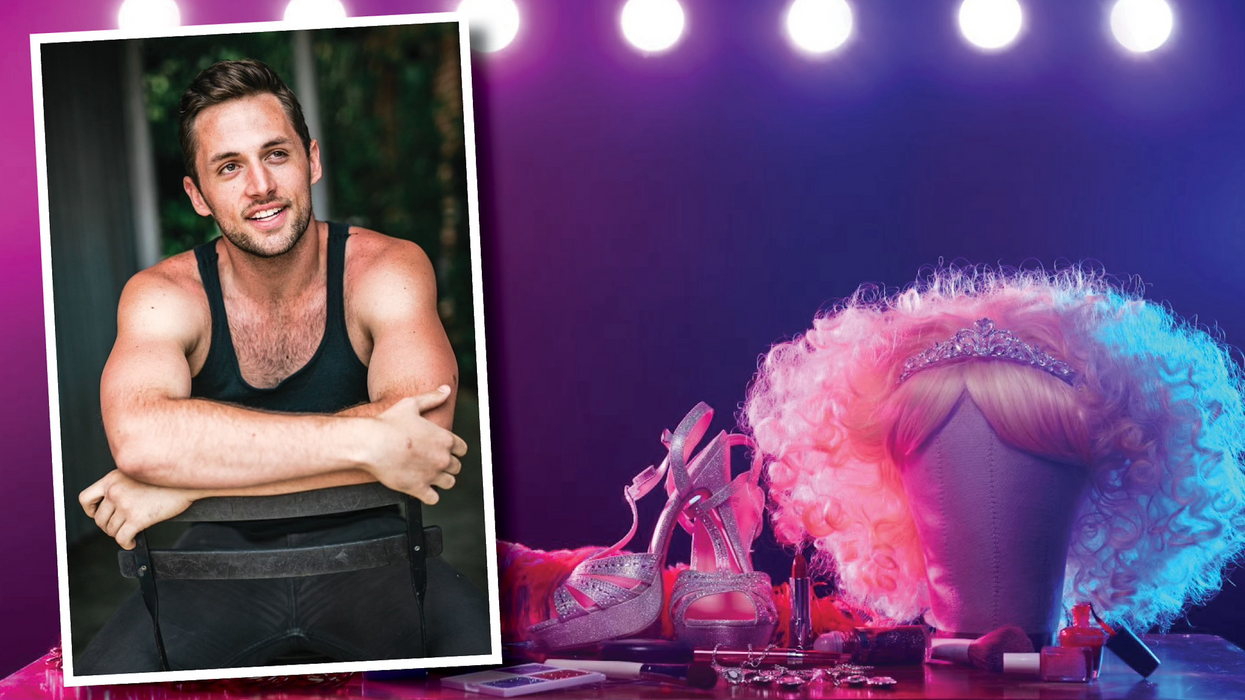 FROM SHAKESPEARE PLAYS to Baroque-era opera, from Milton Berle to David Bowie, drag has always been an integral part of artistic and human expression. But if you think drag is easy, think again. Just ask Houston actor Jeremy Gee, who stars In the upcoming Stages of production of The Legend of Georgia McBride as a struggling husband with a baby on the way who loses his gig as a so-so Elvis impersonator before finding newfound success as a drag queen.
---
For Gee, whose previous roles at Stages include a meth-addicted teenage father in Luna Gale and Sea Bass John in Panto Little Mermaid, learning the role has been challenging, and given him a deeper understanding of what it takes to do drag. "The heels are no joke," says Gee, who is 6-foot-2. "I didn't know walking in six-inch heels is actually the best calf workout you can ever do."
Gee graduated from Sam Houston State University with a BFA in Musical Theatre, and says he has always been "super comfortable" onstage. But upon landing the role of Casey, he knew he needed a little help to truly get into character.
Enter Cameron Davis, the show's choreographer and drag consultant, who performs frequently around Houston as Carmina Vavra. "If we didn't have Cameron there, I don't know if I would have been able to pull off a lot of the things I'm doing in the show," says Gee, who began rehearsals dressed in Casey's "street clothes" before moving on to padding (to shape his body accordingly), wigs, and those aforementioned heels. "Cameron told me, 'As soon as you put on the dress, the makeup, and the wig, you're going to start to feel it, and be much more comfortable,'" says Gee.
The Legend of Georgia McBride also stars Krystal Uchem as Casey's wife Jo; Brandon Morgan as Eddie, a nightclub owner who sees dollar signs when he sees drag; Seán Patrick Judge as Miss Tracy Mills, a struggling drag queen who partners up with Casey to transform Eddie's club into a hot tourist attraction; and Jarred Tettey as Miss Tracy's campy sidekick, who delivers a powerful, show-stopping monologue in which she describes drag as a form of protest.
"In my experience, drag queens have been some of the nicest, most accepting people I've ever been around," says Gee when asked about the misconceptions people have about drag, and the hostility directed at drag performers and members of the LGBTQ community. "They are not trying to ruin the children of the country by dressing as women."
During the run of The Legend of Georgia McBride, audiences can also check out Drag Wonderettes, a lighthearted, drag-spin on the off-Broadway jukebox musical The Marvelous Wonderettes, featuring such sugary hits as "Lollipop," "It's My Party," and "Stupid Cupid," all delivered in high drag style. Both shows have 7pm and 10pm showtimes and 2pm weekend matinees to allow audiences to experience each production on the same night, on back-to-back nights, or within the same week.
"This is the perfect time to be doing both of these shows," says Gee. "I hope people who do not understand or agree with or are afraid of drag come to one or both shows and get something out of it."
Previews for The Legend of Georgia McBride begin May 5.
Art + Entertainment