'Sexy' Speakeasy to Bow in Montrose With Tony's Alum Austin Waiter at Helm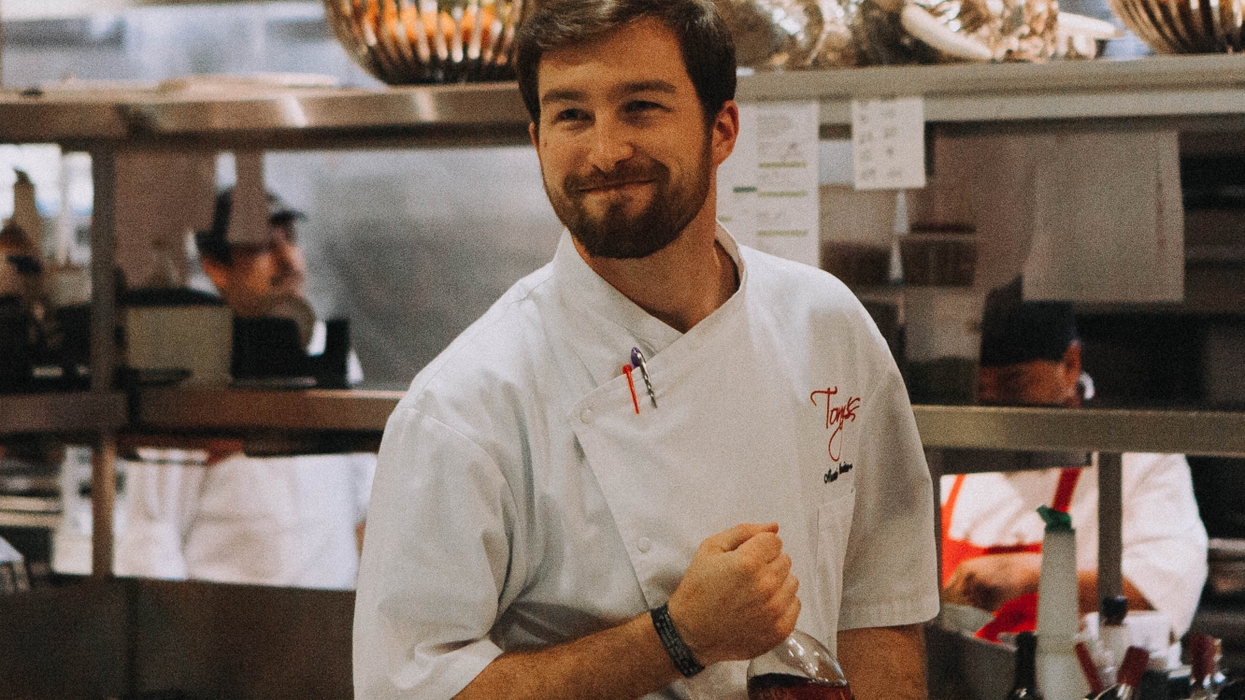 THIS WEEK'S FLURRY of restaurant-industry news continues today with the announcement that chef Austin Waiter — who has just ended a seven-year stint at Tony's, per an announcement yesterday about changes afoot at the storied fine-dining stalwart — is stepping into a new role at The Marigold Club, a forthcoming venture just off Montrose's restaurant row.
---
"Goodnight Hospitality is opening The Marigold Club in Fall 2022 in their former Goodnight Charlie's space," said a rep for the outfit, referencing the shuttered mod-style country bar. "The upscale restaurant — sophisticated and sexy — will feature rich upholstery, intimate banquettes, and a speakeasy-inspired private dining room with vibrant art deco touches. Waiter … will serve modern continental cuisine with elevated execution."
Waiter said he was thrilled. "When I first heard about The Marigold Club, I was hooked," he said in a statement. "I've been searching for a place that is inventive, hip and exciting, with a talented team to learn from. The team and I are aligned in cultivating a dining experience that is built to transport our customers. I love how much thought and detail the Goodnight team puts into their concepts. I can't wait to get started." The menu will feature modernized French-inspired cuisine, the company says.
Waiter, who studied at the Culinary Institute of America in Hyde Park, N.Y., says he prides himself on bold sauces and innovative cooking and is also an avid supporter of Urban Harvest and their mission to support local farms.
In announcing the new venture, Goodnight Hospitality principals made bittersweet reference to another former Tony's chef who was an important player in their operation previously. Bailey and Peter McCarthy noted that they were in the process of opening The Edmont with Grant Gordon when he suddenly and unexpectedly passed away in 2014. "Grant Gordon was singular," said Bailey. "It would be impossible to recreate his vision without him, and we would never try. That said, Pete and I hold his memory close in everything we do. It is meaningful to us that Grant and Austin worked together, albeit briefly, and we hope we all make him proud with The Marigold Club."