After Decades in Iconic Galleria-Area Spot, The Palm, Now Fertitta-Owned, Moves Downtown This Week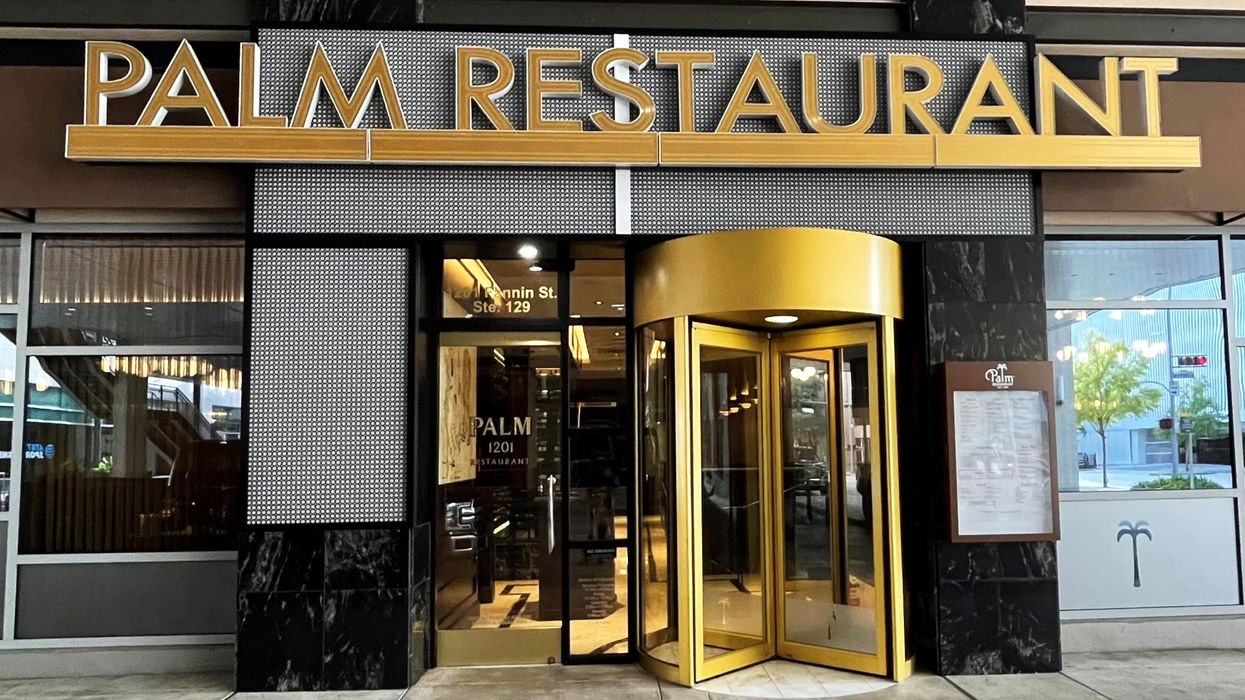 HOUSTON'S 43-YEAR-OLD location of The Palm steakhouse has relocated from its Galleria area home to Downtown's mixed-use GreenStreet development. A rep for the restaurant says the new location, with a modern look, will bow on Friday, Oct. 1.
---
"The new two-story Downtown Houston location will feature The Palm's ever-famous caricatures and murals on the walls in an updated, modern setting," notes the rep. "The fine-dining experience is complete with refined, moody interiors and an elegant piano bar offering live music seven days a week."
Tilman Fertitta's Landry's corporation bought the entire nationwide Palm franchise in spring of 2020 — some 20 locations — for a reported $45 million. Fertitta also owns the Morton's, Del Frisco's and Mastro's upscale steakhouse chains, among many others.
The original round booth from the Galleria-area location of The Palm has been moved to the new eatery. Other unique dining setups include the baby grand piano, at which up to six may dine — and five private-dining spaces. Perhaps more notably, Jimmy Martin, the original general manager of Houston's Palm in 1978, has returned to serve as maître 'd of the new operation. Martin's original recipe for Veal Chop Parm with prosciutto, fresh basil and fontina cheese is among the refreshed menu's highlights.
"As an original member of the Houston team," said Martin, "I look forward to preserving the signature atmosphere and elevated experience our patrons have treasured at The Palm for more than 40 years."
"We are thrilled to revitalize this legendary restaurant at its new location in the heart of Downtown Houston," said James Hamilton, vice president of Palm Restaurants, in a statement. "Guests can look forward to an array of innovative, chef-curated offerings, in addition to The Palm's classic offerings in a lively, modern environment."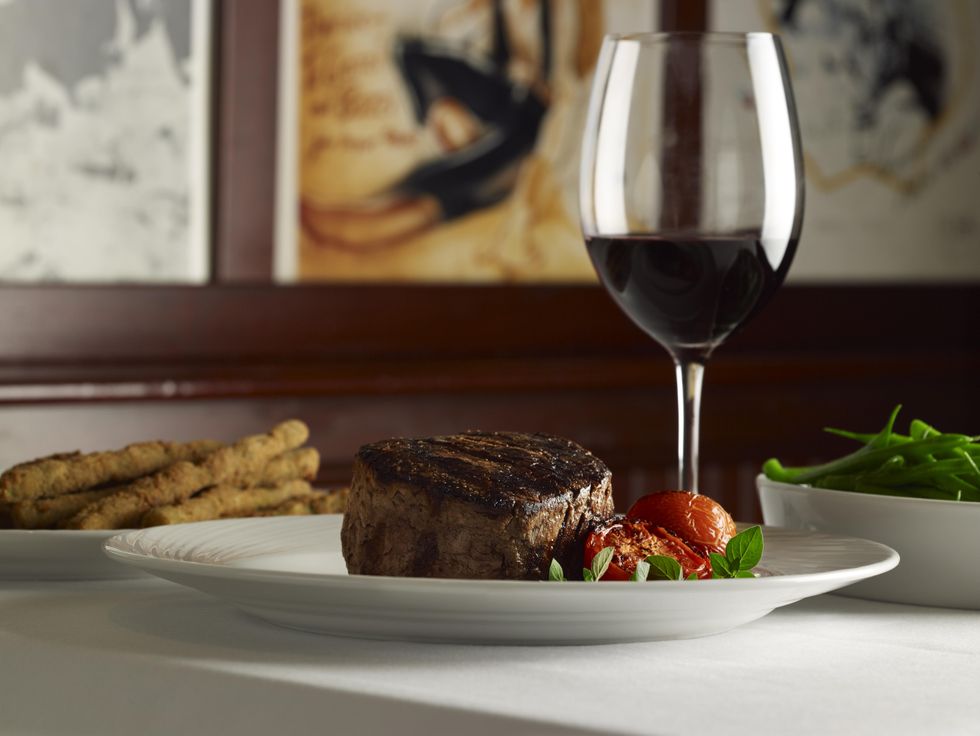 Filet mignon at the new Palm (photo courtesy Palm Restaurants)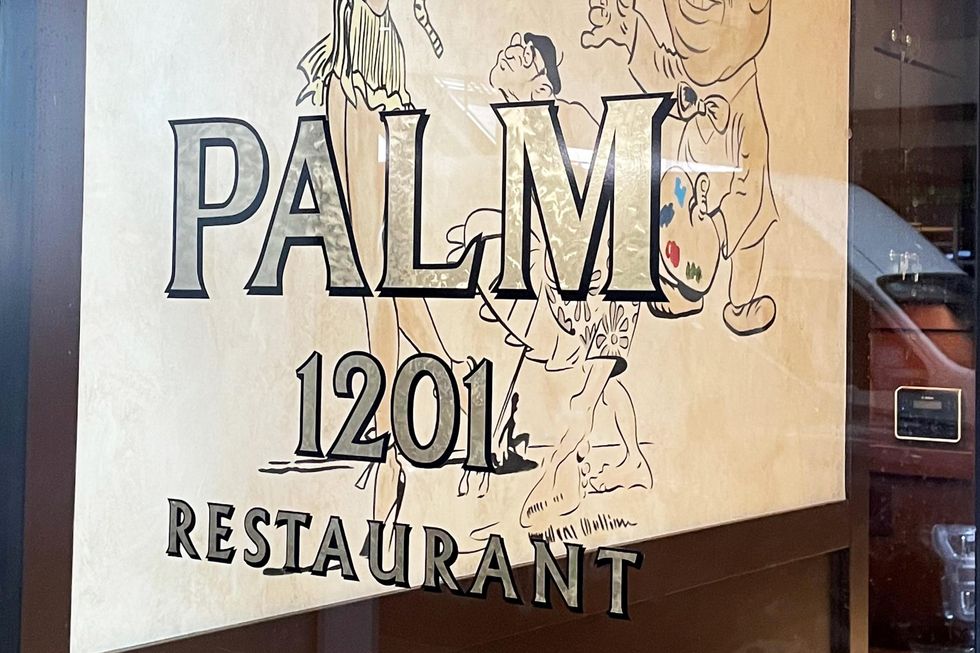 The front door of the new Palm in Downtown (photo courtesy Palm Restaurants)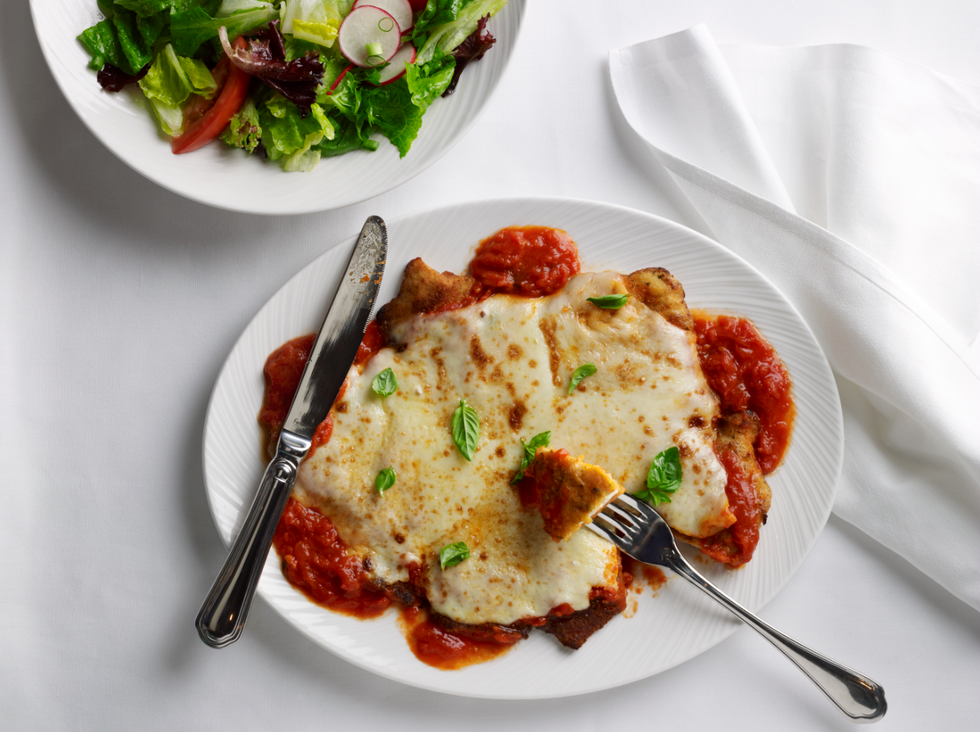 Chicken Parmigiana at The Palm (photo courtesy Palm Restaurants)
Food