The Virtual Curtain Rises at Stages!
The beloved theater debuts an eight-week livestream series spotlighting local actors on Friday.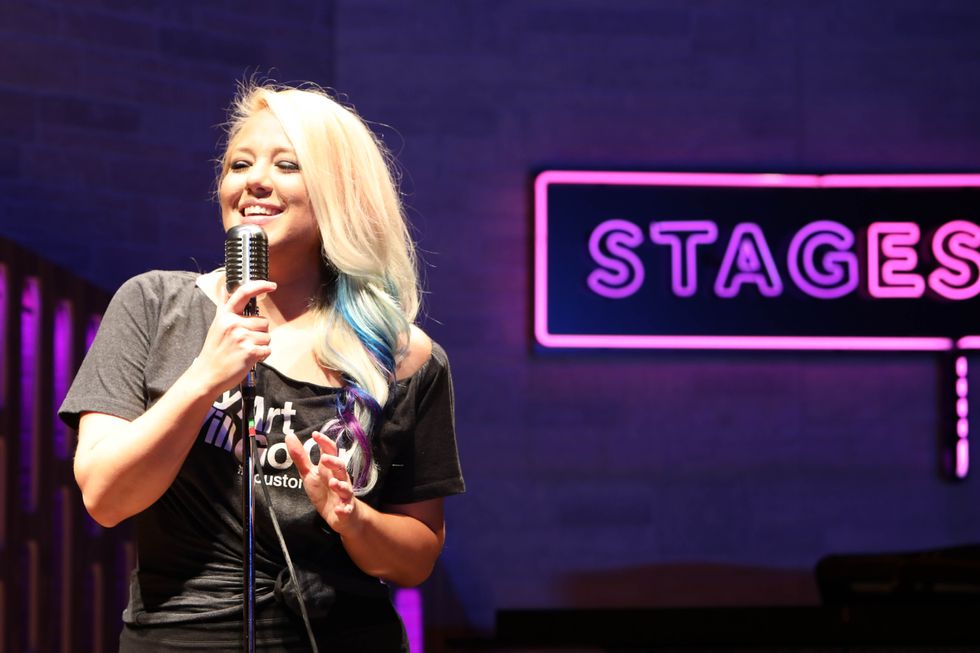 Many theaters across Houston and around the world have been dark for nearly six months — and as the fall performing arts season is upon us, those who closed their doors or roped off seats are rethinking how to approach live theater.
---
Stages just announced an eight-week performance series dubbed Stages Studio Sessions, which debuts this week. Each Friday, at 7:30pm, catch a one-hour world-premiere show streamed on YouTube Live; the performance will be available to watch on-demand for 48 hours.
Just before the shutdown in March, the Houston institution celebrated the completion of its new home, The Gordy, a fabulous $35 million setup a block south of its former Montrose location. Now, even as Covid continues to present challenges in gathering actors and audiences for live performances, Stages is pushing its artists onto center stage: Local actors who are beloved to the Stages community will share a program from The Gordy, incorporating music, spoken word, poetry and storytelling.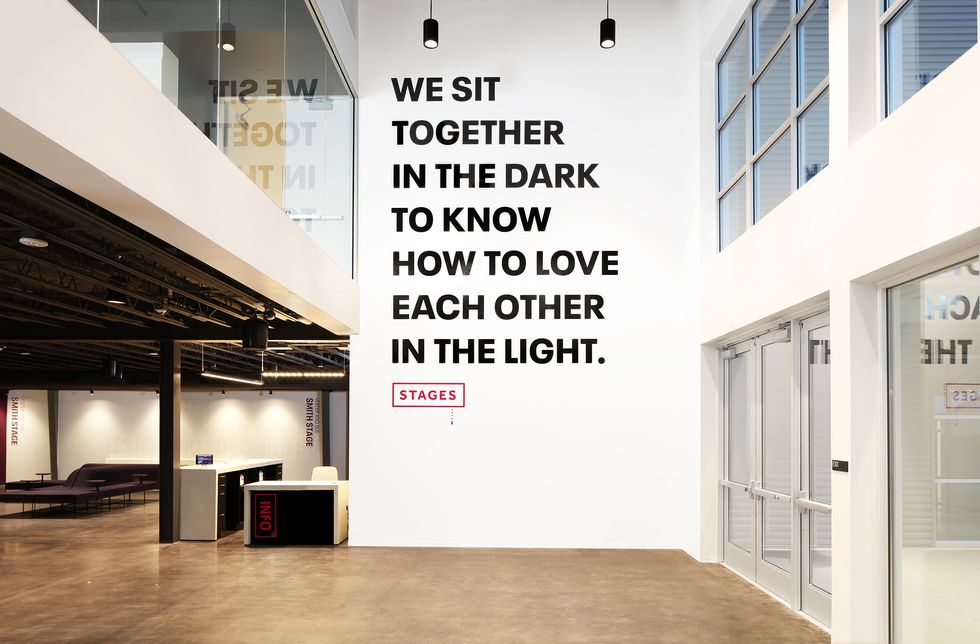 The Gordy
This weekend will bring a show from Holland Vavra, and next Friday, Outspoken Bean's show debuts. A production by Kelley Peters streams Sept. 4, one from Tamara Siler on Sept. 11, and another by Raven Justine Troup on Sept. 18. LaBraska Washington, Jasminne and Lupe Mendez, and Mark Ivy round out the eight-week series.
Referencing the bold black-and-white quote painted on a wall in the lobby of The Gordy, Stages Managing Director Mark Folkes says that the team there is "leaning in and focusing on storytelling in new mediums that allow us to continue forward in relationship, until the moment we can again sit together in the dark to learn how to love each other in the light."
Art+Culture