Stages' Updated Spring Season: Live from The Gordy Lawn and More
THE COVID CRISIS has been problematic, at best — and cataclysmal, on average — for the entire performing-arts world. Just one snapshot: Stages had just seven weeks of in-person performances at its state-of-the-art, three-theater, $35.4 million campus before the shutdown shut the doors of The Gordy for the foreseeable future.
---
The troupe pivoted swiftly and enjoyably, pumping out livestreamed original content within weeks and reaching more than 50,000 viewers by year's end. And now, a new year brings — well, not a new approach, but a refined one. Stages' spring season will include 14 projects, beginning with this month's Ann, produced in partnership with TheatreSquared in Fayetteville, Ark. The digital production — a one-woman show that tells the story of Texas Governor Ann Richards — is a new version of the highest-grossing non-musical show in Stages history.
Next month, the fourth annual Sin Muros Festival highlights the work of Texas-based and -born Latinx theater-makers. This year's event will, naturally, be virtual; expect four world-premiere play readings and an all-new digital project by local artist Candice D'Meza called Fatherland.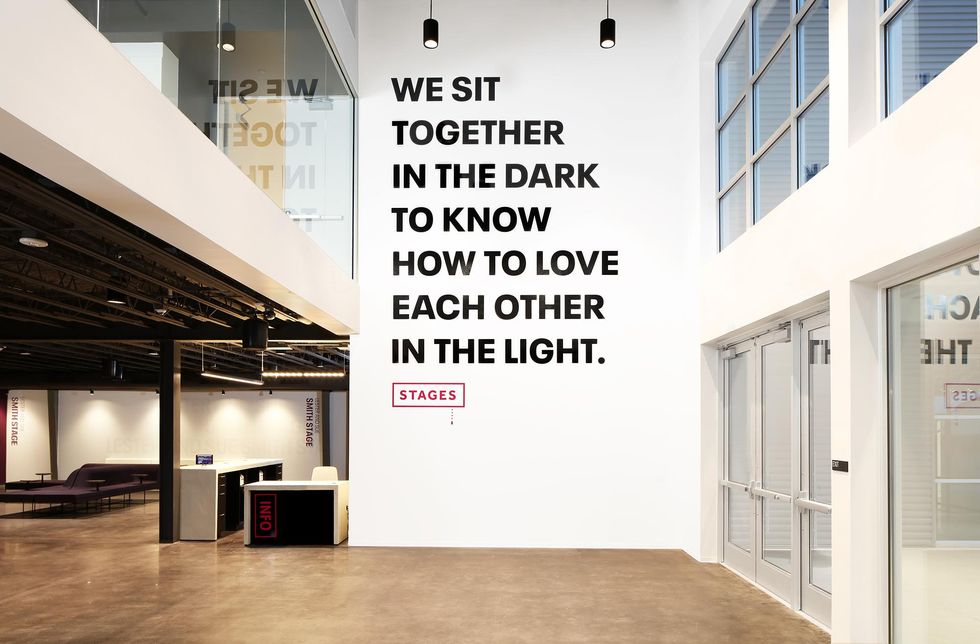 Inside The Gordy
The end of the season brings Lady Day at Emerson's Bar and Grill — a live-broadcast production spotlighting the life of Billie Holiday — and Late Nite Catechism Las Vegas: Sister Rolls the Dice.

In March, the crew's popular Stages Studio Sessions returns for a six-week run. Each Friday, catch a one-hour world-premiere show livestreamed on YouTube. Local actors who are beloved to the Stages community will share a program from The Gordy, incorporating music, spoken word, poetry and storytelling.
And, unlike the fall's series, free public screenings will take place in the Brown Foundation Lawn in front of The Gordy, making the whole thing feel just a tad more communal. After all, theater is meant to bring people together.
Art + Entertainment