After Months of Hype, Houston's 'Top Chef' Season Hits Tonight, Highlighting Local Sites and Stars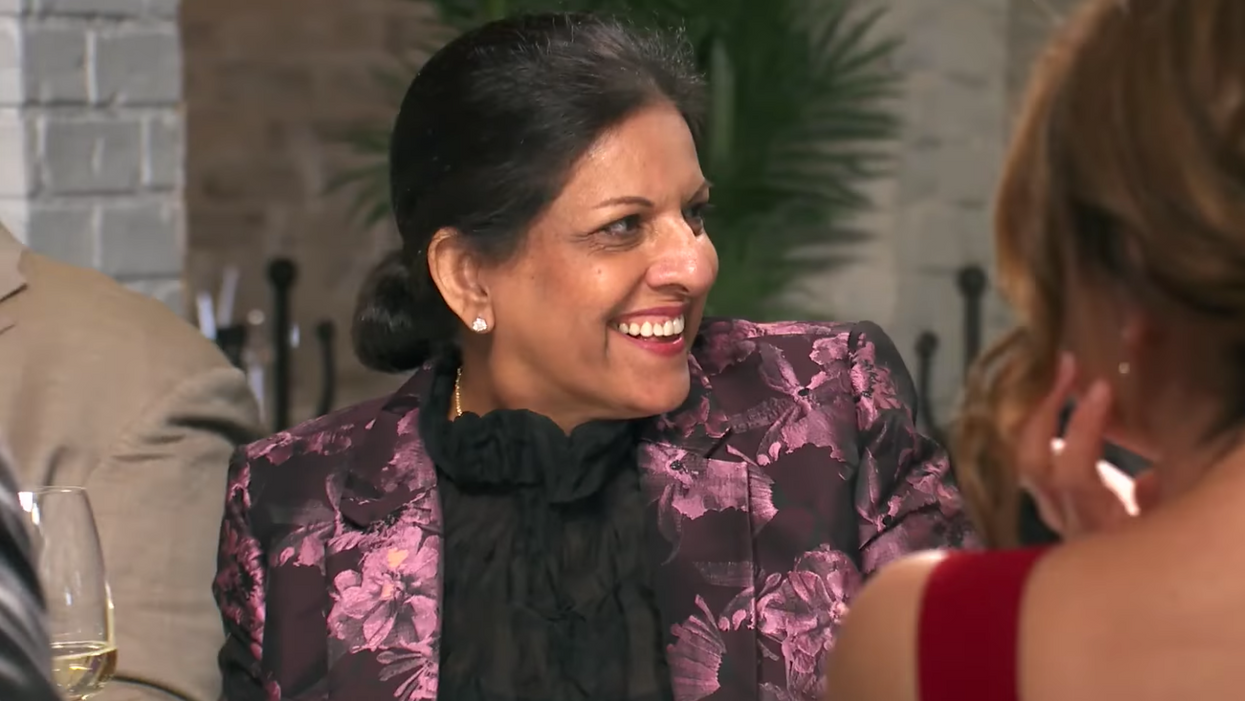 HOUSTON'S MOST CELEBRATED chefs and the foodie community will gather at Saint Arnold Beer Garden & Restaurant tonight to celebrate the premiere of Bravo's Top Chef, which was filmed this season in Houston.
---
Hosted by Houston First Corporation — the official destination management organization for the city — the watch event will be open to the public. Expect special DJ performances by Robin Wong of Blood Bros. BBQ, guest appearances by local celebrity chefs, artwork by local Houston artist David Maldonado, who created the show's Houston logo this season, and the chance to watch the Top Chef season premiere on the big screen as 15 new "cheftestants" battle it out.
Houstonians will be proud to see our local chefs onscreen including contestant and native Houstonian chef Evelyn Garcia. Garcia is the co-owner and chef behind the former Kin HTX in Rice Village's food hall Politian Row. In addition to the head judge and hosts, Top Chef alumni locals Dawn Burrell and Tiffany Derry will be a part of the judging. A number of local chefs make appearances during the season as well, including Aaron Bludorn, Kiran Verma, Christine Ha, Robert Del Grande, Chris Shepherd, Irma Galvan and others.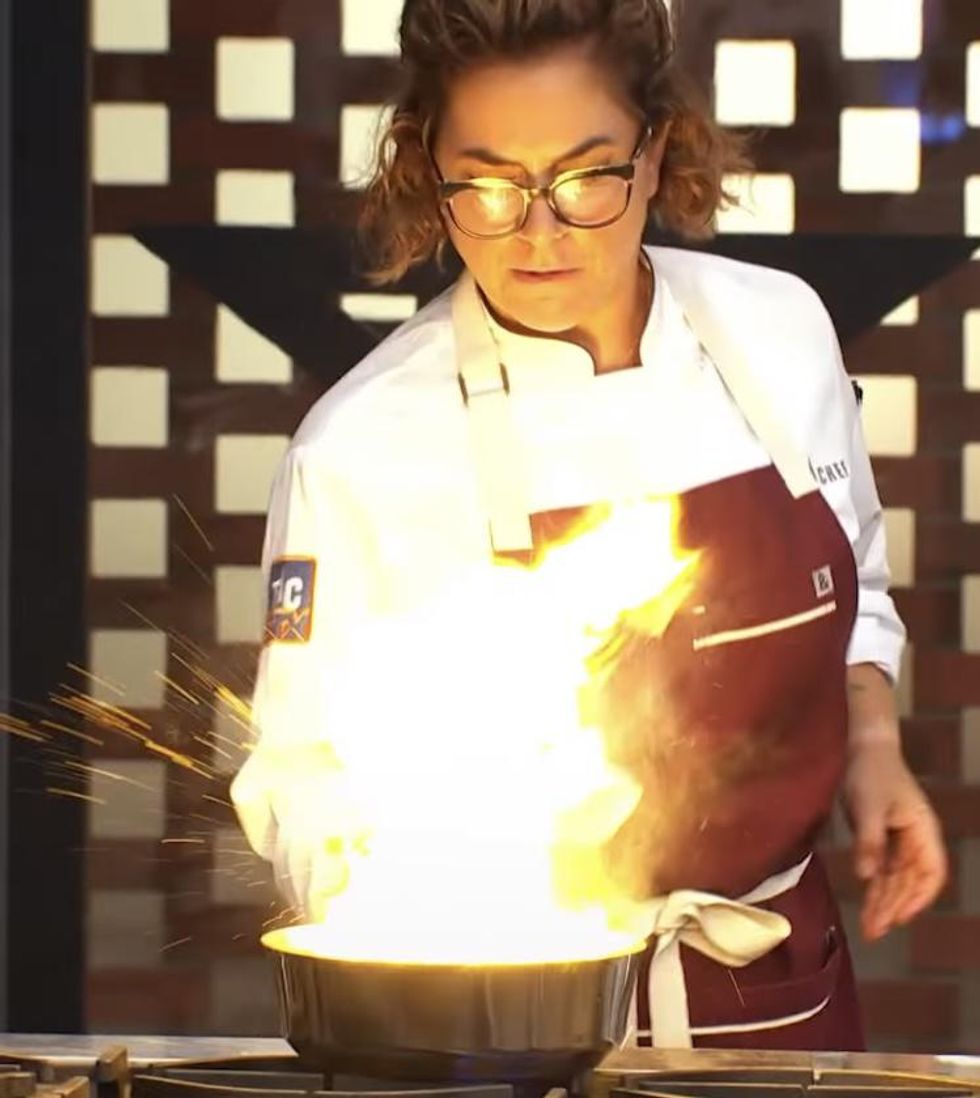 A contestant at work on 'Top Chef' in Houston (photo from @BravoTopChef on Instagram)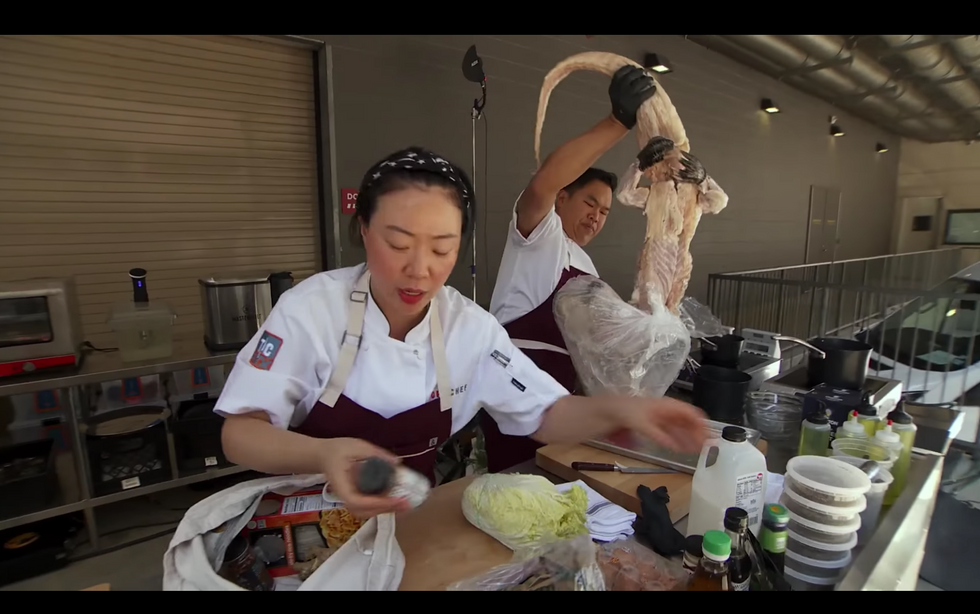 Contestants wrestling alligator on the new season of 'Top Chef,' beginning tonight on Bravo (photo from @TopChef on Facebook)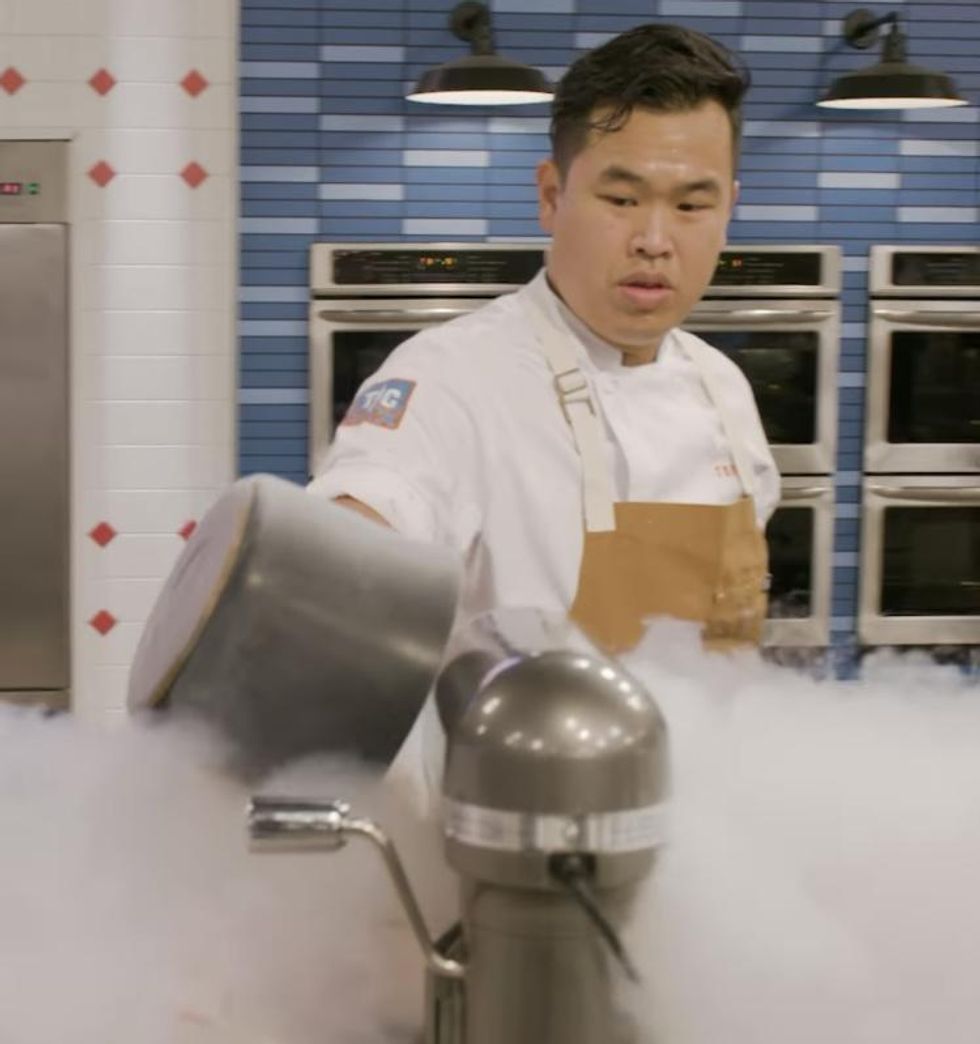 'Top Chef,' whose new season is set in Houston, gets steamy. (photo from @BravoTopChef on Instagram)
"Houston's culinary scene is vibrant, innovative and a direct reflection of its residents and the wonderful blend of culture and nationalities that make up our global tapestry," said Houston First Corporation CEO Michael Heckman, in a statement. "We are honored Top Chef has chosen Houston as the destination for this competition and excited to see how the series showcases the city throughout the season." Eagle-eyed locals can expect to see landmarks such as the Houston Museum of Natural Science, POST Houston and NASA.
Top Chef is an Emmy- and James Beard Award-winning culinary competition where talented chefs compete against one another in culinary challenges and are judged by a panel of esteemed experts. Now in its 19th season, host Padma Lakshmi, head judge Tom Colicchio, and judge Gail Simmons will crown the next Top Chef winner. Contestants have the chance to win $250,000 from San Pellegrino, a feature in Food & Wine Magazine, and an appearance at the Food & Wine Classic in Aspen.
People + Places