Yakitori Glory: In Praise of the Houston's New Uchiko Outpost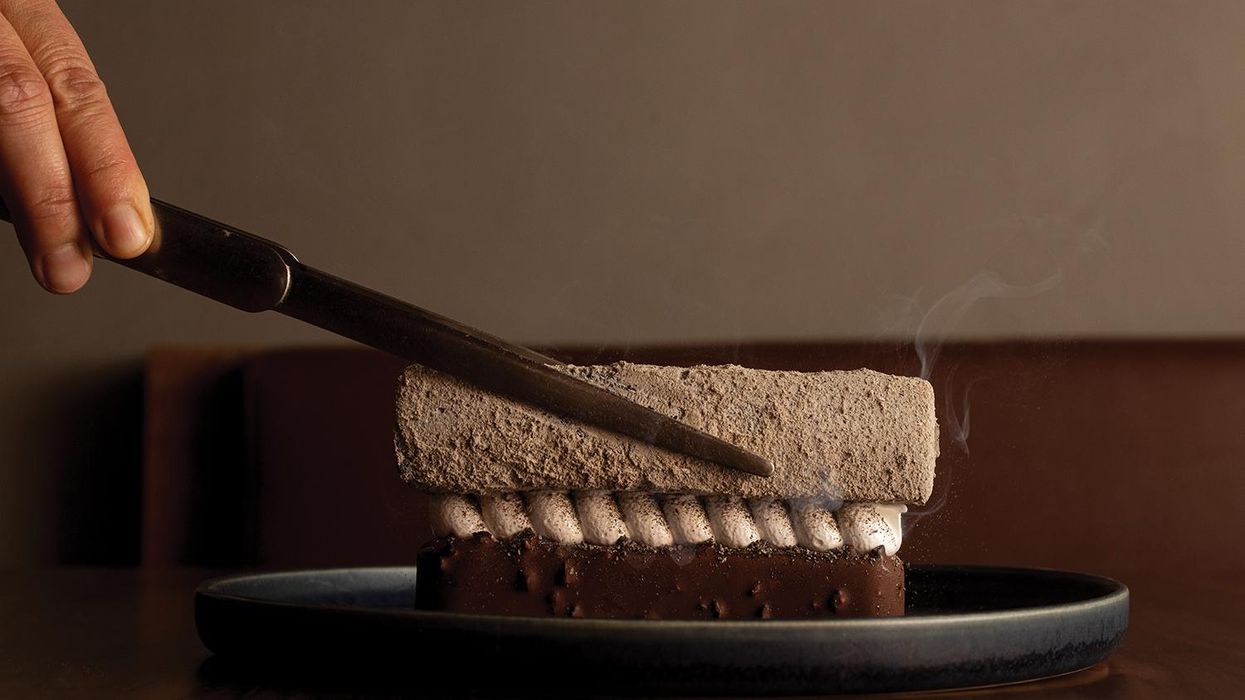 ONE CAN JUST about keep time according to the length of the line that rounds the corner of Westheimer and Grant in Montrose. The queue starts around 3:30pm; around 4pm revelers are shuffled into Uchi for happy hour. It's a Montrose tradition at this point. Across town, on another prominent street corner, Hai Hospitality has opened sister restaurant Uchiko, in the Zadoks' Post Oak Place.
---
The menu at Uchiko marries Tyson Cole's modern Japanese cuisine, a la Uchi, with the charred and smoked flavors one might find at Loro, another Hai Hospitality gem. To achieve superb texture and flavor, the kitchen is outfitted with a yakitori grill, commonly used to make Japanese street food. The grill cooks meat, vegetables and even fruit quickly over charcoal. "We've been experimenting a lot with charring and juicing vegetables," says chef de cuisine Shaun King, "and the use of smoke to strike a balance between bold and more delicate flavors."
The main dining room is windowless and filled with lots of wood and stone, yielding a warm and energetic space with am-I-still-in-Houston vibes. The chandeliers are a standout element: Dark blue fabric surrounds a pale yellow sphere of light that brings to mind the moon on a cloudy evening.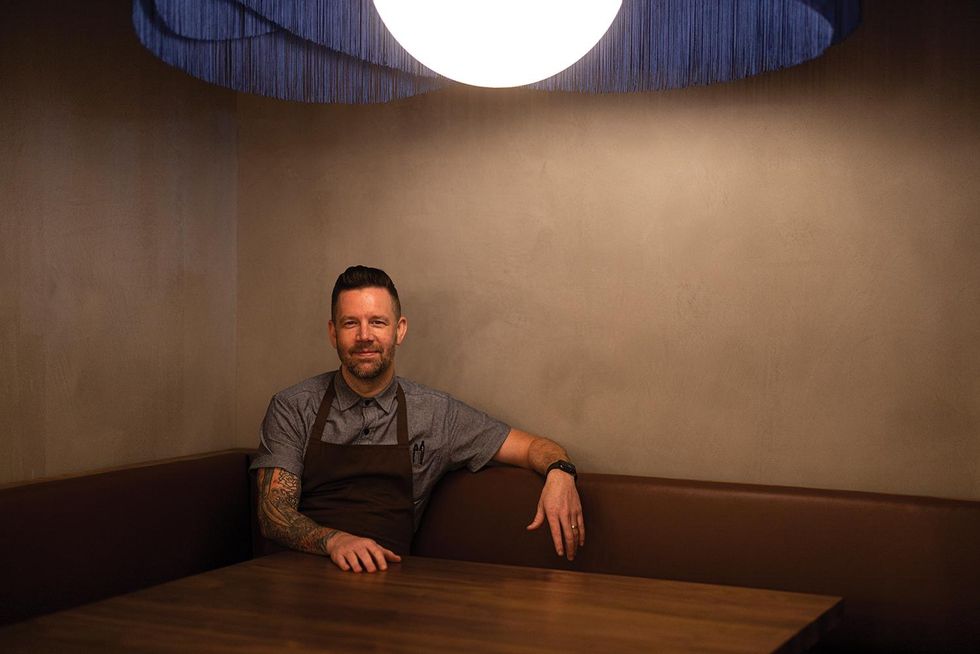 Chef de cuisine Shaun King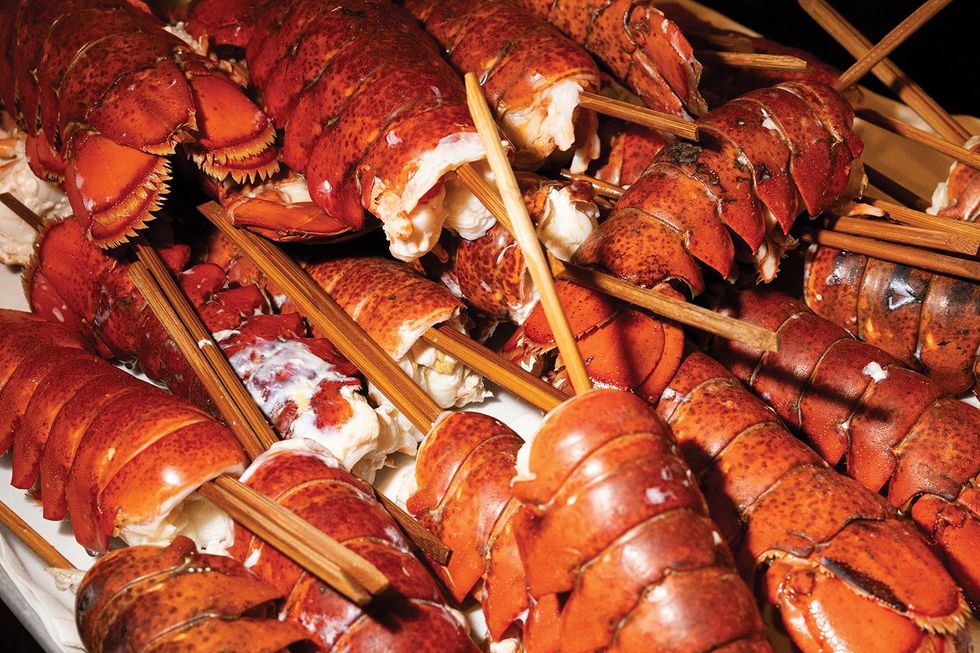 Lobster on bamboo skewers roasted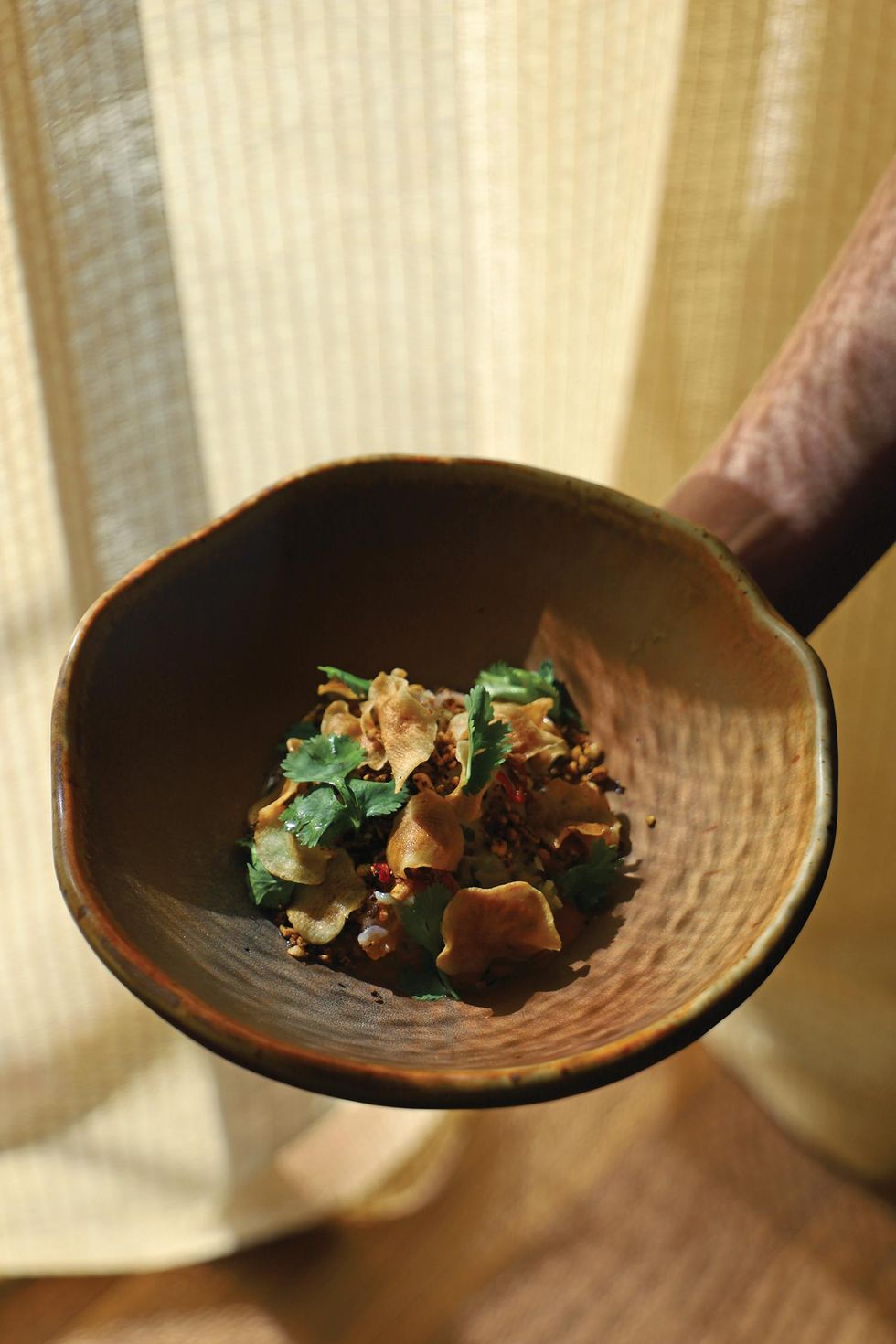 Koviche with lobster and fried sunchoke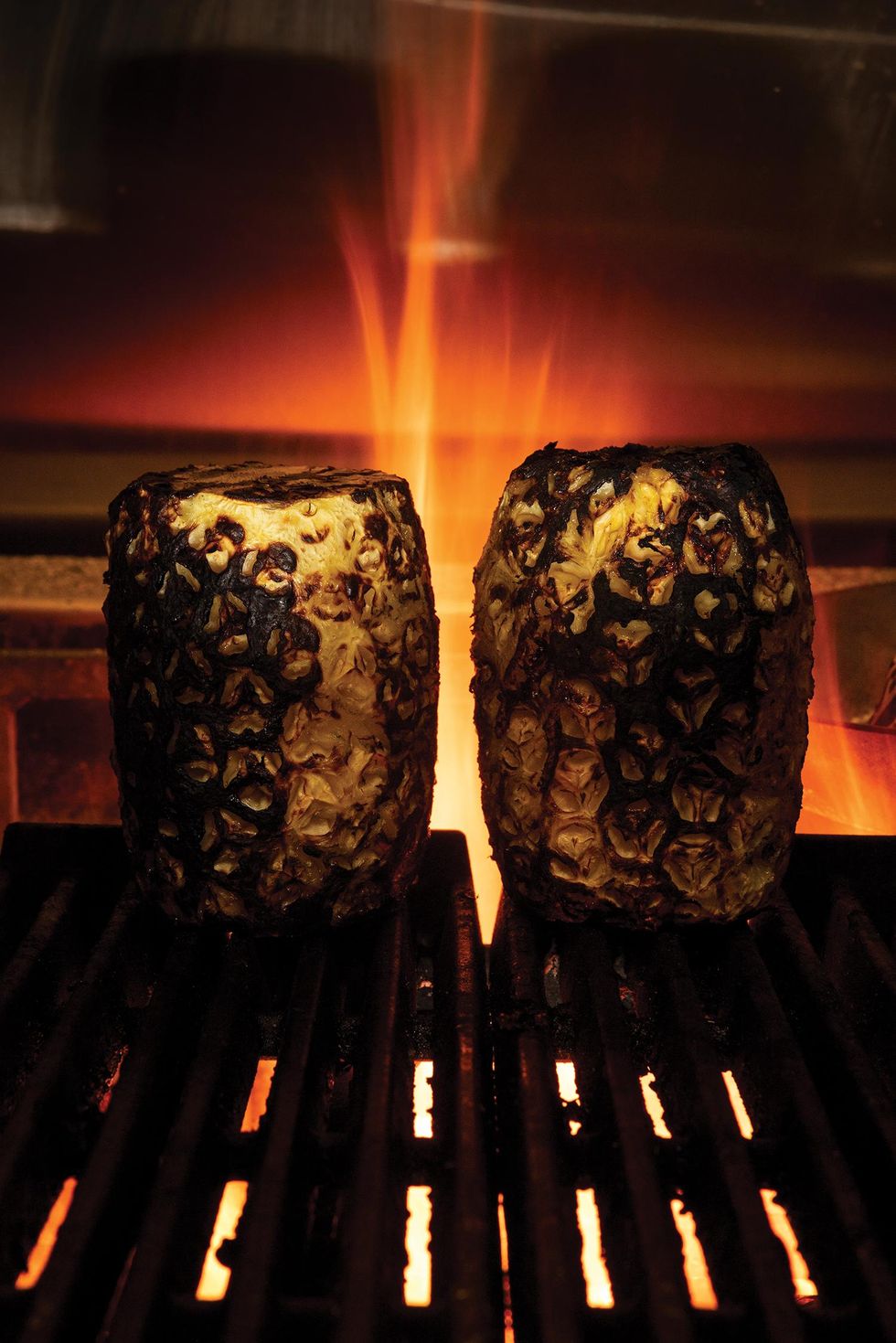 Charred pineapple on the 'yakitori' grill
Not unlike the one at Uchi, the menu here is broken down into daily specials, maki and nigiri, plus cool and hot tastings. Oysters from Alabama make an appearance as a special. The server explains that, while technically still a Gulf Coast oyster, these from Alabama aren't too briny, and are naturally just salty enough to complement the spinach and ponzu on top.
On the raw side of the menu, impressive cuts of fish like the medium-fatty bluefin chutora, which is flavorful and melts like a hunk of butter on the tongue, are meant to be savored. The full range of cuts are to be eaten fish side down, so the fish hits the tongue first.
A highlight of the cool tastings is koviche. It's a healthy portion of lobster topped with fried sunchokes, a Jerusalem artichoke which, when fried, tastes like a potato chip. As for the hot tastings, Cole and King bring the Texas influence to items like sakura pork belly with burnt honey chili, and Texas Wagyu, seared four times and served with greens and french fries — because why not?
The charring is brought tableside for dessert: A log of dark chocolate is topped with marshmallow and singed with a binochotan, or hardwood charcoal, for upscale campfire perfection.
For all the Montrose patrons, Uchi will soon open a 12-seat omakase tasting room next-door at 904 Westheimer Rd. And Uchiko offers half-off bubbles daily at 4pm. That like-clockwork line might start to be a daily occurrence on Post Oak, too.
Food