Simone Biles Cheers on Football-Star-Turned-Male-Model Boyfriend at Festaris' Fash Bash
Daniel Ortiz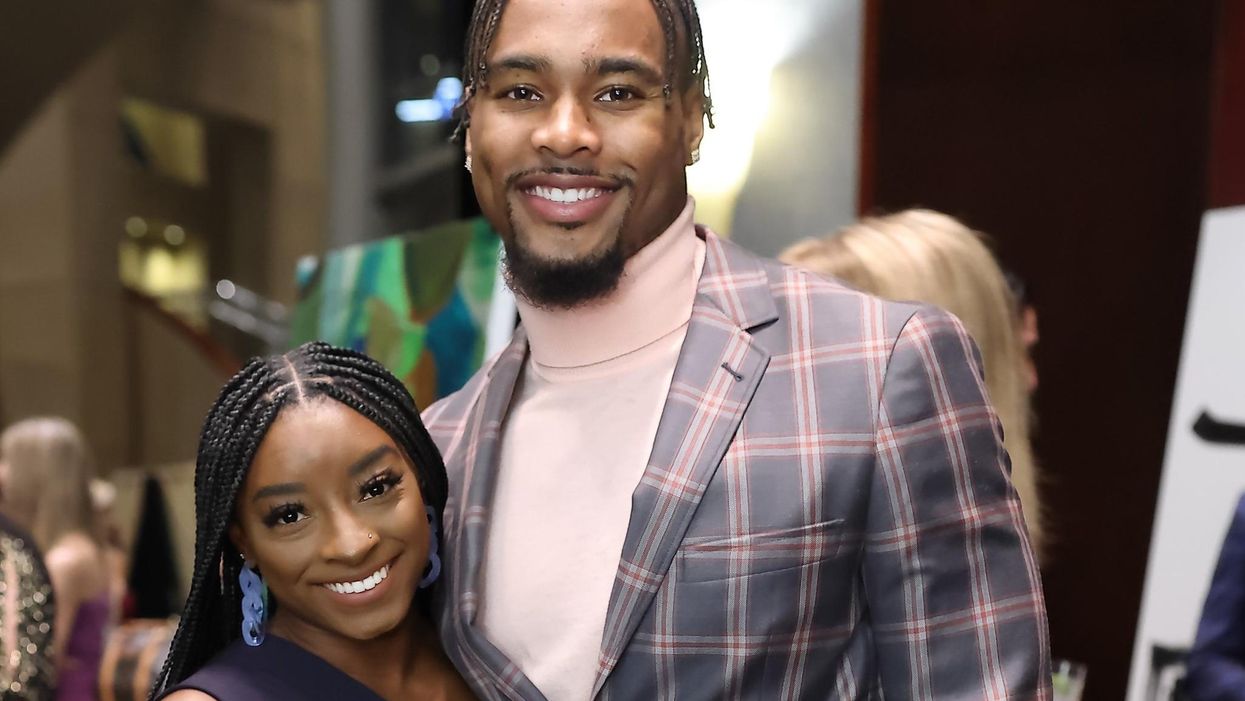 SIMONE BILES TURNED up at one of the city's most raucous fall events, to cheer on BF Jonathan Owens, formerly of the Houston Texans, in a men's fashion show.
---
For many of the city's most party-hearty philanthropists and socialites, clothiers Debbie and Rudy Festari's annual Una Notte in Italia "celebrity" men's fashion show to-do is as much a part of the autumn as al fresco dinners, droptop drives and cheering on the Astros in the playoffs.
This year's affair, staged at the Royal Sonesta Hotel and touting a guest list of more than 500, sold out eight weeks before invitations went to print, said Debbie, honorary chair of this year's event, who also noted that the popular bash raised a record of nearly $450,000 for Children at Risk's efforts to fight child trafficking.
Co-chairs for the successful evening were Melissa Holman Juneau and Jennifer Pinkerton. Handsome media personality Johnny Bravo was emcee, and he doubled as auctioneer for the live auction.
Per the ritual, a slew of notable men took to the runway in Festari for Men duds for the night's main event — to the inevitable hoots and hollers of the boisterous crowd, sauced up on Italian wine and satiated by an Italian-inspired meal. Many athletes were among those strutting their stuff, like Olympic great Carl Lewis, Dynamo stars Zarek Valentin and Tim Parker, Sabercats rugby player Ken Nasoqeqe and ex Texans safety Owens. Other fashion-forward dudes included Chad Pinkerton, Moez Mangalji, Matthew Brams, Stephen Chen, Bob Sanborn, Brandon Dewan, Adrian Duenas, Jonathan Zadok, Clayton Katz, Hugo Guerrero, Mark Theissen and Al Lindseth.
Sponsors for the fete included Rolls Royce Motor Cars North Houston and Veneno Tequila. In addition to Biles, boldface names in attendance included Gary Petersen, Hallie Vanderhider, Melissa and Michael Mithoff, and Astros Hall of Famer Jeff Bagwell.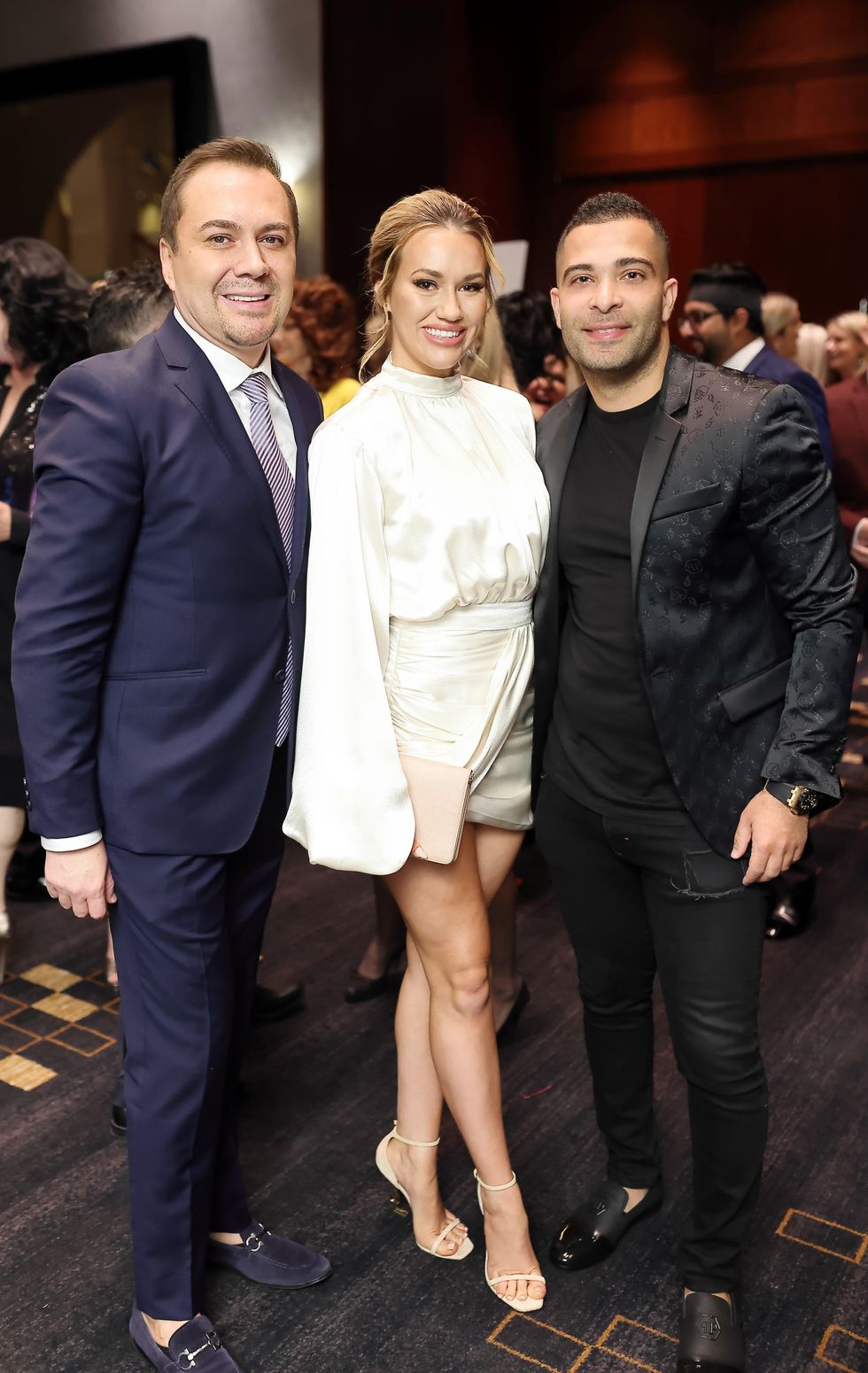 Adrian Duenas, Desiree Jacobs, and Axel Sadek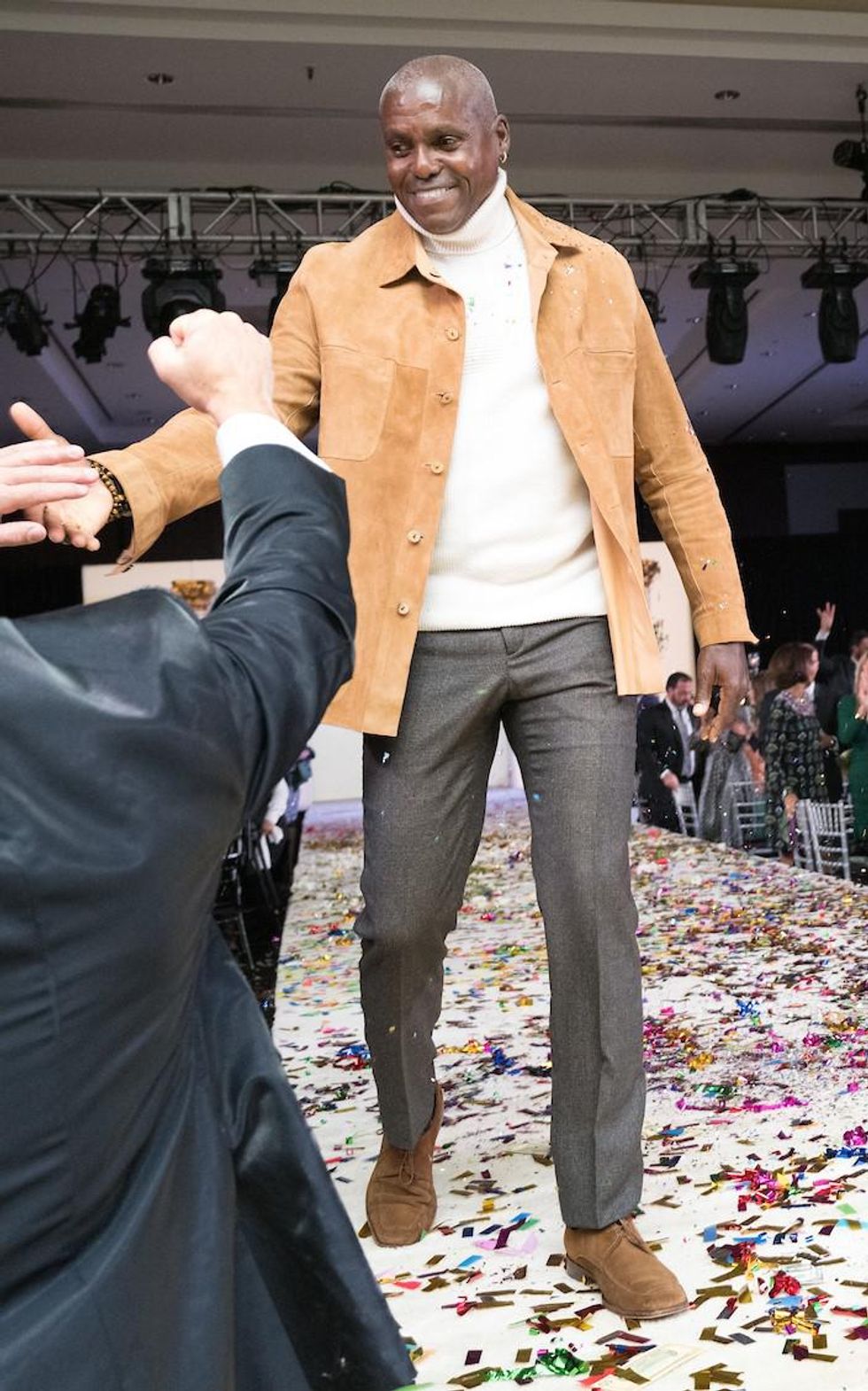 Carl Lewis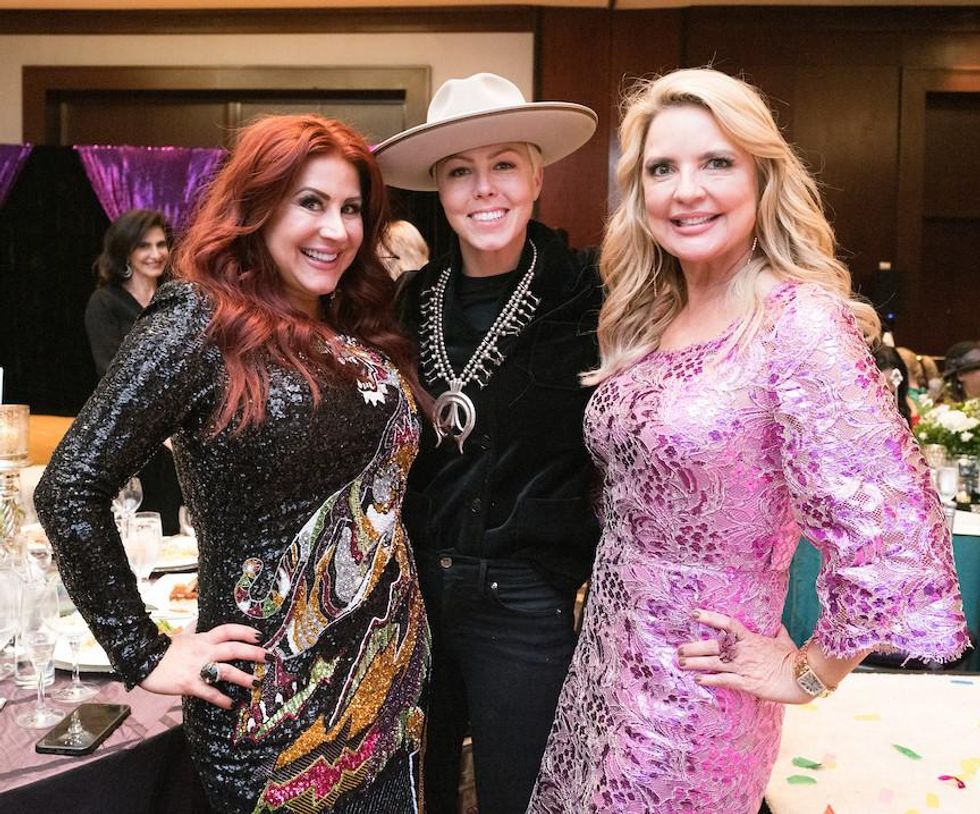 Mellisa Holman Juneau, Lara Goodson and Jennifer Pinkerton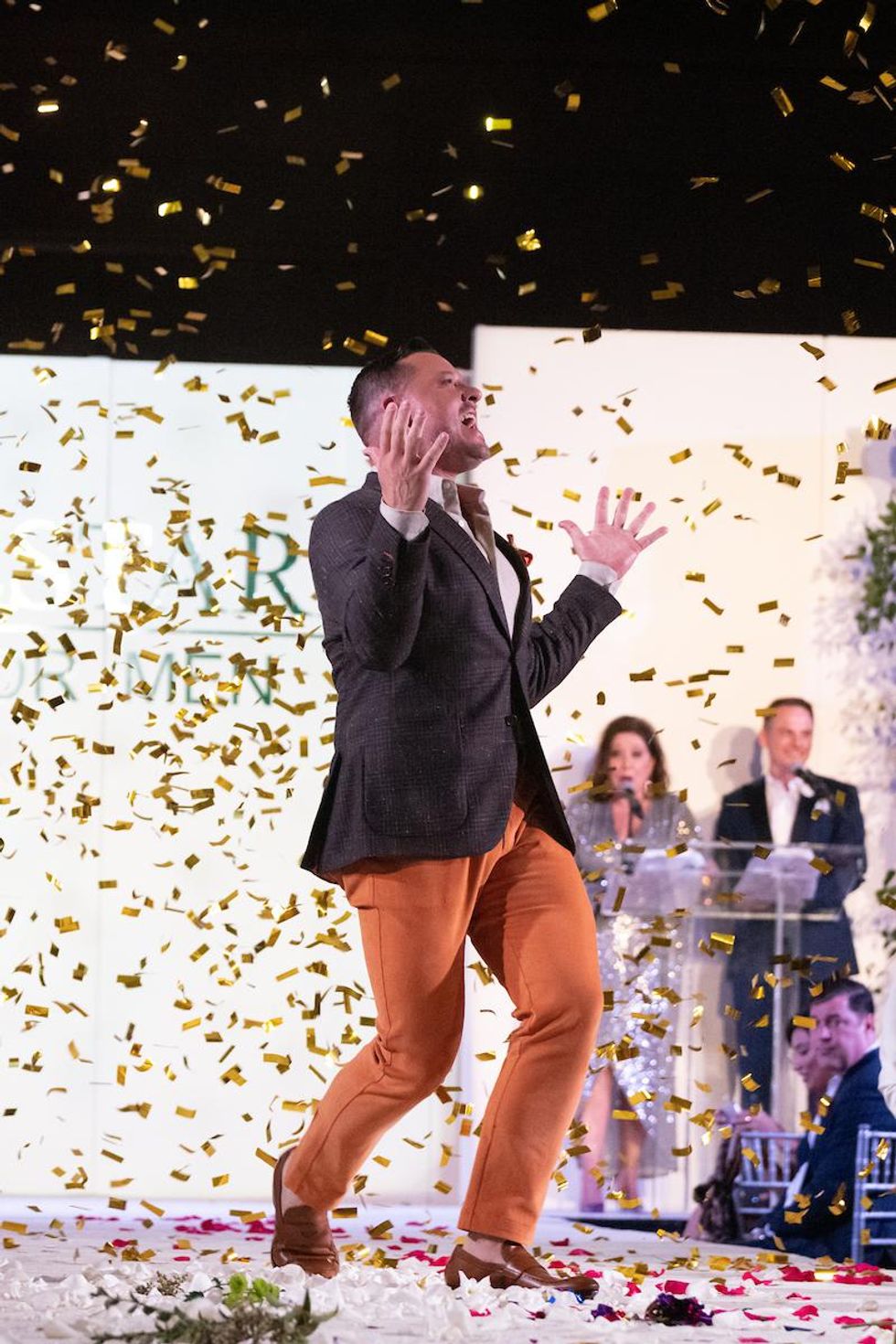 Clayton Katz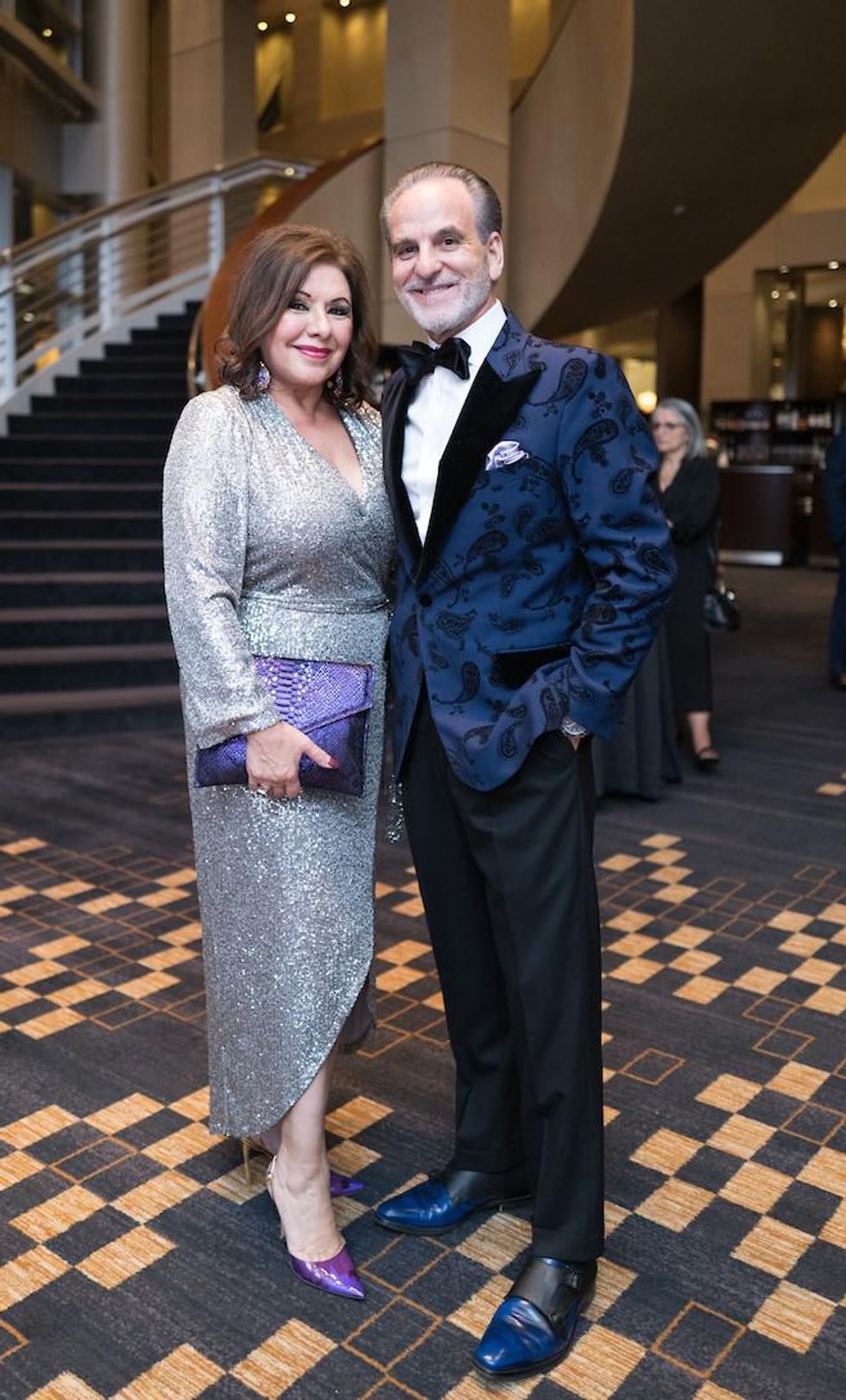 Debbie and Rudy Festari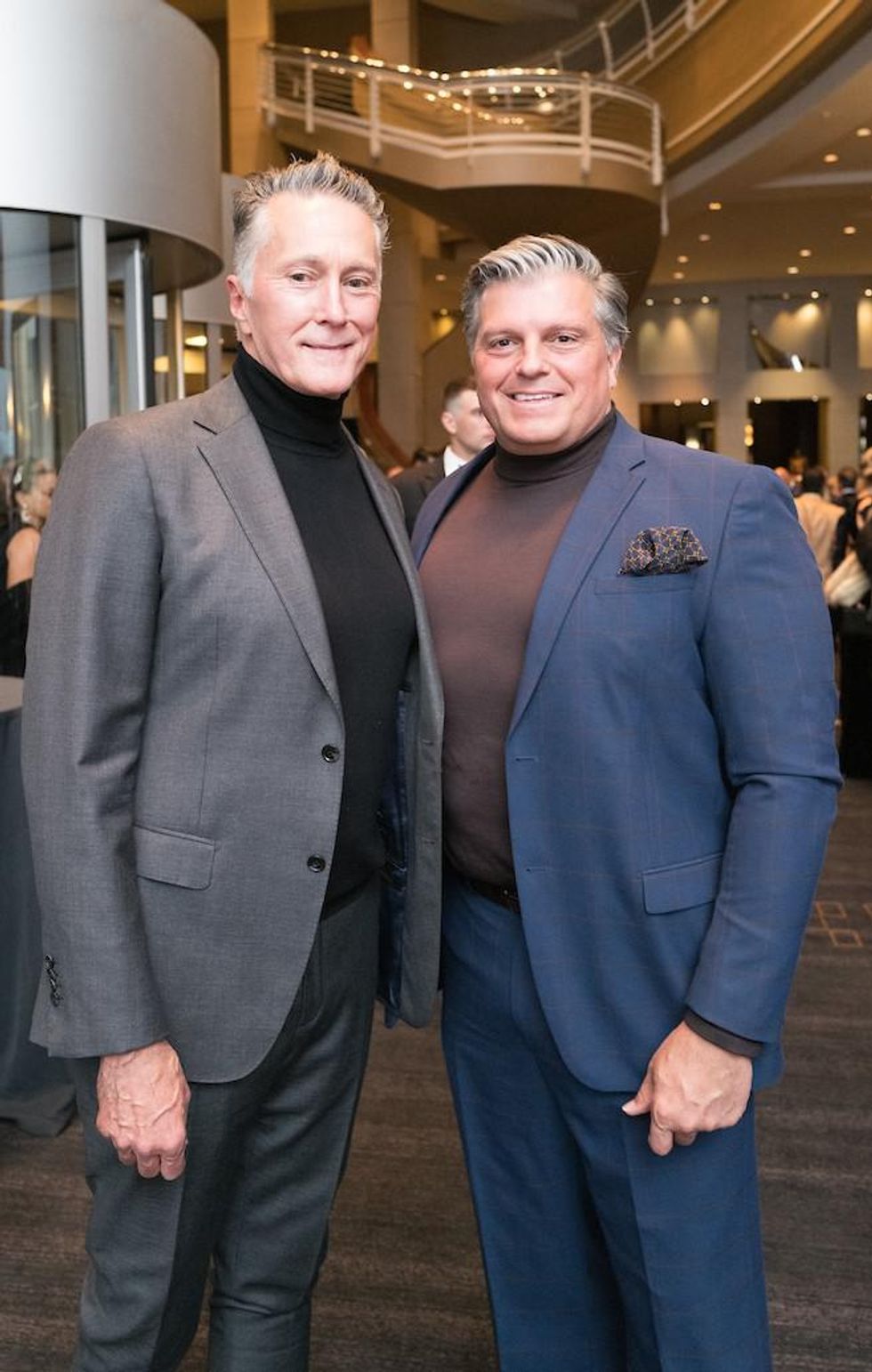 Greg Fourticq and John Cone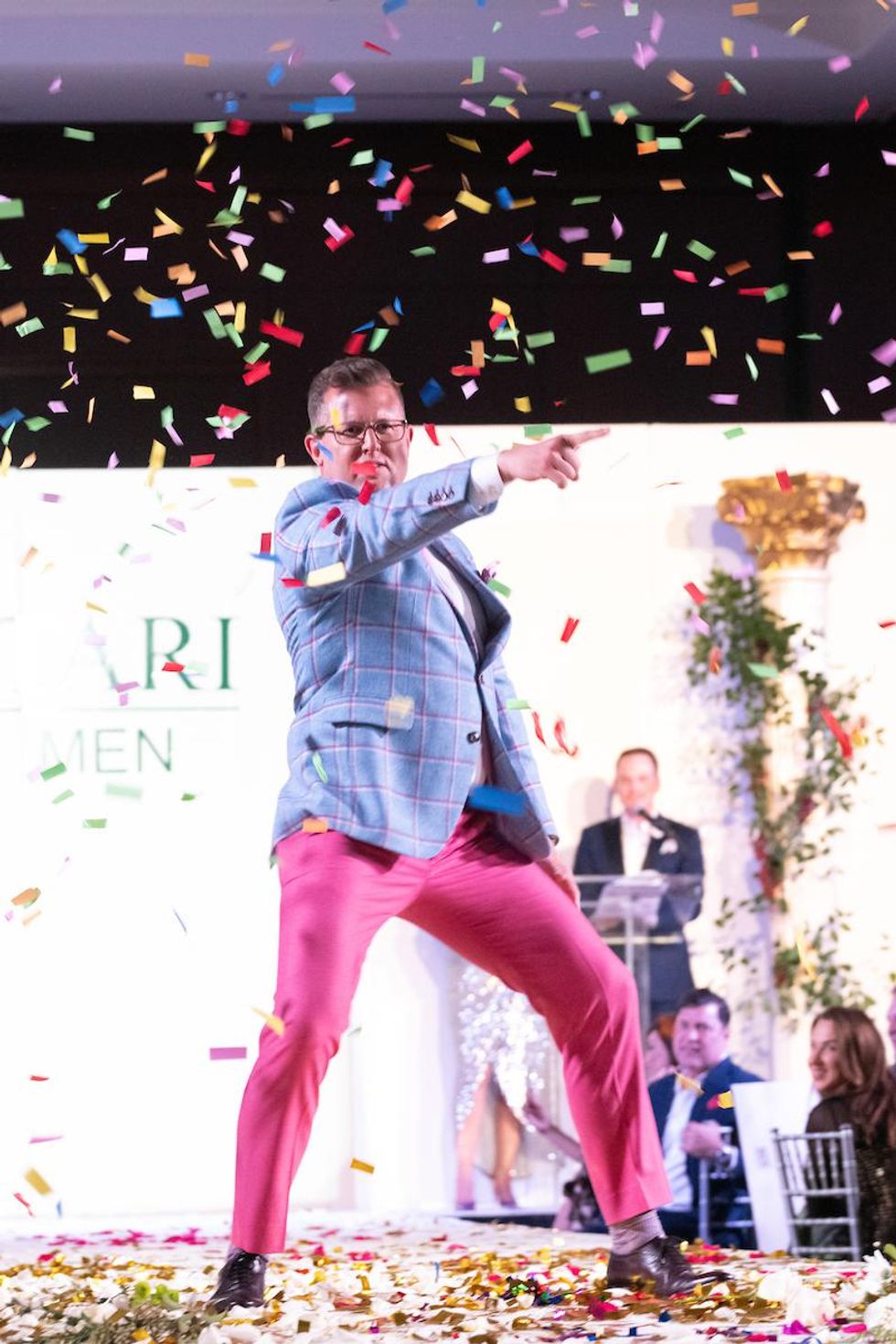 Mark Thiessen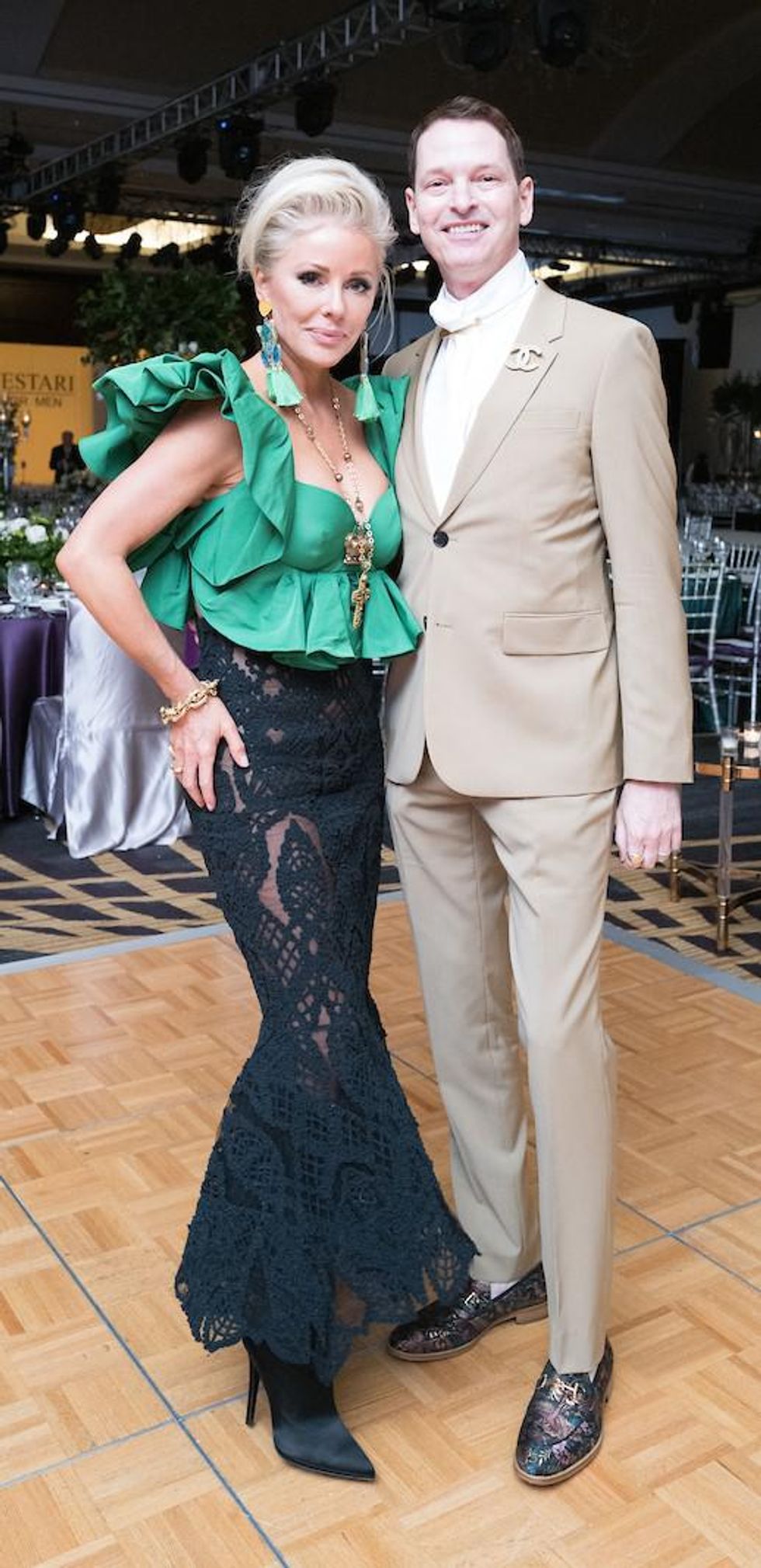 Joyce Echols and Brian McCulloch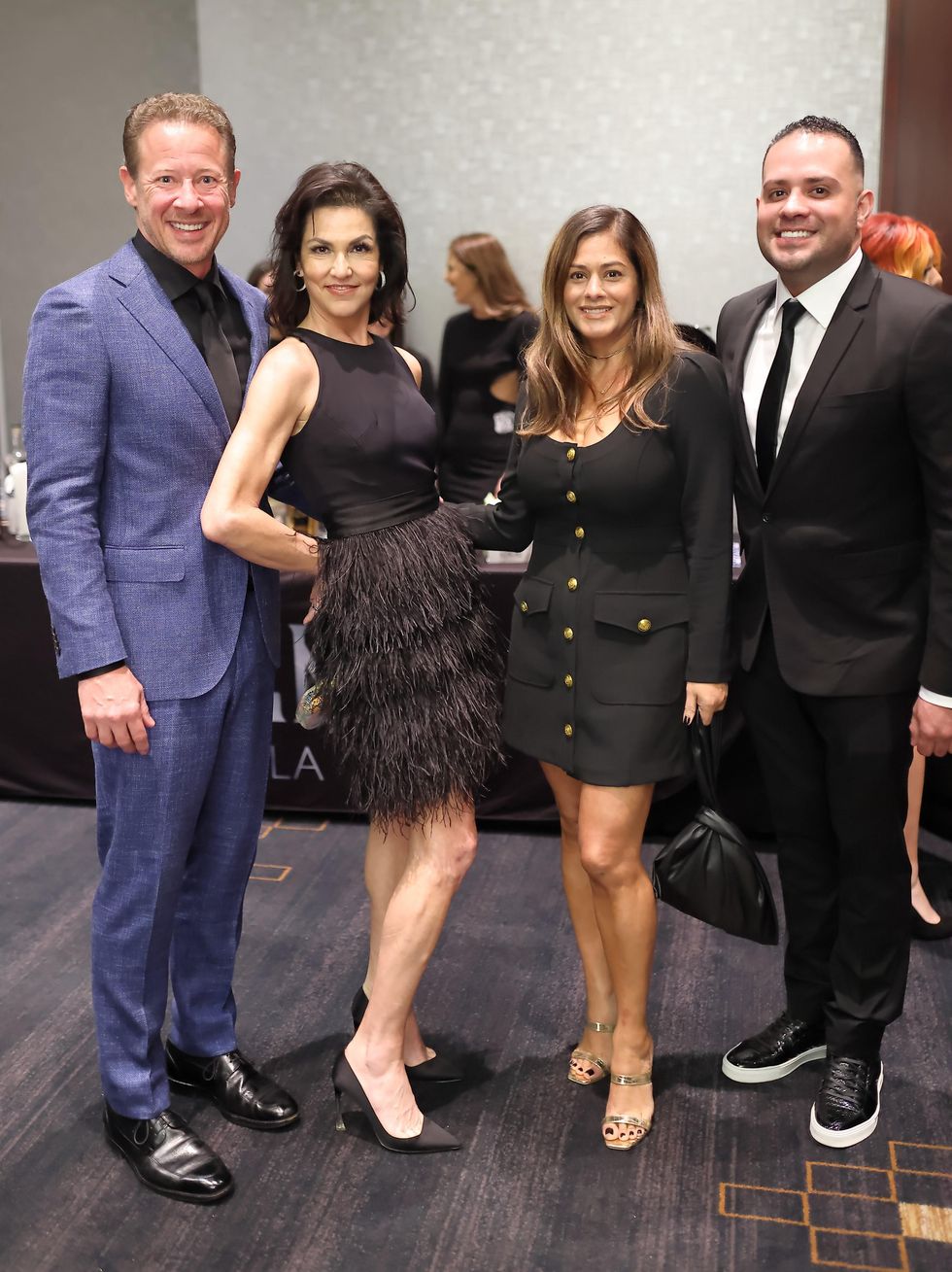 Todd Phillips, Jessica Rossman, Katherine Ross and Robert Gamch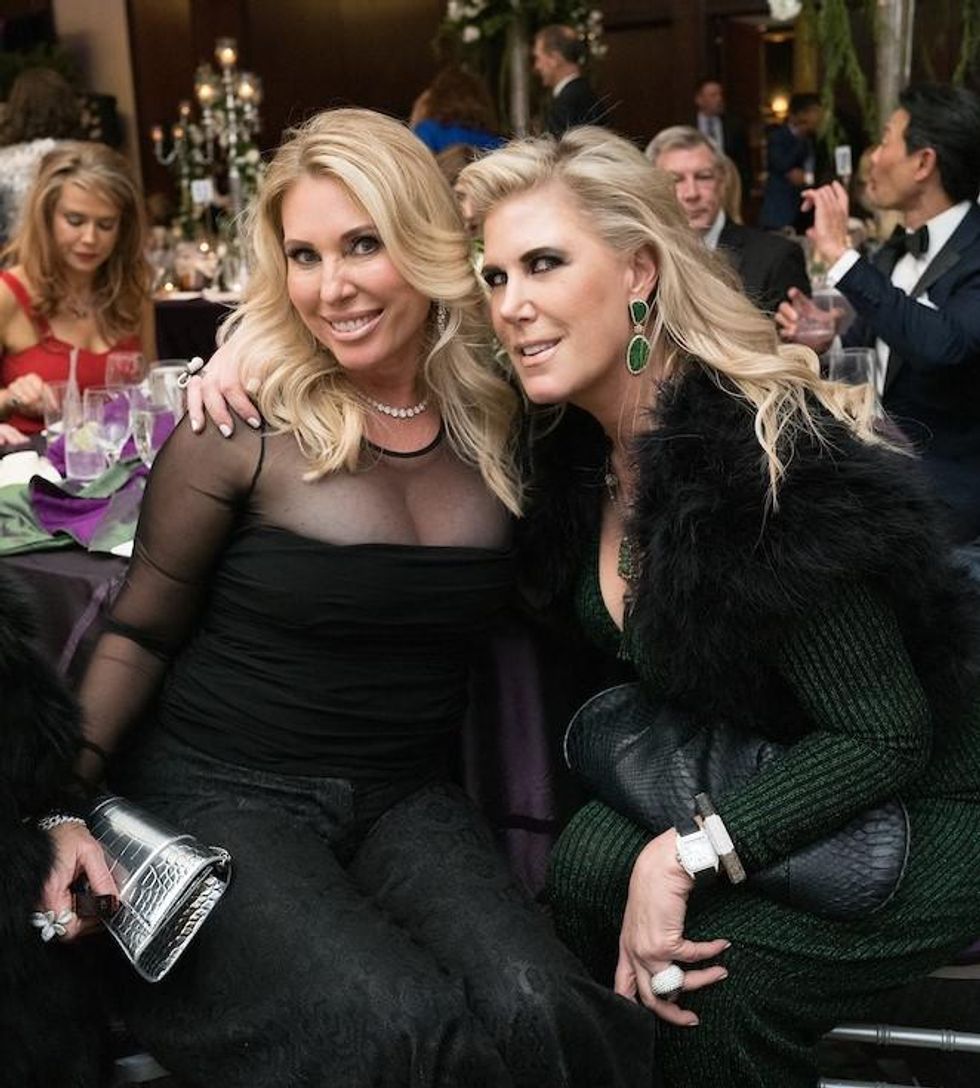 Tiffany Wong and Courtney Hopson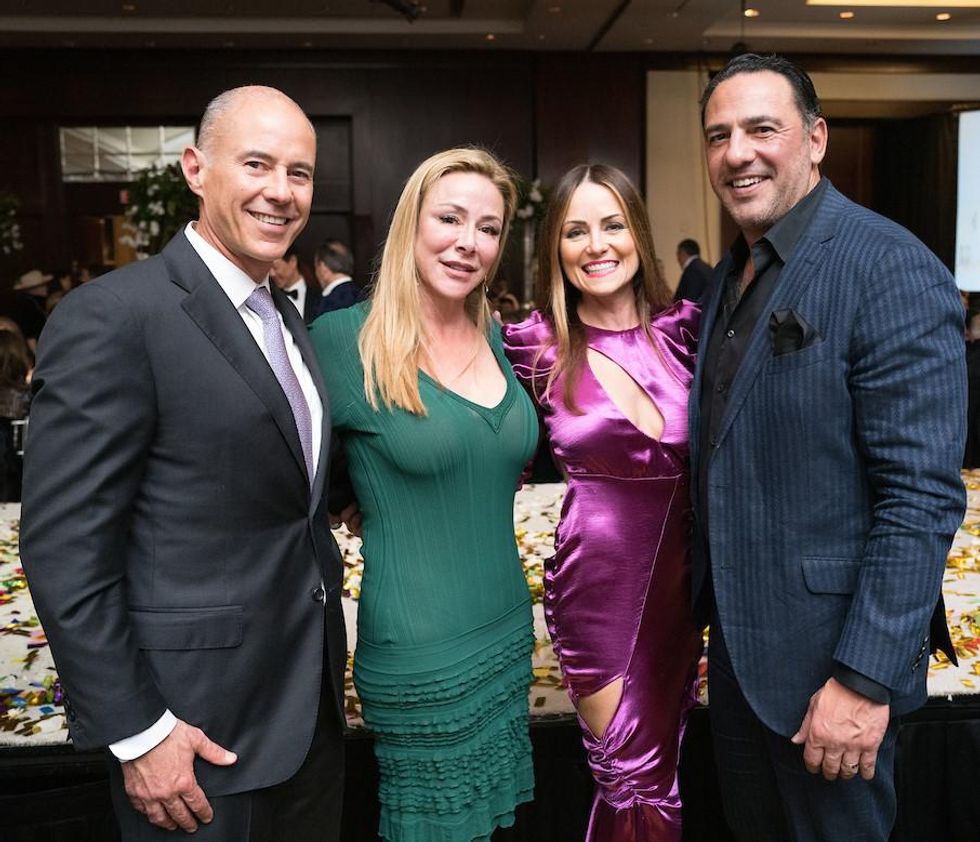 Roberto and Claudia Contreras with Lucinda and Javier Loya
From Your Site Articles
Related Articles Around the Web
Parties