Beauty-Industry Vet Opens New Custom-Skincare Shop
Jhane Hoang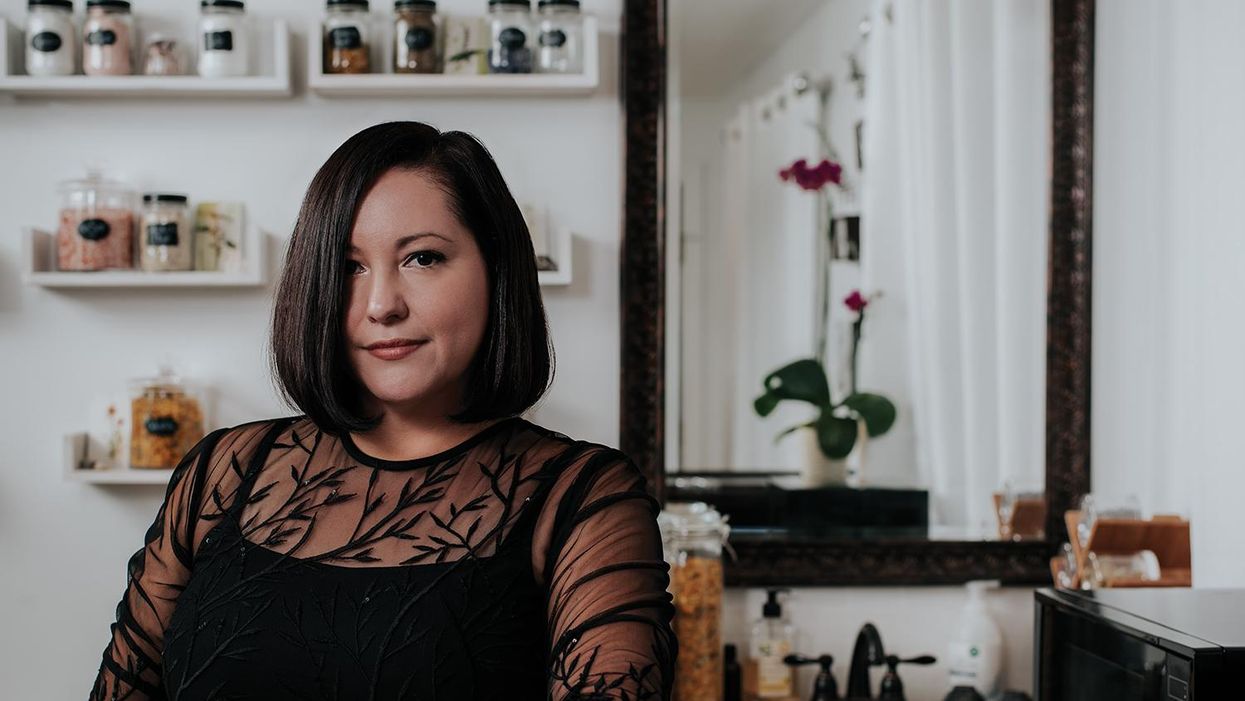 WAY BEFORE GIANTS like SkinCeuticals and BareMinerals started custom-mixing serums and foundations, and the phrase "personalized skincare regimen" gained traction, Stevie McCord, founder of the new Urban Alchemy Lab in Rice Military — formerly Heights Skincare on Heights Boulevard — was already custom-blending serums for her clientele in the Heights. "It's been interesting to see it become so popular nowadays," McCord says. "I've done them long before a lot of different companies out there started making them."
McCord is a licensed esthetician and CIDESCO diploma recipient with 23 years of experience. She has worked in education with brands like Biokosmetik of Texas and has consulted and worked for local spa standouts like the St. Regis and Adara Medical Spa, before stepping out on her own five years ago. She's an herbalist, an aromatherapist and an ayurveda practitioner who's loyally sought-after for her holistic approach to beauty — from facials and peels to lymphatic massages and her famous ayurvedic Shirodhara healing technique, which involves pouring warm oil into the client's forehead, followed by a scalp, body and head massage. "Skincare is my jam, but I incorporate a more holistic approach," she says. "I do a lot of lymphatic drainage, talk to my clients about their lifestyle, their diet, and might also refer them to an acupuncturist and nutritionist. At the end of the day, it all starts in your gut."
---
What has set McCord apart is not only that she loves to create custom beauty potions and foundations for her clients, but that she's one of the few estheticians in Houston that also uses her own skincare line, Lunar Rituals. Once the pandemic put a halt to her Heights Skincare biz, instead of twiddling her thumbs, McCord rebranded her practice — and products — to Urban Alchemy Lab, and moved to a new spot on Westcott in Rice Military. She opened her doors in October.
"I really wanted to create a space where people could come in — since they couldn't get facials — and have an experience," says McCord, who knows that many Houstonians are still wary of up-close-and-personal treatments. "We make custom-made serums, body lotions, shower gels, bath soaks, bath scrubs, yoni steams, and foundation infused with skincare. No one in Texas does this."
She particularly enjoys chatting with clients about the benefits of mineral-based makeup, and blending the perfect shade of foundation. Alchemist Mixing Bar appointments range from $25 to $65 depending on the products used and services selected, and last about 30 minutes. Customers can book a timeslot for themselves online, or book a little party for up to 10 people by emailing info@urbanalchemylab.com.
"A lot of organic skincare lines smell good and feel good, but don't really offer a lot of results. I like to blend botanically based ingredients with science," she says. "I still use peptides, retinols and ingredients of that nature, but I also have many products that are botanical with certified organic ingredients. I just blend it all together."
People + Places