In New 'Cool 100,' Mag Counts Down Houston's Top Movers, Shakers and Makers. Did You Make the List?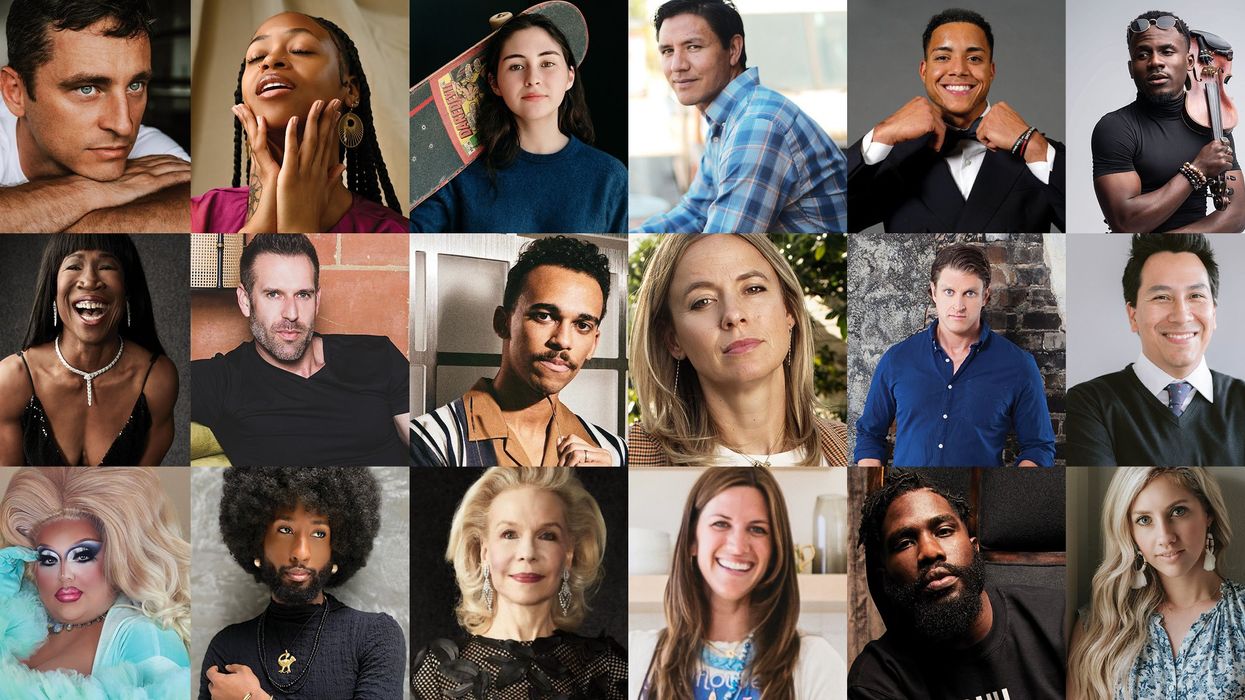 THE MEANING OF "cool" evolves. In the '50s you might have thought greasers were cool, with their leather jackets à la Danny Zuko. In the '70s, a long-haired activist or a Studio 54 reveler in Halston. In the '80s, a Wall Street master of the universe?
---
Deciding who and what is cool is not only a moving target but also entirely subjective. And you might say attempting to "rank" the coolest people in Houston is a fool's errand, one that will leave us immediately open to criticism. "You think she is cooler than him? You included this person?! You left off that one!?"
To that, we say: You're right, it's crazy. Also: Lighten up. These aren't the Nobel Prizes. This is a lark, a fun way to fill some magazine pages. But, then again, it's not not important. The Cool 100 — graciously sponsored by Four Seasons Hotel Houston, the Post Oak Collection and Insólito Tequila — is our way of commenting on Houstonians drawing our attention right now.
We're interested in highbrow, and low. We like fun and sexy, and cerebral and poised. We like people who have made it to the top, and those striving to get there. We like the rich and famous, and those doing their thing quietly their own way, outside the limelight.
We have a bias, we admit, for young, beautiful and artistic. We're not necessarily honoring the legends of Houston or the most generous philanthropists, and we're not ranking the saints. (That's another list.) However, we are impressed by maturity — and accomplishment in all fields. And kindness is always cool.
Also, to be on the CityBook list, you must live and work primarily in Houston. Sorry, Beyoncé.
Those named to the inaugural Cool 100 stood apart for their aesthetic and impact, their attitude and intrigue. We love what they've been doing lately, and we're genuinely curious about what they'll do next.
To borrow from The New York Times, which presented a similar list recently: We welcome dissent. But we are, without a doubt, correct.
1. Jordan Santana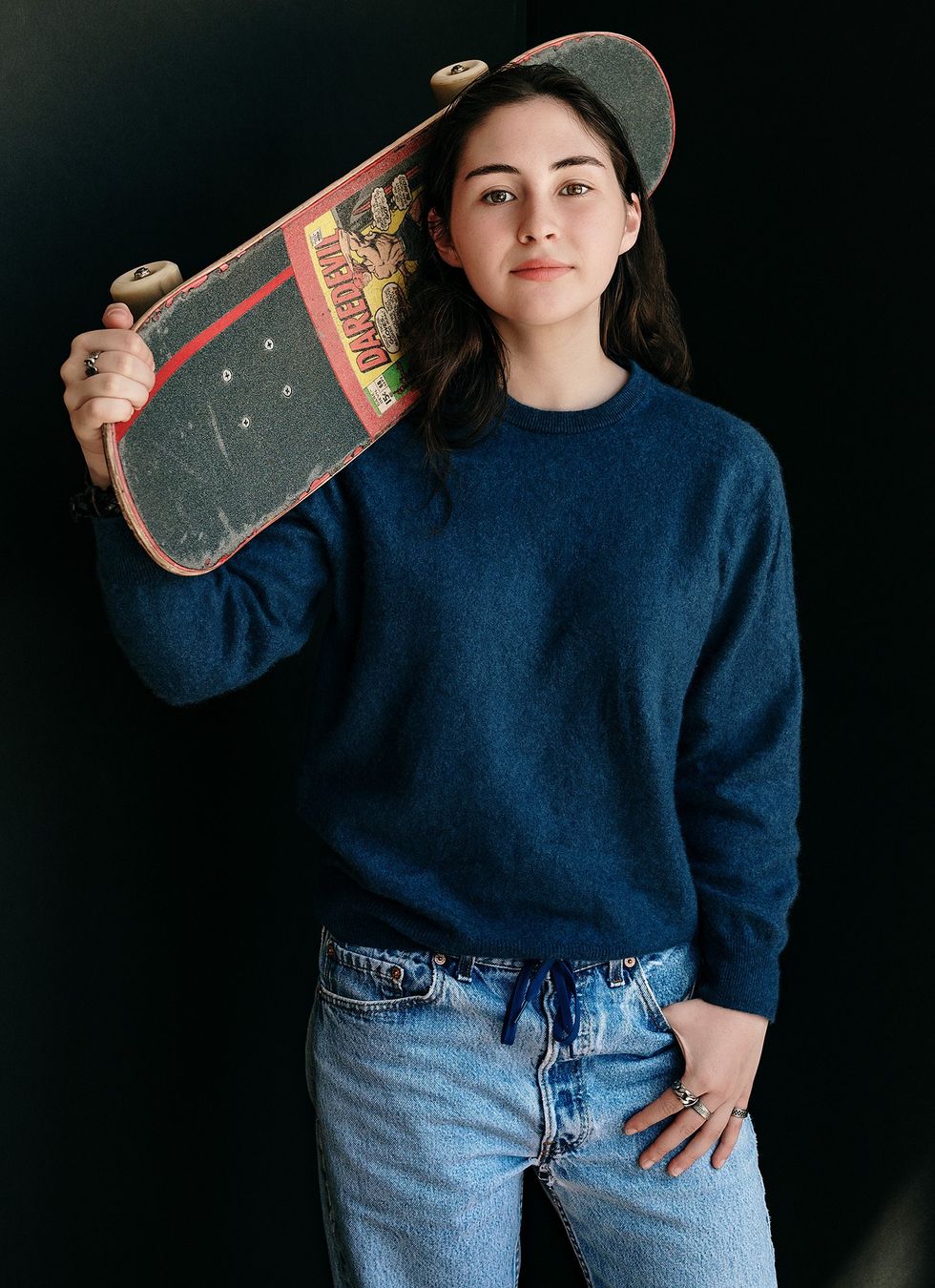 Photo by Jhane Hoang
Skateboarding sensation Santana was the talk of the whole country when the sport was set to make its Olympic debut. While she narrowly missed a spot on the Tokyo team, the 20-year-old, who trains at North Houston Skate Park, has her sights set on Paris 2024: At press time, she's in Argentina for the Olympic qualifiers.
2. Jeremy Peña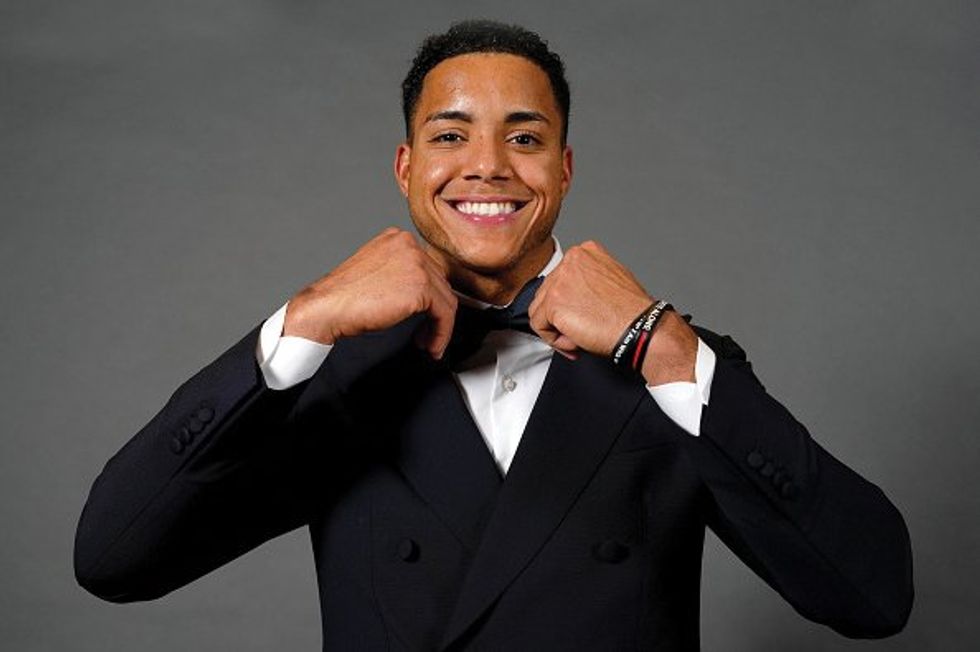 Photo by by Mary De Cicco
At 25, the Dominican-American was the youngest position player to ever be named World Series MVP in '22. But the main reason the cute shortstop, who has eight homers this season, is so cool? Heart hands for Mom!
3. Don Toliver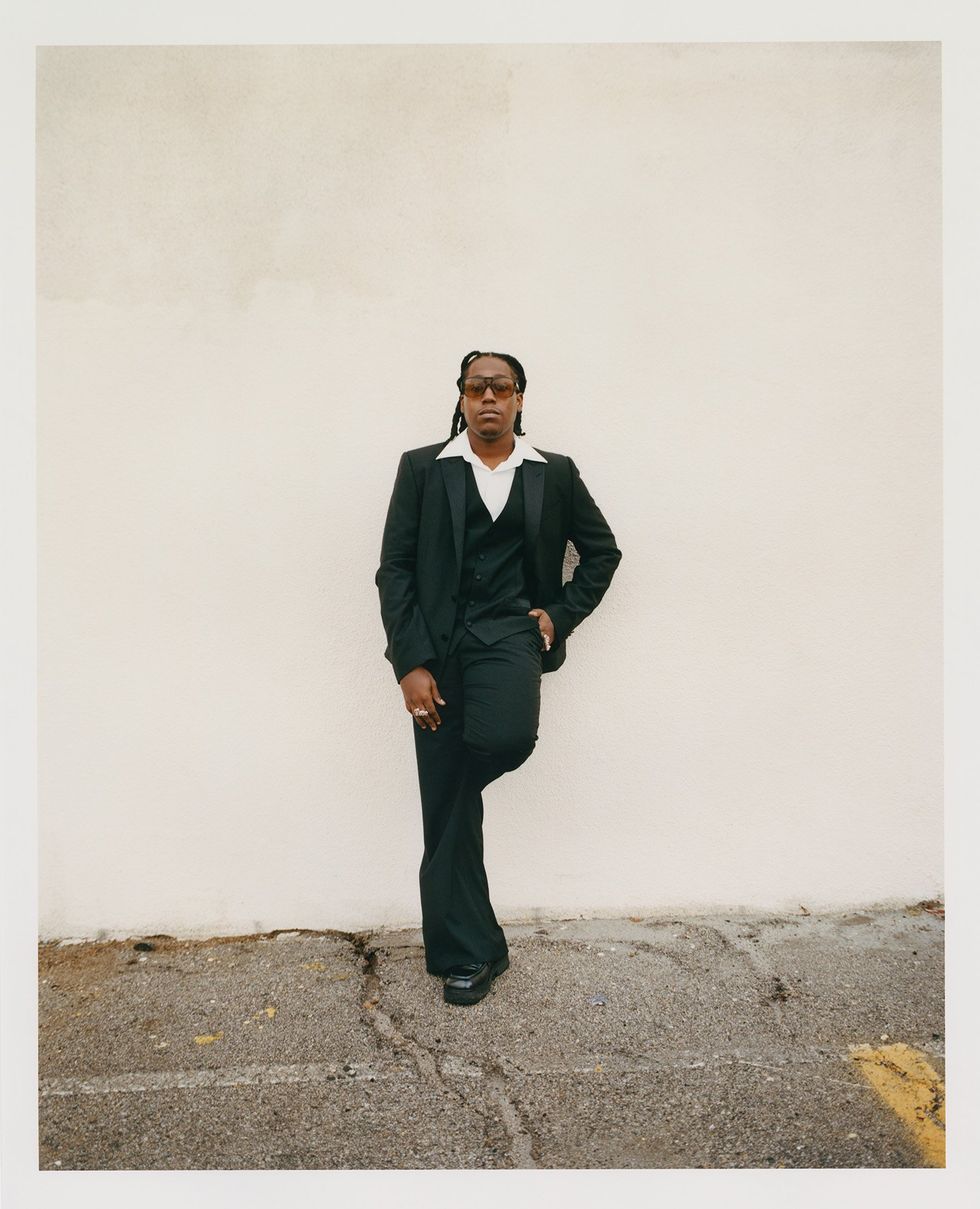 Photo by Gunner Stahl
Née Caleb Zackery Toliver, he's the next international face of Houston-born hip-hop. The 28-year-old rapper blends sounds of R&B, trap and classical music, and has churned out four studio albums in five years, including 2023's Love Sick, which he's touring this summer.
4. Simone Biles
The most decorated American gymnast in history, Biles celebrated a different milestone just weeks ago, marrying former Texans player Jonathan Owens in Cabo in May. They're building a home not far from their current one near Spring — but a move to Green Bay might be in order, per Owens' recent trade.
5. Megan Thee Stallion
Three-time Grammy winner Megan Pete, a.k.a. Megan Thee Stallion, may split time between L.A. and her native H-Town these days, but with enthusiastic appearances like 'Stros games and March Madness, there's no mistaking where she calls home.
6. Lynn Wyatt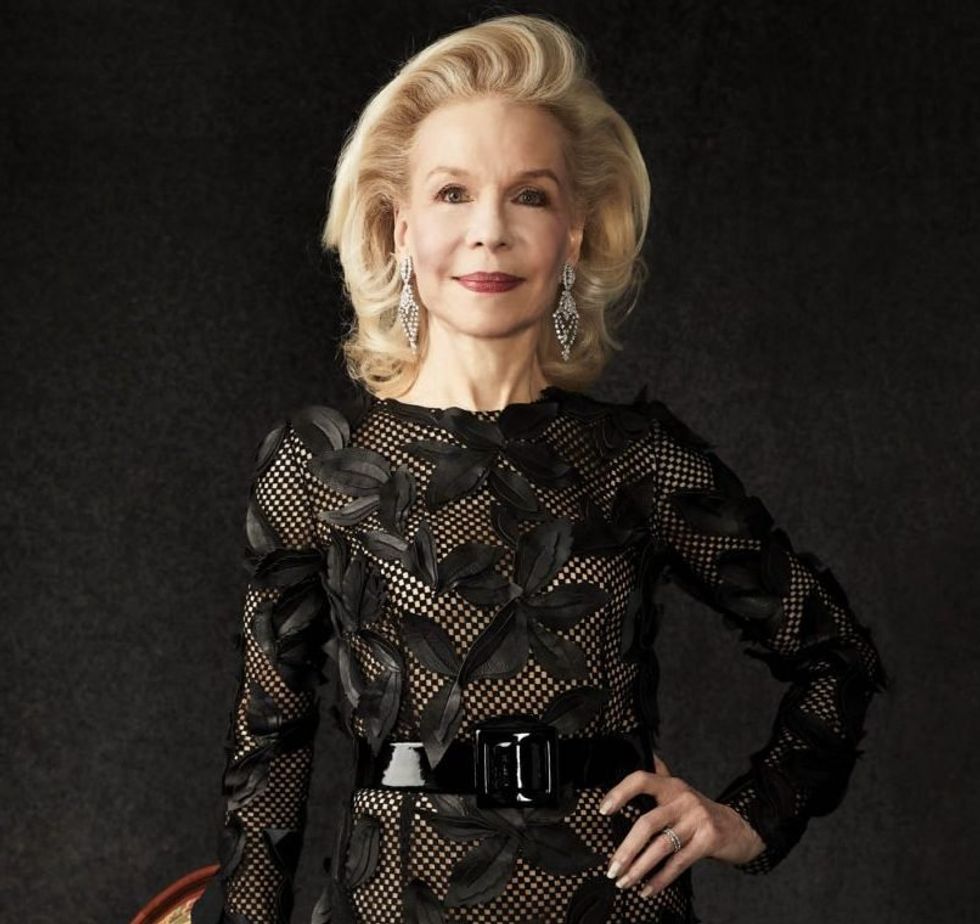 Photo by Steven Visneau
Think people can't be described as "cool" past a certain age? Well Wyatt, at 87, embodies the word. Once a Warhol muse, she is the mother of all fashionistas and undisputed queen of Houston society. Wonder if BFF Elton John will turn up at the upcoming grand opening of the Downtown park named for her.
7. Lisa Falkenberg
The first in her family to attend college, Falkenberg graduated UT with a journalism degree in 2000. In May, the mom of three and Houston Chronicle VP/editor of opinion claimed her third Pulitzer Prize.
8. Mohammed Amer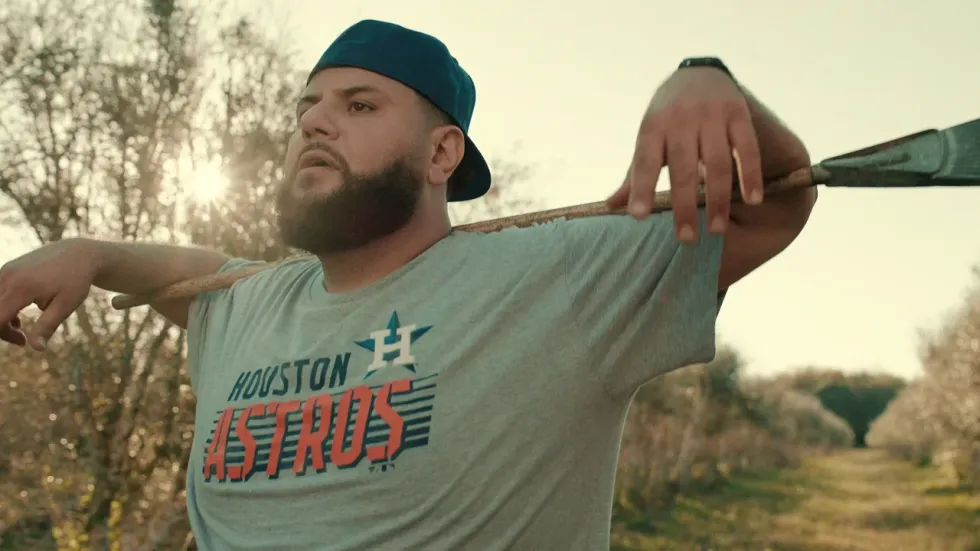 Photo courtesy of Netflix
An observational comedian known around town — and now to Netflix fans everywhere — as Mo, Palestinian-American Amer has been name-checked in countdowns by Rolling Stone and Vanity Fair. His series Mo was picked up for a second and final season.
 9 & 10. Jooyoung Choi & Trenton Doyle Hancock
Artists delight in bringing viewers into their world — and the one created by Choi, newly repped by Inman Gallery, is especially colorful, with video, sculpture and puppets. Her latest, Love and Wondervision, is on view at the Moody Center through August. Meanwhile, hubby Hancock's equally bright and character-filled work covers surfaces all over Houston, most recently in a basketball court at the CAMH.
11. Bryan Washington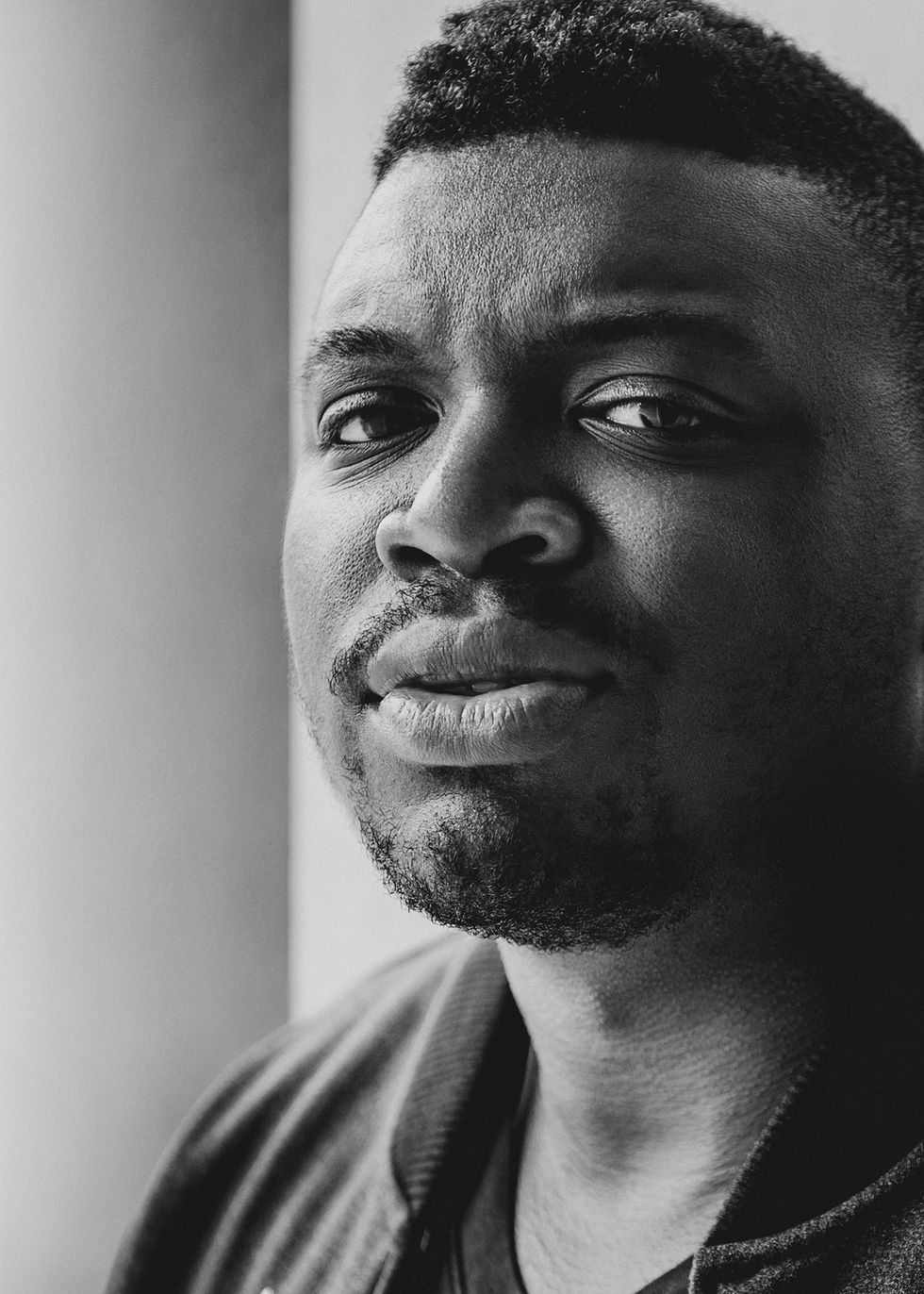 Photo by Jhane Hoang
A bestselling, award-winning author (Lot, Memorial) whose muse is the city of Houston, Washington drops his second novel, Family Meal, in October. He wrote and edited it over the course of nearly three years, during travels to places like Tokyo. He turns 30 this year.
12. Tobe Nwigwe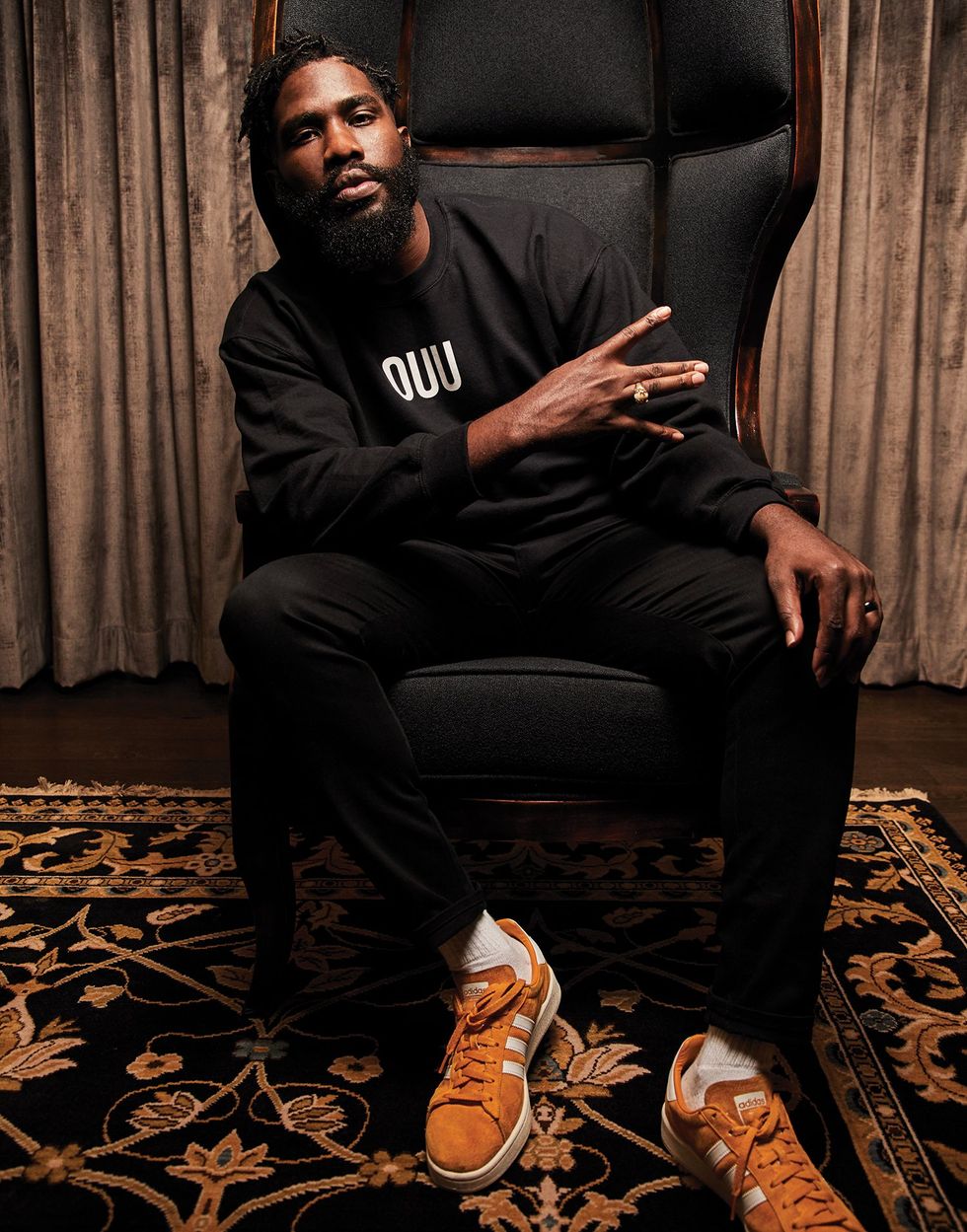 Photo by Steven Visneau
Since gracing the cover of CityBook's Music Issue in 2018, first-gen Nigerian-American rapper Nwigwe has released five studio albums, become a dad (times four!), received a 2023 Grammy nom for Best New Artist — and performed at Coachella in a viral Moncler 'fit.
13.Christy Lynn Lee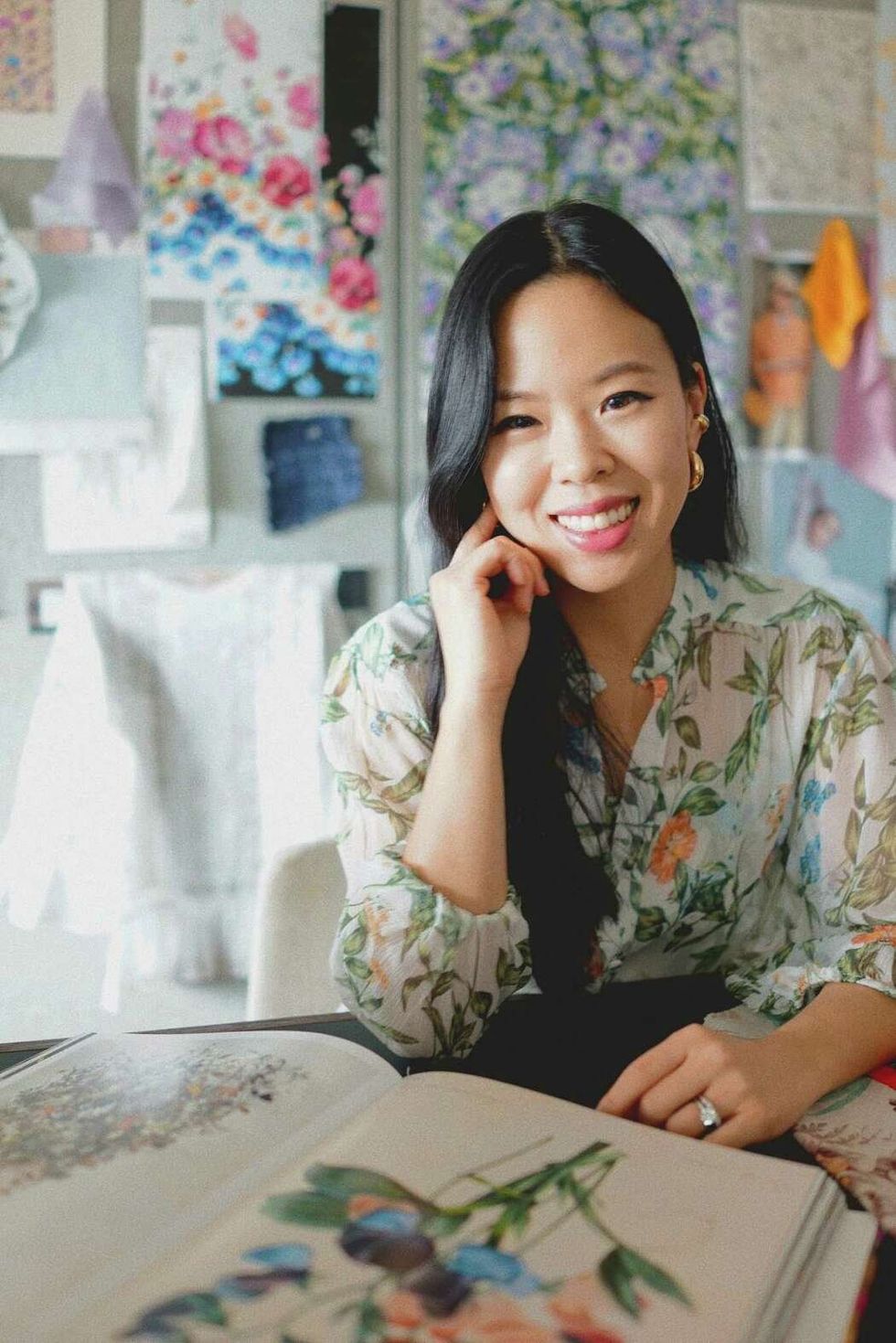 In her growing collection of womenswear created in a Montrose atelier, RISD grad Lee weaves together her Korean-American heritage, East Coast flair and Texas roots.
14. Lauren Rottet 
In the coming months, architect-designer Rottet will reveal her facelifts of glam hotels far and wide — the St. Regis and Little Nell in Aspen and the Ritz-Carlton Dallas, to name a few. But her hometown refresh of La Colombe d'Or takes the cake.
15. Bun B
Decades after Bun B, née Bernard James Freeman, first rapped with UGK, the artist-entrepreneur is still enjoying a smoking-hot career: This year he played a sold-out show at the Rodeo, and will soon open a permanent location of his cult-followed pop-up Trill Burgers.
16. Juliana Garaizar
Garaizar runs Greentown Labs, a nonprofit incubator that fosters green-energy companies looking to usher in a low-carbon future. Bonus points: She uses her post as chief development officer to amplify voices of female and minority investors.
17. Benchawan Jabthong Painter
After it was announced that Street to Kitchen chef-owner Painter was up for a 2023 James Beard, her inconspicuous, year-old Thai resto in the East End suddenly had lines out the door.
18. John Berger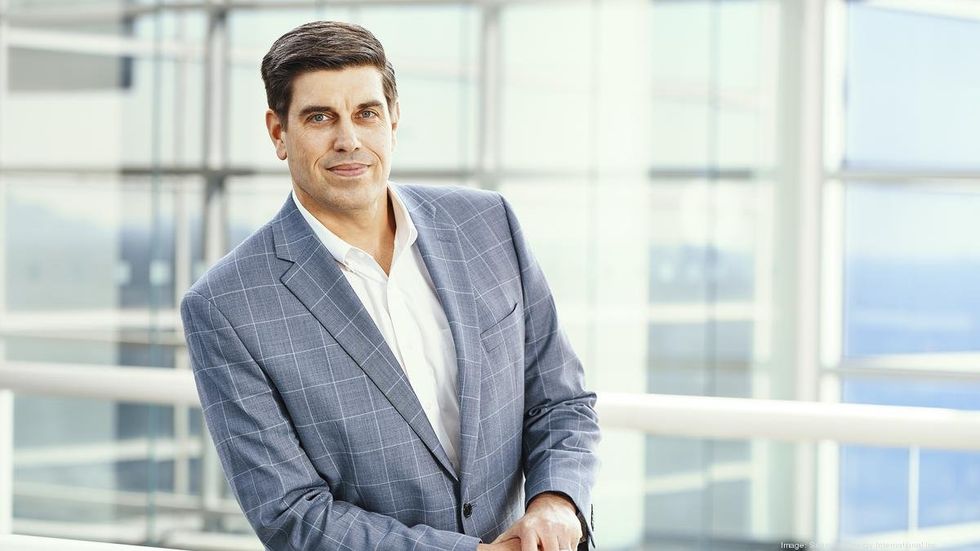 The handsome young founder of residential solar company Sunnova, Berger has high hopes for the city's transition away from fossil fuels.
19. Justin Yu
Since opening the then-groundbreaking Oxheart to widespread acclaim (and a "Best Chef" James Beard Award) it seems everything Yu touches turns to gold: Better Luck Tomorrow, Squable and Theodore Rex remain at the top of foodies' lists, and the latter got a 2023 James Beard nod.
20. Tina Cascone
It's cool enough that she's a beautiful, always stylishly put-together Italian doctor. Even cooler? Cascone is leading nationwide immunotherapy trials showing startlingly good results for lung cancer patients. "Transformative," says an MD Anderson colleague.
21. Gin Braverman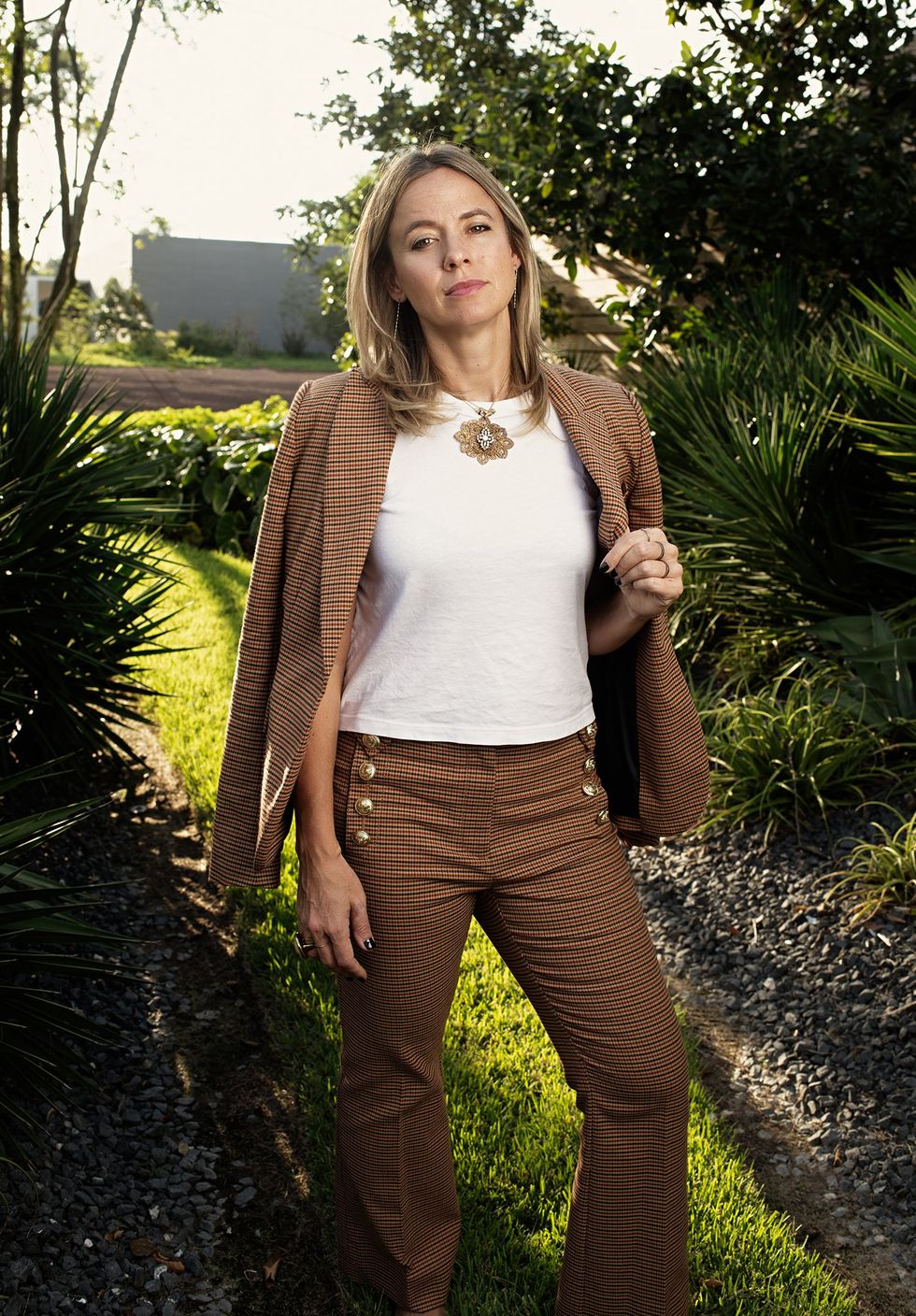 Photo by Andrea Mendoza
Does every restaurant that Braverman decorates become cool, or do all cool restaurants just know to hire Braverman? The answer is yes. The interior designer's magic touch can be seen at Jun, The Lymbar, Mala Sichuan at M-K-T — and even new concept suites at the Toyota Center.
22 & 23. Reagan Bregman and Alex Bregman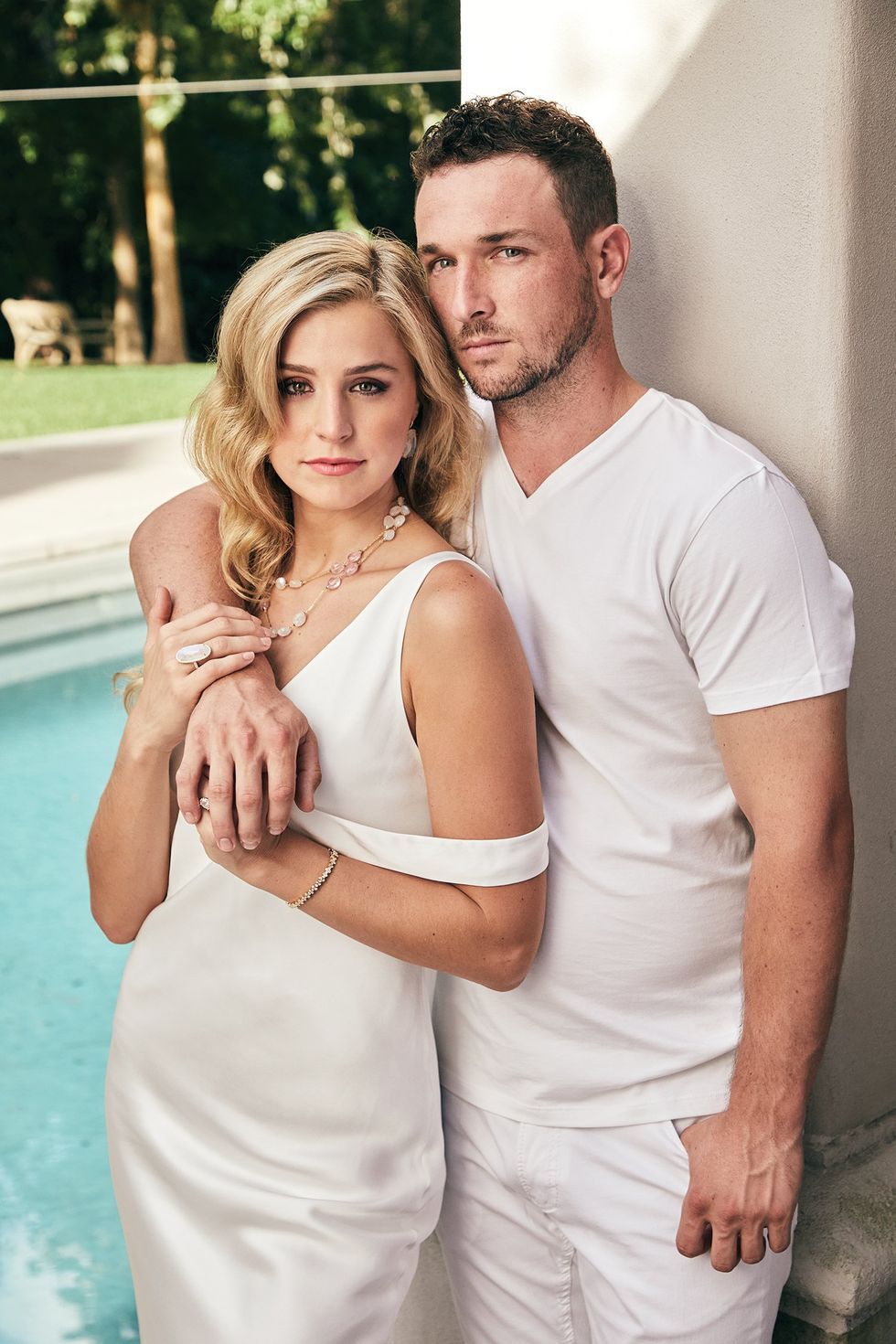 Photo by Steven Visneau
A new baby, a World Series victory, a red-hot side biz … Last year was winning, but what more could be on deck for the Bregmans in 2023? Digital content-creator Reagan is pursuing a more traditional medium — television — while Alex bolsters his rep as one of baseball's best clutch hitters.
24. Pete Bell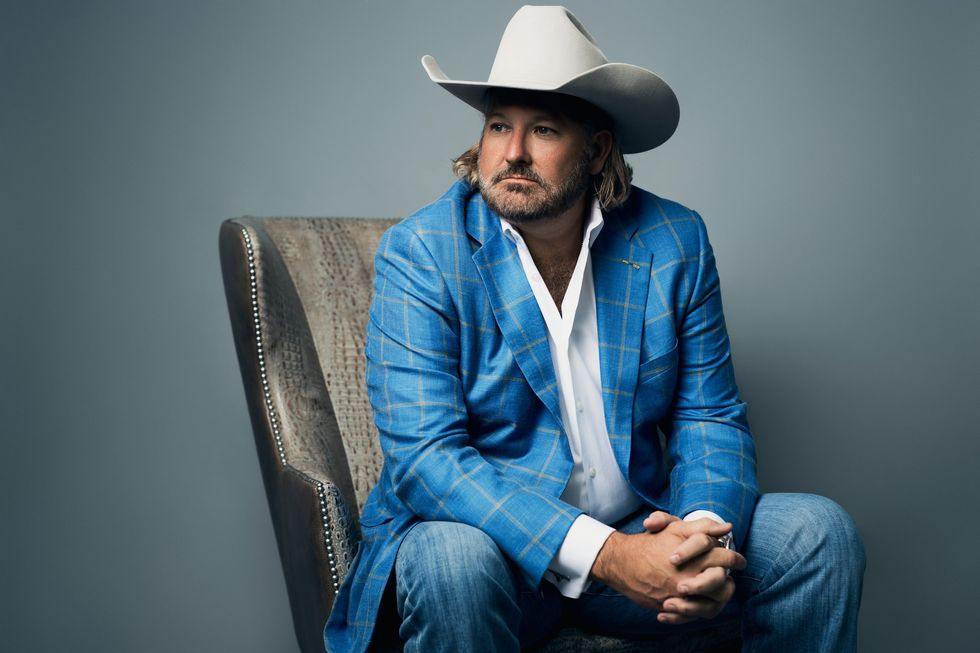 Photo courtesy of Cotton Holdings
His day job is running a global conglomerate with subsidiaries in construction, staffing, housing and more. But Cotton Holdings honcho Bell has earned a rep for throwing killer parties. An invite to Cotton's Rodeo Cookoff tent is a hot ticket; an invite to the VIP tent-within-a-tent is pure gold.
25. Shawanna Renee Rivon
The actor and playwright who's developed works for the Alley, Stages and Rec Room is working on completing her series of plays that tell the stories of Black women throughout seven decades.
26. Patrick Fertitta 
The heir apparent to dad Tilman's entertainment empire, Patrick, 28, is a "fixture in decision-making" when it comes to the Rockets, per the Chronicle, liaising between his dad and the team.
27. Henry Lu
It's 2020. The restaurant world is in economic upheaval. The son of Chinese-immigrant restaurant owners, Lu moves from Brooklyn to Houston to partner with his longtime chef pal Evelyn Garcia. Their pop-up and catering outfit eventually gives way to Jun, the hottest rez in the Heights.
28. Lauren Anderson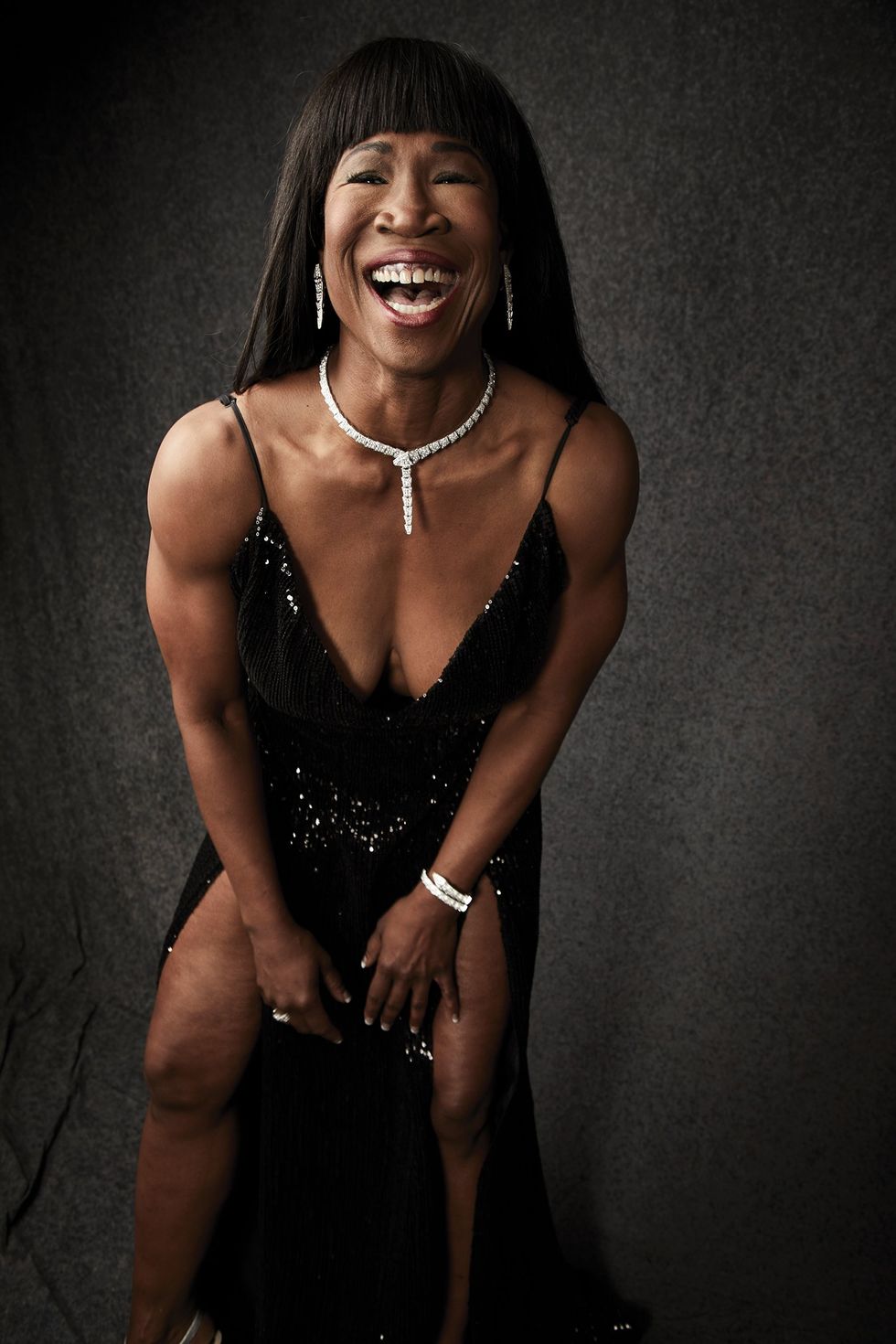 The life of the beautiful, age-defying ballerina Anderson — who works closely with the Houston Ballet's education program — was the subject of a talked-about world-premiere play at Stages last year.
29. Hunter Bell
When Bell moved here from New York a few years ago, she figured her eponymous fashion line would be no longer. But her feminine brand — find it at Hemline, Frock Shop — was a perfect fit for Houstonians. She's projected to hit $12M in sales this year.
30. Berkley Luck 
Any new mom will agree molecular biologist Luck's pursuit is the coolest: Her company Milkify, which made its Shark Tank debut in April, is the first in the U.S. to freeze-dry breast milk for consumers.
31. Dan Zimmerman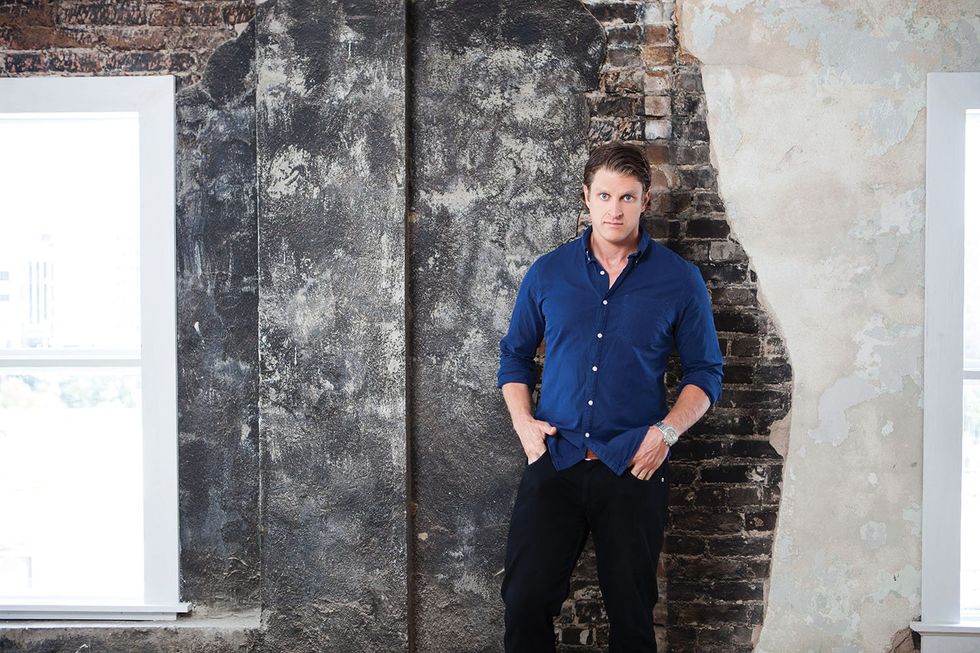 Photo by Phoebe Rourke
This next-gen developer is doing dad Steve proud. Dan was a driving force in the recent redo of storied La Colombe d'Or hotel, which The New York Times just praised as "glamorously moody." Now he's sustainably renovating his fourth historic building Downtown.
32. Chris Williams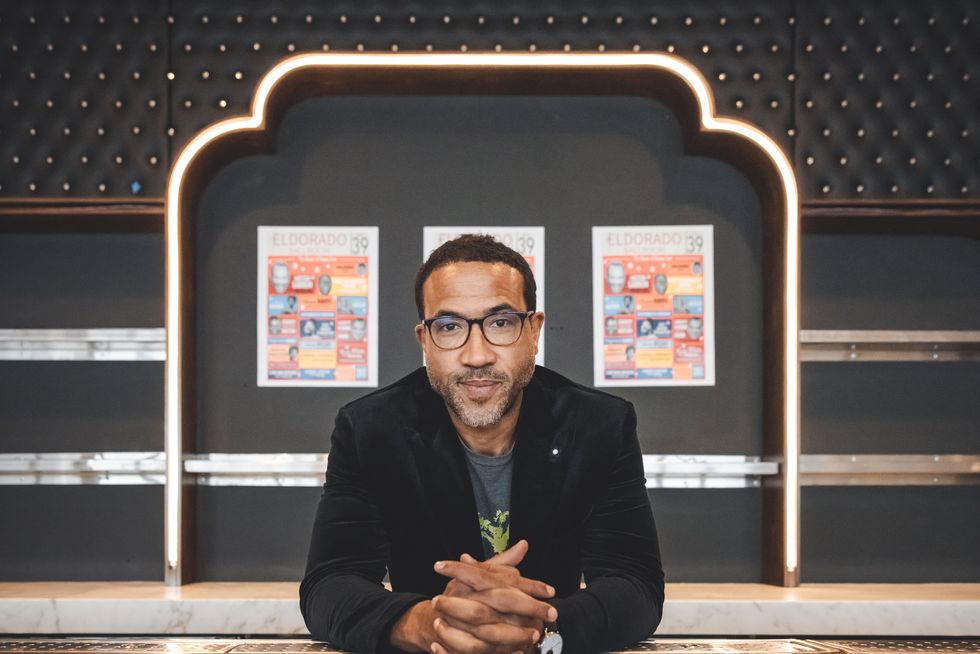 Ten years after opening his first restaurant, Lucille's in the Museum District, James Beard-nominated chef-activist Williams has much more on his plate: He just opened a three-in-one concept in the renovated Eldorado Ballroom and inked his first cookbook deal.
33. Fady Armanious
Photo from @fadyarmanious on Instagram
The Egypt-born creative director of Tootsies dresses many of Houston's trendsetting socialites. But none turn more heads than bold sartorial superstar Armanious himself. He and his real-estate-titan partner Bill Baldwin just chaired the Holocaust Museum gala.
34. Demeco Ryans
Is this the year that the Texans will be cool? If the new head coach, the amiable 38-year-old Ryans, has anything to do with it, the answer is absolutely. All of H-Town is awaiting what the 'Bama alum and former Texans linebacker will make of the team.
35. Casey Barbles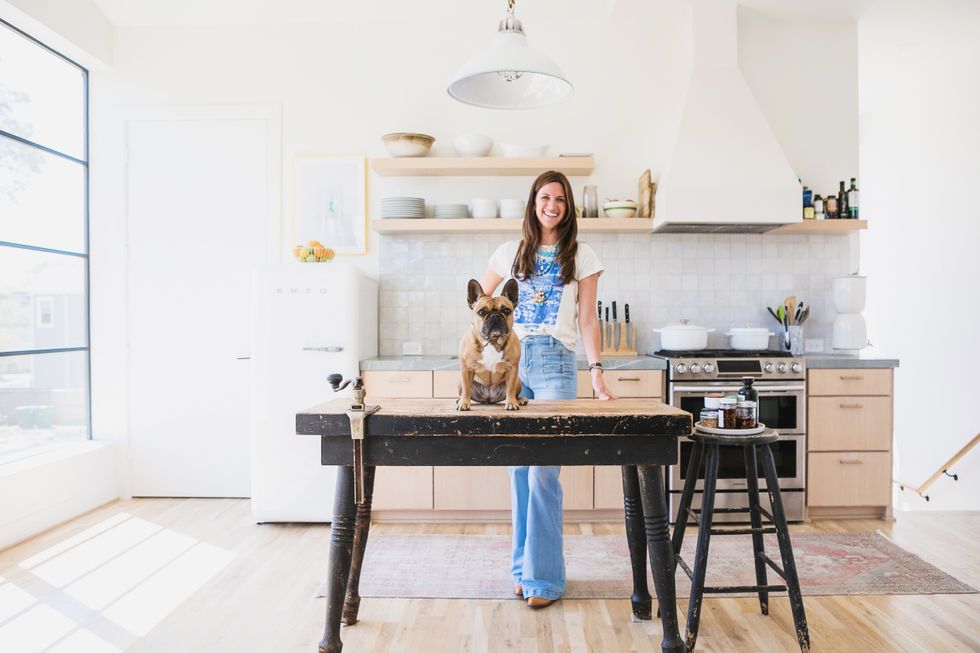 The Houston native is the pretty face behind the city's best farmers markets, including two new ones Downtown. This summer, her Feel Good Group brings more art, live music and food to White Linen Night in the Heights.
36. Ben Berg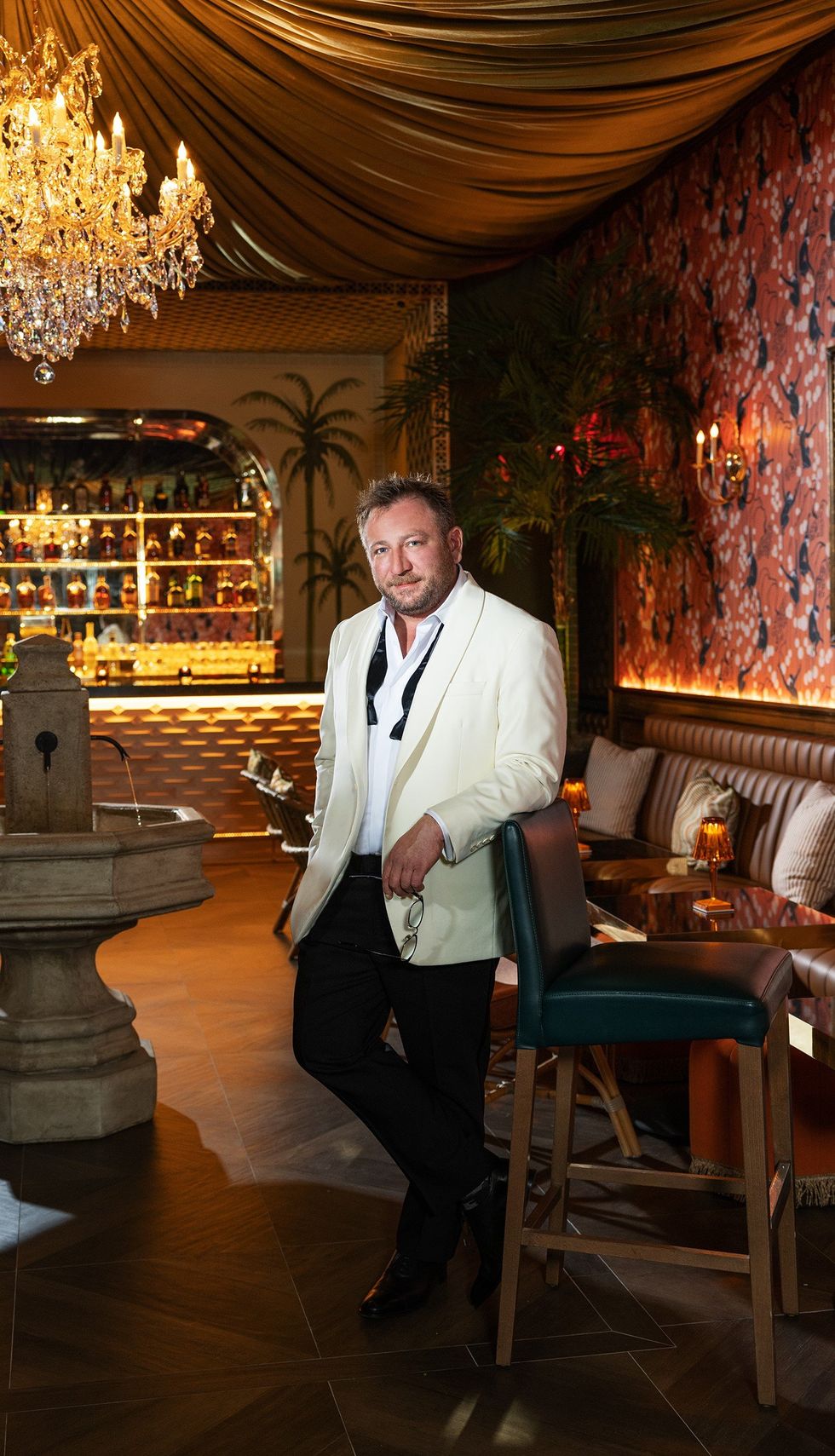 Photo by Andrew Gittings
If opening hot restaurants was a sport, Berg would be an Olympic champ. On the menu for 2023: Buttermilk Baby diner, Dune Road seafood, Annabelle Brasserie, Turner's Cut steakhouse and, opening soon, Benny Chows and Canopy Social on Wash Ave.
37. Jordan Fite
This year, the Power Rangers franchise turns 30, and the Netflix reboot is reaching a new generation of fans — many of whom are keen to know Fite, the Neal Hamil-repped actor-model who plays the gold ranger, Aiyon.
38. Khori Dastoor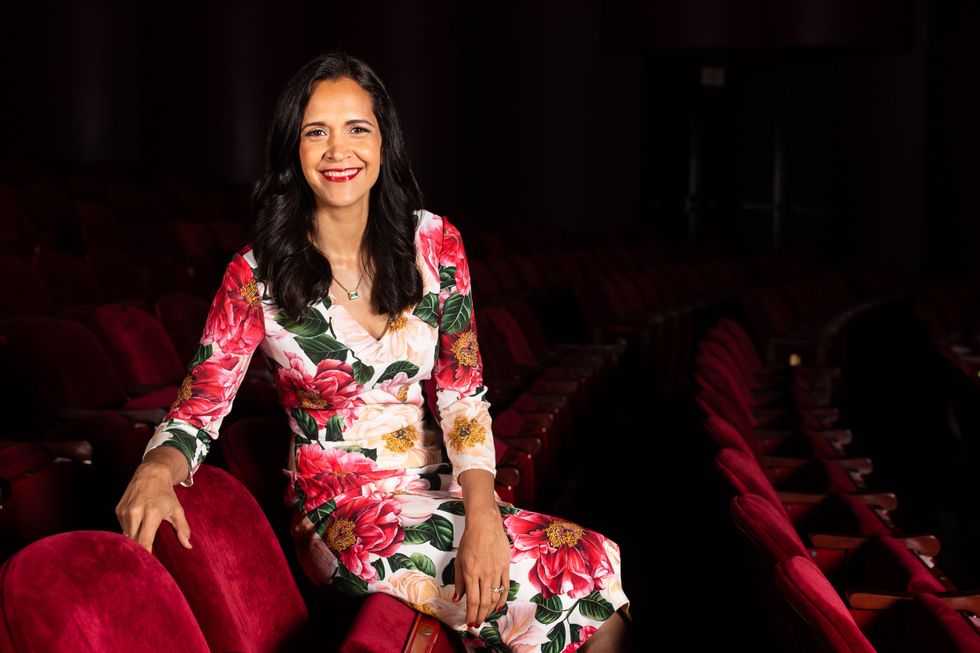 Photo by Lynn Lane
The first woman and person of color to lead HGO, she in two years at the helm has innovated in digital outreach, and commissioning new works — and presided over the receipt of the company's largest-ever donation of $22 mil.
39. Christopher Paul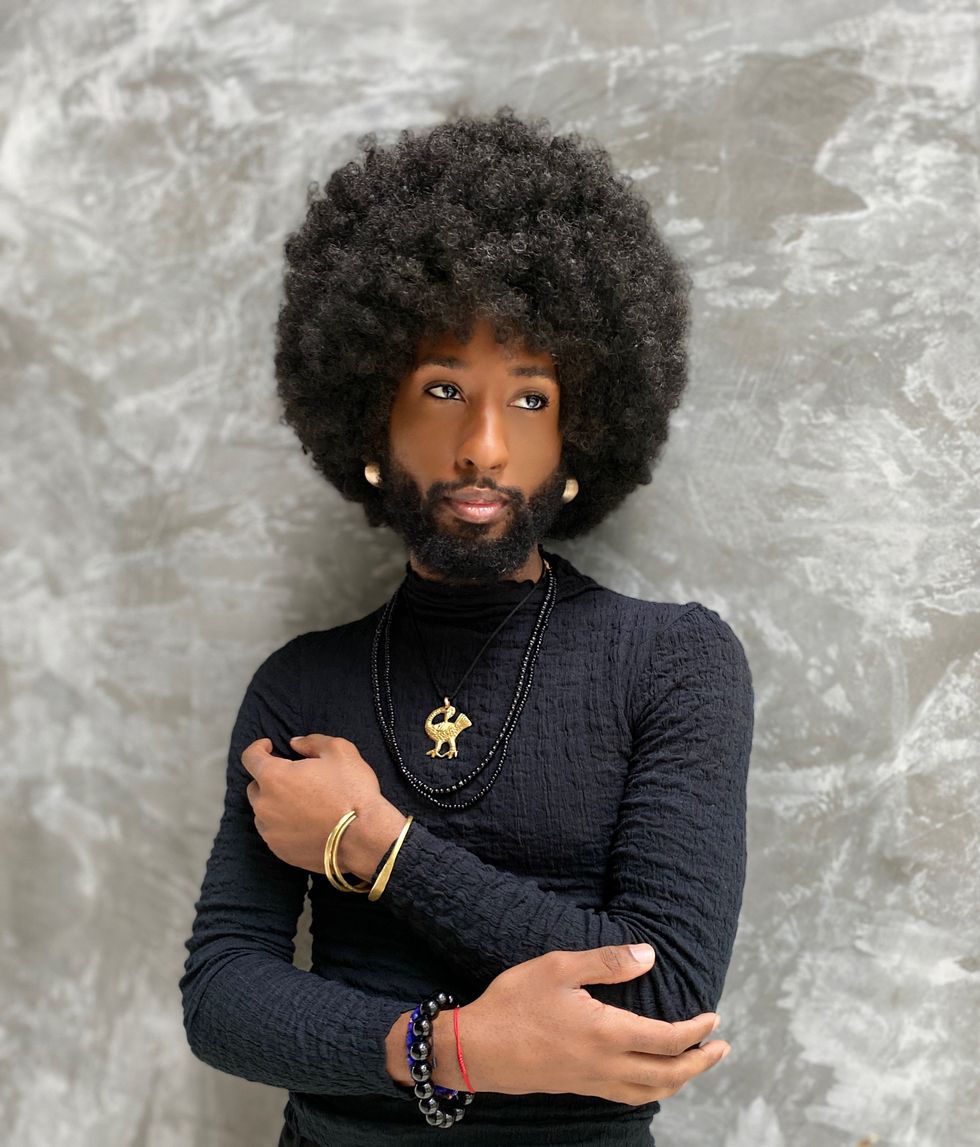 Photo by Ellen Sabin
A sculptor of wearable art, Paul, 27, uses his work to encourage viewers to "untether" from racism. The Art Is Bond gallery assistant will graduate UH in 2024, and plans to eventually launch an art residency program for Black youth.
40. Stanton Welch
Beloved artistic director Welch this year celebrates his 20th season with the Houston Ballet — and he's just as ambitious as he was in 2003, slating six world premieres and the revival of his fiery Cinderella.
41. Israel Rodriguez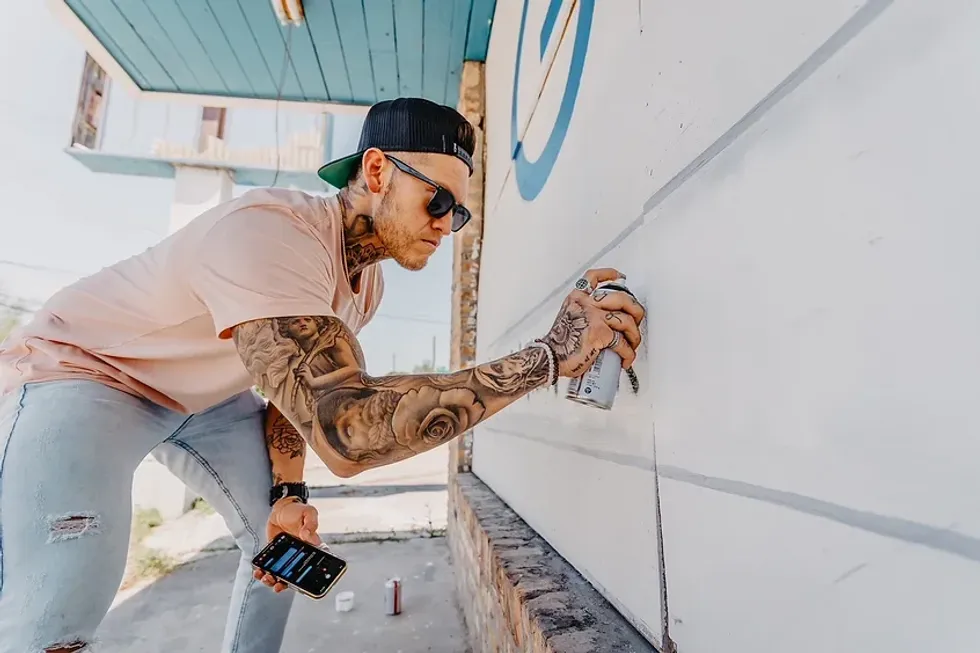 He's been known to be controversial. Ask artist Rodriguez sometime about his murals remarking on Ted Cruz's Cancun trip, or the killing of Breonna Taylor. But it's his bright, abstracted, close-up portraits — that's his Jeremy Peña on the cover — that have hip arty types abuzz.
Brian Ching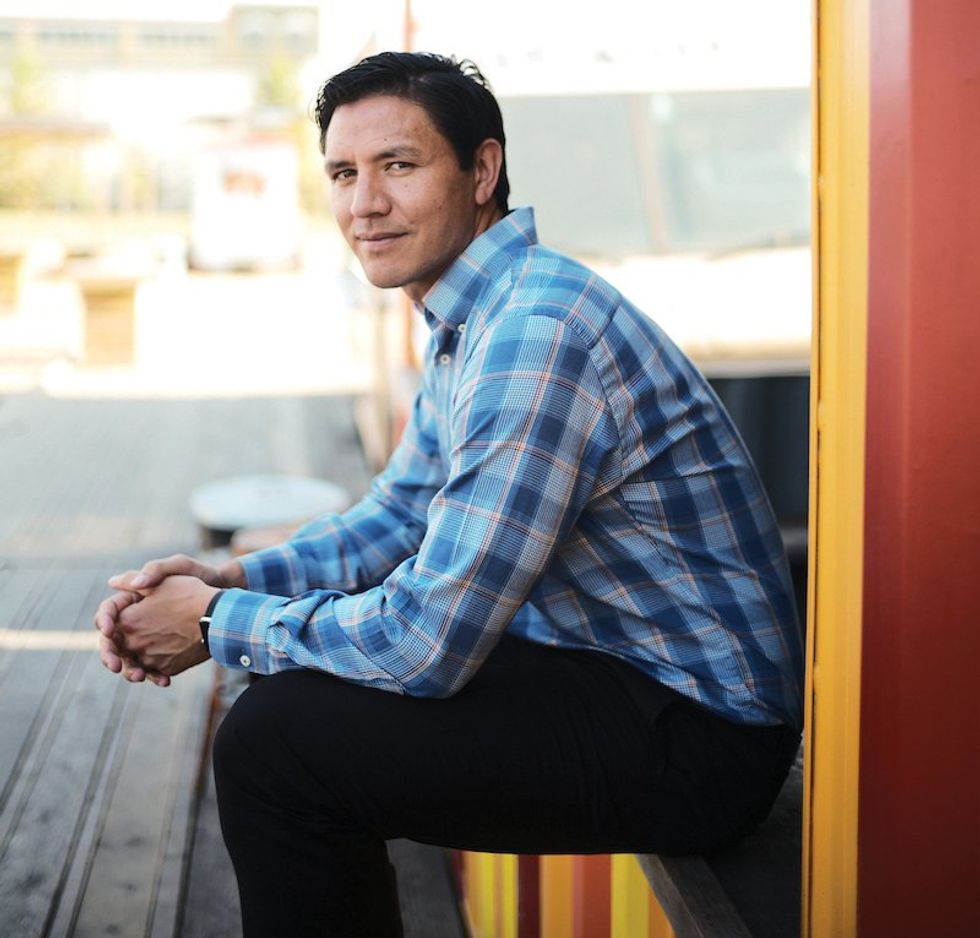 Photo by Daniel Ortiz
The Dynamo's all-time leading goalscorer, Ching pivoted to become the Houston Dash managing director, then a nightlife impresario (Pitch 25, East End Backyard). Look for Ching to enter the medical-marijuana arena later this year.
43. Travis Shirley
Last fall he oversaw production and show design for Bad Bunny's "World's Hottest Tour," the highest-grossing tour by a Latin American artist ever. Among other huge acts, he's currently working on UniverSOUL Circus, which Newsweek calls "the coolest show one Earth."
44. Judy Nyquist
Petite and posh Nyquist, a former curator who holds a MA in art history, has quietly but tirelessly supported local artists for many decades — and is rumored to have never dyed her hair, and doesn't own a single ballgown. HCCC honored her a few weeks ago.
45. Chris Shepherd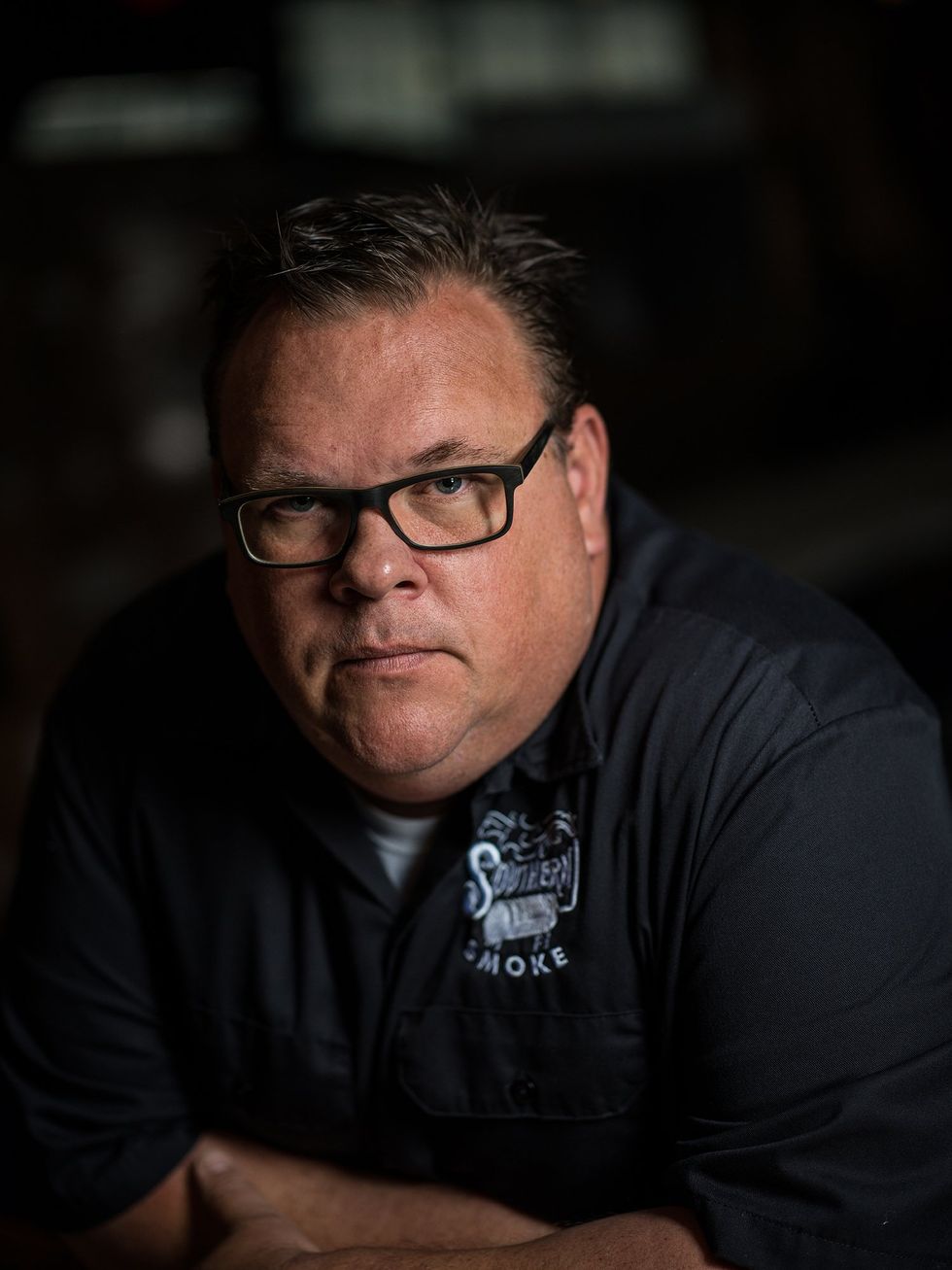 Photo by Daniel Ortiz
He spent years helping carve out the city's now-famous foodie reputation, but last year left his restaurant empire to focus on his Southern Smoke nonprofit, whose reach and influence has exploded. It provides no-cost mental health services and crisis funds to industry workers and their families.
46. Daniel Garcia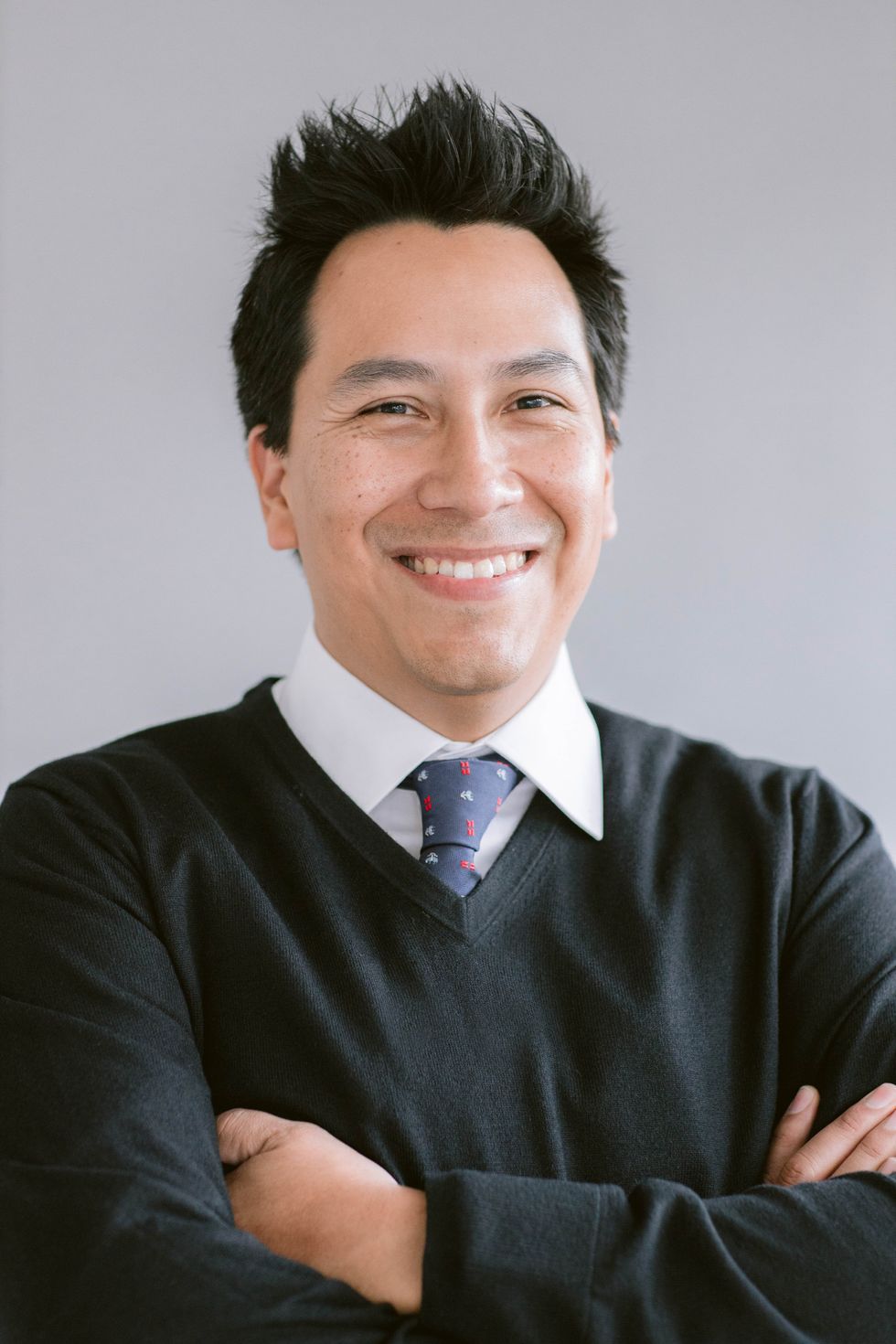 Photo by Kelli Durham
Garcia first opened the Mend Center in 2016, and recently moved it into a beautifully decorated Heights bungalow, where he compassionately treats adult patients with chronic and severe mental illness.
47. Lyndsey Zorich
The longtime blogger's Westheimer boutique, The Avenue, touts curated home goods and chic, feminine designer looks — including ones from her own line, Mason's Daughter. The just-dropped collection has soft floral sundresses, shorts and more.
48. Katie Maltais
The managing director at Stages, Maltais introduced pay transparency, and an initiative to keep young Houston talent in Houston. She's also the one to thank for Stages' rave-worthy 2022-2023 season that included auspiciously timed shows like Roe.
49. Niki Lassiter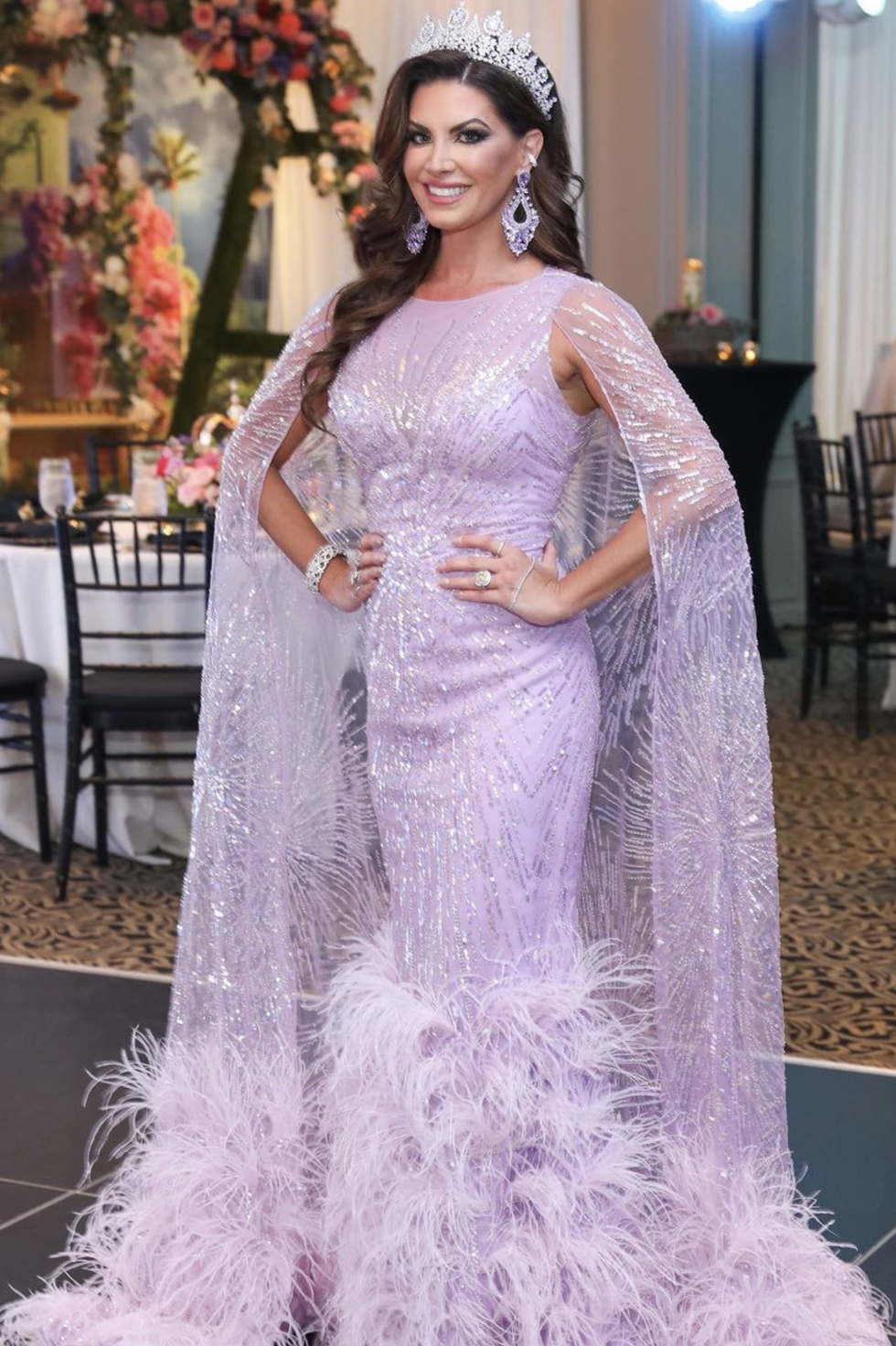 Photo @creationsbynikilassiter on Instagram
After being diagnosed with a troubling mix of debilitating auto-immune disorders a few years ago, Lassiter, an ex-Miss Texas USA, found purpose in her new, less physically active lifestyle. She's become a celebrated handbag maker, sharing proceeds with charities.
50. Adam Ross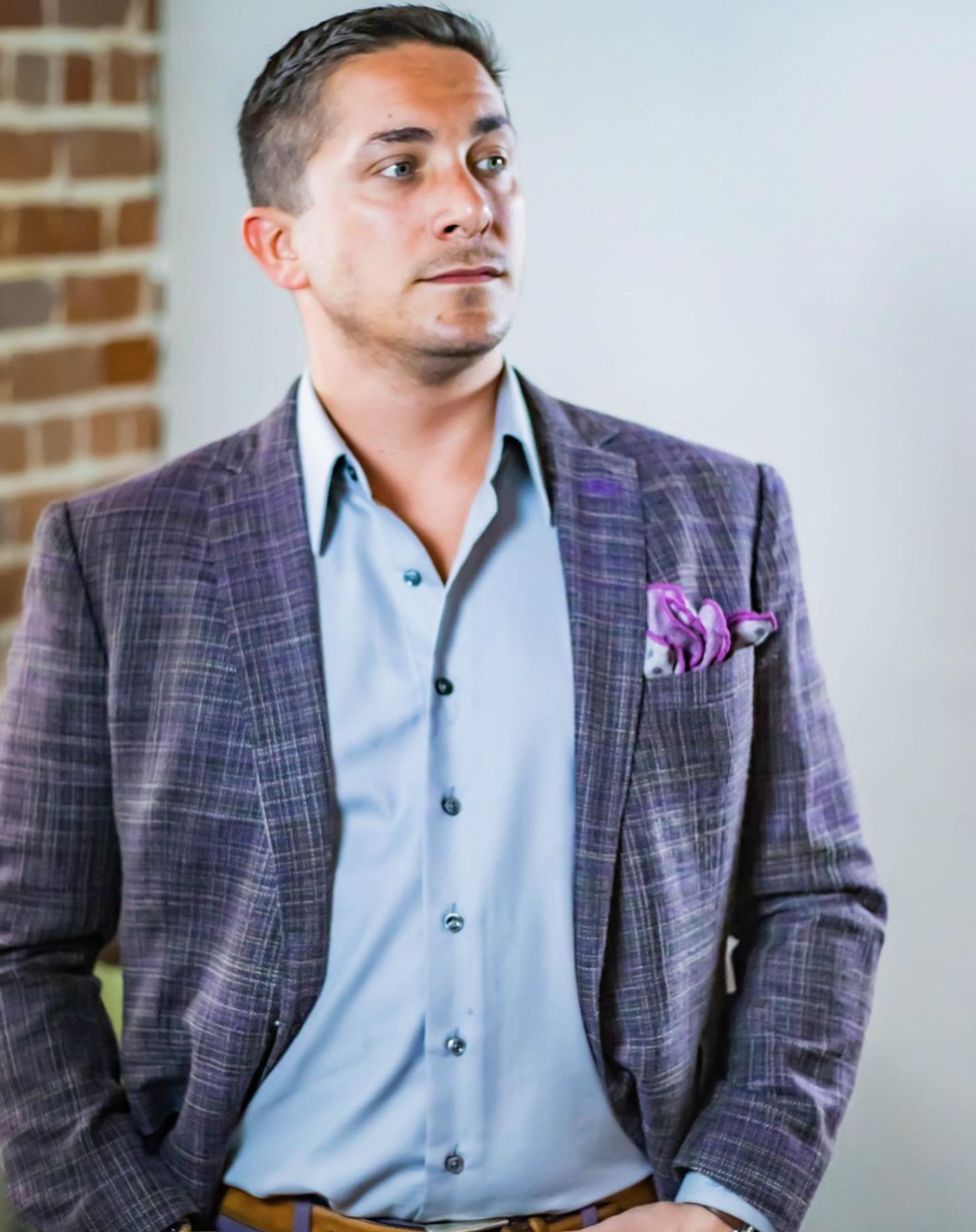 Ross, the Suit Boss, has built a booming bespoke menswear biz by combining refined style and craftmanship with bro-savvy service. He's got a whiskey bar! Celebs and pro jocks are fans. He just made Mr. Simone Biles' Cabo-cool wedding suit, which you might've seen in People mag.
51. David Guerrero
It takes a certain resiliency to be a restaurateur. But resilient is Guerrero's middle name. The multiple-brain-cancer-surviving chef operates the superb Andes Café in Downtown's Post food hall, along with the hip Latin-Asian fusion spot Mykuna at Railway Heights.
52. Jay Fields
Besides evolving his family biz from a steel distribution company to a global manufacturing powerhouse, music aficionado Fields, 46, this year hosted a star-studded benefit concert at White Oak Music Hall and launched the burgeoning label Foxgate Records.
53. Cherif Mbodji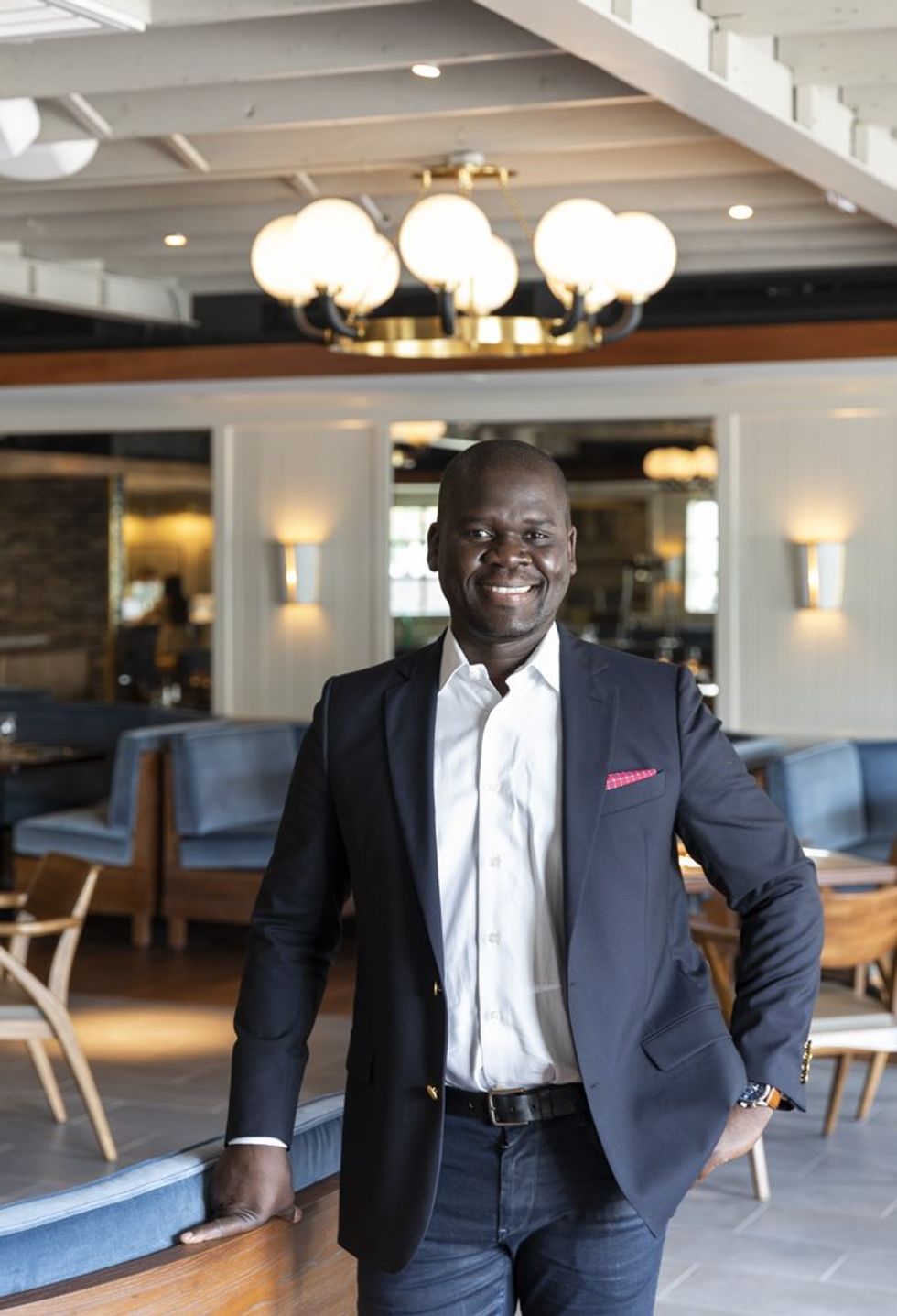 Photo by Julie Soefer
Senegal-raised Mbodji moved here to help Aaron Bludorn open his first Houston restaurant, and just two years later, he's a partner at Bludorn, Navy Blue and a new project in Memorial.
54. Washington Ho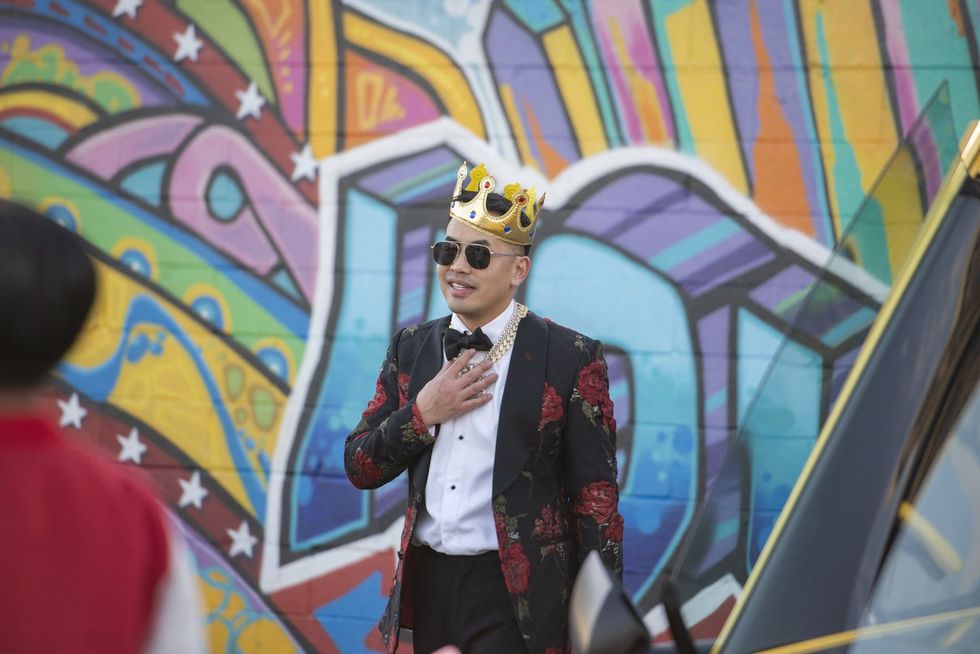 Photograph by Callaghan O'Hare/HBO Max
HBO Max's House of Ho follows the Crazy Rich Asians-esque lifestyle of first-gen Vietnamese-American Ho and his fam. The businessman just launched a THC-infused seltzer called HoBuzz.
55. William Farley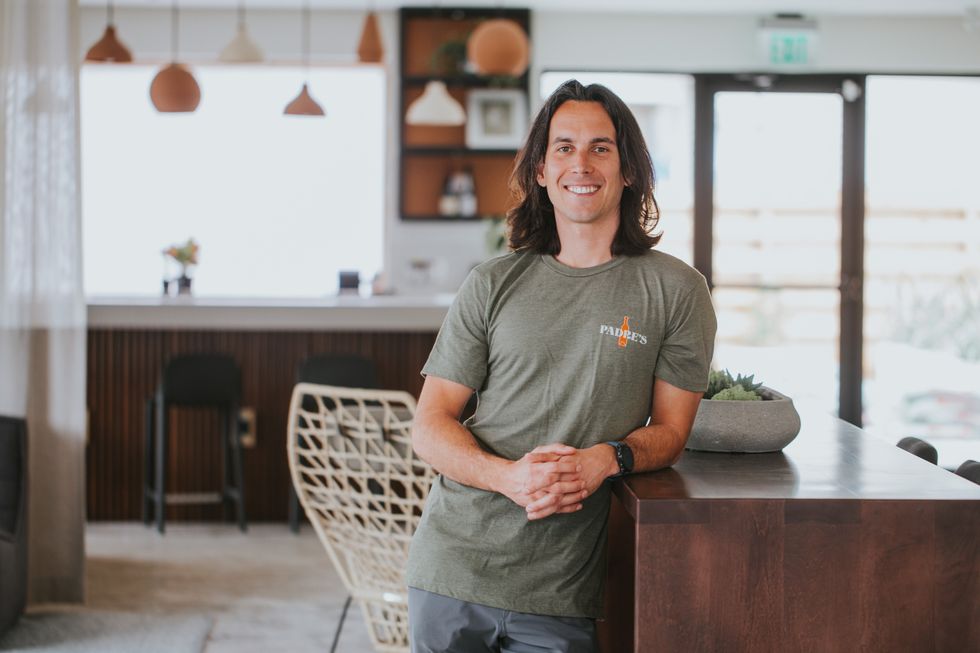 A trip to South America with his father inspired Farley to swap his energy career for wine. And now the outdoorsman and entrepreneur has opened Padre's wine shop and bar in the Heights, in his dad's honor.
56 & 57. Rama Walker & Philipp Sitter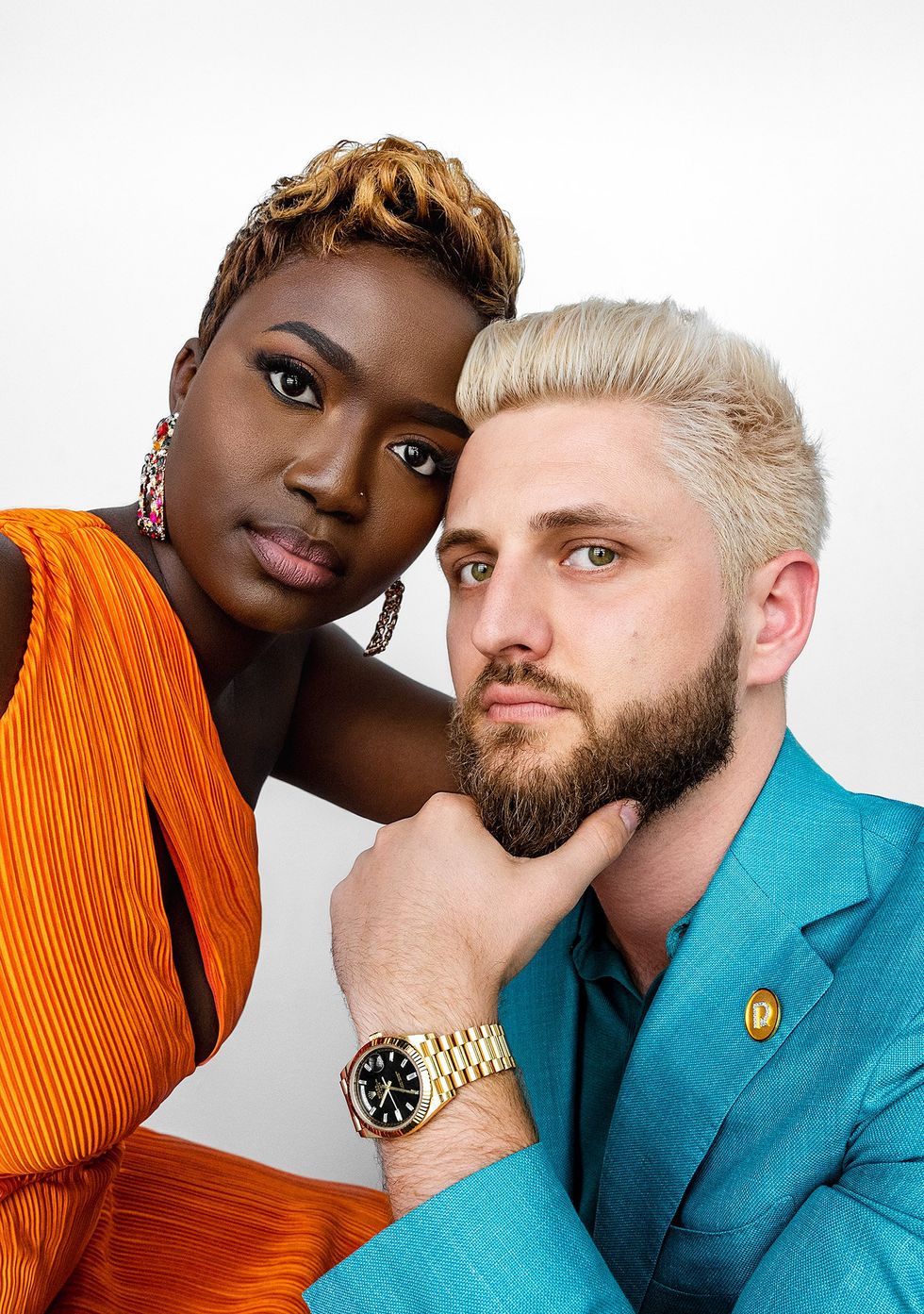 Photo by Jhane Hoang
Seeking to solve the staffing problems in the healthcare field, Nurseify — run by Walker, a nurse and motivational speaker — is a new app connecting facilities in need with per-diem nurses. For his part, Sitter launched the smartphone platform RepeatMD to help clinics and doctor's offices incentivize client loyalty and referrals.
58. Donkeeboy
He's splashed his murals on walls and sidewalks all over town, and now Alex Roman, Jr., a.k.a. Donkeeboy, has released a beer with 8th Wonder — The Ocho, a Mexican-style lager.
59. Itai Ben Eli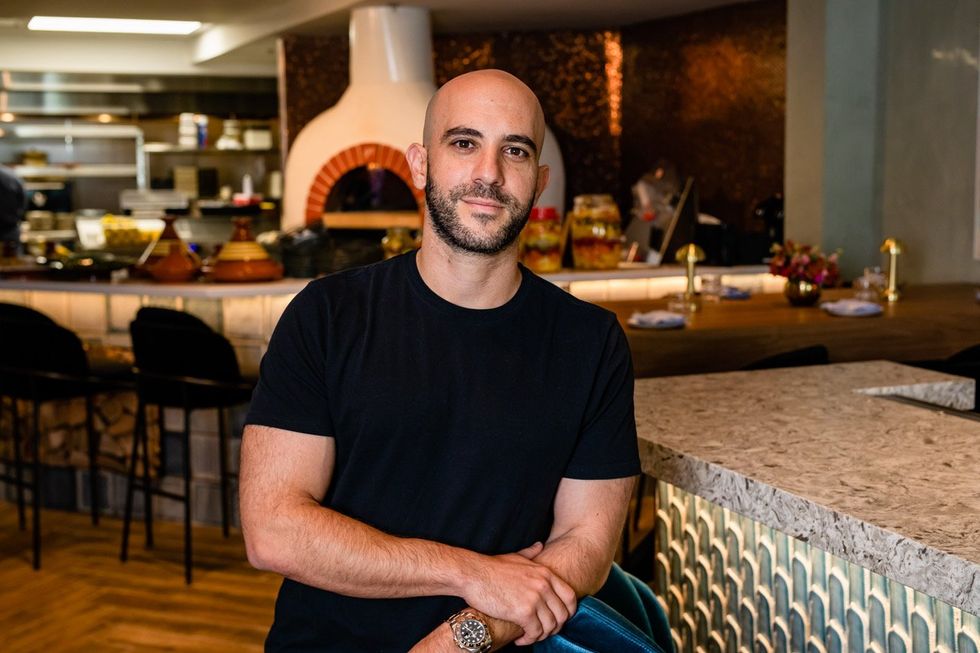 The man behind Sof Hospitality (Hamsa, Doris Metropolitan, Badolina) knows beef. He pioneered the dry-aging process and operated a butcher shop in Israel before opening a restaurant in Costa Rica and moving to Houston. Meaty tidbit: He's eyeing Austin next.
60. Jennifer Pinkerton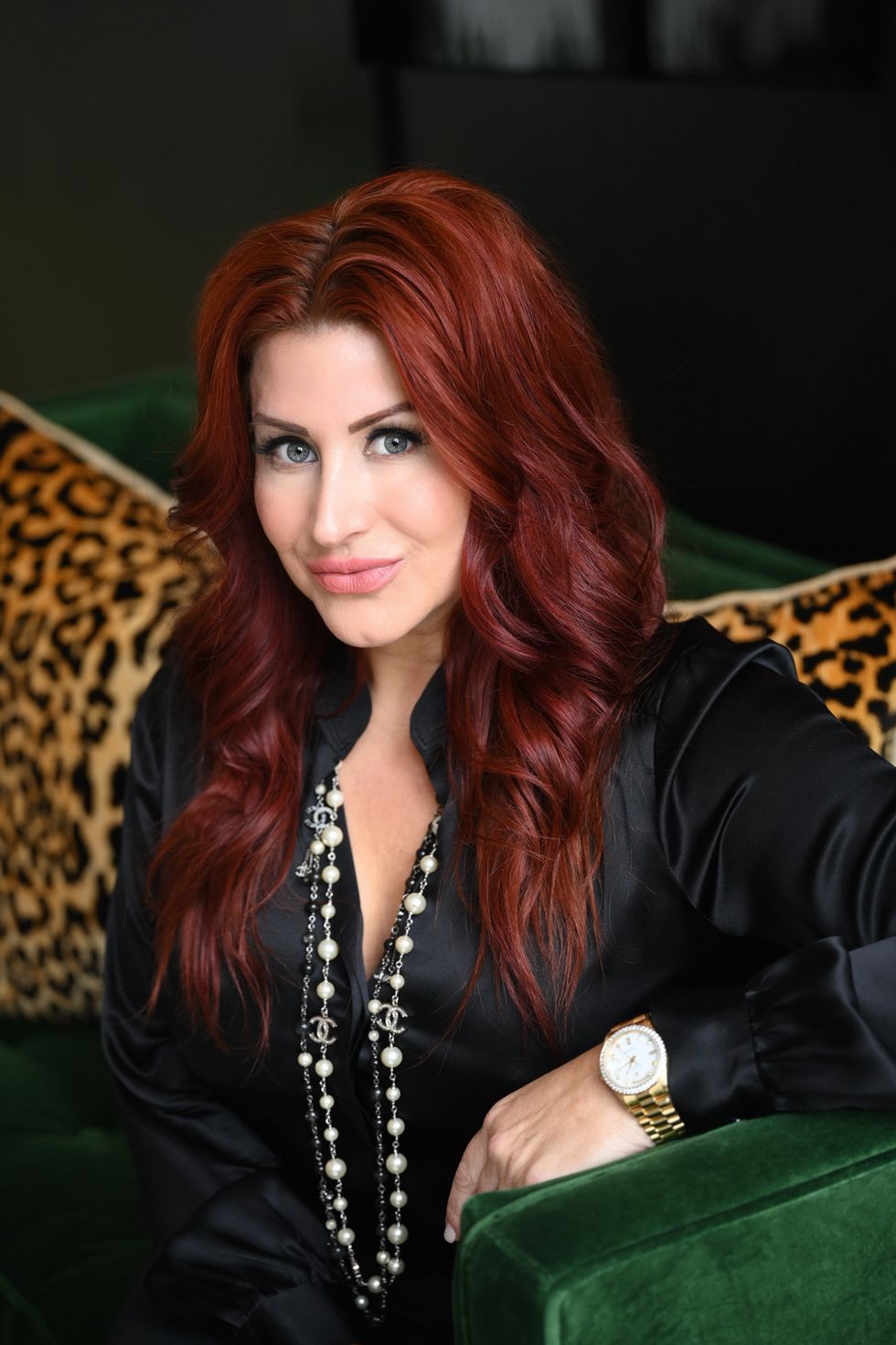 She's a gorgeous redheaded sexologist. Sounds like a movie, but Pinkerton, also an author and podcaster, is an actual, cutting-edge psychotherapist. She specializes in LGBTQ and couples issues — and does compassionate work on nonsexual matters with families and kids.
61. Mimi Swartz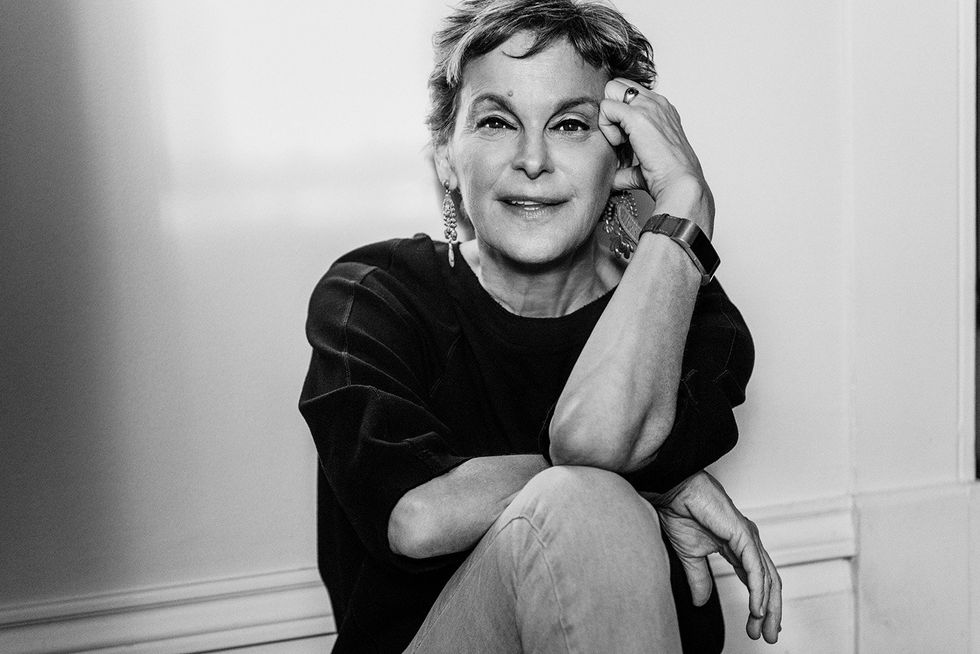 Photo by Jhane Hoang
The executive editor of Texas Monthly, New York Times contributor and author is a longtime Heights resident. One of her most recent pieces was TM's March cover story about the government's push to privatize Texas' public schools.
62. Josh Pazda
A newly named (literally) partner in the top-tier Rice Military art gallery Josh Pazda Hiram Butler, the artist-musician also recently released a book looking back over artist Tony Feher's decades-long career. Pazda's influence in the culture-vulture set is on the rise.
63. Emily Alvarado
The Houston Dash made several exciting acquisitions during the off-season, but goalkeeper Alvarado might top the list: The Dash Youth alum, former Horned Frog, and Mexican Women's National team member brings "competition and depth" to the team, per GM Alex Singer.
64. Justin Vann
The wine guy at one of Houston's worst-kept secrets, Nancy's Hustle, Vann has quietly been building his reputation among Houston wine snobs for years. His motto — "curious, not judgmental" — earned Nancy's a James Beard nod in the Outstanding Wine Program category.
65. Matthew Massey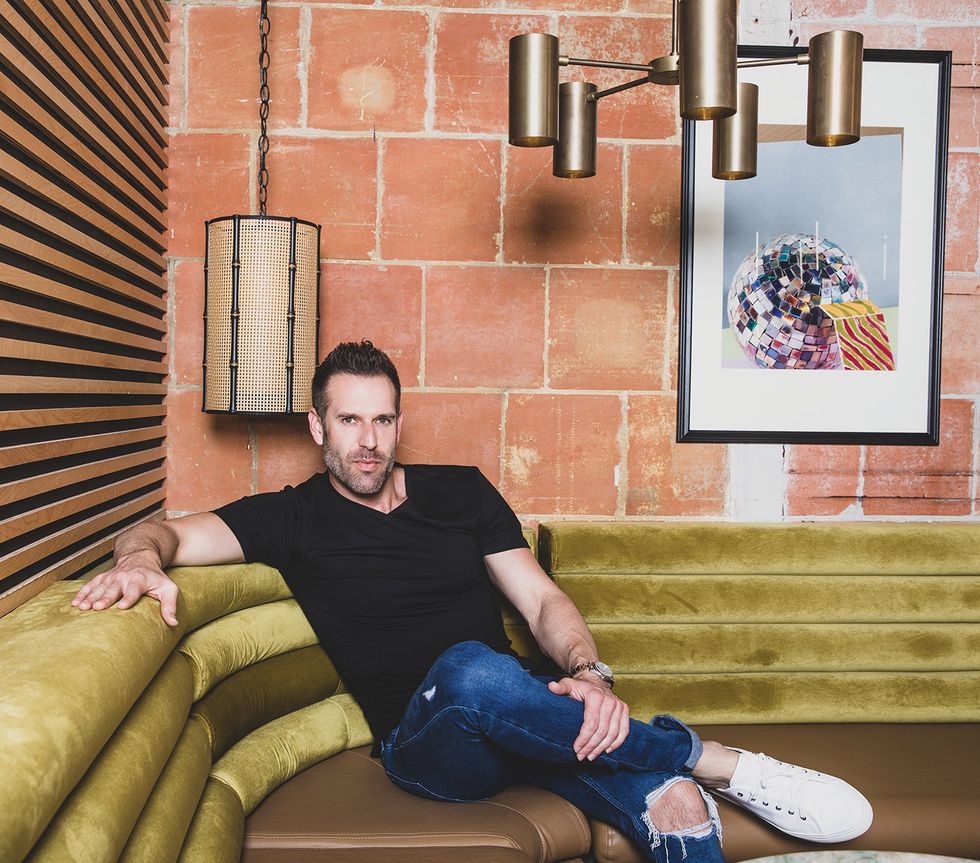 Photo by Phoebe Rourke
He fell in love with Champagne while frequenting France for oil and gas biz roles. Today, his Madame Zéro Champagne produced in France is the first touted for low sugar and transparent nutritional labeling. Massey will uncork a subscription service as well as his first grand vintage Champagne this fall.
66. Kellie Alcorn-Karavias
Culinary educator Alcorn-Karavias combats poor nutrition among food-insecure HISD students by teaching them fundamentals like growing and cooking their own grub — and even how to raise chickens!
67. Christine Ha
The first blind contestant on MasterChef, Vietnamese-American Ha lost her mom at age 14 and her sight at age 24. But the cookbook author and entrepreneur never lost her vision for recreating her mother's Vietnamese cooking for Houston diners. Wash Ave-area Xin Chao and Blind Goat, now open in Spring Branch, have earned her back-to-back James Beard nods.
68. Lucinda Loya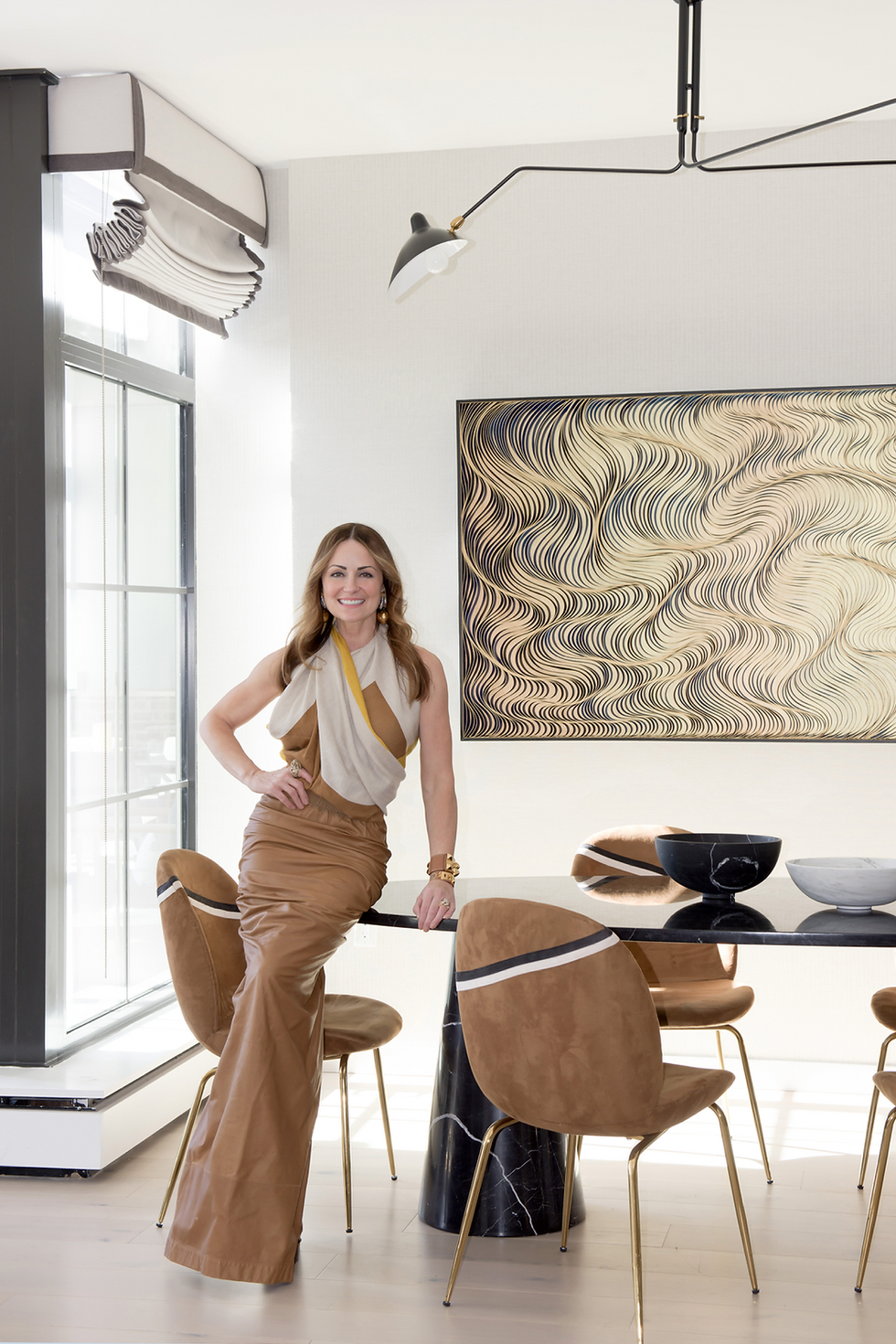 Her pied-a-terre in Manhattan used to be a church, and her funky home here boasts The Houstonian in its backyard. All to say, interior designer and gal-about-town Loya — whose bedroom in the 2022 Kips Bay showhouse generated serious buzz — has great taste.
69. AJ McQueen
Combining live music, meditation and a Q&A sesh in catchy events called things like Healing Is Gangster, rapper McQueen — who was shot at age 14, and moved from St. Louis to Houston to escape gang violence — is remixing what Houston hip-hop is all about.
70. Bianca Bucaram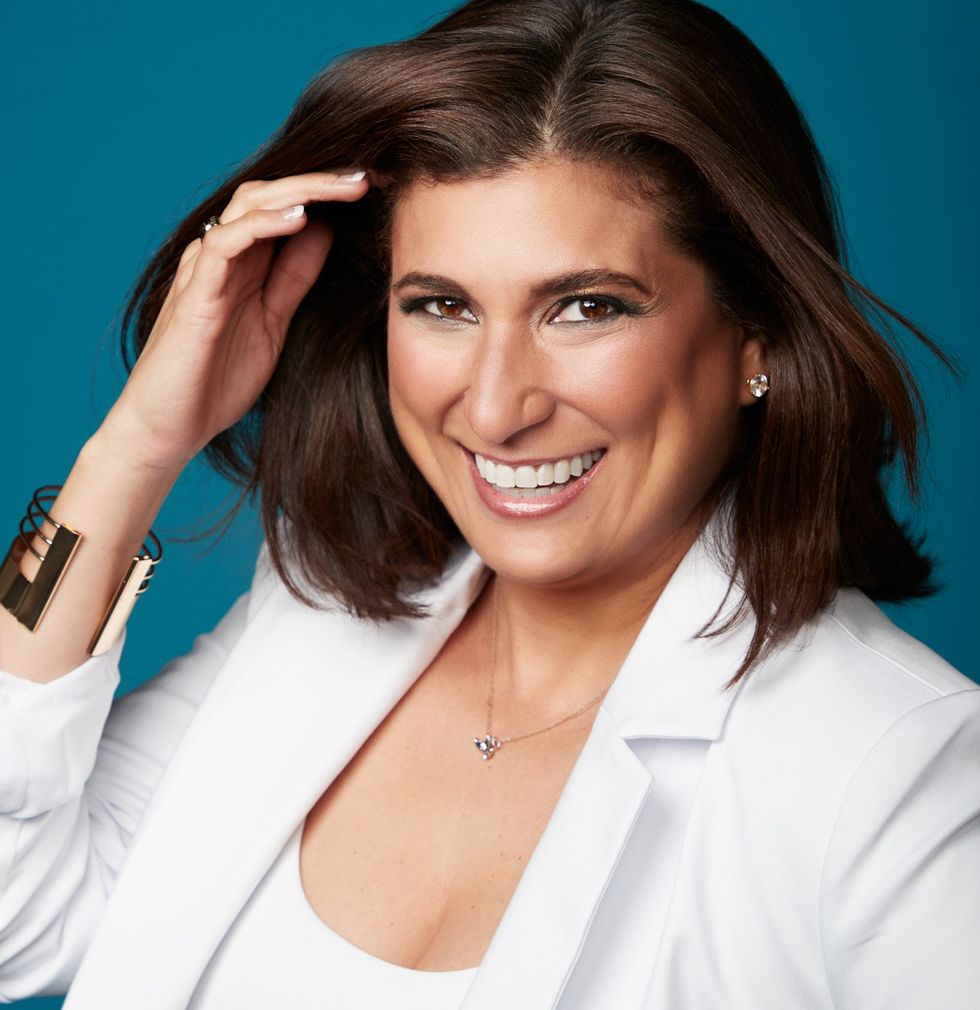 Photo by Sofia van der Dys
She's a globally engaged publicist and fundraiser for charitable causes and a brand manager who's helped raise the profile of clients from a dizzying range of fields, from physicians and thinkers to artists and Olympians. No wonder she's been lauded by PR News and HBJ's "40 Under 40."
71. Andrew Pappas
A jet-setting, sportscar-driving 30-something isn't a unique sight in Houston — but Pappas might surprise you with his range. The president of Partners Capital and cofounder of RYDE, which opens its fancy Heights spin studio early this summer, Pappas can talk opera, architecture and technology alike.
72. Sevy Marie Eicher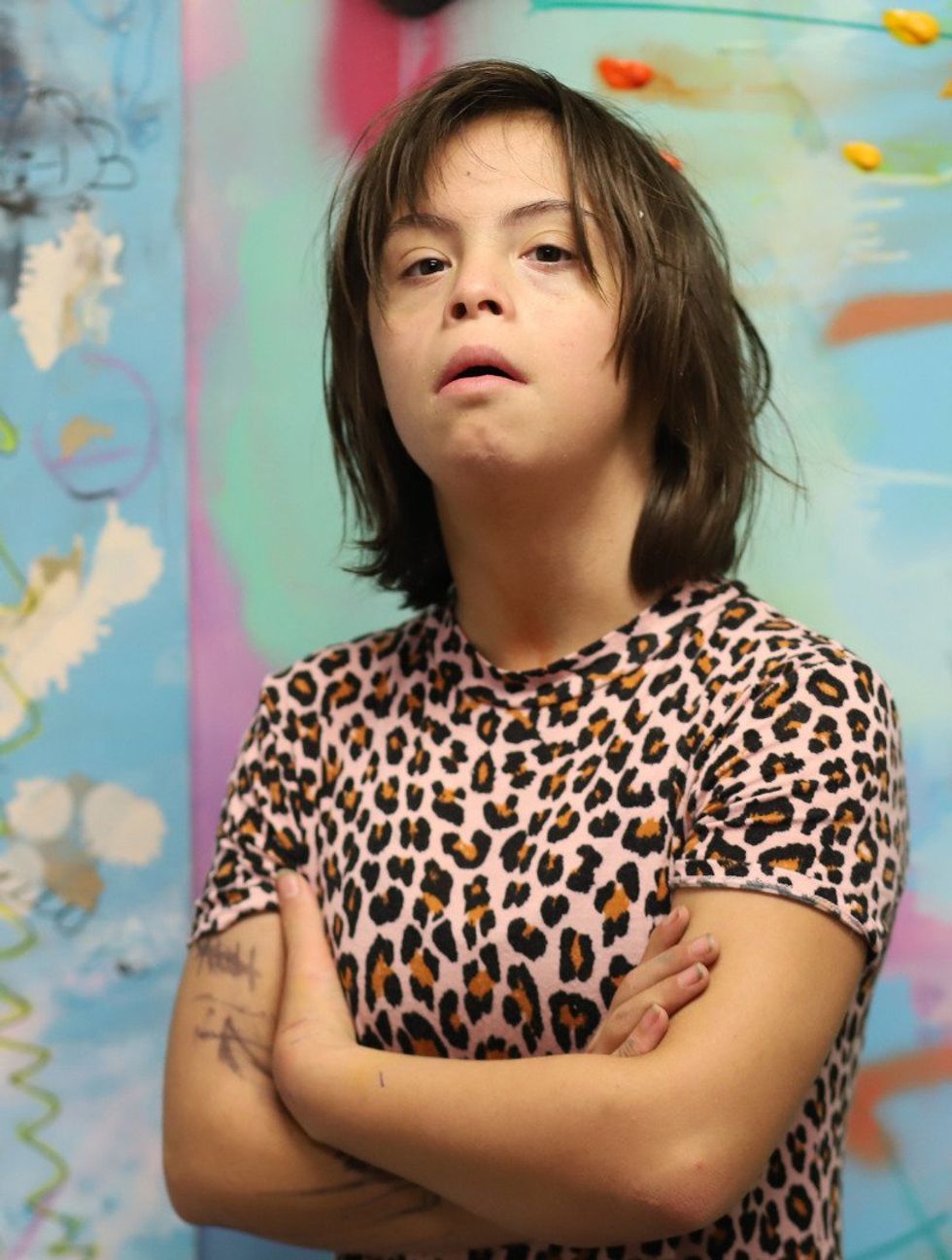 To be an internationally collected artist as a teenager is certainly cool. But what's more, Eicher, who was born in Bulgaria and adopted by her Houston parents, has Down syndrome. She inspired her family to start Sandal Gap Studio, an inclusive arts space where the differently abled can express themselves.
73. Marzi Petris 
A longtime stylist to and personal shopper for chic Houstonians who like to push the envelope, Petris has gone a little more mainstream lately, coordinating runway shows for events like Bayou Bend's Garden Party. Pro tip: She can track down any designer item you want. We mean anything.
74. David Cordua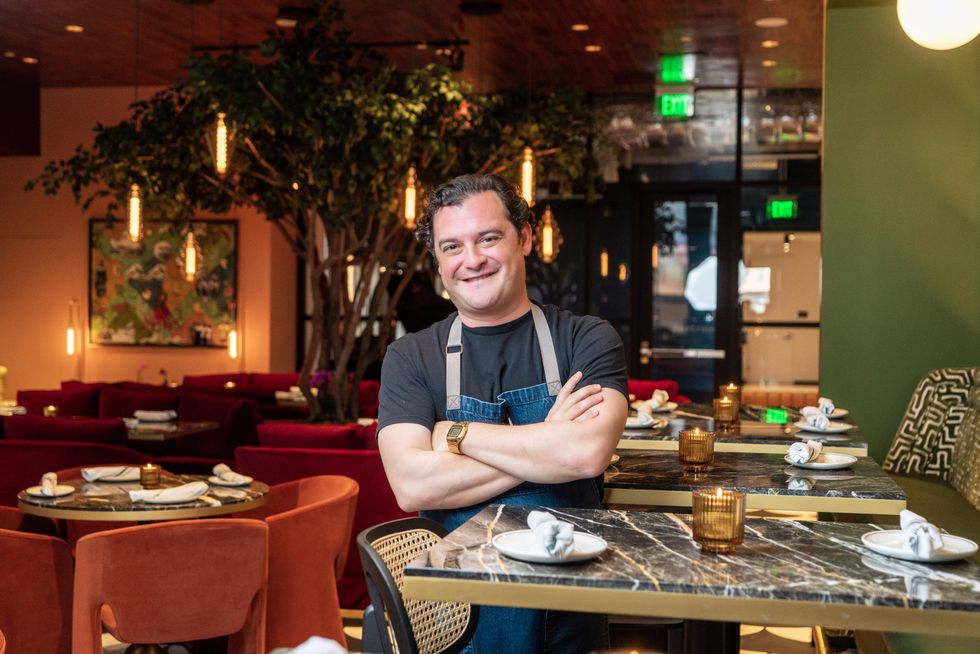 He's been a hot chef almost since childhood, working with his chef dad at the fam's restos. Now his own Lymbar is an anchor at the Ion biz and tech innovation center. Texas Monthly just called his fried potato "rose" starter with garlic aioli a "tour de force."
75. R'Bonney Gabriel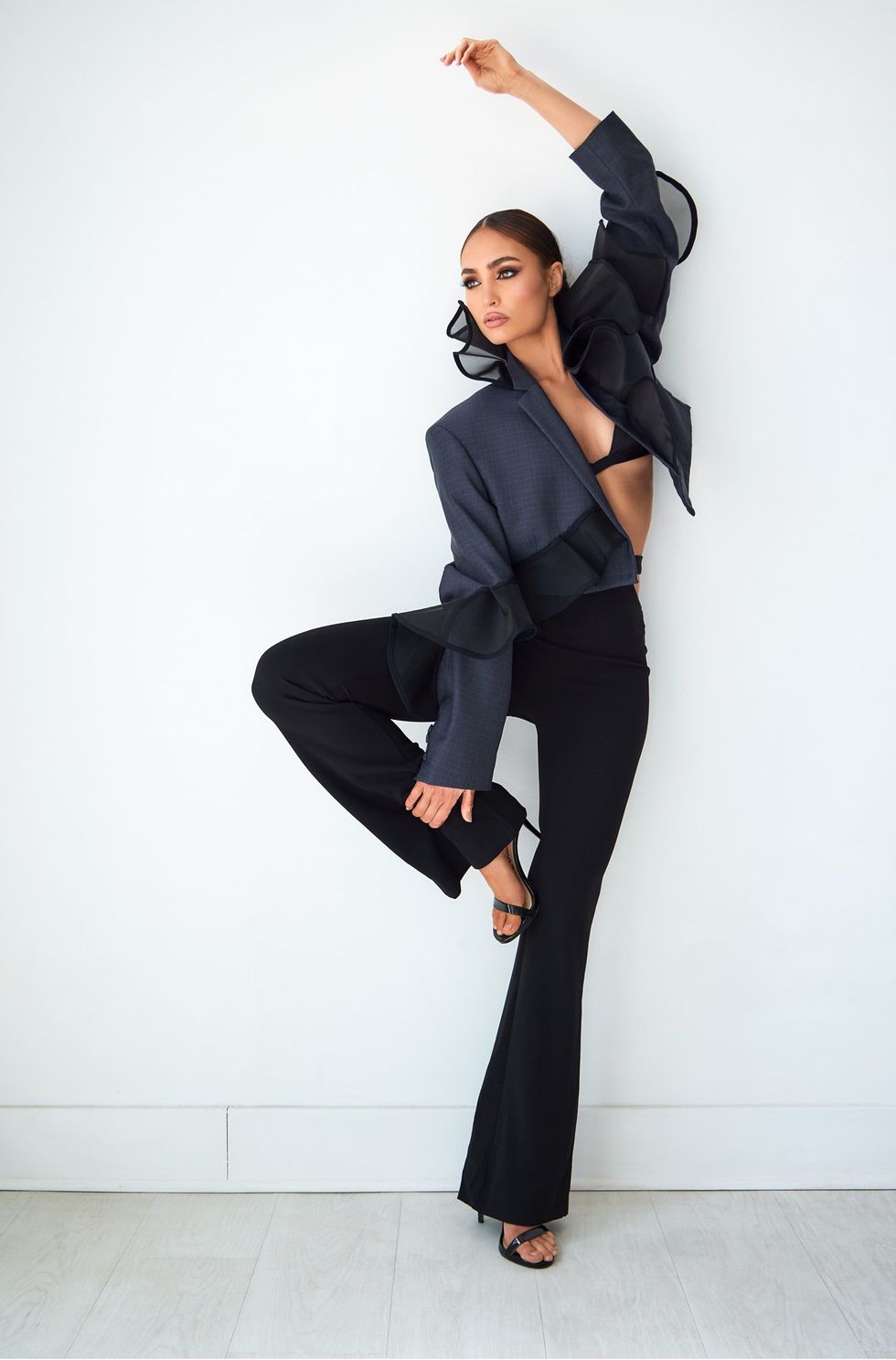 Prior to winning Miss Universe in January, Gabriel, the first Filipina-American to wear the Miss USA crown, had only been competing in pageants for two years — and was about to age out. Luckily, she just scraped by, allowing the spotlight to shine on her sustainable-fashion efforts with Houston's nonprofit studio Magpies and Peacocks.
76. John Michael Race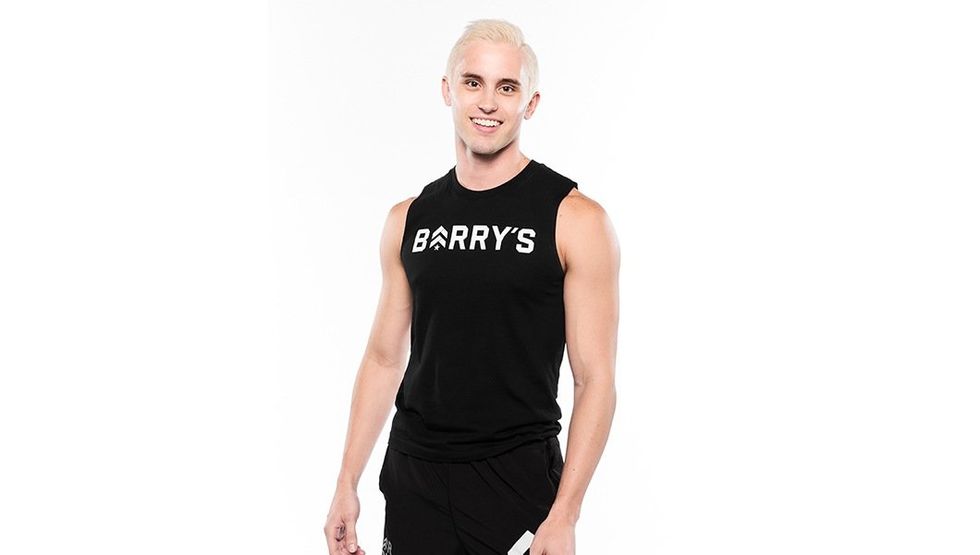 A founding senior instructor at Barry's fitness studio, Race, who has a nursing degree, packs the Red Room with his fire playlists. TikTokkers — and Ellen fans — may also know him from his viral video of his first time drinking boba tea.
77. Charlene Flash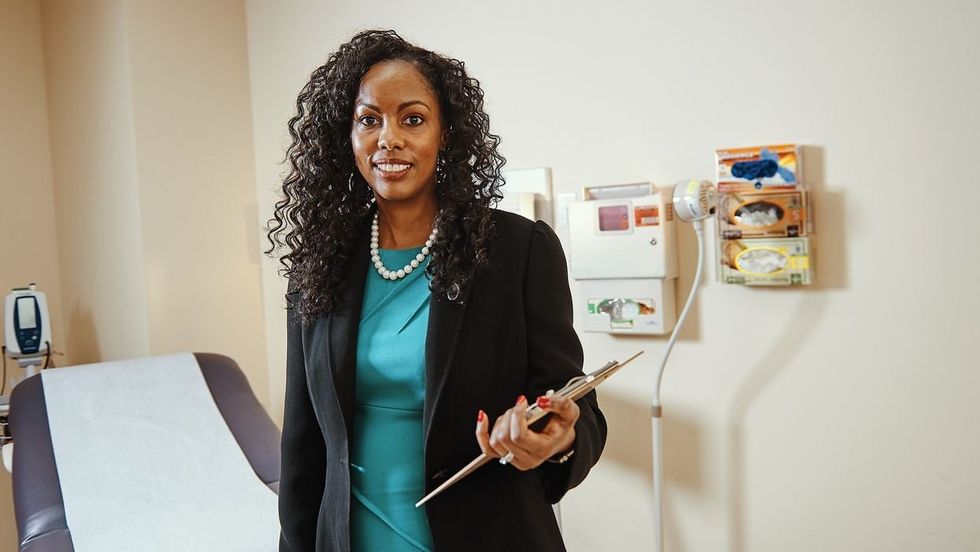 Photo by Fulton Davenport
She became executive director of sprawling, multi-clinic health center Avenue 360, which offers care for all income levels, days before the Covid pandemic hit. Having navigated that storm, with pioneering efforts in telemedicine and drive-through testing, physician Flash continues to steer the burgeoning, innovative nonprofit to new heights.
78. Demola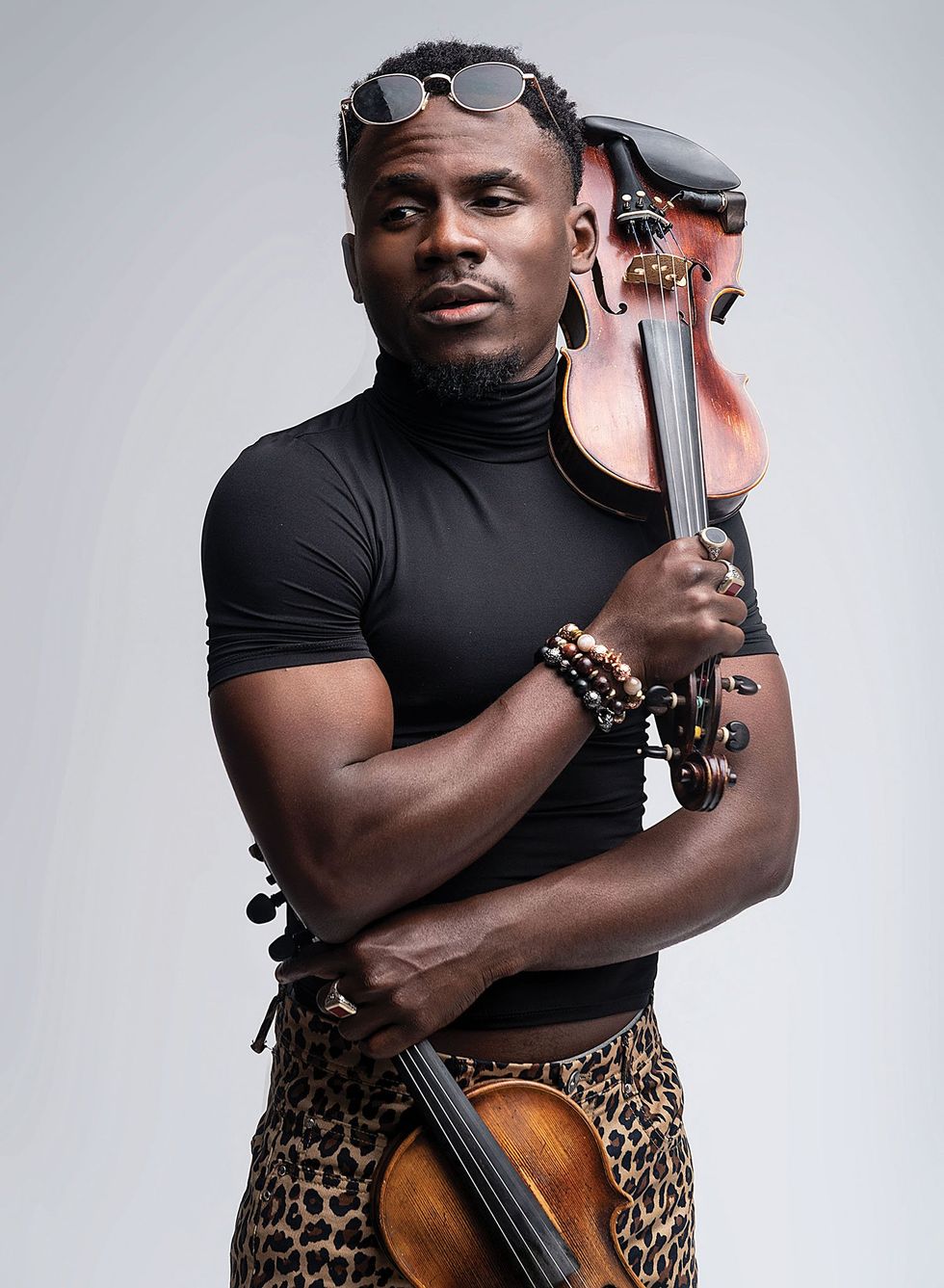 Viral TikTokker Ademola Daniel Babafemi, a.k.a. Demola, has earned raves as much for his hip-hop violin tunes as for his vibrant streetwear and custom suits (with or without a shirt). His summer tour includes a hometown show Aug. 19.
79. Jastin Martin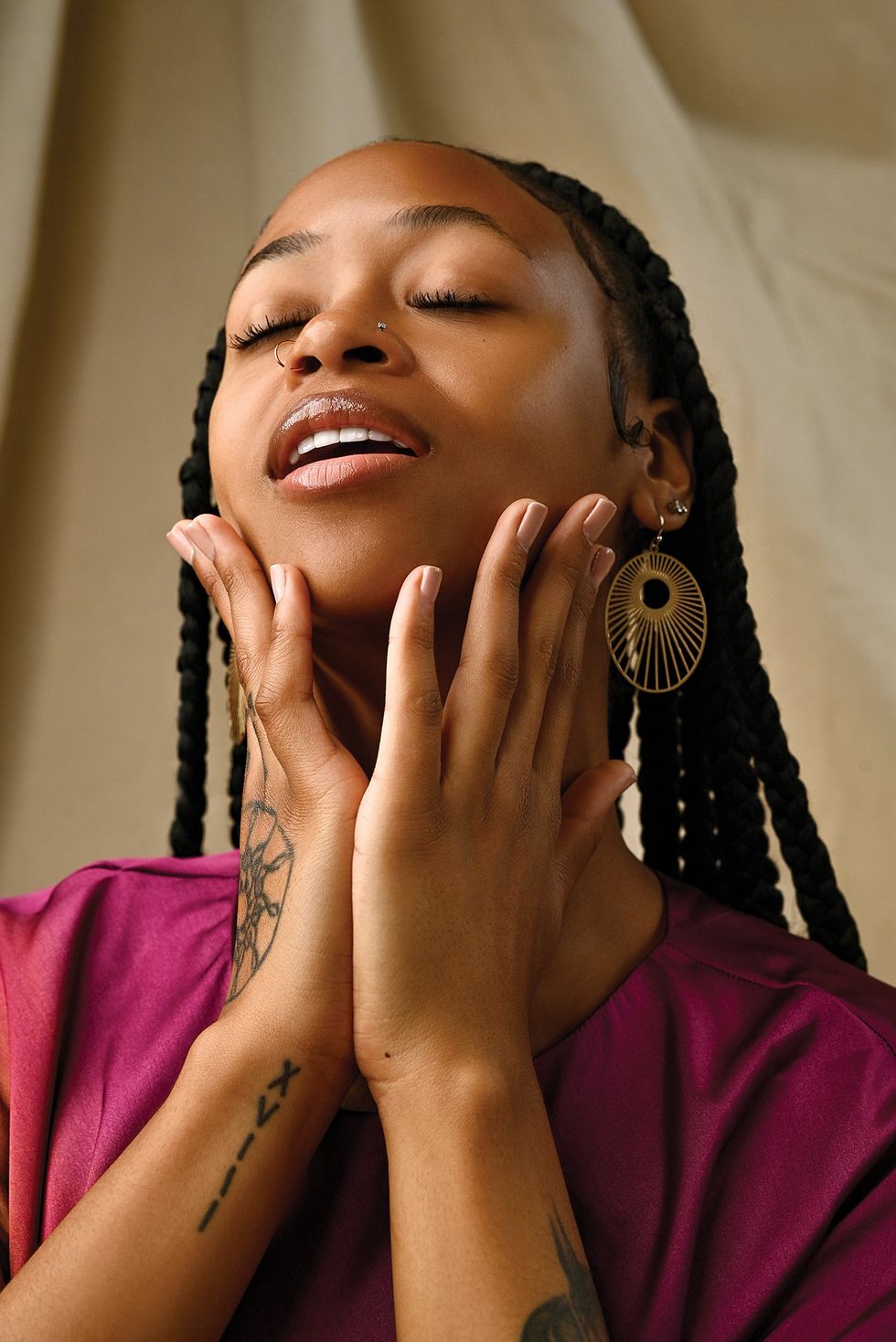 Photo by Jhane Hoang
A self-taught musician who's been writing songs since age 9, Martin was just signed to Def Jam Records, and is gearing up for a summer album release. But she's already won over fans with her minimalist, vibey, trap-soul songs like "Right My Wrongs."
80. Colby Smith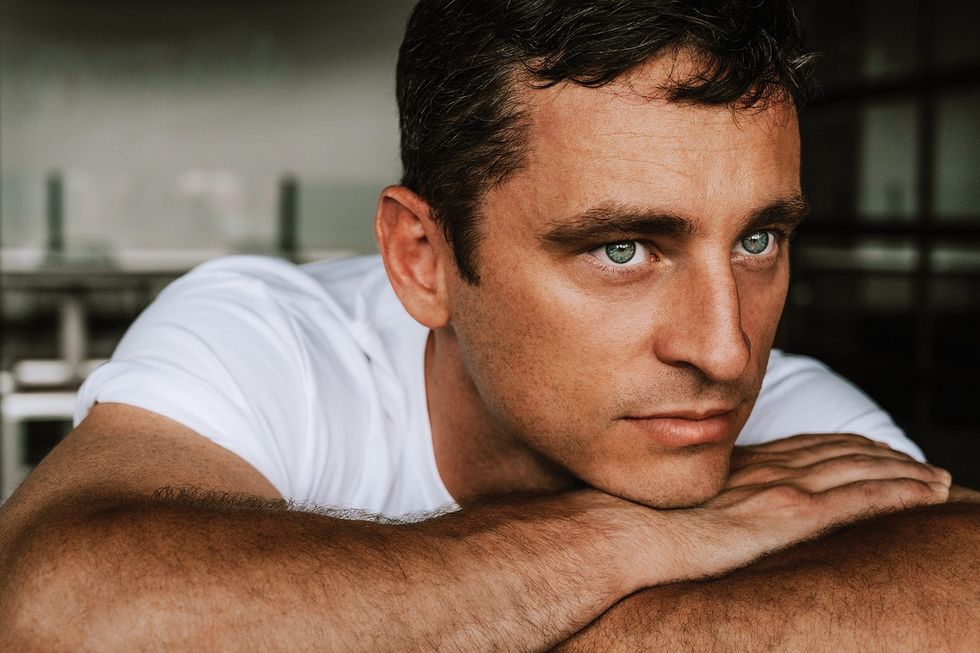 Photo by Jhane Hoang
Smith is VP of operations and the boots-on-the-ground at Katy's new Home Run Dugout venue (think Topgolf, but baseball). It's fitting, since Smith was the baseball team captain at West Point. He earned a Bronze Star and Purple Heart during deployments to Afghanistan before getting his MBA at MIT.
81. Ricardo Nuila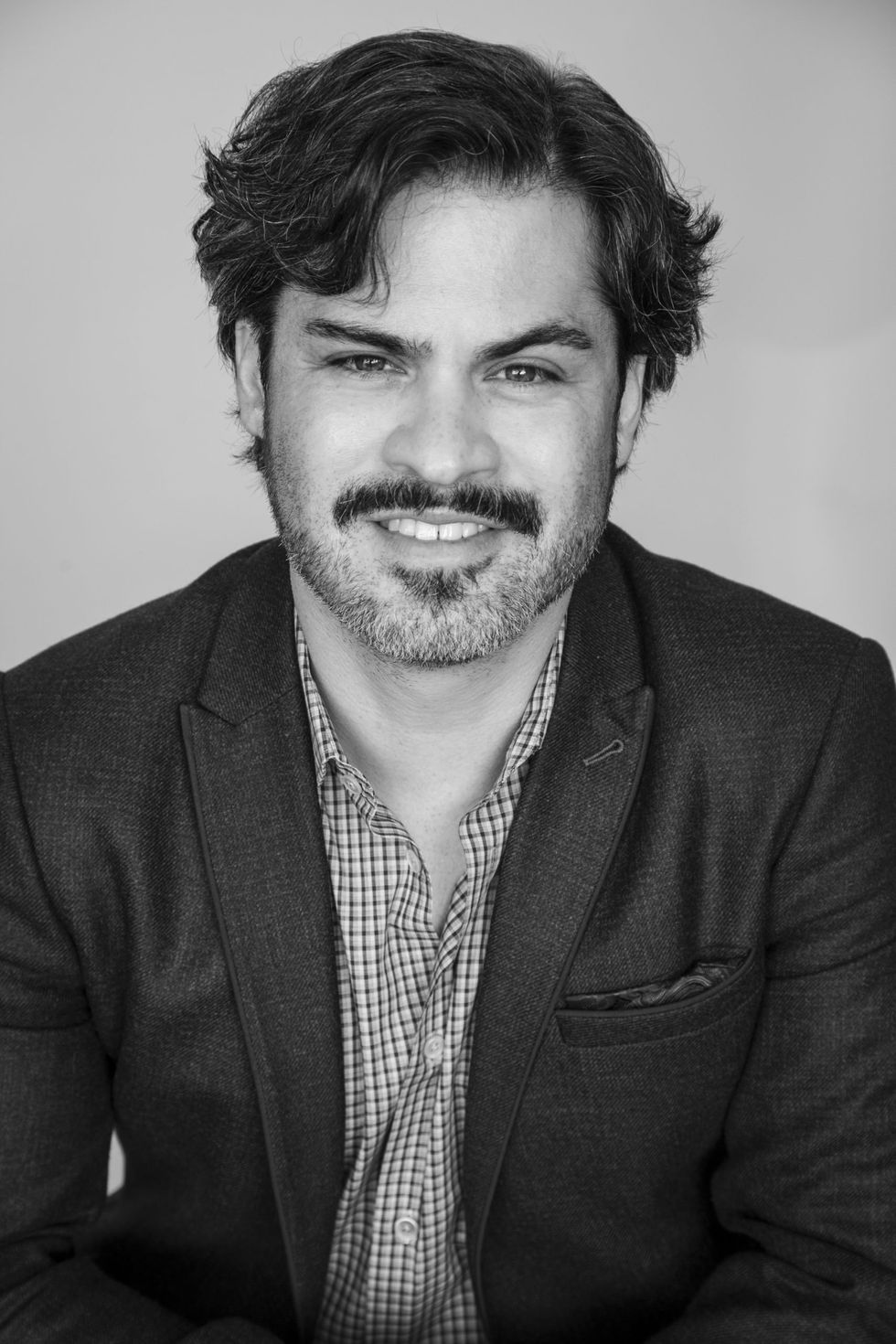 Ben Taub physician Nuila, 44, sheds light on all the things that the public hospital system is doing right in his new book, The People's Hospital. The dad of two thought he'd have to choose between a career as a doctor or one as a writer — but knew that he'd find the best stories in medicine.
82. Micah Edwards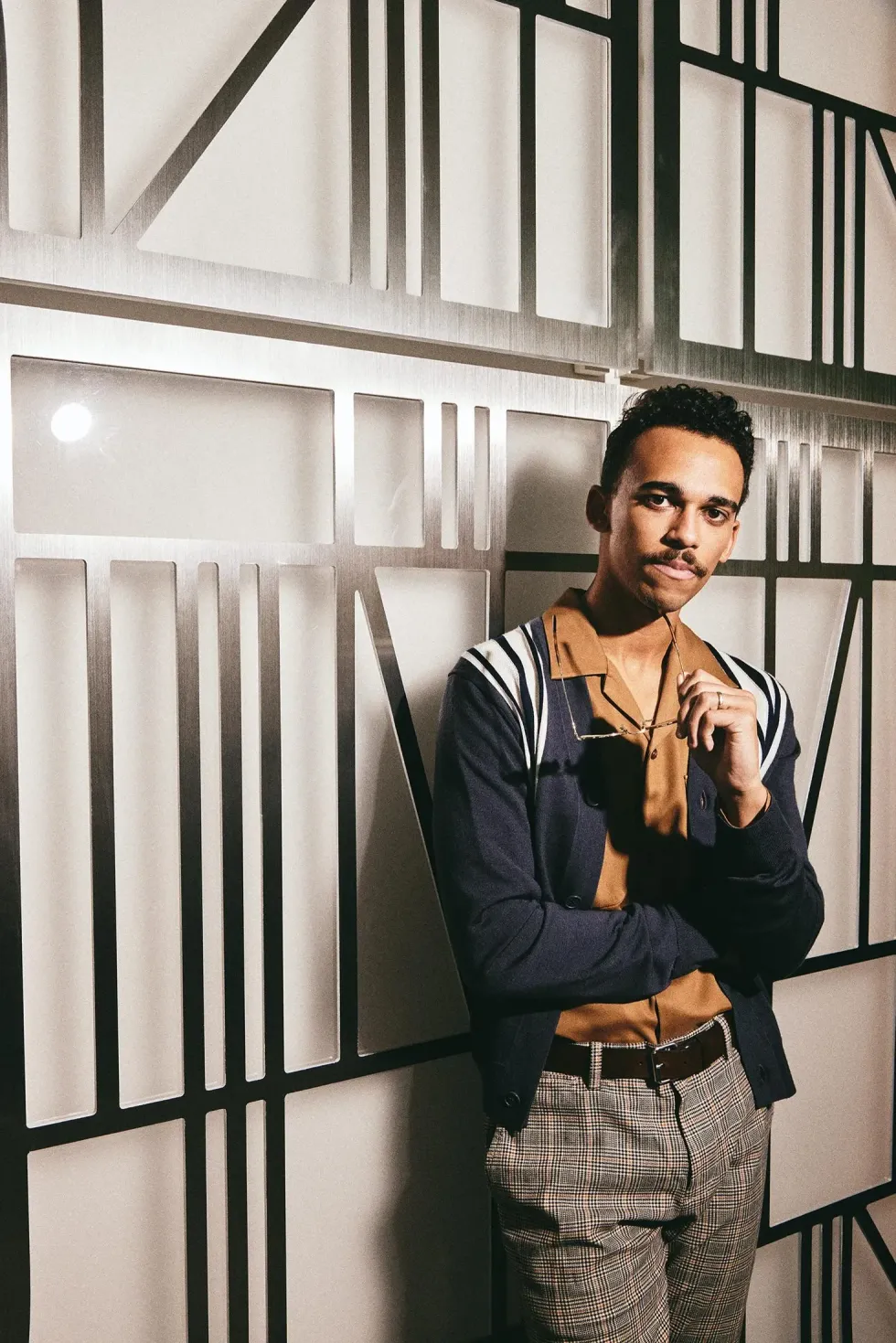 Photo by Steven Visneau
With a smooth, retro sound he calls "Texas soul," Micah Edwards is a hard-working singer on the rise. He recently opened for his sister, country star Madeline Edwards, and his own debut album, Jean Leon, drew more than a million followers on Spotify.
83. Nicky Sohn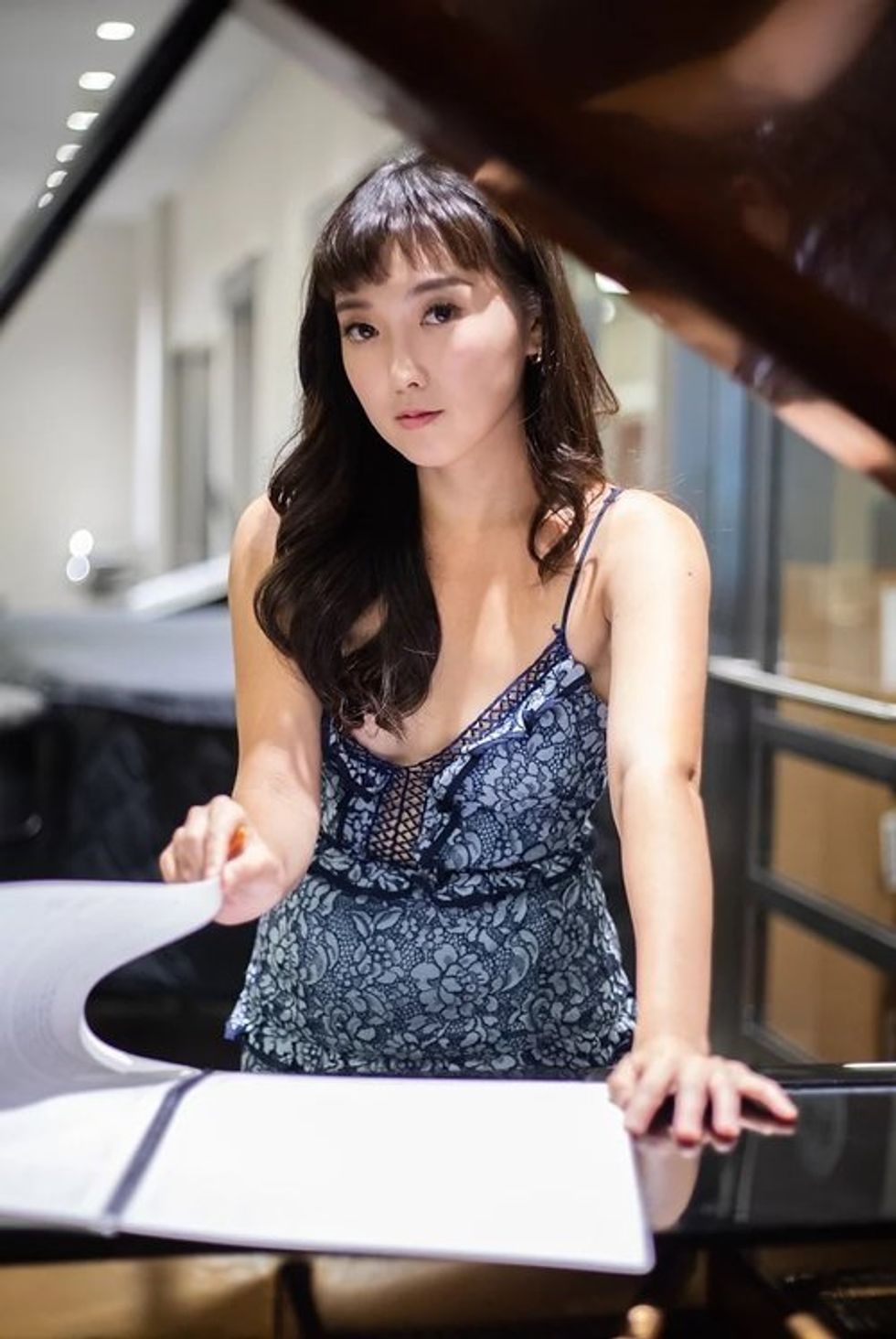 Korean-American Sohn is the composer-in-residence of Houston's 16-member, conductor-less Kinetic Ensemble string orchestra. Earlier this year, she premiered her violin concerto "Home," inspired by the stories of previously unhoused graduates of The Women's Home.
84. Tom Cunanan
He picked up and moved from D.C. to Houston mid-pandemic, somewhat on a whim, after fellow Filipino chef Paul Qui announced the Post dining hall. Since opening Soy Pinoy there, Cunanan landed the cover of Food & Wine's 2022 Innovators Issue. A fine-dining Filipino restaurant named after his mom is in the works.
85. Prince Varughese Thomas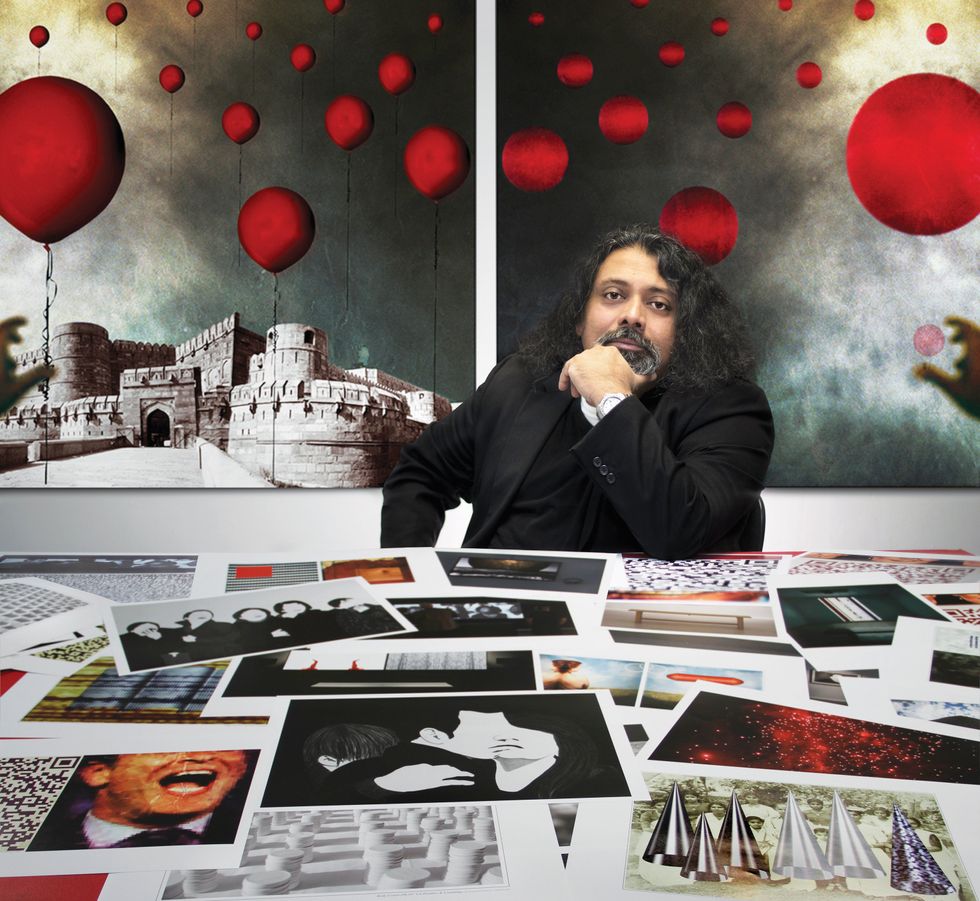 Indian-American artist and professor Thomas showcases the work of others in his own backyard. Literally. He and his life and art partner Britt Thomas erect a movie screen in their yard and invite viewers to park at T.C Jester Park and tune in via radio for short films by local artists.
86. Matthew Healey
With his El Segundo Swim Club in the East End, Healey reinvented the meaning of the phrase "pool bar." It just reopened for the season, and this year boasts DJ sets by the likes of Fat Tony during its Sunday Soundwaves series.
87. Grace Gibson
Concert promoter booking badass female artists by day, drag king by night? That's Gibson. She makes all her own costumes and accessories, from hand-stitched upcycled suits to a homemade drum kit.
88. Natalie Steen
Attorney-mom-content-creator Steen — she sends out a weekly shoppable newsletter called The Nat Note — can add designer to her multihyphenate title, having recently released a colorful resort-ready dress in collaboration with Antonio Melani.
89. Julie Friedman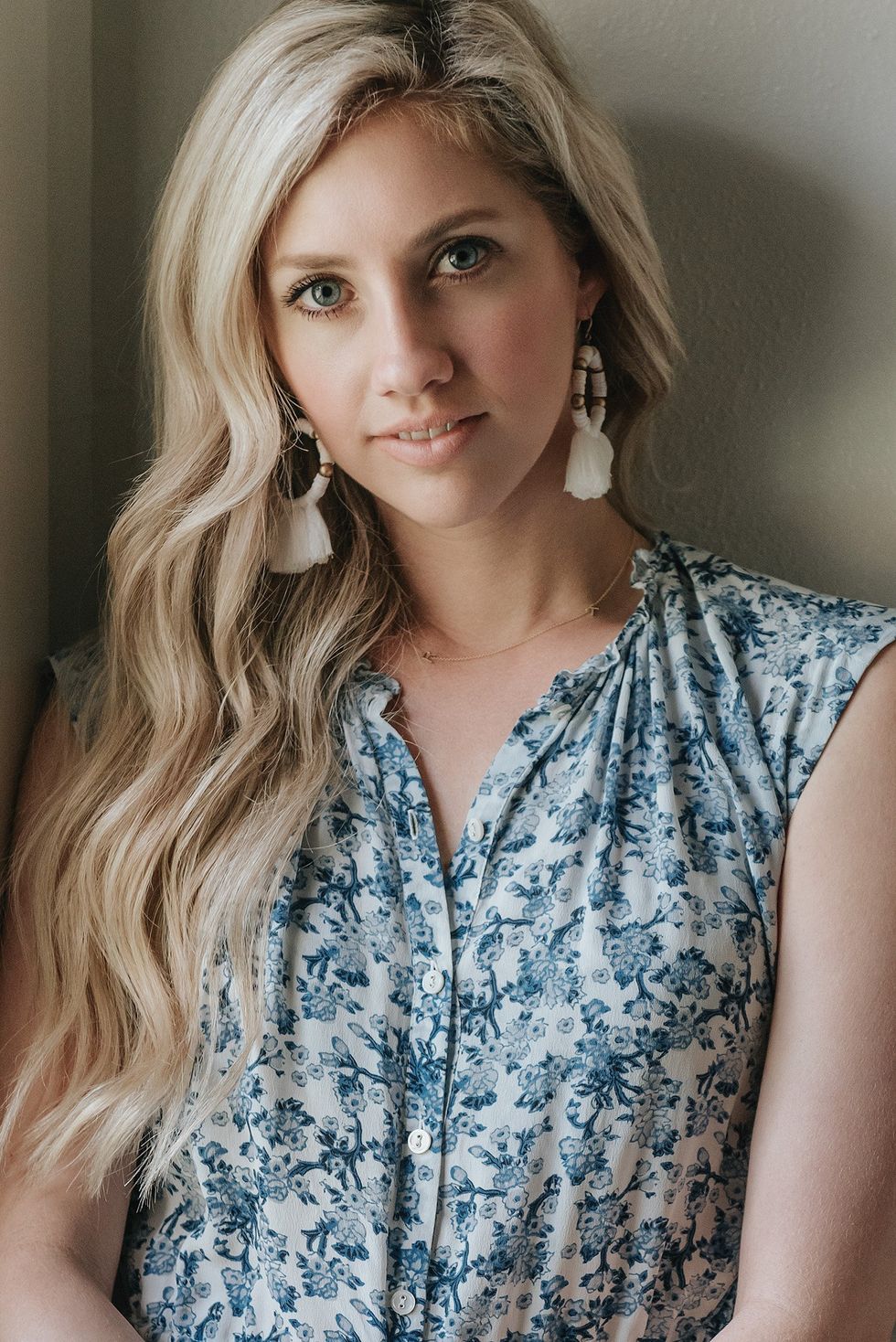 Photo by Jhane Hoang
Three times in as many years, Friedman's business Young, Wild & Friedman — which sells nontoxic play-dough and themed accessories in prettily packaged kits — has had to break a lease in order to move into a bigger warehouse.
89. Harper Watters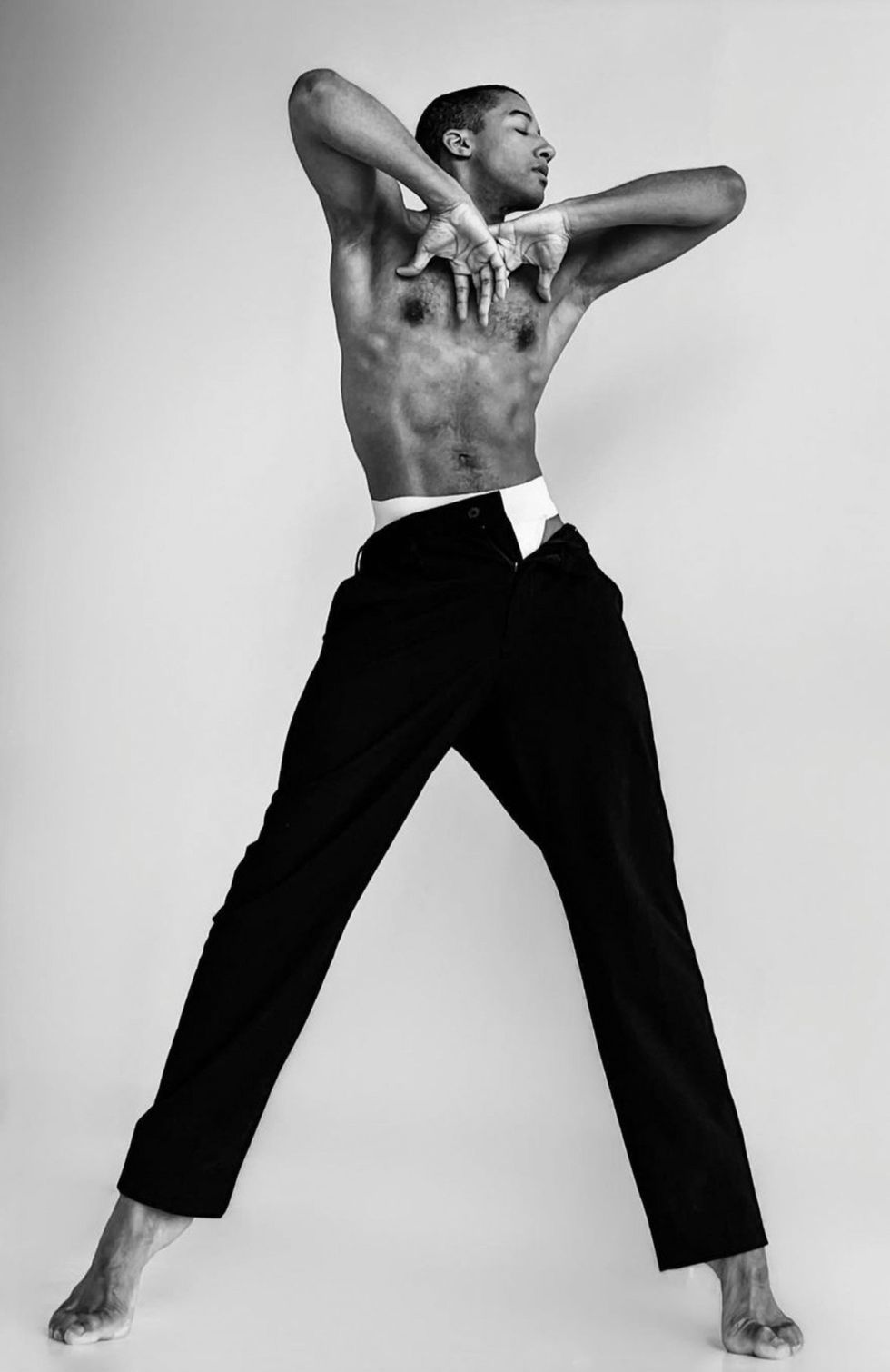 Photo self-portrait by Harper Watters
With his own YouTube channel and more than half a mil TikTok followers, Houston Ballet first soloist Watters, 31, is almost single-handedly redefining the classical art form. All while wearing sky-high heels.
91. Adam Krueger
Not everyone tunes in to CW39 for their weather report. But they should. Chief meteorologist Krueger, who's gone viral on TikTok a few times, incorporates into his live reporting suggestions from viewers — from Seinfeld quotes to Lizzo lyrics.
92. Maryam Naderi
Pioneering the clean-beauty trend in H-Town, beautiful Naderi — a full-time consultant for Alvarez & Marsal — has just opened an outpost of her Paloma nontoxic nail salon in Dallas.
93. Marlana Doyle
Former Met Dance exec Doyle launched Houston Contemporary Dance Company just before the pandemic, and besides commissioning dances from choreographers locally and worldwide, she recently rolled out a student company.
94 & 95. Katie McClure & Erin Breen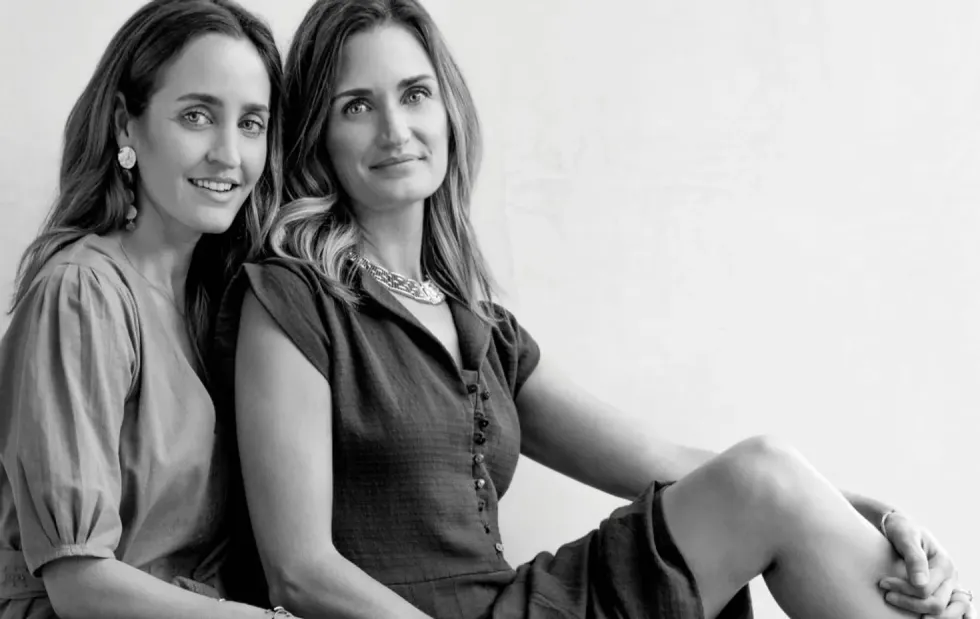 Photo by Jhane Hoang
Mirth Caftans long ago outgrew its name. The sisters' line of comfy-cool caftans became one of comfy-cool dresses, blouses and more — but they're all still made from ethically sourced artisan textiles that McClure and Breen travel to select themselves.
96. Andrew Solis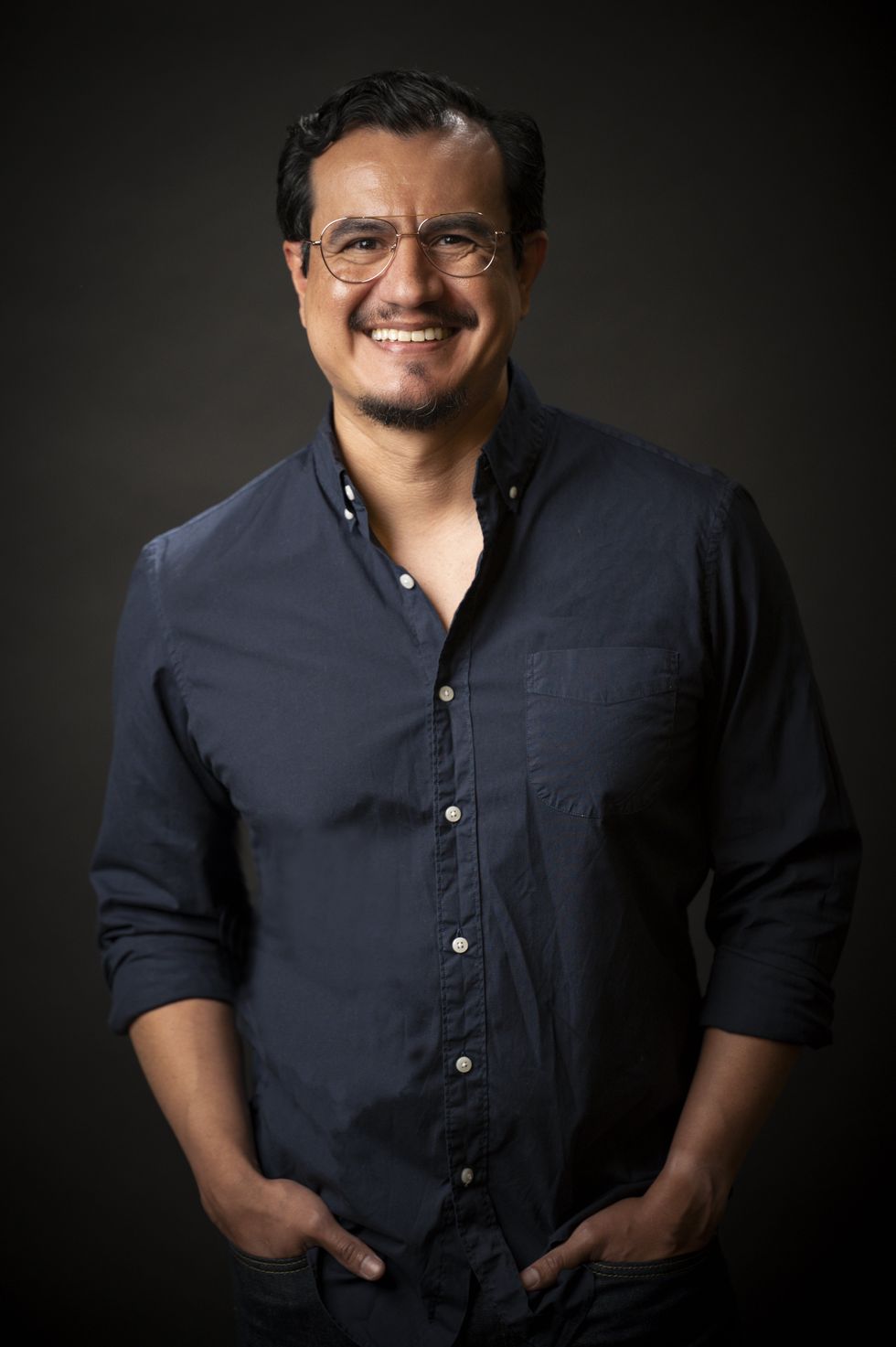 Artist-entrepreneur Solis enjoys everything about drinking … except, sometimes, the alcohol. Last year, he created zero-proof whiskey, tequila, gin and mezcal under the brand name Cut Above Spirits — all with less than one gram of sugar and all natural flavors.
97. Carrie Brandsberg-Dahl
Call her the Woman in Black. The fashionista is part-German, part-Japanese and all avant-garde, a softer-edged Tilda Swinton with no use for pastels. Having just co-chaired a fundraiser for HCCC, she, along with hubby Sverre, are rising-star arts patrons, and always a dashing pair.
98. Whitney Brantley
Known online as The Dopest Historian, the Prairie View senior student has always been passionate about history — and, since 2020, about enlightening others, especially young Black people, about how awe-inspiring Black history really is, through YouTube videos and city tours.
99. Mistress Isabelle Brooks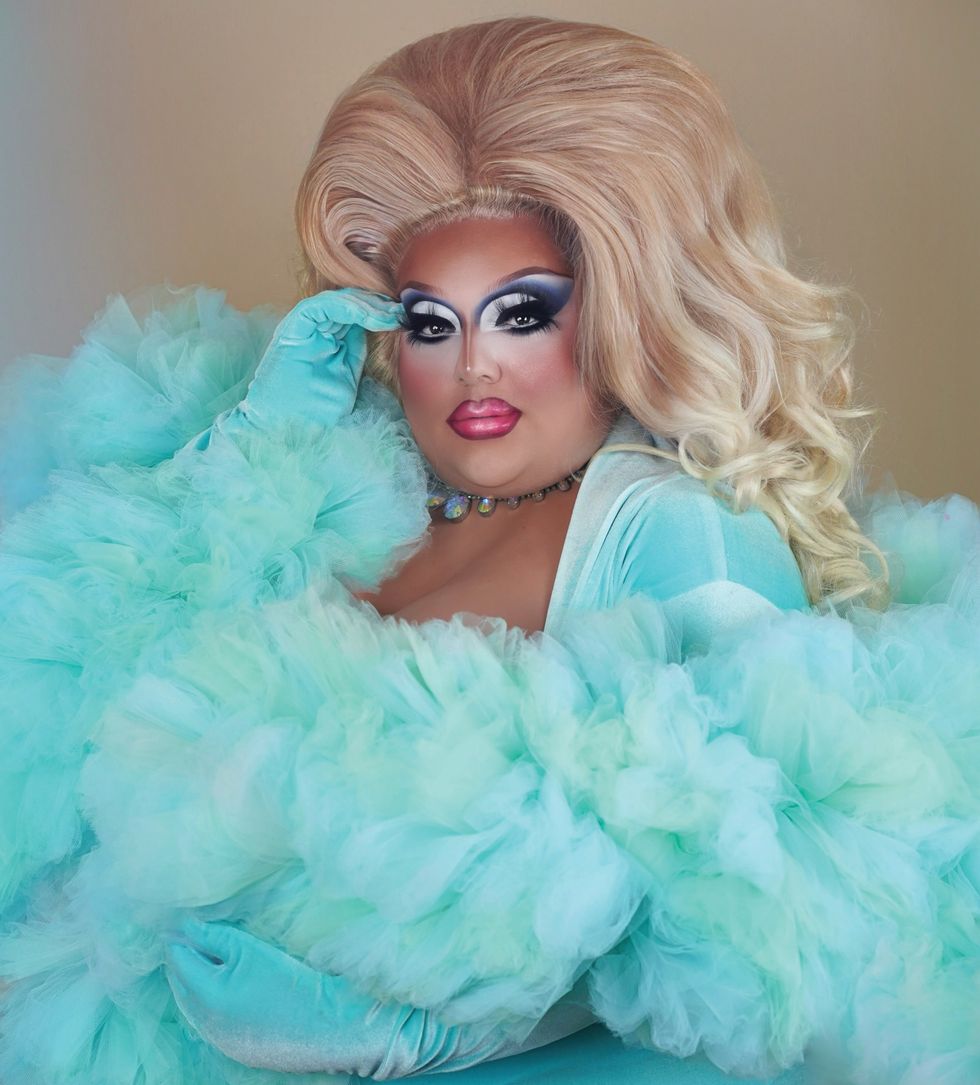 Fan favorite Brooks was the first contestant from Houston to compete on RuPaul's Drag Race, where she served looks and attitude. She regularly performs at JR's and South Beach and this summer is on a North American tour.
100 (& 101). Angelique Gioldasis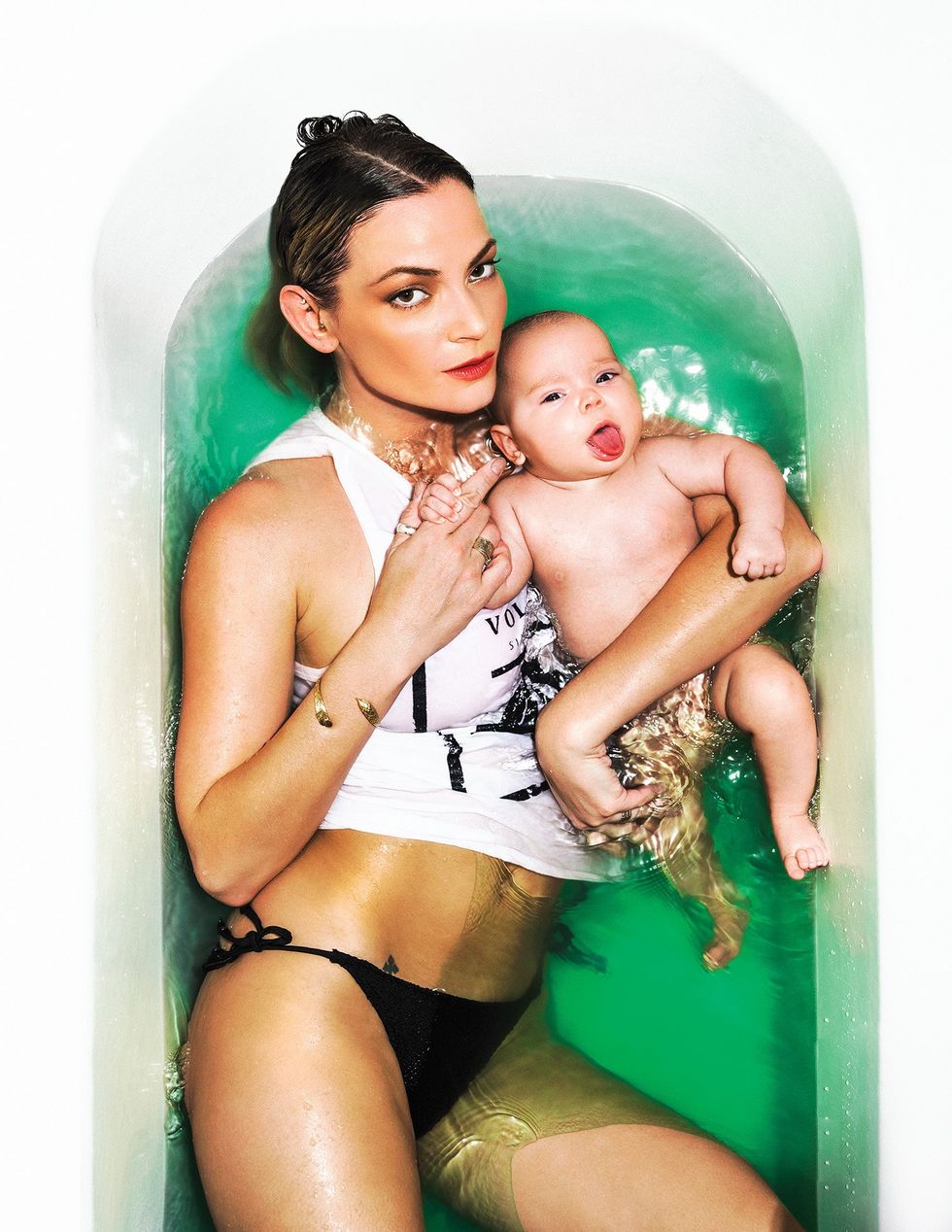 Photo by Jhane Hoang
Former professional model Gioldasis, who's been photographed by the likes of Bruce Weber and Juergen Teller, has dabbled in catering, wardrobe styling and event planning. She opened The Park HTX, a Downtown photo studio, in January — the same month she gave birth to her daughter, Gisele Elizabeth.
People + Places