Top Podcaster Carolla Hints at Imminent Move to Houston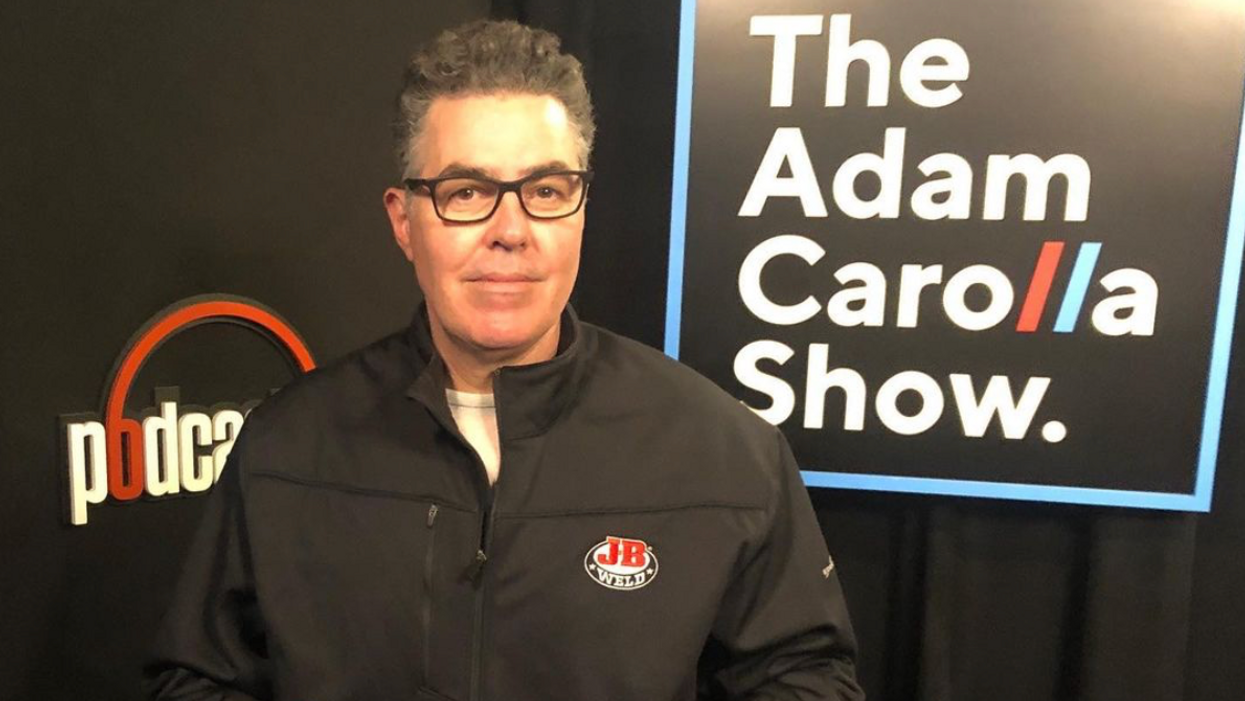 Move over, Joe Rogan. It looks like another top-tier podcaster may be moving to Texas — and this time to Houston.
---
On TV Tuesday night Los Angeles native and lifelong resident Adam Carolla, a popular comedian whose The Adam Carolla Show has the Guinness World Records distinction as the most downloaded podcast ever, made what could be construed as an announcement of a plan to relocate to H-Town. "I'm actually doing this remote in a van right now," Carolla told Fox News' Tucker Carlson. "And as soon as we're done with this hit, I'm going to commandeer this van and drive it to Houston."
Carolla may be partial to Houston because he set another record here earlier this year. Forbes reports that he "made history" with 1.1 million live video streams of his podcast that aired in real time in May, from the stage of the Houston Improv.
The conservative Carlson, a critic of the Covid policies of L.A. Mayor Eric Garcetti and California Gov. Gavin Newsom, on Tuesday took issue with L.A.'s new district attorney for his plans not to prosecute some crimes for fear that doing so would be systemically unfair to communities of color. He asked Carolla if, as a result of such policies, he'd consider leaving the Golden State.
"Let's do a simple thought experiment," Carolla said. "I just heard Elon Musk was moving to Texas. So the smartest man on the planet is deciding to move away from the dumbest governor in the United States. … What does that say to the rest of us?"
Numerous news outlets on Tuesday confirmed rumors that Tesla and SpaceX CEO Musk, said to be worth about $52 billion, has indeed moved to Texas after the exec made remarks to that effect at a conference of CEOs.
It's not known exactly where Musk resides in the state, but his newest Tesla factory is set to go in near Austin. "California has been winning for a long time, and I think they're taking it for granted," Musk reportedly said at the conference, of his decision to sell his multiple mansions in Cali and set up camp in the Lone Star State.
Joe Rogan, whose The Joe Rogan Experience routinely ranks among the country's most highly rated podcasts, moved from L.A. to Austin over the summer, buying a sprawling estate on the banks of Lake Austin for a reported $14 million. Rogan is said to love the state's freewheeling ethos for entrepreneurs. "One of the things I love about Texas is the fact that it's so wild," he told his listeners in September. "You could do a lot of sh*t here."
For his part, Carolla is a three-time New York Times best-selling author. He has appeared on his longtime friend Jimmy Kimmel's Jimmy Kimmel Live more than 50 times, more than any other guest.
People + Places