Show of Texas Artists — Including Houstonian Who Works with Glitter and Giftwrap — to Open at Tish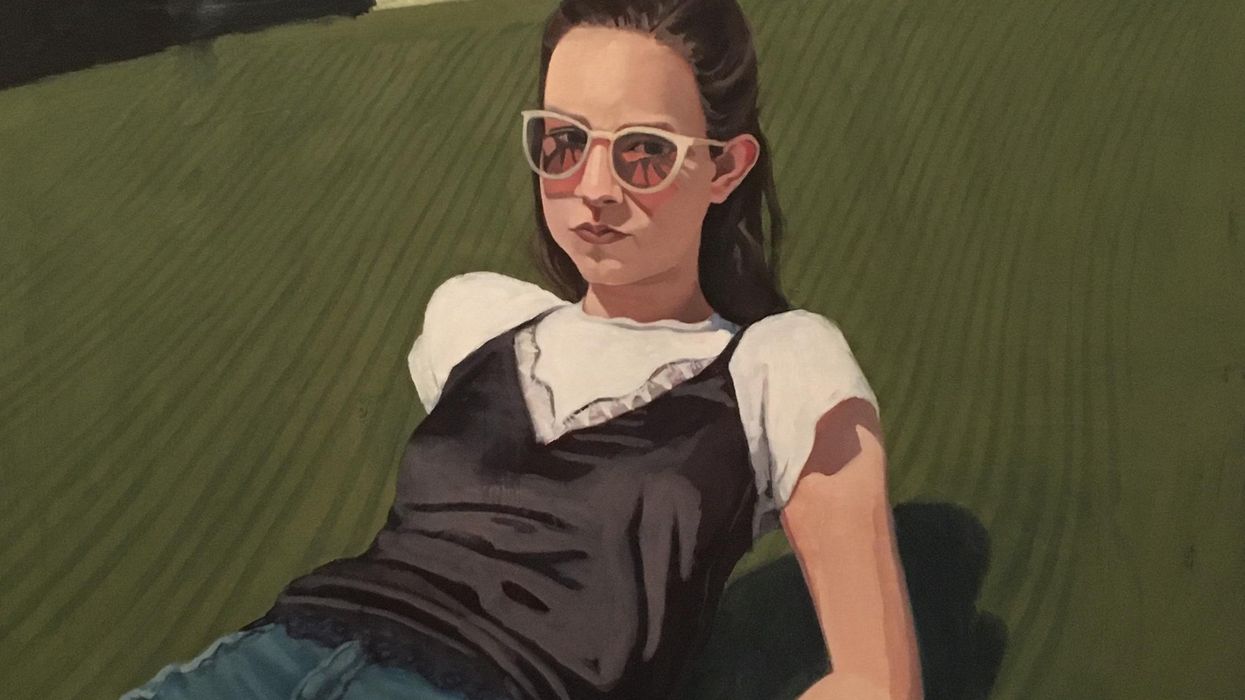 NEXT MONTH ANYA Tish Gallery will present Alexa, Take Me Home!, a new group exhibition highlighting the works of four cutting-edge Texas artists whose work is said to be touchingly relatable and achingly personal. The exhibition, inspired by the artists' everyday environments, will feature multi-layer paintings by Sara Marcheli and Lee Waters, music-inspired abstracts by Douglas Welsh, and large, complex works by Michelle C. Gonzales.
---
Based in Fort Worth, Michelle C. Gonzales' work combines a variety of mediums — from oil and acrylic paint to sewing and domestic materials — that, when deployed together, reference identity and family history, but in a fragmented, alternative way. Gonzales, who holds a Master of Fine Arts from the University of Texas and is currently a 2021 "community artist" with the Amon Carter Museum of American Art, is interested in how memory moves through time and space. She often deploys saturated colors, multiple perspectives and imagery that fades back and forth to highlight the hazy and imperfect recollections of memory.
Native Texan Sara Marcheli, who has several multi-layer paintings in the upcoming exhibition, uses her collection of family photographs as the inspiration for her painterly exploration of some of the overlooked aspects of the human experience. Using patterned fabrics — found, personal or given — and oil paint, Marcheli's work allows viewers to adapt their own open-ended narratives based on the works.
The multi-layer works in the exhibition by Houston-based artist Lee Walters, who is currently pursuing her MFA at the University of Houston, explore similar themes to the works by Marcheli and Gonzales. Walters' pieces, consisting of monochromatic paintings adorned with domestic ornamentation like glitter, fabric and giftwrapping paper, seek to explore the artist's connections to the people in her life through how she sees, or wishes to see, them.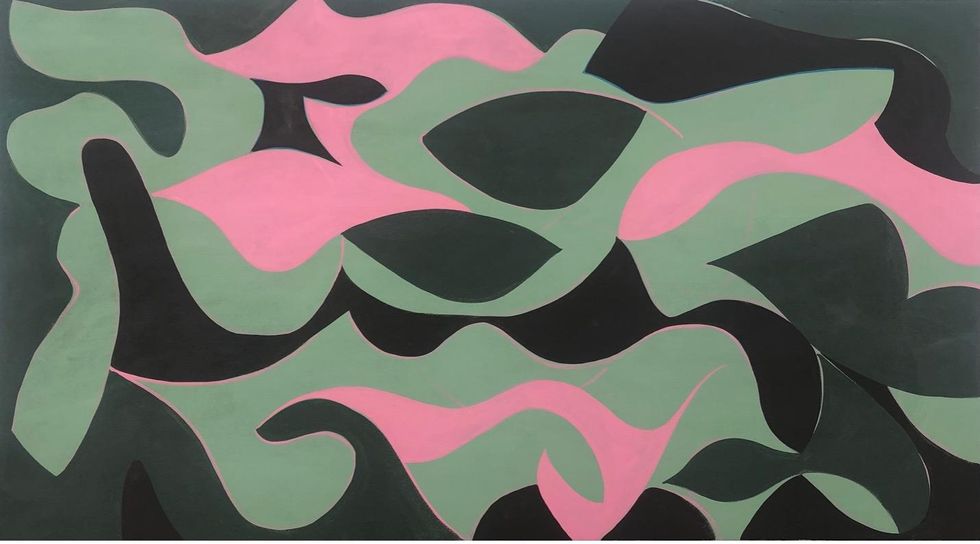 Douglas Welsh's 'Underwater'
While the works of Gonzales, Marcheli and Walters are based on the ephemeral memories of people, the works in the exhibition by Texas-based painter Douglas Welsh are inspired by the memories of music. As part of his artistic process, the Florida-born artist listens to pieces of music by a diverse range of artists — from The Killers to Beethoven — on repeat for hours at a time until his sensual and amorphous form-sporting canvases are complete. The paintings by Welsh, who is also currently working on his MFA at UH, follow in the wake of contemporary abstract expressionist painters and seek, through harmony and balance, to express the visual synergy and synchronization in his life.

The new memory-exploring group exhibition opens on Aug. 7 and will be on view through Sept. 4. An artist reception for the exhibition will be held on Aug. 7 from 12-5pm.
Art + Entertainment