Autumn Dream
Along the Wisconsin shoreline of Lake Michigan is a pristine peninsula promising outdoor adventure, fall foliage — and the country's best cherry pie.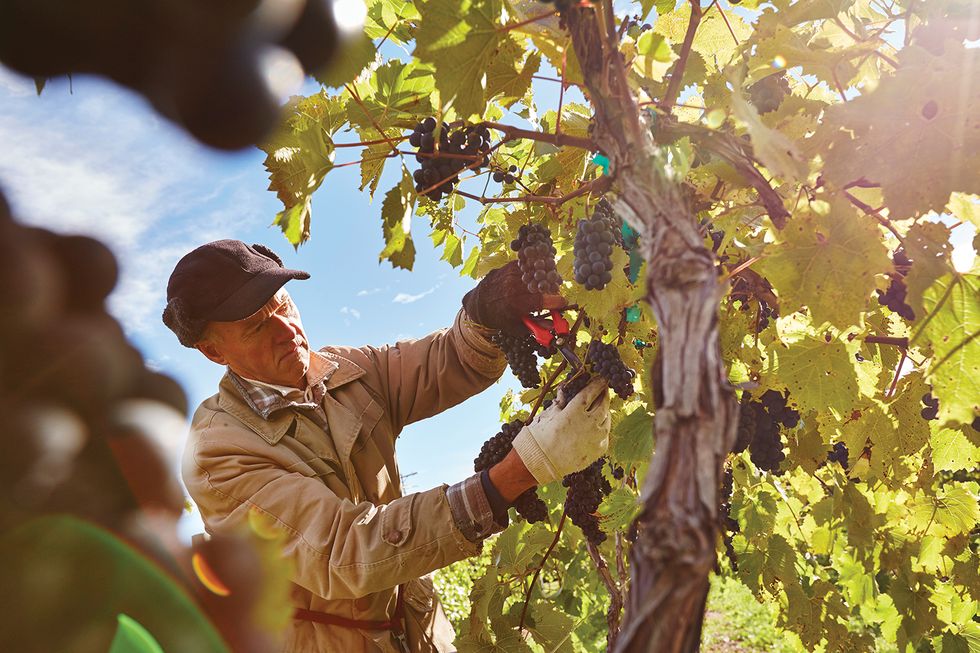 There's a chill in the air, but the lush landscape is ablaze with fiery hues of crimson and carmine, offering the picture-perfect autumn moment. Like a scene out of a postcard thoughtfully handpicked at one of the shops that dot the winding roads along the shoreline, Door County is a quiet stretch of peninsula jutting out from the eastern coast of Wisconsin into Lake Michigan.
---
The region is a hidden gem of the Midwest that attracts millions year-round, but especially in the fall when the weather invites hiking, biking and golfing. Green Bay is the nearest metropolis, but city life is soon forgotten. With a handful of quaint, historic towns to explore across the 75-mile stretch of coast, lots — or, if preferred, very little — can be done during a getaway.
In historic Ephraim, the Edgewater Resort with roomy suites and cottages overlooking Eagle Harbor offers all the comforts of home with breathtaking views at every turn. A short drive away, at the century-old Hillside Inn, accommodations with names like Marigold and Mayflower are charming and cozy, with neatly appointed details, as in wingback chairs angled toward crackling fireplaces and views of manicured gardens. 
Venturing off property to see what other pockets of the peninsula have to offer would be wise. Walking or biking the 10-mile Sunset Trail, beginning near the Fish Creek entrance to Peninsula State Park and winding through Weborgh Marsh and towering cedar and maple trees, is a fantastic way to take in the fall colors by way of the cliffside communities.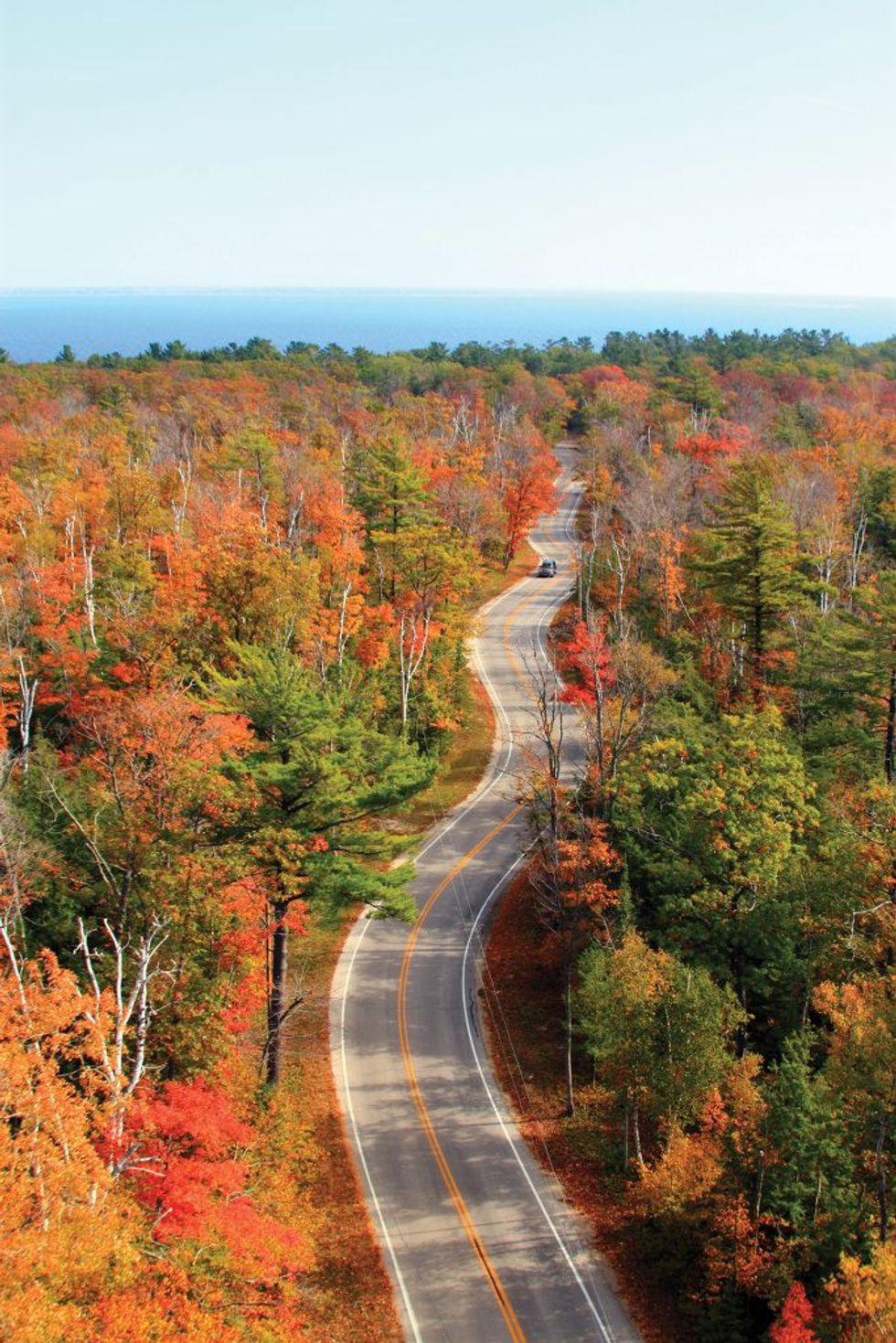 A ferry ride across Death's Door isn't as treacherous as it sounds, and in fact leads to Washington Island, Door County's "crown jewel." Visitors relax on Schoolhouse Beach's pristine limestone-pebble shores, and while it's a tad chilly for splashing around, the serene sounds of the water washing in and out offer solace. Farther inland is the Lavender Farm and Market. Harvested in the late summer, the lavender plants are sustainably grown, then distilled into lavender oil to make dozens of products, including bath salts, jellies and spices, for sale in the shop.
Back on the peninsula, touring Seaquist Orchards in Sister Bay — with 950 acres of cherries and 30 of apples — is a must. The multi-generational family-owned and -operated business controls 85 percent of cherries sold in the nation, but one wouldn't know it from the down-home country feel of the farm and market still run by about a dozen family members today. Different varieties of freshly picked apples are piled high in baskets with fresh slices laid out for visitors to taste. Apple donuts entice in glass cases while jars of jellies, jams and salsas line the shelves. But the most popular item is a good old fashioned pie, made with three solid pounds of Seaquist cherries.
Cherry pie is part of a larger food tradition in Door County. With its close proximity to Lake Michigan, whitefish is prevalent on many menus, and authentic fish boils, served with sides and dessert in a festive group gathering, have become part of the culture. At Pelletier's in the heart of Fish Creek, fresh Lake Michigan whitefish caught by local fishermen is cooked over an open fire as guests gather around — phones in hand to capture the oversize pot of water catch flames for a brief Instagrammable moment. It's all served fresh in the restaurant's main dining room, topped with butter, sliced bread, coleslaw and potatoes.
Eat, sleep, explore, repeat. Then have another piece of pie.
Food+Travel