After Closure in 2020, Couple Bets Their Buns on Gourmet Burger Spot's Success
THE BURGERS ARE back! A year and a half after shutting down their Greenway Plaza location due to the ongoing health crisis, Burger-Chan owners Diane and Willet Feng are slinging their unique sandwiches once again.
---
Now in its soft opening, the Galleria-area restaurant is "an Asian-owned, mom-and-pop counter-service gourmet burger concept that serves umami-filled burgers with a side of community and inclusiveness," Diane explains, noting that she and Willet are still hiring and training, and hours may fluctuate.
Willet, the culinary brains behind the operation, says the menu has something for everyone. "Many of our sauces are made in-house, and we use fresh 44 Farms ground chuck for our patties," he says. "What sets our burgers apart is that each burger is topped with a special glaze that amplifies the umami flavor of the beef."
While at Greenway, the couple and their staff experienced backlash from some unruly customers who did not want to comply with Covid-19 safety precautions that were set, such as switching from in-person to online ordering. The Fengs are determined to make sure that this time around, the safety of everyone is still top of mind. "Burger-Chan follows current CDC and health department Covid protocols," the pair assures CityBook readers. "All of our staff are required to wear masks, high-touch points are regularly sanitized, tables are spaced to allow for social distancing, and there is covered outdoor patio seating."
The concept that was born out of a love of food, community and flavors is a prime example of what it means to be Houston Strong. For Diane and Willet in particular, this translates into mouth-watering burgers that took years to perfect. Above all, they hope their customers leave satisfied and ready to come back for more. "More than anything, we want people to be blown away by the flavors we build," they say. "The food we prepare is thoughtful and time consuming. A focus on good ingredients, hard work, and not taking shortcuts has guided our success."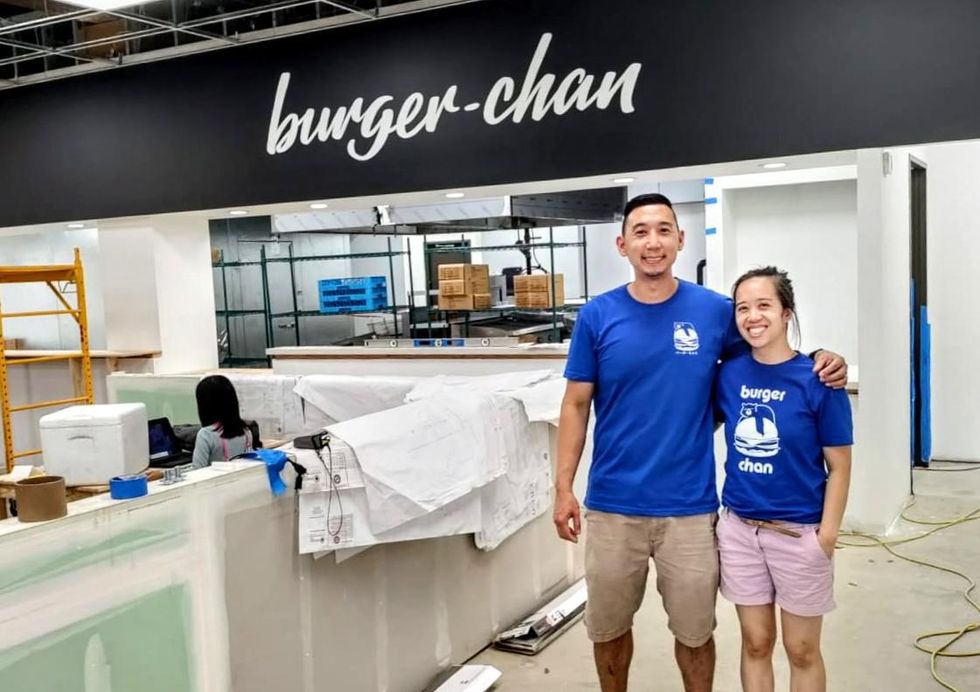 Food