Photographer's 'Corrupted' Pics Spark Conversation at Popular Art Gallery's New Space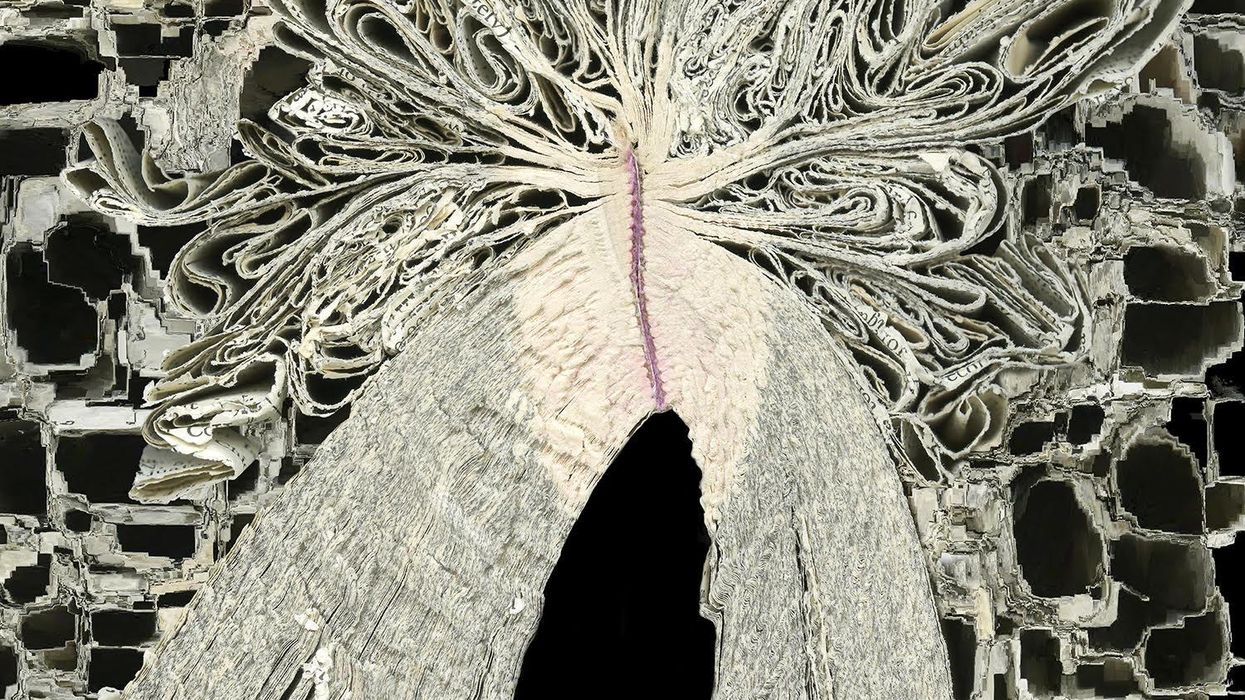 AMONG THE MANY participating spaces in this year's FotoFest Biennial is Nicole Longnecker Gallery, which relocated from Colquitt to the ALARA Garage complex in the Heights last fall. On Saturday, Sept. 24, the gallery joins the city-wide celebration of photography with an open house for Cara Barer's new exhibit Glitched, featuring the artist's hyperreal, digitally "corrupted" photos of repurposed books, newspapers, and other print media she has dropped into water or otherwise mangled to create dramatic, otherworldly images.
---
"Books take up a lot of my space," laughs Barer, who was born in Freeport in 1957, and vividly recalls visits to her local library as a young girl. But while Barer's large-scale photos are indeed immersive and lovely to look at, there's more happening here than just eye candy.
For many of the photos in Glitched, Barer began by scanning books she had transformed into sculptural objects and then, using digital software, deliberately "corrupted" the resulting images so the viewer is unable to decipher any words on the pages. This final step is less an aesthetic decision and more a direct commentary on how inaccurate the information we choose to consume can be. "I feel like people are looking in the wrong place for their information," says Barer, who is alarmed by the recent wave of book challenges and bans in Texas and across the country. "Glitched is also about censorship, and the books people are removing from libraries." In one dramatic photo, a vertical stack of 14 books, each stamped with the word "withdrawn" in red ink, looms like a mini Tower of Babel, a totem constructed from the very objects some people feel are so dangerous.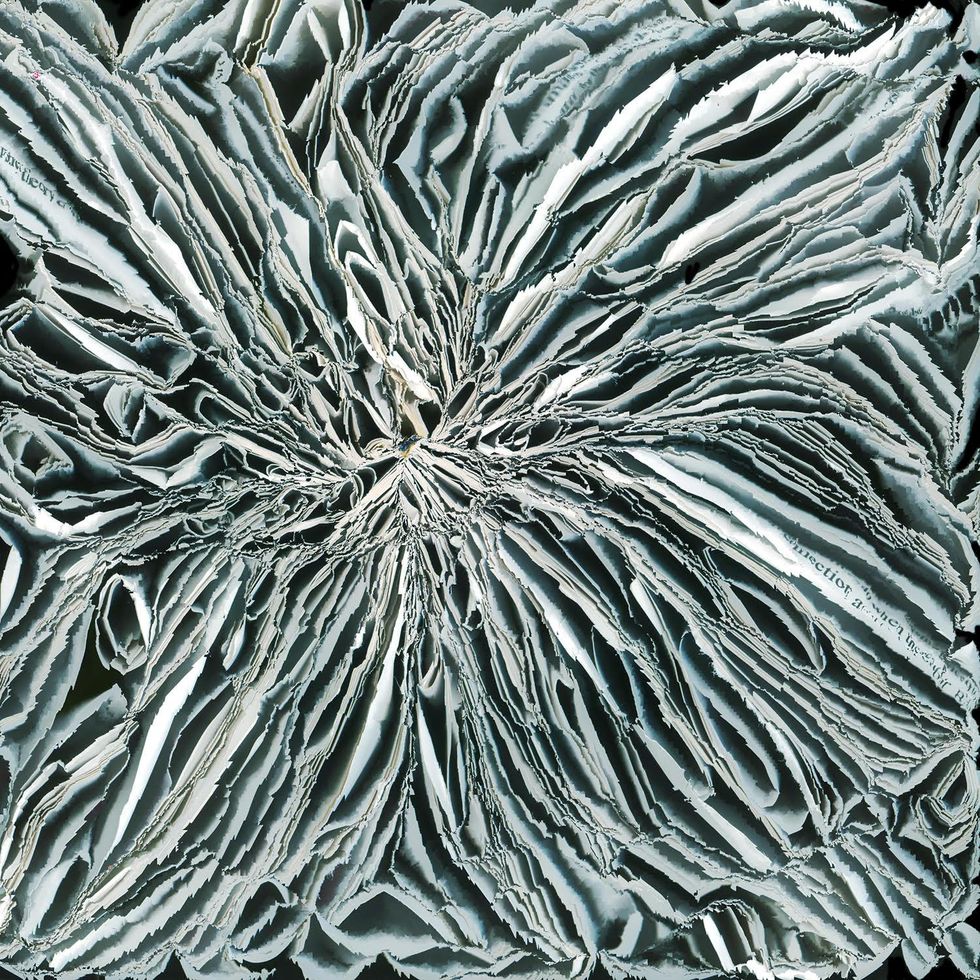 'Sheer Stress'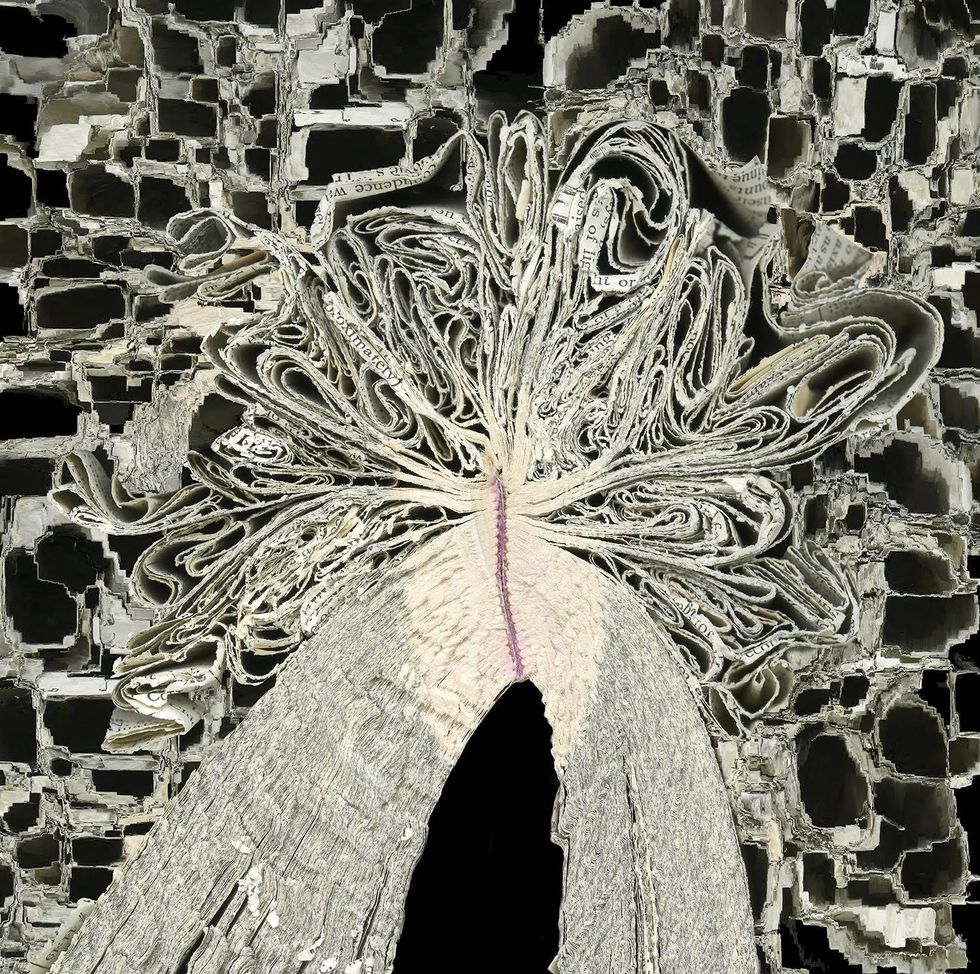 'Glitched'
"I don't have any power to really do anything about it," says Barer, who has exhibited in shows throughout the U.S. and Canada, and whose work is in collections around the world. "Other than make my art, make my statement, and hope that it gets somebody to think about what they are doing."
Glitched opens Saturday, Sept. 24 and runs through Oct. 29. The Gallery is open 11am – 4pm, Tuesday through Saturday by appointment.
Art + Entertainment