Get Down, Downtown: New 'Micro Club' Cherry Pops Into Main Street
Michael Anthony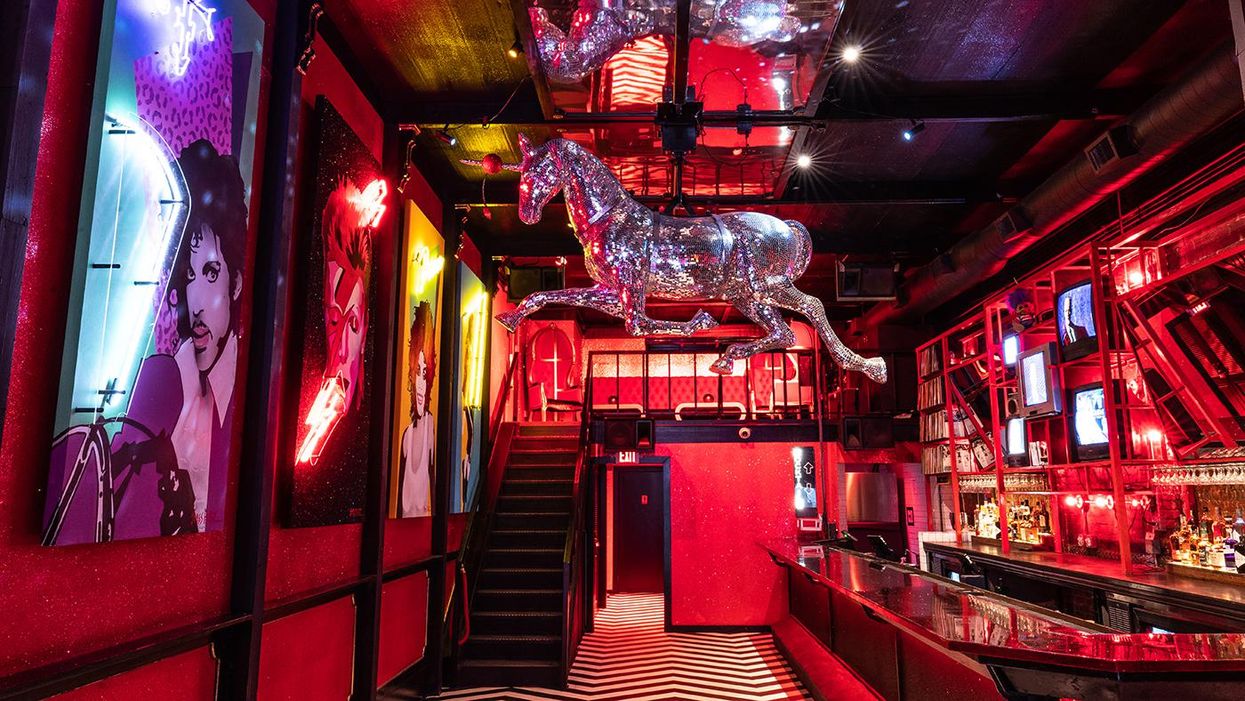 A NEW CONCEPT promises to glam up Downtown, which has been eerily quiet for the past year. The '80s-and-'90s-inspired "micro club" Cherry will open May 7 underneath Captain Foxheart's Bad News Bar on historic Main. Think Alice in Wonderland meets nostalgic rock 'n' roll: Creator Carson Hager, President of Hospitable Viking, says that the club is an "ode to a wild time of garish excess," perhaps in a nod to the other roaring '20s after the Spanish flu pandemic. "It's certainly time to dance again," he says, "and we're hoping to bring the party back to its rightful place in downtown." He says patrons will love the "all-night dance party" vibe, featuring a playlist of songs everyone will know.
---
Inside, tables that look like oversize LP records and round banquettes welcome guests, who will probably immediately gravitate to the bar, backed by a wall of vintage TVs playing old MTV hits and other '80s shows. An explosion of glitter, neon and animal prints — and a disco ball the shape of a life-size unicorn — beckons guests to the dance floor. And VIPs can post up on the mezzanine, next to the DJ booth, for a view of the action, or try their hand at strumming their own tunes on the "grab-and-play" electric guitars.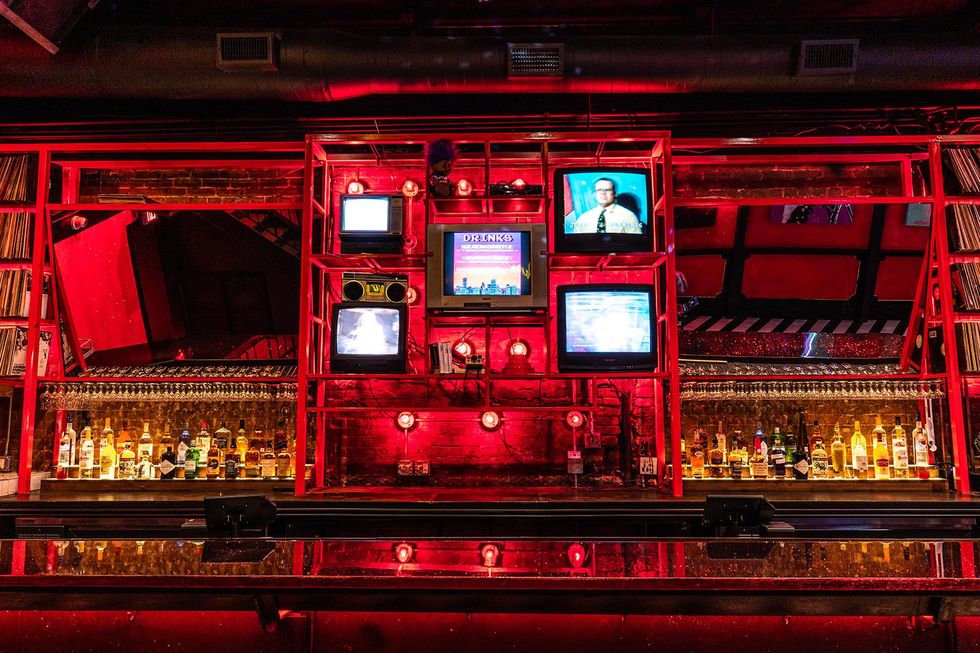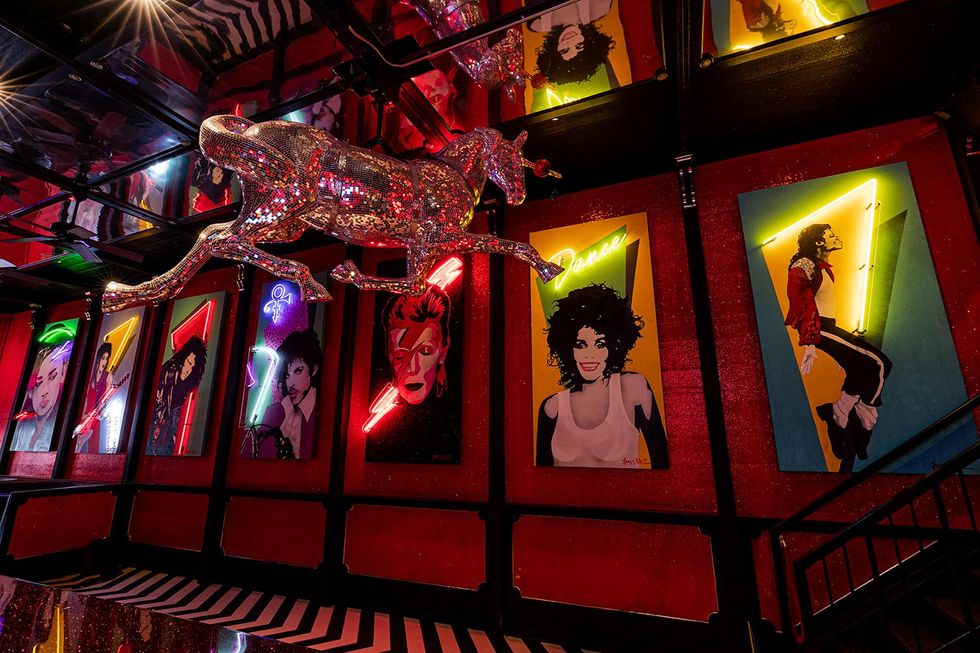 When it comes to the beverages, Cherry delivers there as well: Expect playful cocktails — like the Dream in a Bottle, served in a classic soda bottle — and innovative ones, like a Raspberry Beret, with whipped vodka and muddled berries. Raise a glass (or bottle) to Downtown's return!
Food