Opening Night for New Daisy Buchanan Lounge Draws Fun Summertime Swells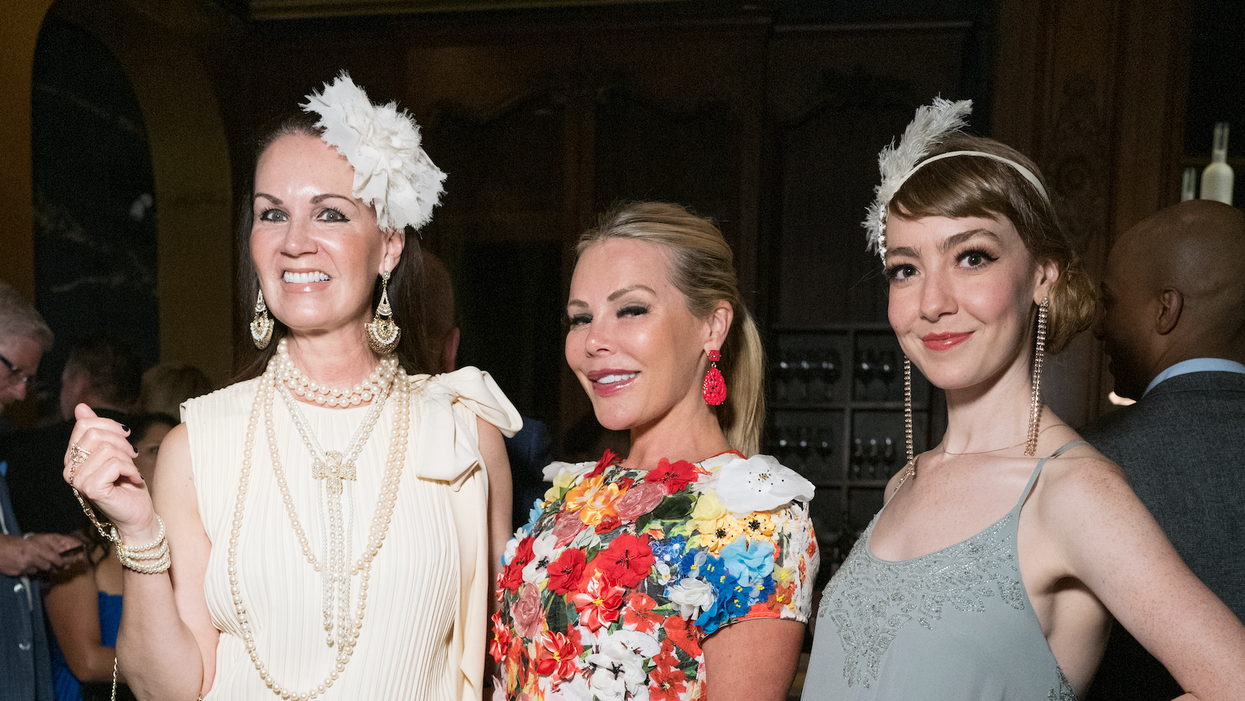 THE WEATHER WAS steamy, but a bevy of summertime socialites nevertheless braved the temps to help open the Montrose and Museum District area's newest hot spot, the 1920s-inspired Daisy Buchanan.
---
Owners Luis Rangel and GM Luis Rodriquez greeted opening-night guests on Friday, at the new lounge set next door, not coincidentally, to still-new Gatsby's steakhouse. The sibling concepts' names riff on characters from The Great Gatsby.
As CityBook has previously reported, Daisy Buchanan, located in the space formerly home to Bar Victor, has 52 seats — plus 13 seats at a one-of-a-kind antique bar — in intimate environs that have undergone a floor-to-ceiling revamp, lending the lounge the sexy and moody, jazz-age elegance.
With the help of mixologist Rigo Aranguren (Mastro's Steakhouse, Pass & Provisions), the sultry new spot serves classically influenced cocktails like the Tongue in Cheek —Botanist gin, lemon, Cocchi Rosa syrup and Segura Viudas Cava — while allowing patrons to indulge in bar eats like deviled eggs, maple-glazed bacon, Delmonico Steaks and New York Strips from Gatsby's.
The bar's design boasts black and gold décor with marble accents, red leather banquets and twinkling chandeliers. The bar also features a baby grand piano to regularly fill the room with classic jazz and swing music.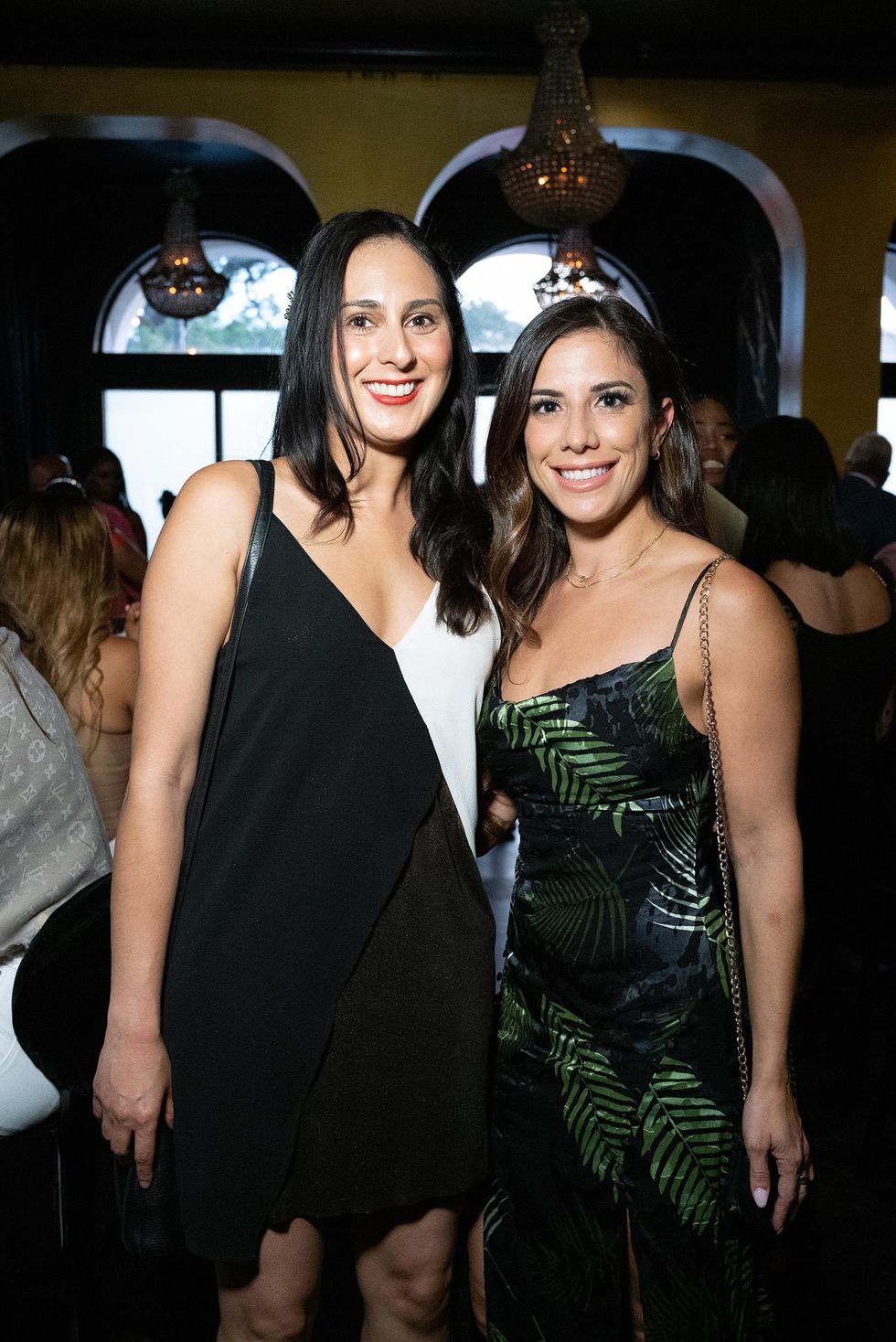 Shabana Walia & Soha Janka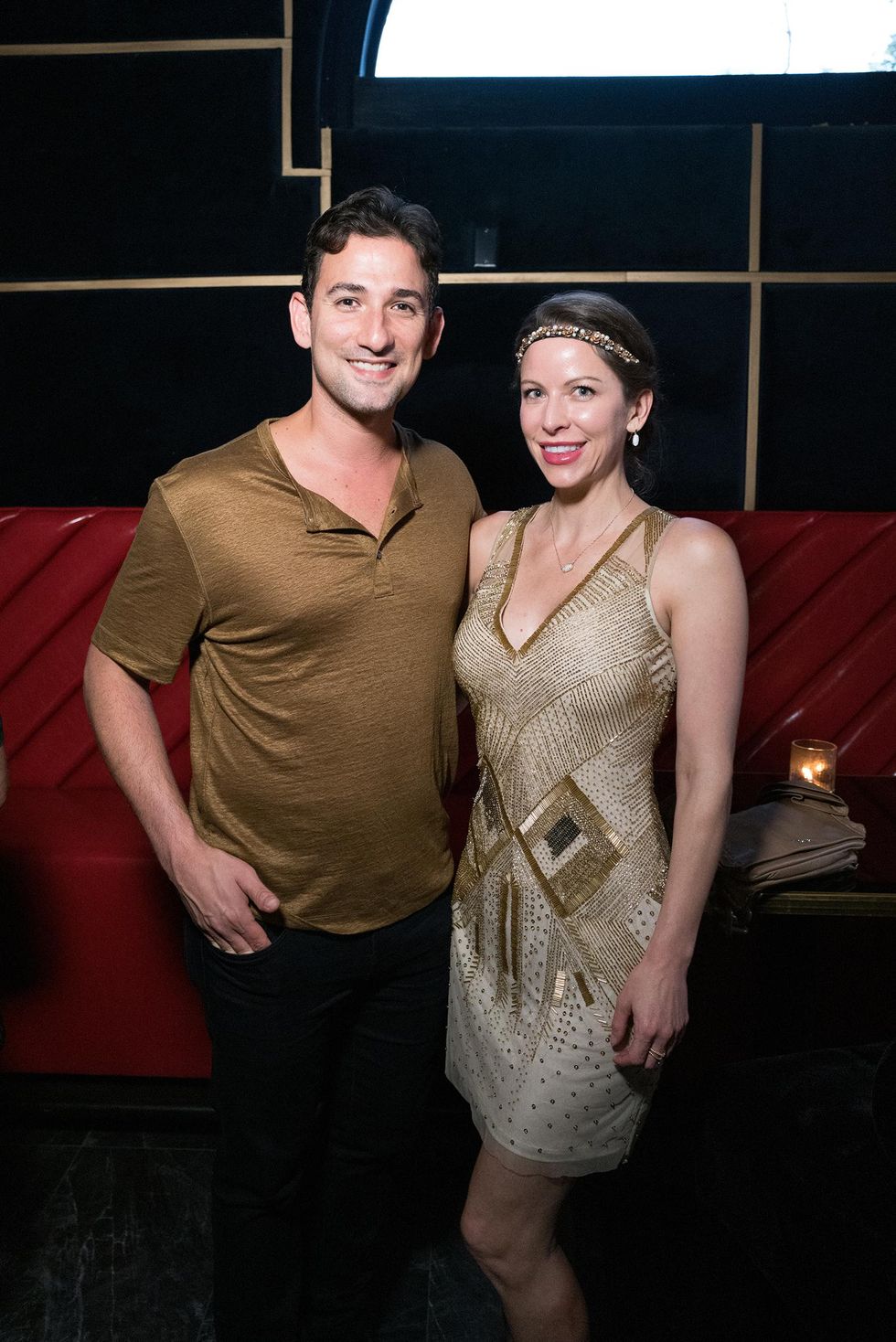 Jose Ocque & Sarah Smith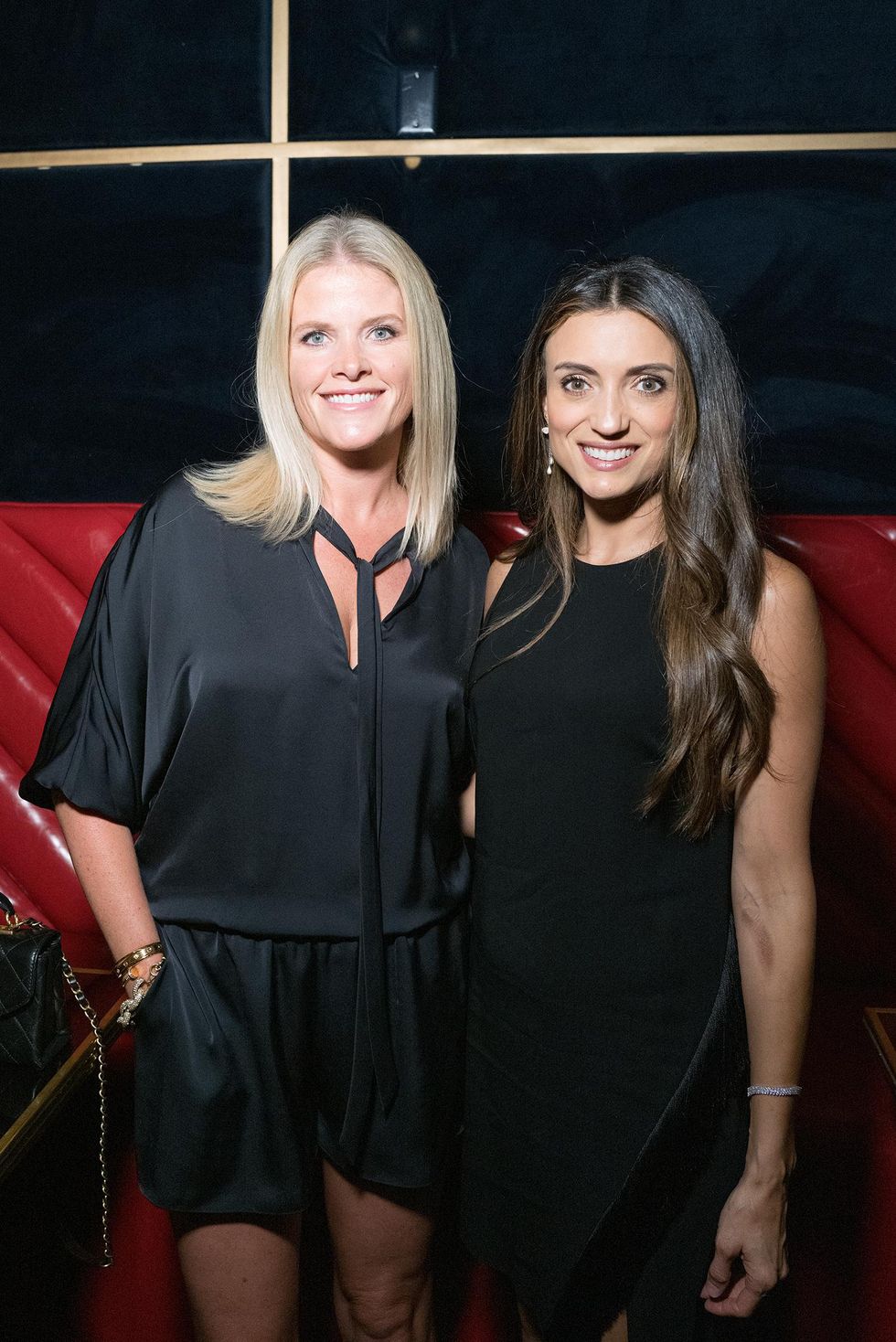 Erin Koren & Iris Shaftel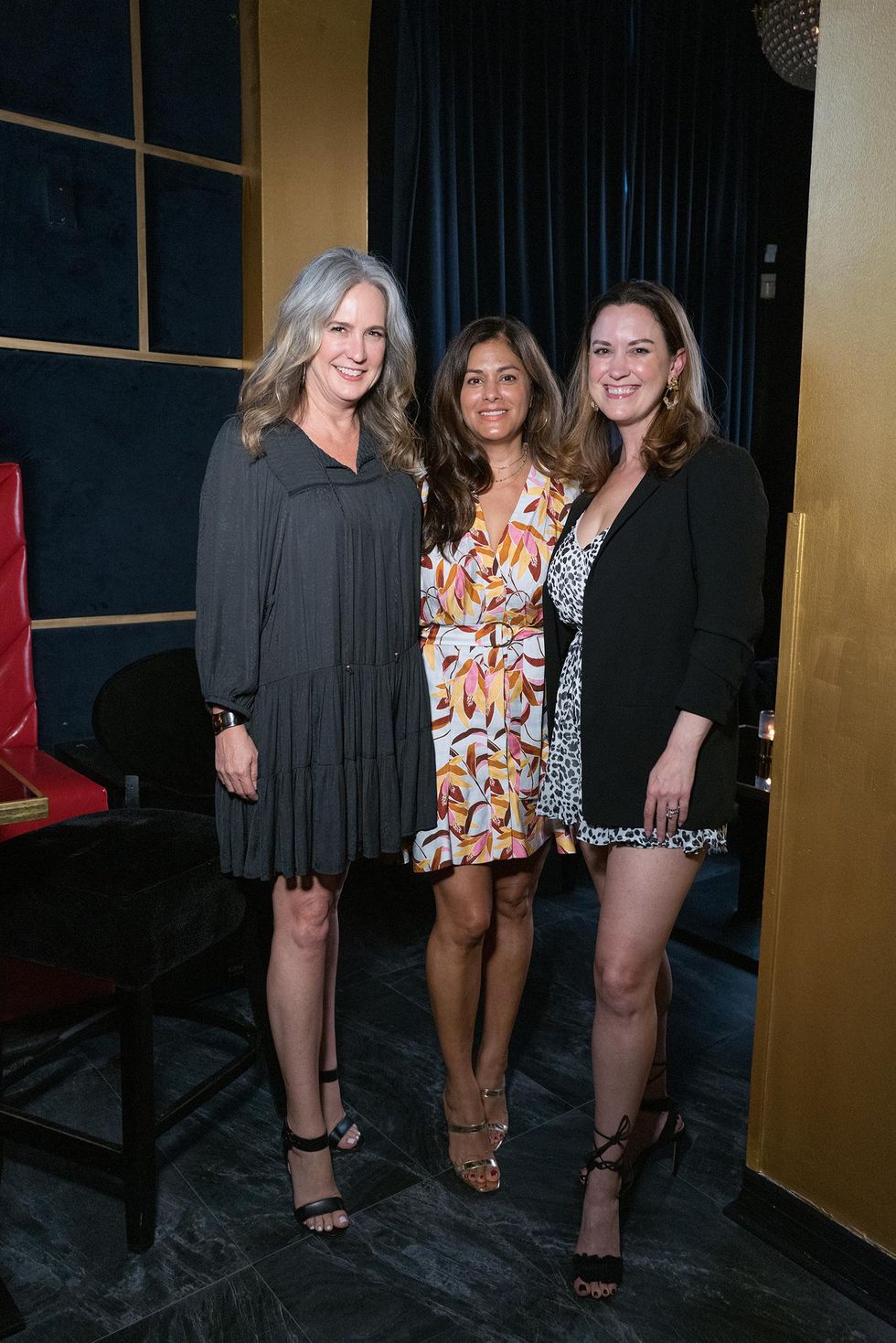 Tina Governale, Katherine Orellana Ross & Jennifer Howard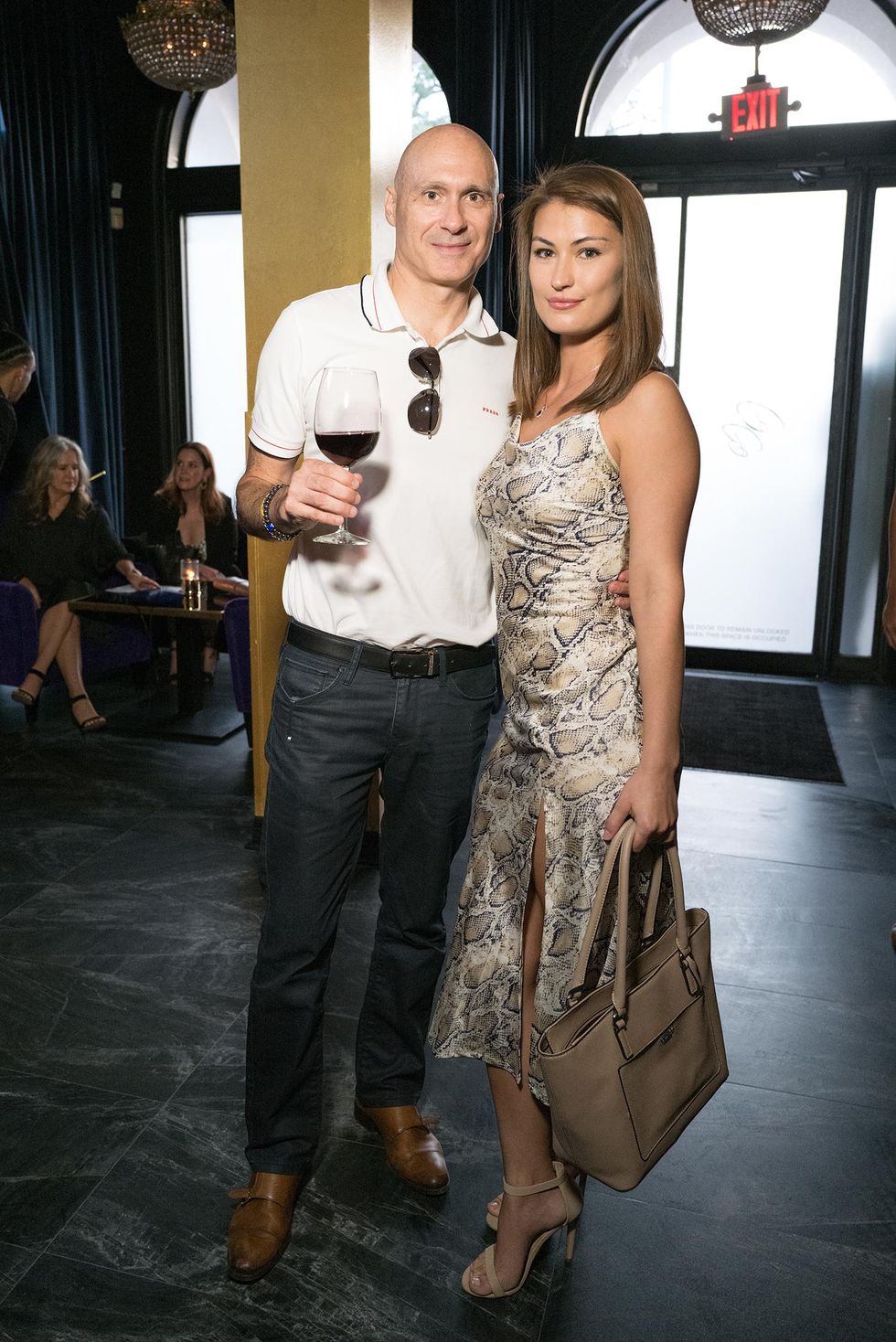 Andrew Mazzoni & Danielle Snedeker
Parties