The Newly Expanded Gatsby's Steakhouse Offers Even More to Love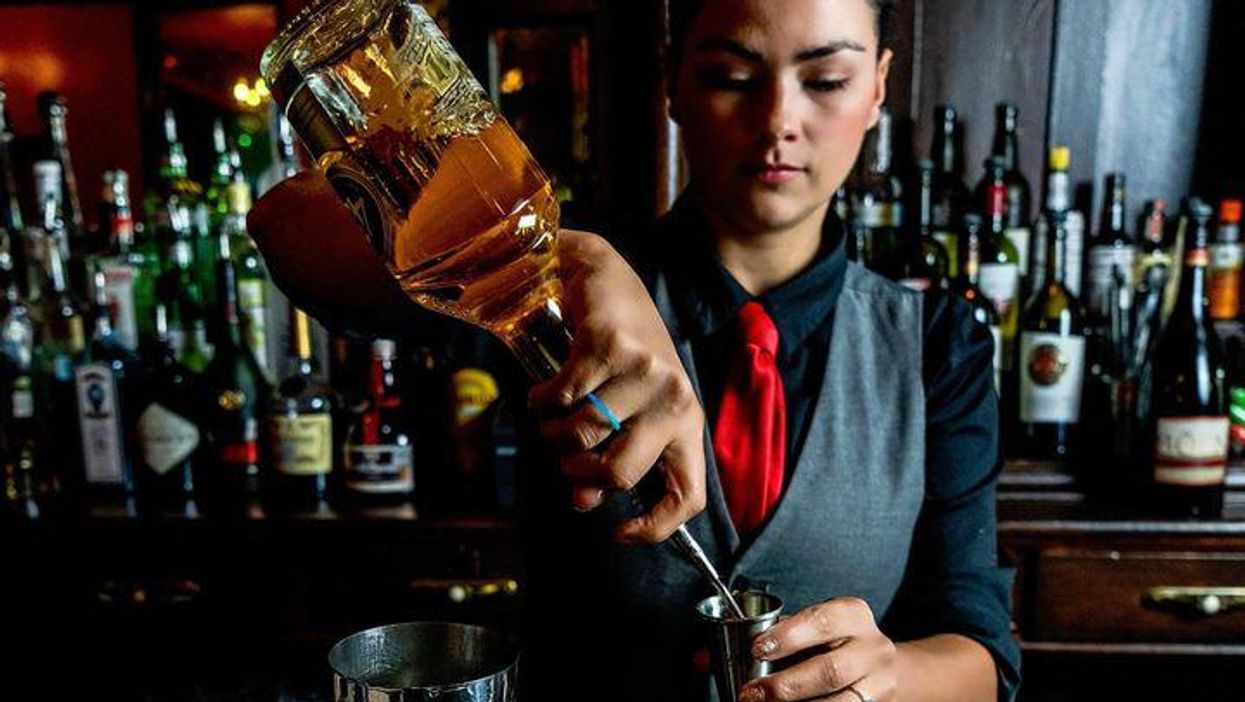 HOUSTON IS HOME to hundreds of steakhouses, but the Museum District has been pretty barren of big beef — until now.
---
Daisy Buchanan, heroine from The Great Gatsby, would certainly approve of the still-new venture, Gatsby's Prime Steakhouse, which recently expanded its footprint, absorbing the adjacent space. "This not only frees up our garden room for private events, but gives diners another backdrop for dinner, along with a second intimate bar space offering more privacy than the main bar at our entrance," said nightlife entrepreneur Luis Rangel.
Rangel and his team know a thing or two about hospitality: General Manager Luis Rodriguez earned his chops at Steak 48 and Mastro's Steakhouse before joining Gatsby Hospitality Group. At Gatsby's, Rangel creates a 1920s mood with polished service and fine steakhouse cuisine, but in an approachable setting. The boutique, European-style ambiance plays off the patina of the venue, while a soundtrack of classic jazz, Frank Sinatra and Dean Martin keeps it mellow.
Softly lit with lipstick red banquettes, chandeliers, and gold and black marble accents, the neighborhood haunt on Montrose Boulevard is a sultry choice for date night or cocktails at the tall, dark and handsome vintage bar. For Valentine's Day, chef Erik Anaya has designed an enticing three-course dinner that represents a good value. First up: your choice of a wedge salad or Caesar. The main course stars a 24-ounce Porterhouse steak crowned with crispy shrimp and butter sauce plus two sides — whipped potatoes and asparagus. For the finale, debate over red velvet cake or cheesecake ($120).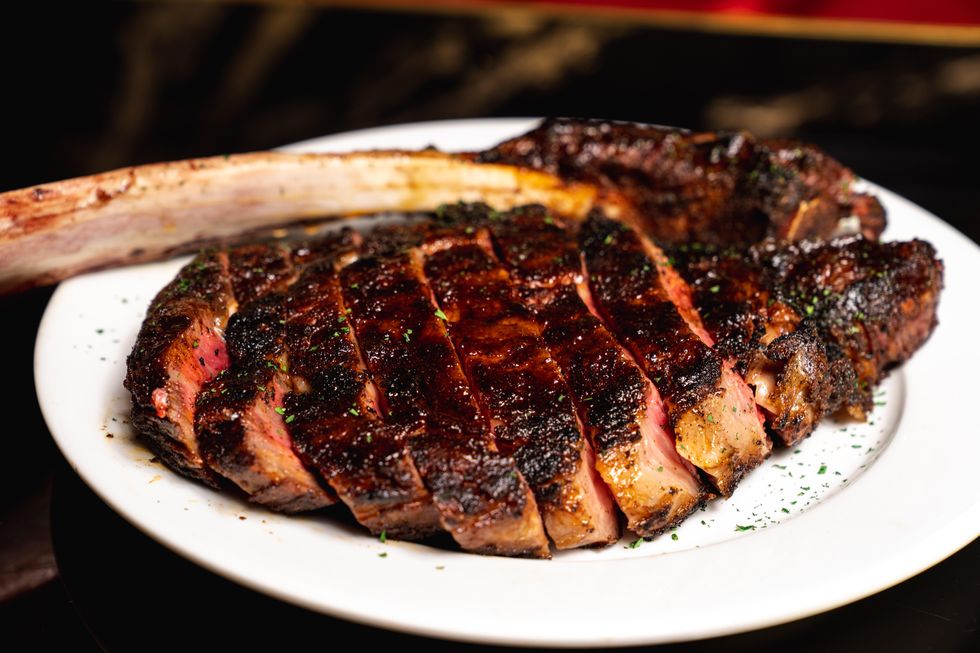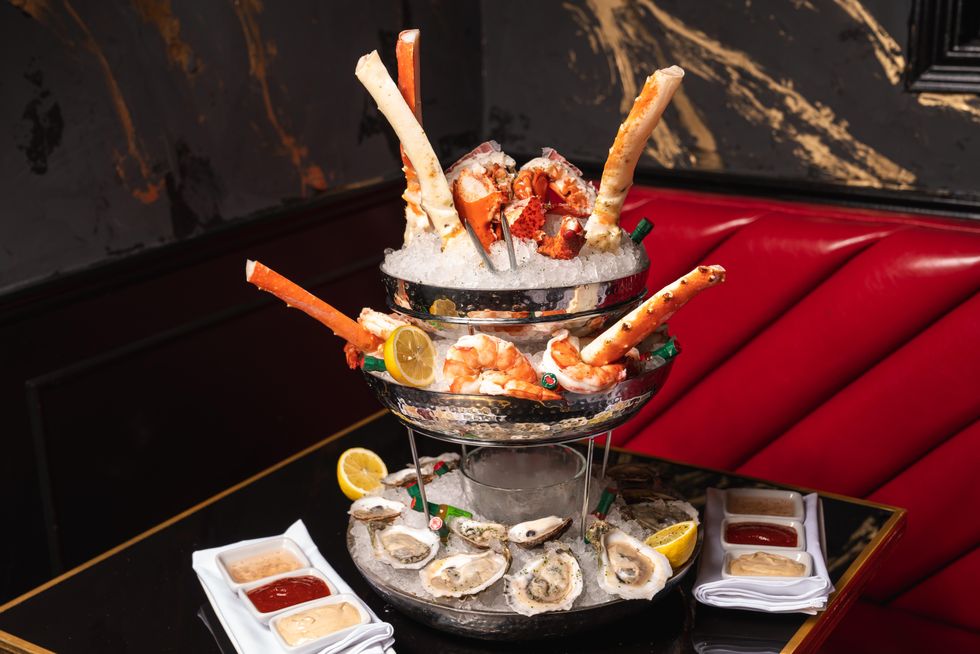 Alternatively, the full menu is available, and appetizers make for fine foreplay. Simple-sounding "sautéed shrimp" is anything but, channeling a dish from Galatoire's presented with New Orleans flair. Three colossal shrimp arrive bathing in a perfectly seasoned white-wine butter sauce with mega Parmesan toast for dipping. Among the many notable starters, the seafood tower is a showstopper and can be custom ordered with your preferred fruits de mers.
As for steak? The 8-ounce filet is best for "light" eaters, and steak sizes grow from there, including a 14-ounce Wagyu New York strip, a 22-ounce bone-in ribeye, and 40-ounce Tomahawk ribeye. And there's a Surf menu for the seafood lovers. Feeling ravenous? Throw in the elevated onion rings. Puffy and crispy, these unique rings are fried in a Dos Equis beer-and-vanilla batter lending a light, crackly coating. Simply irresistible.
What to Drink Think you're too sexy for your cocktail? Try The Boulevardier — its strong yet rounded flavor makes it deeply complex and vivacious (hopefully not unlike your date). New bar creations include Bull in a China Shop and Tongue in Cheek — pick your mood.The wine list offers fitting global choices by the glass and bottle.
What to Wear "Wear what you would if you were taking your mother to dinner, which means no ball caps or athletic wear," says owner Luis Rangel. For date night, do it up.
Best Seat in the House The roomy Hollywood booths against the floor-to-ceiling windows — or ask for a cushy dark corner booth. The sidewalk patio is great for warm weekend evenings, and when Montrose Boulevard traffic is light.
Where to Park Complimentary valet parking can be accessed in front of the restaurant on Montrose or directly behind the restaurant in its parking lot. You also might find street parking!
Food