Touting Day Parties, Hookah and Decadent Steakhouse Faves, Latest 'Vibe' Dining Spot Sets Opening Date
Raydon Creative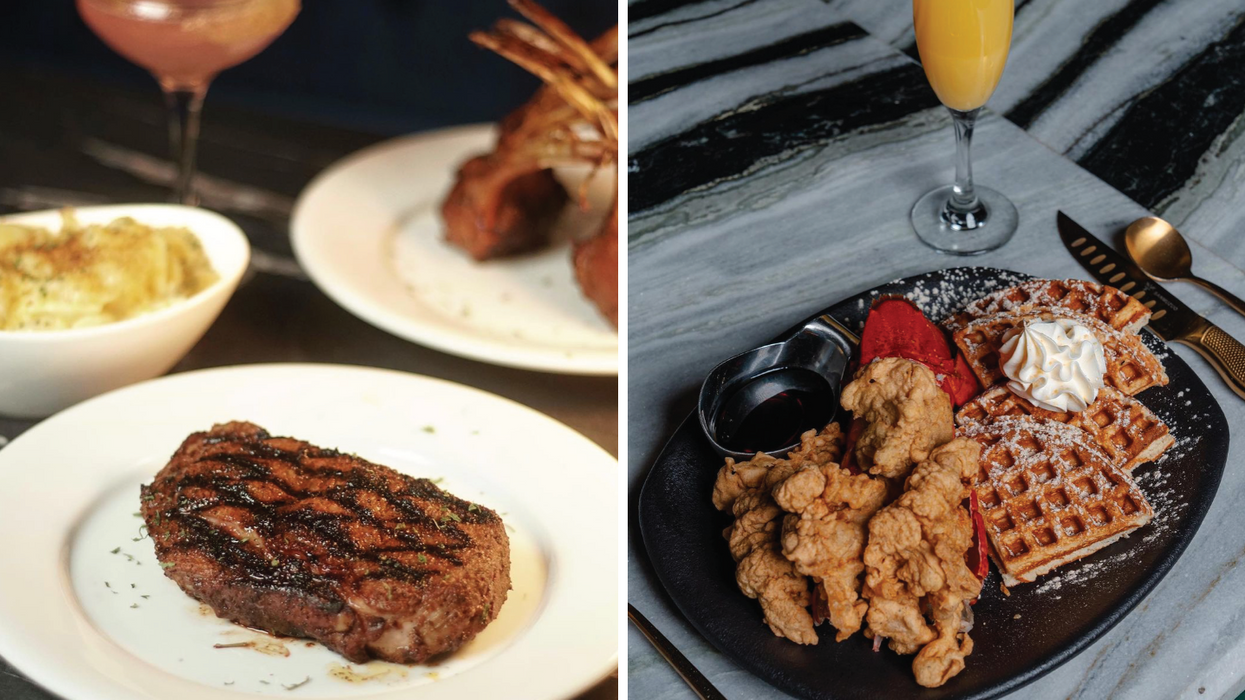 THE FORMER TONY Mandola's building on Waugh, which for the last year has been home to Gatsby's Prime Seafood, will soon have yet another seafood-savvy iteration: Ocean 12.
---
Transitioning this weekend, the restaurant will become an upscale, "cosmopolitan," and experience-driven spot, led by the same chef, Erick Anaya. His new menu touts prime wet-aged steaks, decadent seafood towers, truffle-butter-topped Cajun ribeyes, and more. Expect also fabulous starters like deviled eggs with fried shrimp and bacon jam, and fried lobster tail with sweet chili sauce. General manager and sommelier Patrick Smith joins the team from Morton's Steakhouse in the Galleria, where he worked for 24 years.
As for the interior, much will remain the same, like the cobalt blue and gold accents, and the plush banquettes. But change comes in the form of live music, hookah, day parties on the patio, and more, signifying a shift to Vegas-style "vibe dining," one of the hottest restaurant trends in H-Town right now. Down the block on West Gray, Middle Eastern newcomer Albi is a surprise-filled scene, with belly dancers and DJs until 2am. And in River Oaks, festive Japanese-French resto Ciel is still pouring bubbly and lighting sparklers nightly.
Back at Ocean 12, the grand opening brings lively brunch and dinner parties all weekend long. The restaurant will be open for dinner nightly, and for brunch on Saturday and Sunday.
"We are really proud of our entire team, who has been working tirelessly on every detail to capture the essence of our vision for Ocean 12," said Smith in a statement. "We think our guests will be blown away by the impressive culinary and beverage offerings, signature ambiance, and the exceptional level of service we've created."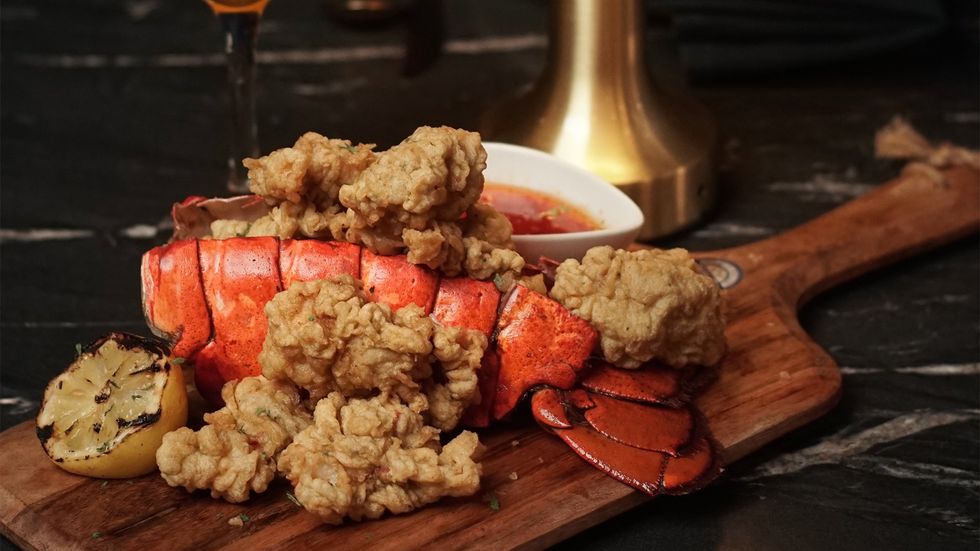 Fried lobster tail