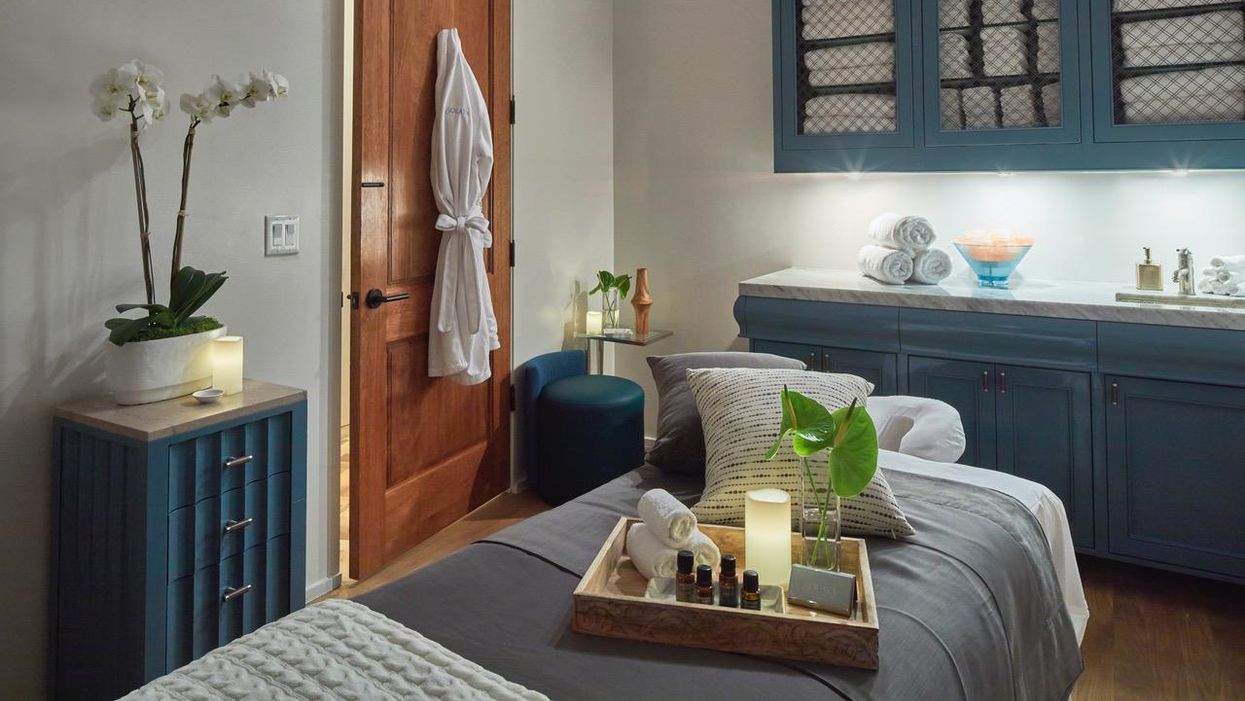 AFTER A PARTICULARLY hot summer with plenty of time spent in the sun, our skin could use a refresh, and Solaya Spa & Salon knows the way to prep you for a cool fall glow.
The new Brighter You Facial will soothe tired skin and smooth away the dullness from environmental damage and stress. The ultra-hydrating treatment is both exfoliating and invigorating as it re-energizes skin — from beloved skin line Natura Bissé.
Perfect for frustrated and congested skin, the power of pure oxygen within the products' ingredients will decongest and brighten a dull complexion, restore clarity and a healthy glow ensuring you enter the fall season with a fresh face forward. A lip serum and concentrated retinol eye treatment add-on target wrinkles and other signs of aging as well as fighting the appearance of dark circles and puffiness.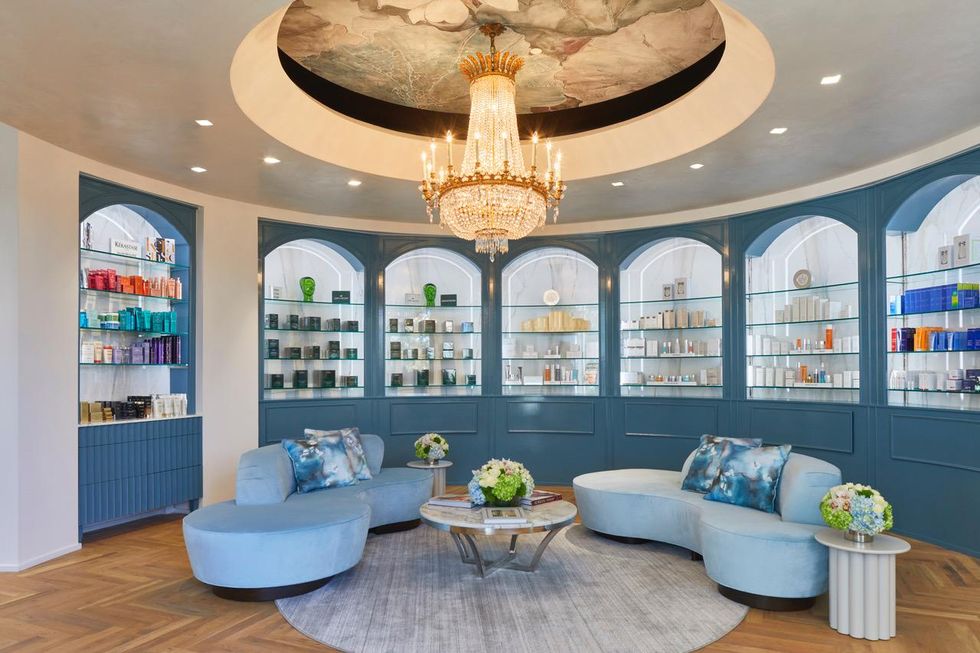 Solaya Spa & Salon knows this facial is a must for their clients after a stressful year, which is why they are offering an unheard of deal: Four Treatments for the Price of Three. The Brighter You Facial will be available in a series of four treatments for just $360 – less than $100 per facial.
Whether you've spent too much time in the sun, or newly resumed plane travel has dried out your skin, the Four for the Price of Three special on the Brighter You facial can't be missed. Redeem before December 31, 2021.
To purchase and book, call Solaya Spa & Salon directly at 713-263-6500 or learn more at www.solayahouston.com.
Opinions
JUST IN TIME for CityBook's fifth anniversary and a fabulously full fall calendar, fashion's most glamorous houses are shaking off the austerity of darker days and serving up sensational seasonal style.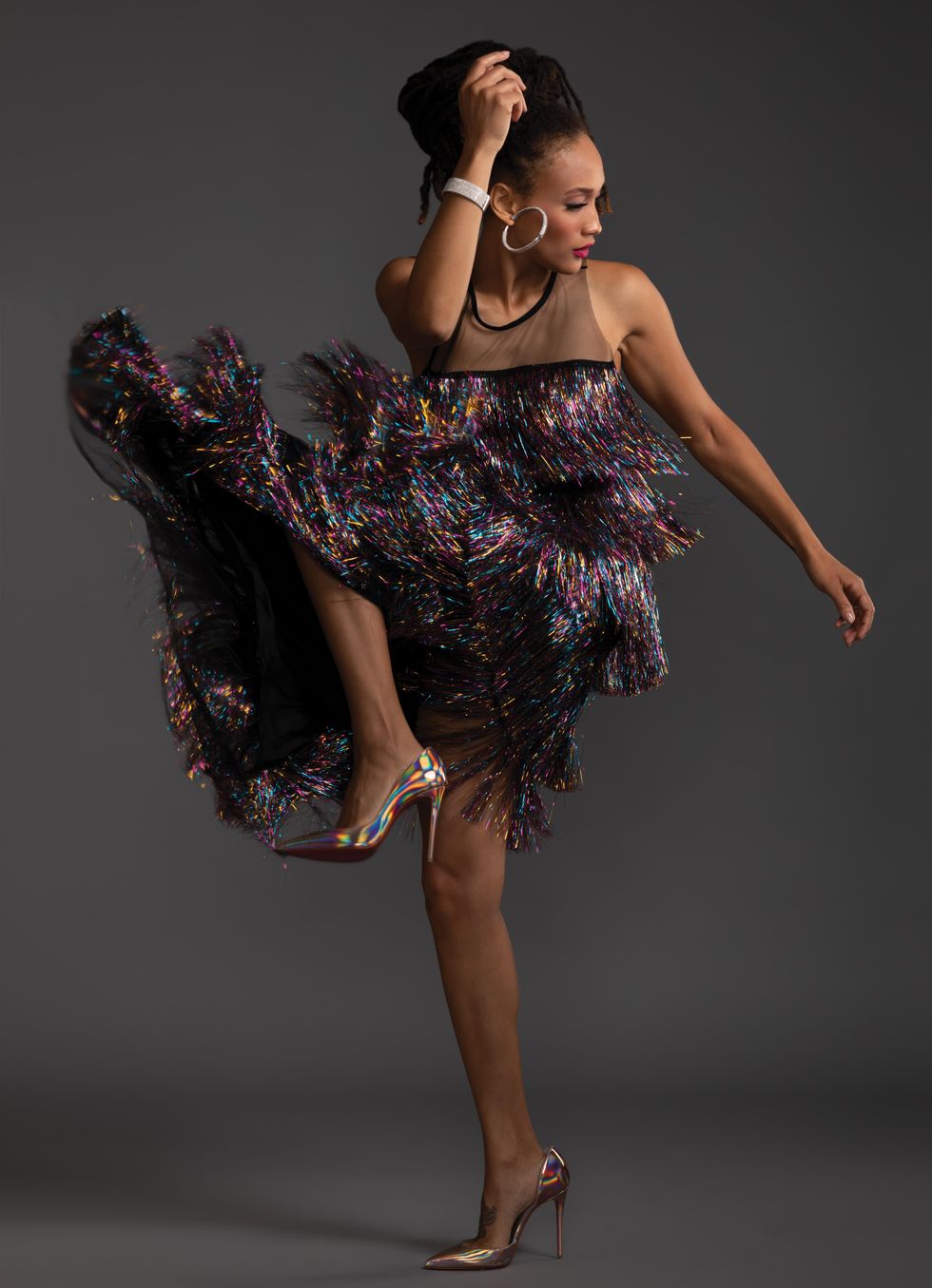 Dress, by Cesar Galindo, shoes, $775, by Louboutin at Neiman Marcus and earrings, $45,000, bangle, $35,000 at Valobra Jewelers.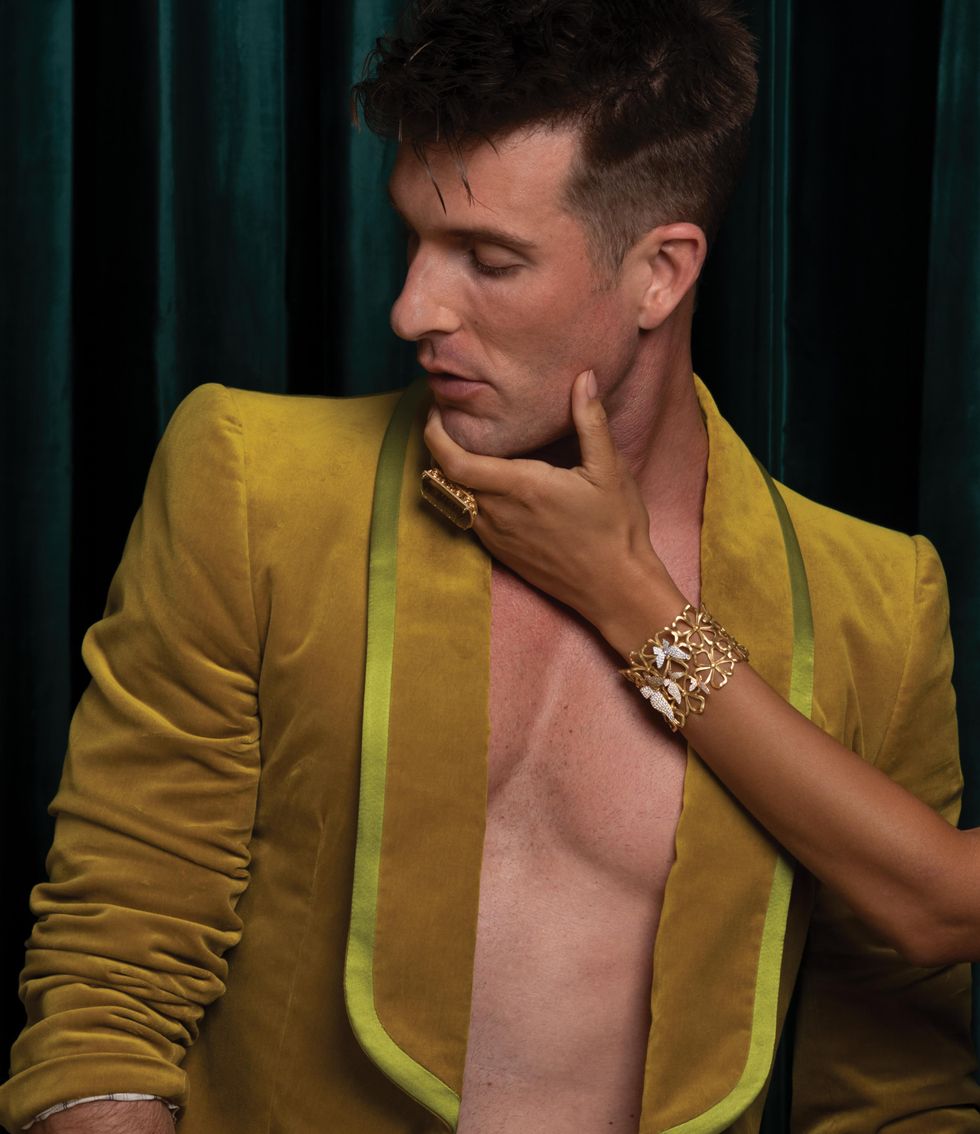 Tuxedo jacket, by Gucci; ring, $9,500 and bracelet, $19,500 at Valobra Jewelers.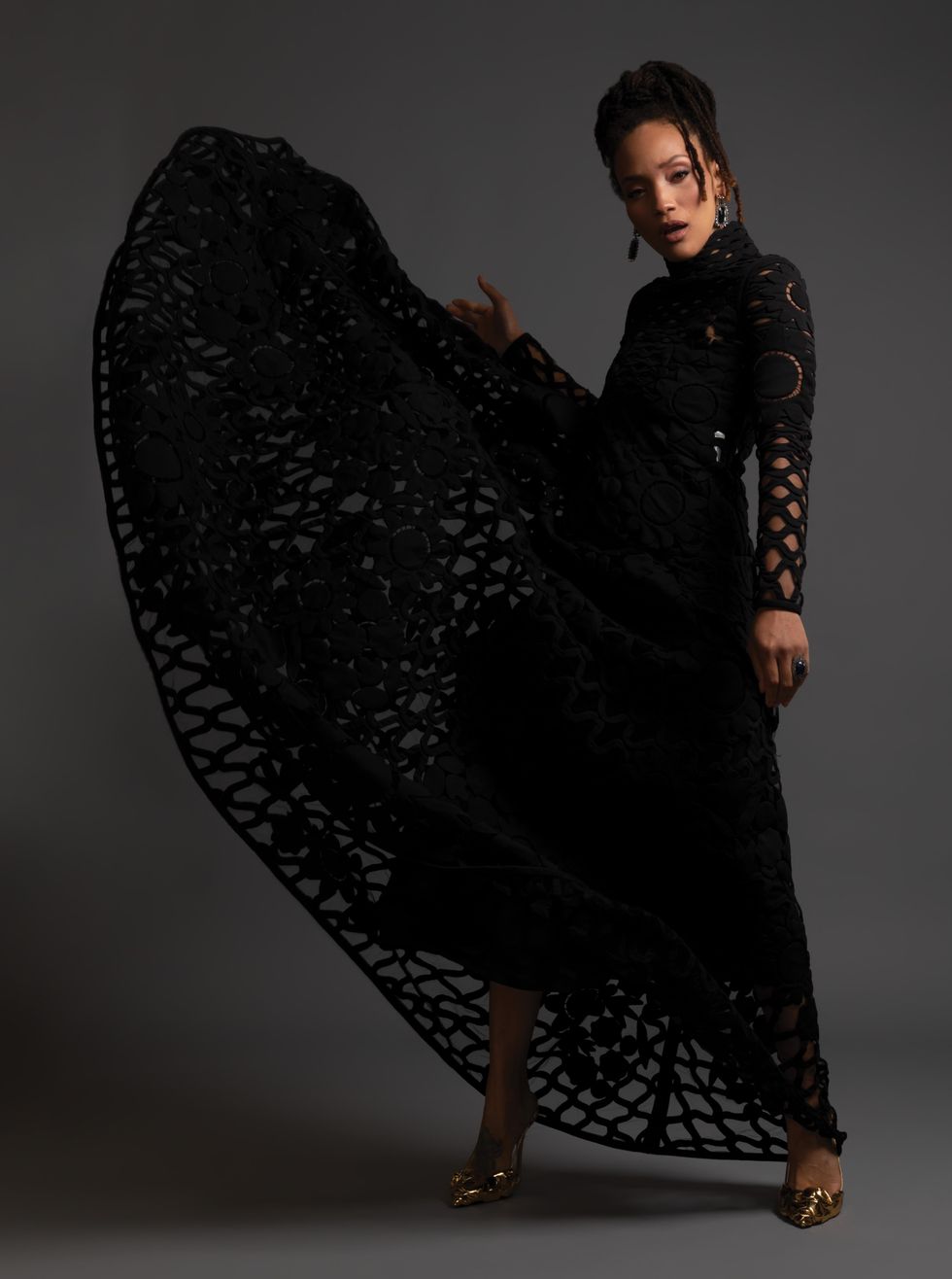 Gown and shoes, both by Valentino, and earrings, $21,000, ring, $7,000 at Zadok Jewelers.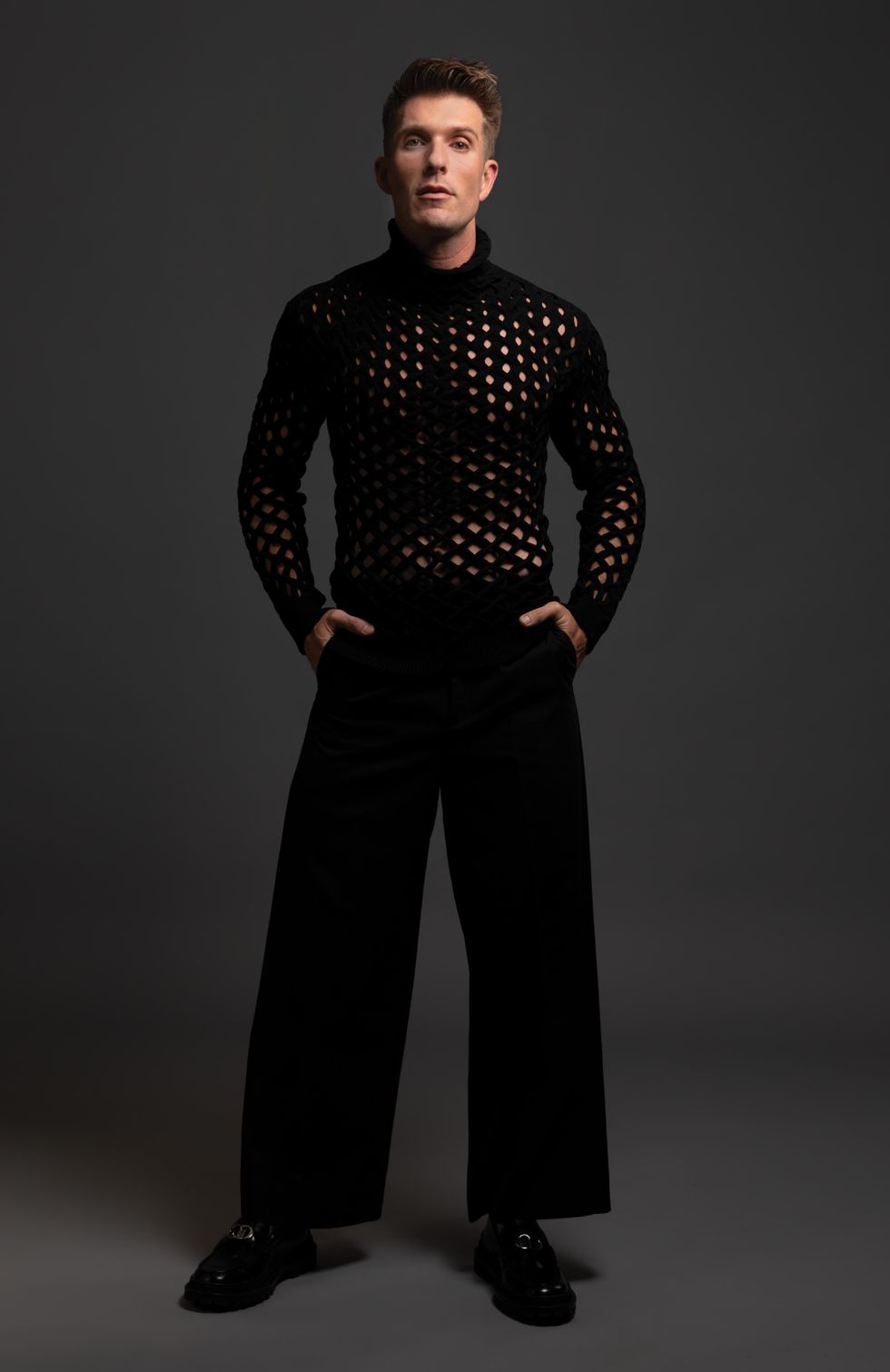 Turtleneck and pants by Valentino, shoes, $1,050, by Dior, at Saks.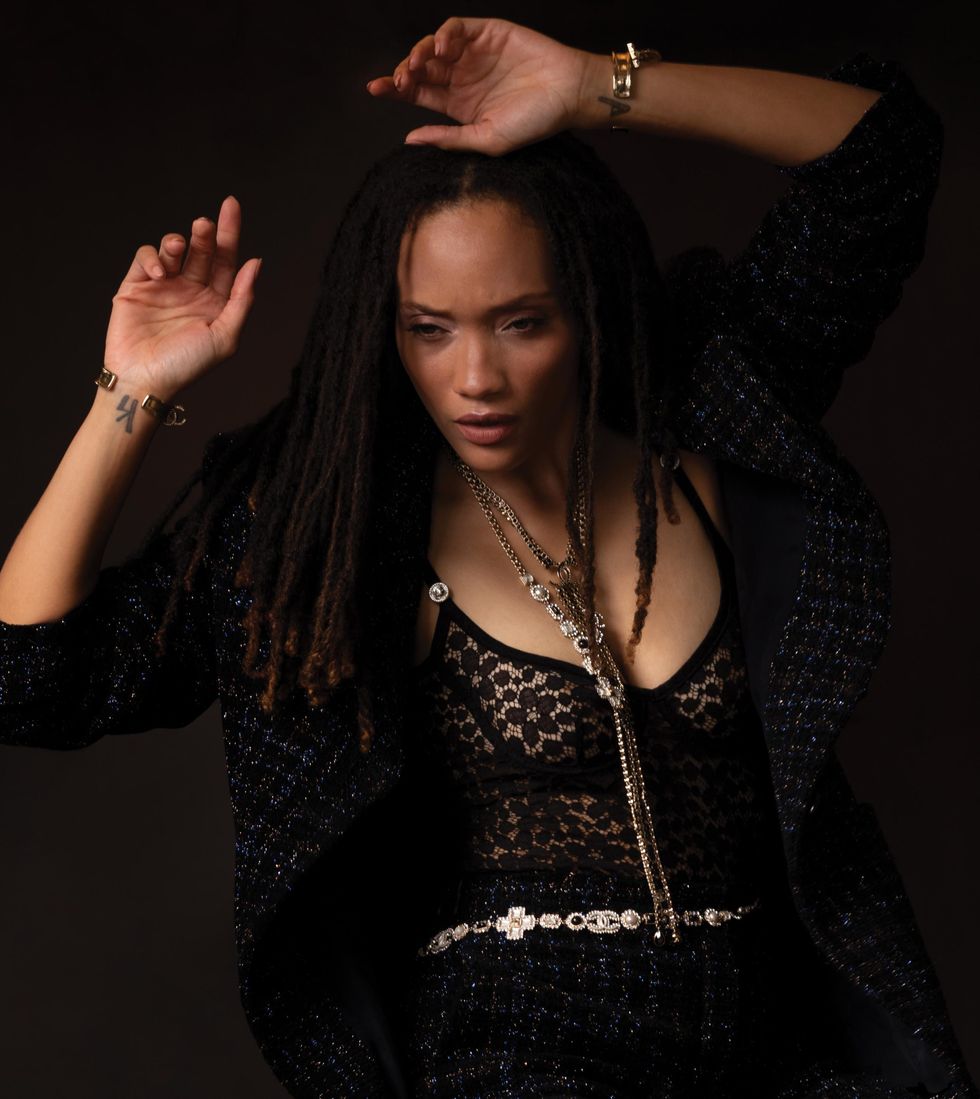 Jacket, pants, bodysuit, bracelets, necklace and belt, all by Chanel.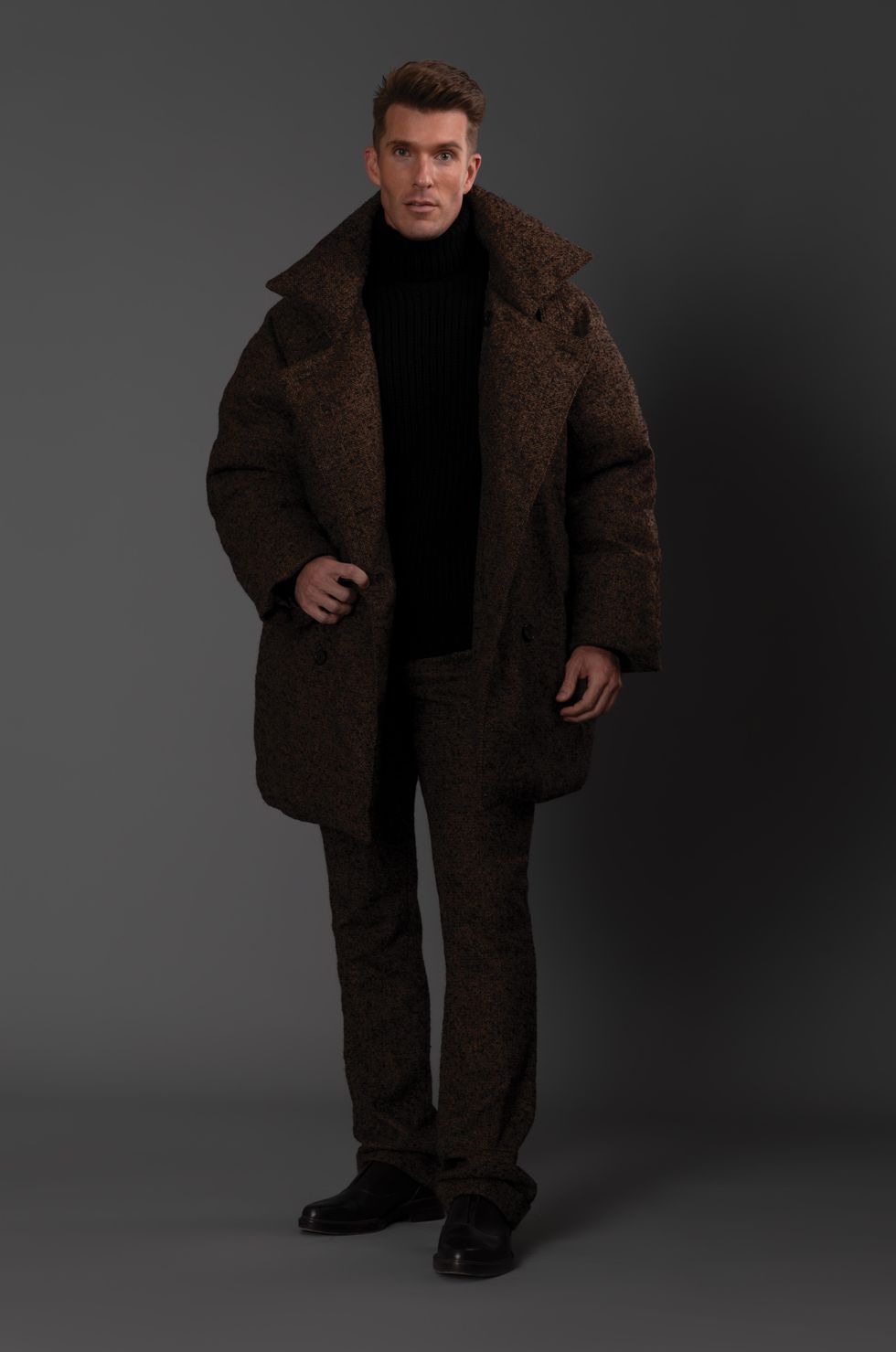 Jacket, turtleneck and pants, all by Michael Kors Collection.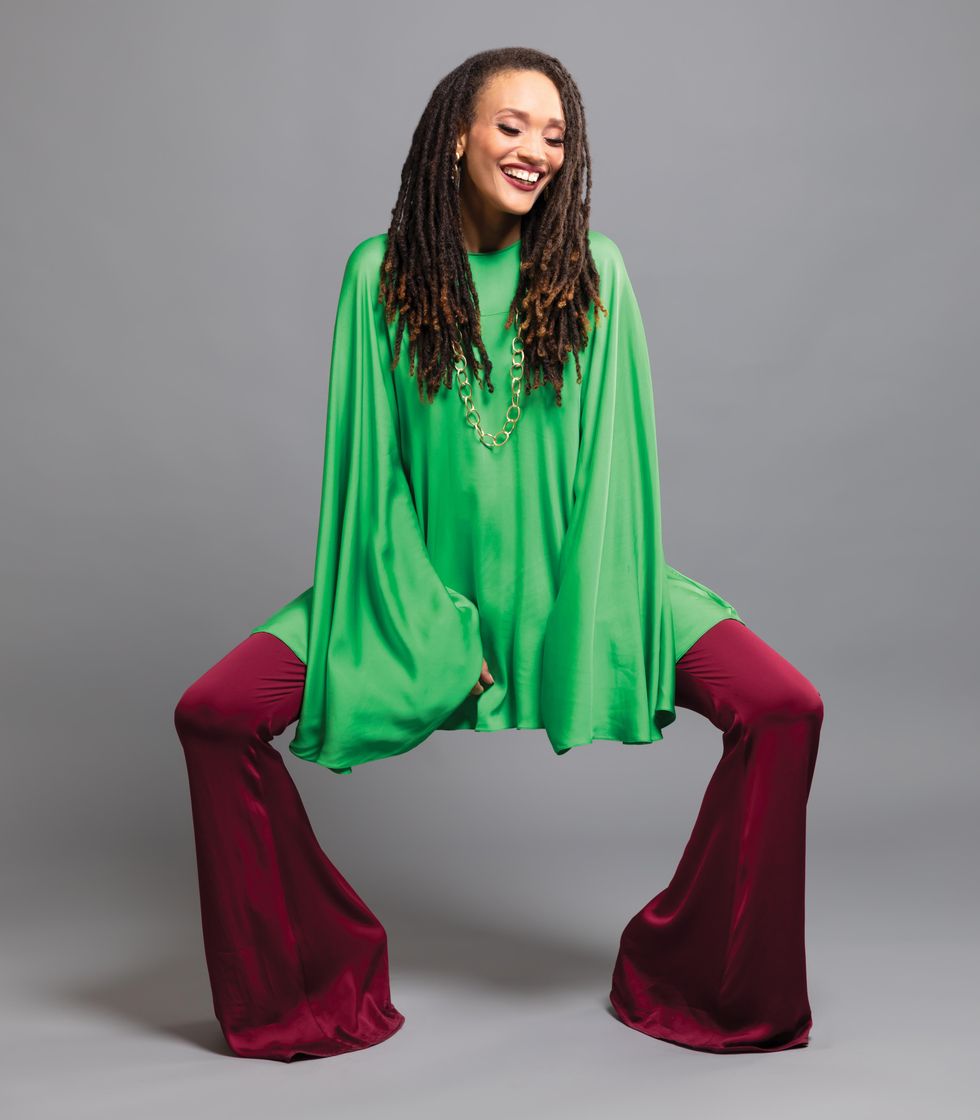 Dress and pants, both by Stella McCartney and earrings, $12,500, necklace, $6,000, at Deutsch Fine Jewelry.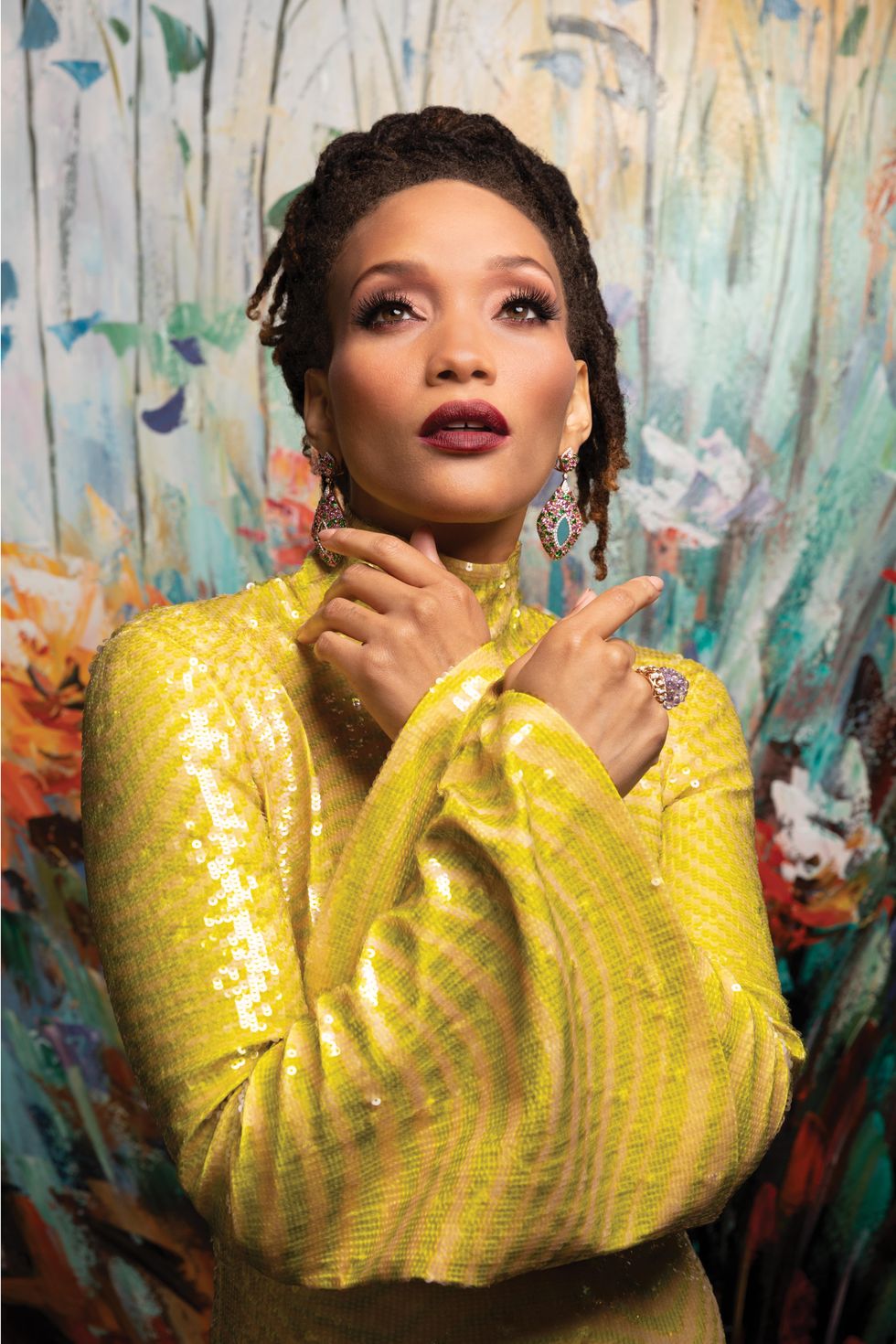 Blouse, by Stella McCartney and earrings, $28,500, ring, $7,500 at Valobra Jewelers.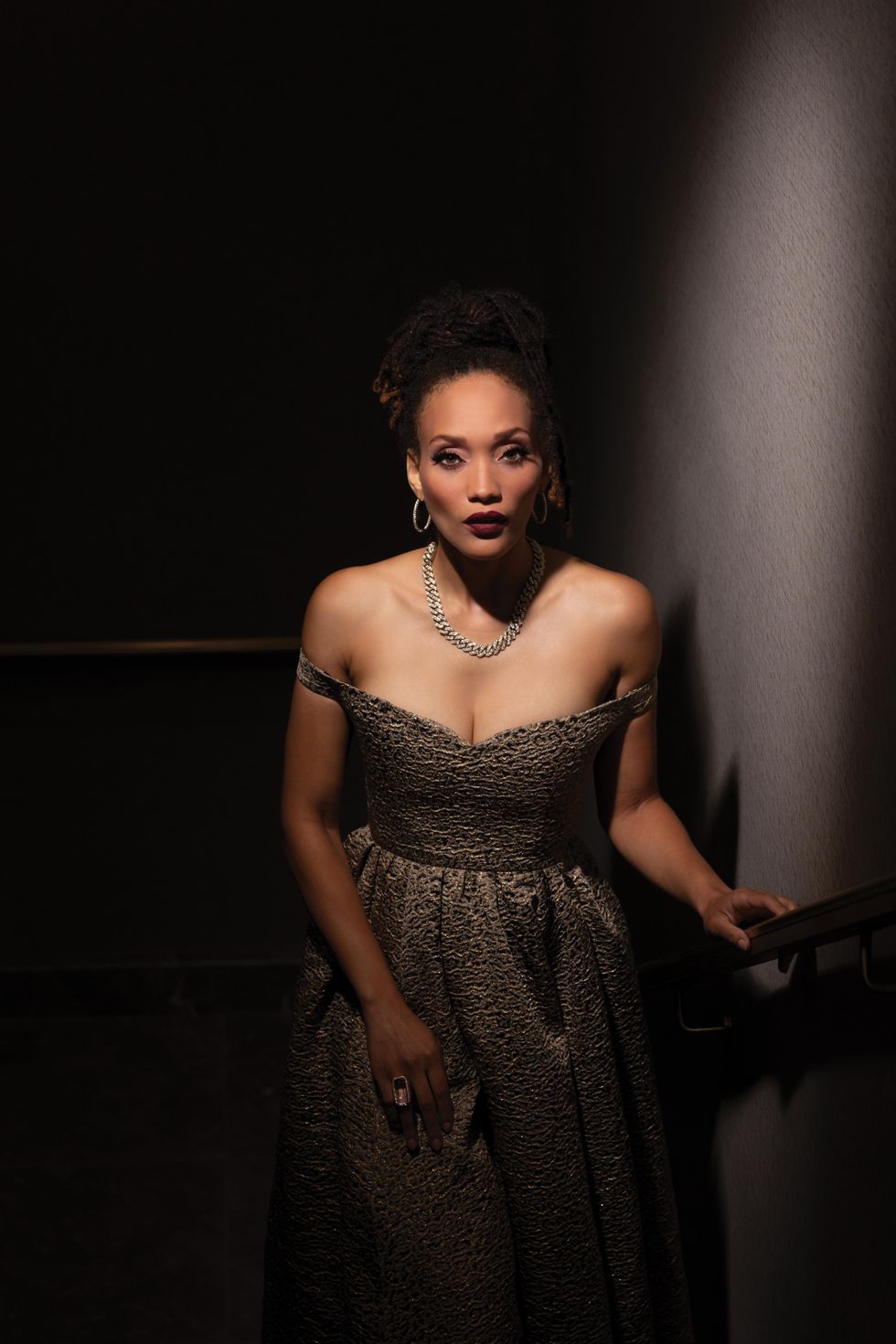 Dress, by Dior and earrings, $7,950, necklace, $85,000, cocktail ring, $16,000 at Valobra Jewelers.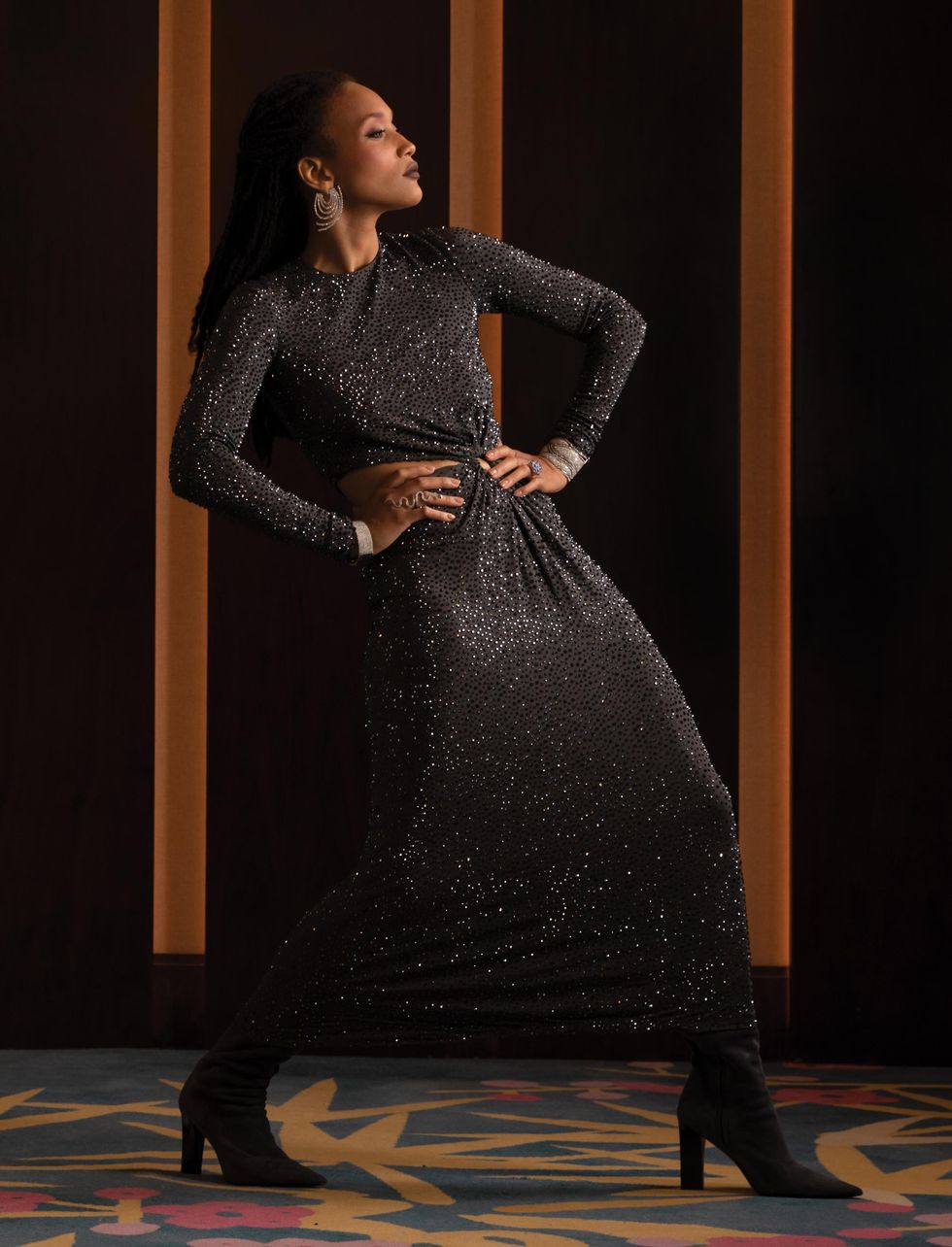 Dress and shoes, both by Michael Kors Collection, earrings, $71,4000, bracelet, $69,000, bangle, $35,000, snake ring, $4,250, cocktail ring, $7,400 at Valobra Jewelers.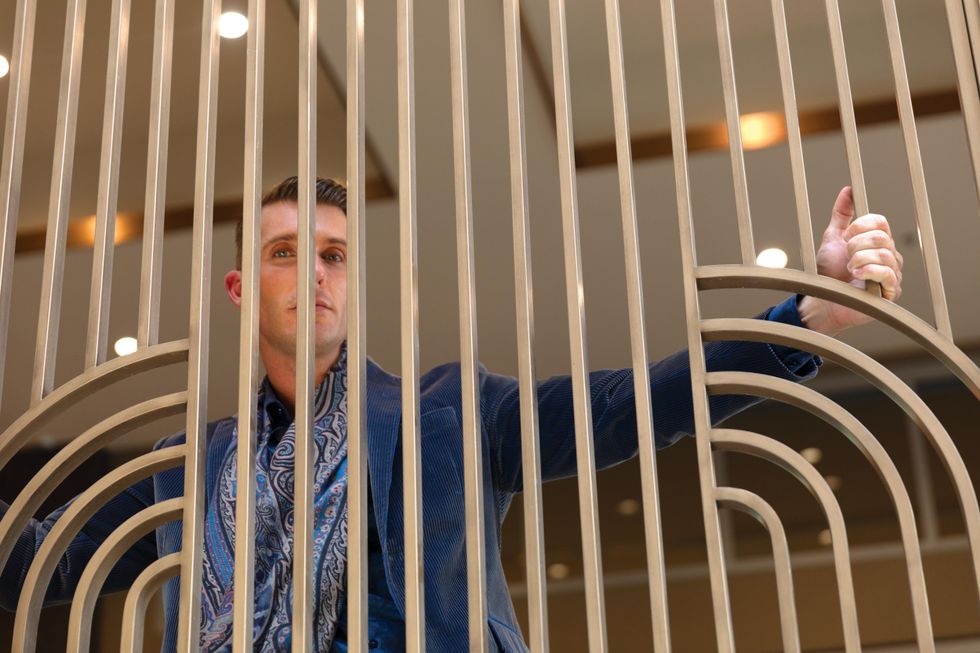 Blazer, $1,375, Shirt, $396, and scarf, $365, all by Etro, at M Penner.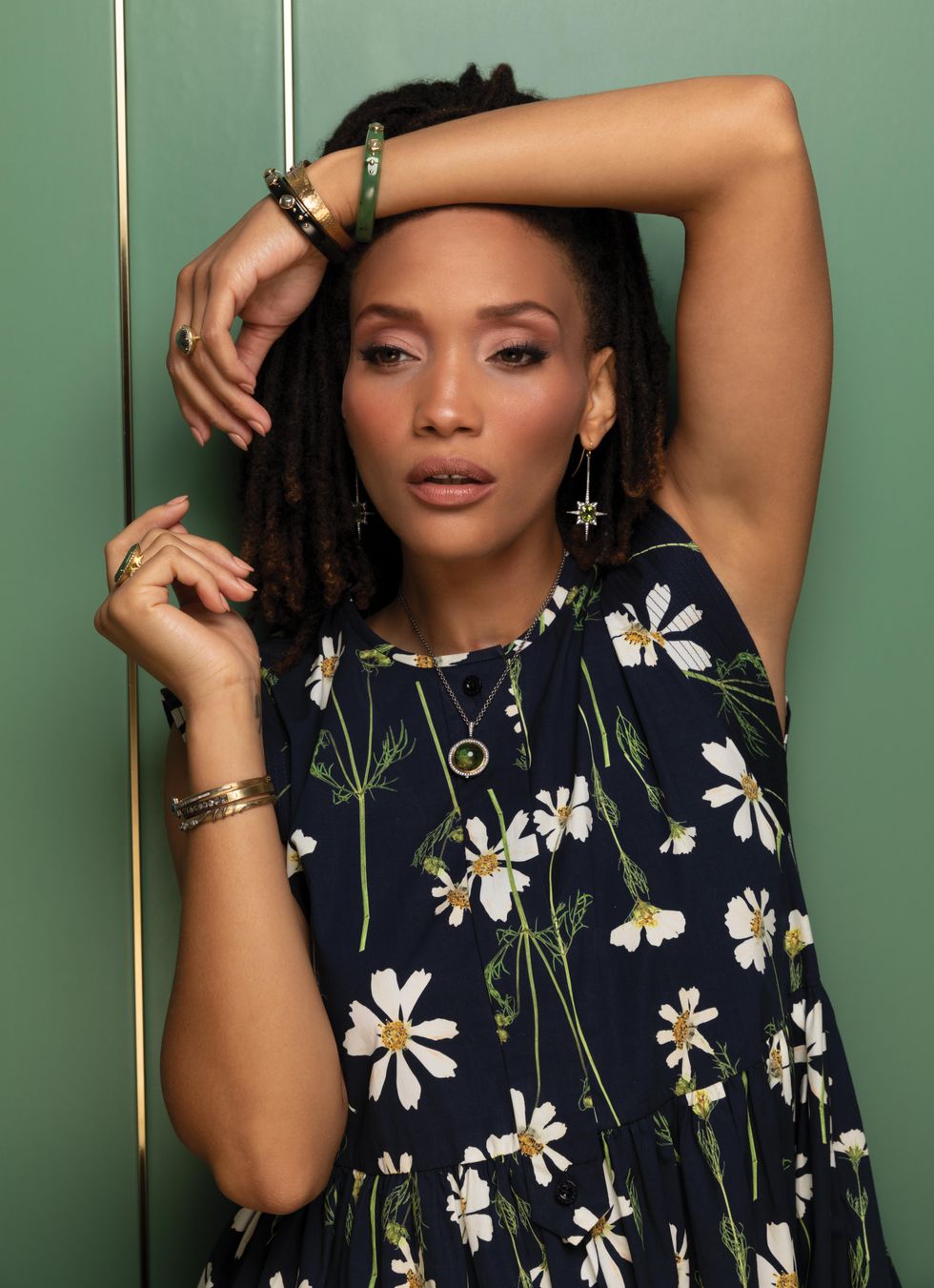 Dress, by Oscar de la Renta and black bangle, by Sylva & Cie, $23,250, yellow gold bangle, by Arman Sarkisyan, $36,500, green jade bangle, by Sylva & Cie, $24,375, diamond flower cuff, by Arman Sarkisyan, $10,850, gray diamond, by Sylva & Cie, $13,125, snake cuff, by Arman Sarkisyan, $8,750, earrings, by Arman Sarkisyan, $10,125, and ring, $12,250, by Sylva & Cie all at Lesley Ann Jewelers.
Photos by Ashkan Roayaee
Styling by Todd Ramos
Art Direction by Patrick Magee
Hair and Makeup by Edward Sanchez
Shot on Location at Blossom Houston Hotel
Models: Khay Pope for Wallflower Management and Richard Hester for Neal Hamil Agency.
Fashion assistant: Greta Connolly
Style
NICOLE LONGNECKER GALLERY'S highly anticipated fall exhibit Collected Stories, the first show at the gallery's new location in the Heights, opens on Saturday and runs through Jan. 15, 2022. It brings together recent works by two very different Houston artists: Floyd Newsum and Meredith "Butch" Jack.
Both Newsum and Jack have been making art for more than four decades, are highly coveted by collectors, and continued to create work throughout the worst months of the pandemic. But while Newsum invokes the psychological and spiritual crisis of that time in a series of five large paintings and two monoprints, Jack's dramatic, painted and power-coated steel sculptures draw inspiration from the yesterday of Paris — more specifically, the innovations of sculptor Constantin Brâncuși. "The group of works from Butch are really amazing," says gallery rep Brad Barber. "They are hard to photograph and beautiful in person."
Hope has never been far away in Newsum's work, but, as Camus wrote in The Plague, "There is always a certain hour of the day and of the night when a man's courage is at its lowest ebb." With memories of the pandemic still fresh our minds, it's easy interpret the wiggly, cellular shapes in Newsum's 2020 acrylic and oil painting A Dark Day 19 as harbingers of infection or healing, or both.
At the other end of the spectrum, Newsum's I Gaze into the Night and See Hope, with its two tiny ladders, each encircled by the artist's hand and floating in a sumptuous sea of cobalt blue, encourages the viewer to take a moment to breathe, and consider the possibility of a better future. Meanwhile, Jack's dark blue (that color again) vertical sculptures masterfully riff on Brâncuși's flight-inspired series "Bird in Space," and have all the qualities of music made by a virtuoso improvisor, that is, if music could be frozen in time.
Perhaps ascension, and our potential to "rise above" the worst that life has to offer us, is the slender thread connecting these two new bodies of work?
Nicole Longnecker Gallery is hosting an all-day open house on Saturday to celebrate the opening of its new location; the artists will be present from 2-4pm.
From Your Site Articles
Related Articles Around the Web
Art + Entertainment