Take It EZ! Colivare Owners Open Nostalgic Dive Bar Next Door
Mikah Danae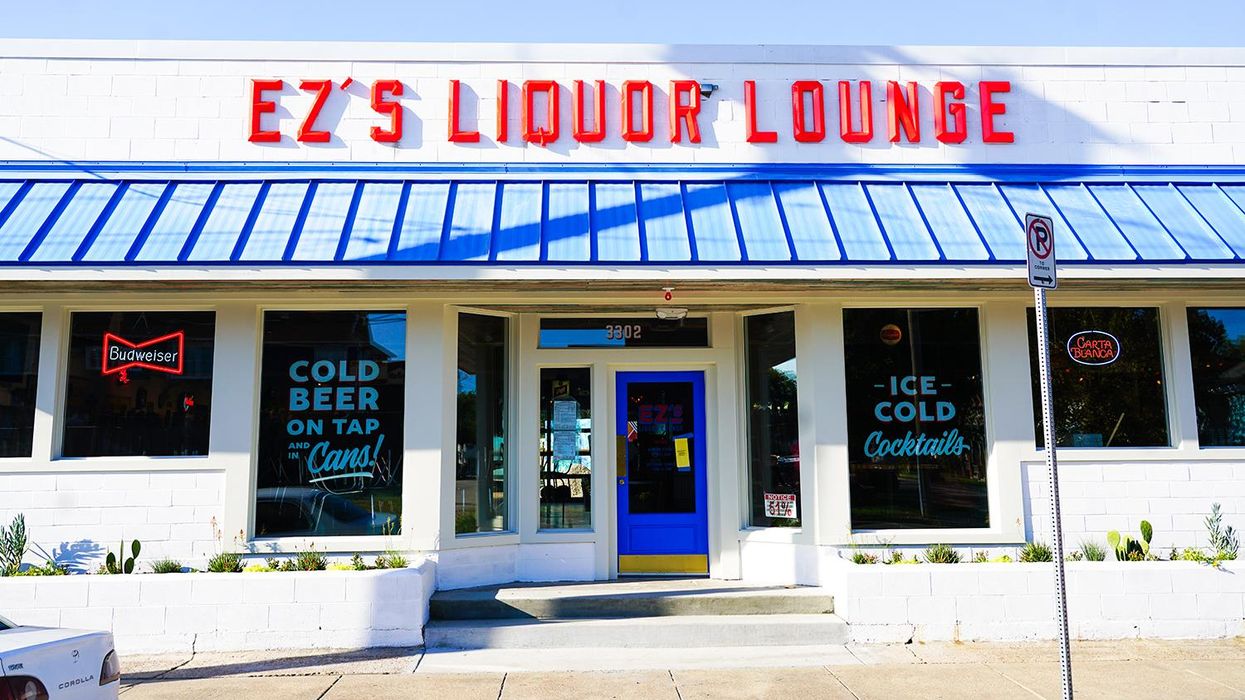 Agricole Hospitality just opened EZ Liquor Lounge right next door to its Coltivare in the Heights. Matt Tanner, an Anvil alum with experience at Pappas Restaurants as a concept beverage manager, co-owns the new bar.
---
Tanner says his vision is "a place that people want to hang out day or night, with something for everyone." That includes playful decor like an Alice's Tall Texan figurine from the beloved former bar, an old-school refrigerator that belonged to Tanner's uncle, and plenty of cheeky wall art. "Our hope is for EZ's to be that go-to, comfortable place where you watch sports, play games and be with friends."
As for the goods, expect the Texas roadhouse dive-bar vibe to carry over to the menu, with well-crafted takes on classic cocktails — and a couple of creative twists, as in the Hillbilly Highball with salted-peanut-butter bourbon, Mexican Coke and peanuts.
Nosh on bar food from notable chefs Ryan Pera and Vincent Huynh like savory pickled-jalapeno dip and pimento cheese with pickled okra, as well as four inventive hot dogs.
The Caliente Dog features a R-C Ranch Wagyu dog, jalapeno cheese spread, onion, habanero-honey mustard and garlic celery. And a vegan version is topped with pickled onion and veggie chili.
Hot diggity dog!
Food