Hip, Female-Owned Upscale Lounge Now Open in the Heights
Becca Wright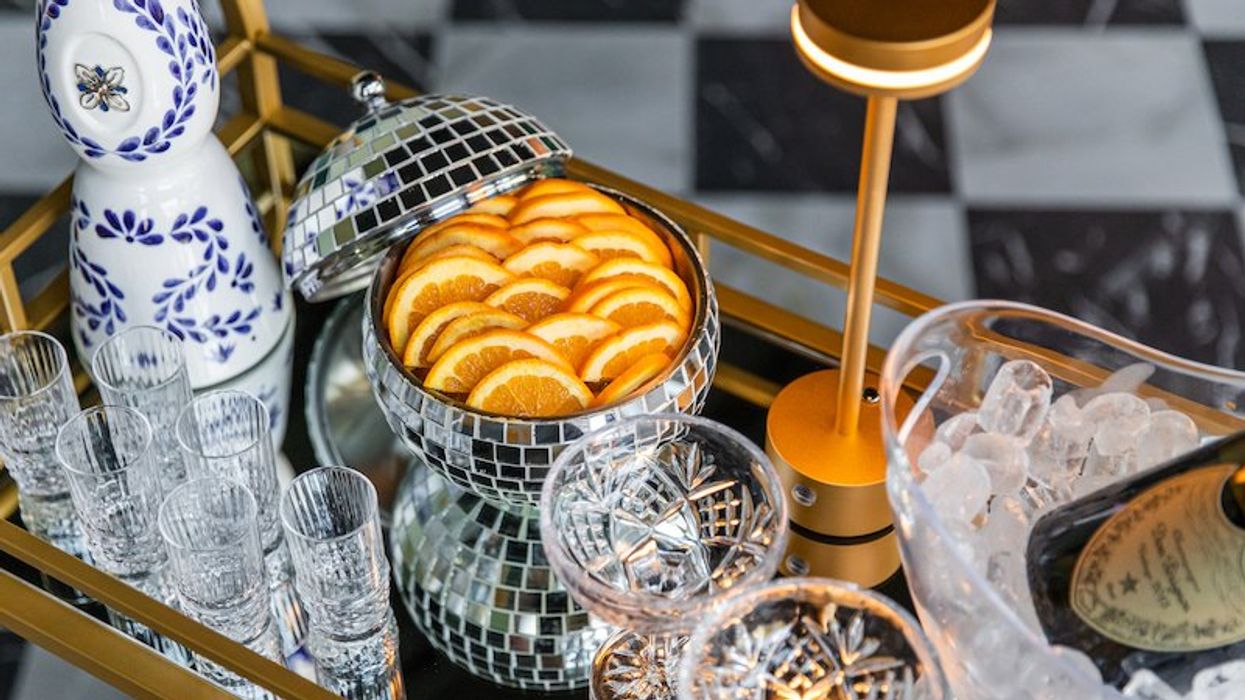 COMMERCIAL REALTOR MORGAN Hansen is ready to shake up the Heights bar scene with the official arrival of her new lounge, Best Regards. Now open on W. 11th at Yale, the "social club" is touted as a "day-to-night" venue with global-inspired seasonal cocktails and live music.
---
"Bringing Best Regards from concept to opening has been a thrilling experience and I'm excited to welcome Houstonians to our beautiful and lush social lounge," said Hansen in a statement. "Guests can expect world-class DJs, a variety of live music, alluring cocktails and bites, and hospitable service our city has yet to see."
The 4,000-square-foot space was previously home to Calle Onze and Chivos, and now boasts a central indoor bar as well as a verdant, covered wraparound patio.
As for the menu, expect creative cocktails and cocktails with housemade ingredients like honey-cilantro syrup and pecan turbinado. A partnership with neighboring Tenfold Coffee means that there's ample options for caffeine-loving tipplers, including a bomb espresso martini. Hansen credits local beverage experts Chris Manriquez, Andres Castro and Sebastien Laval of MAD and Le Colonial with helping to bring her vision of an international, sophisticated cocktail bar to life.
Trendy — and tasty — shareable boards are available, with charcuterie, fruit and more.
Best Regards is open beginning at 4pm Tues.-Fri., and 2pm Sat.-Sun.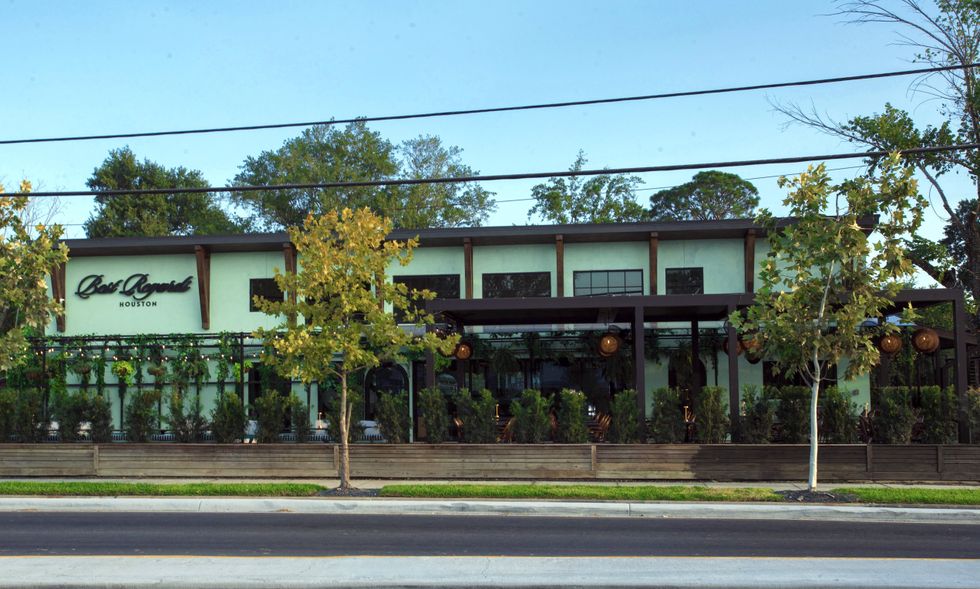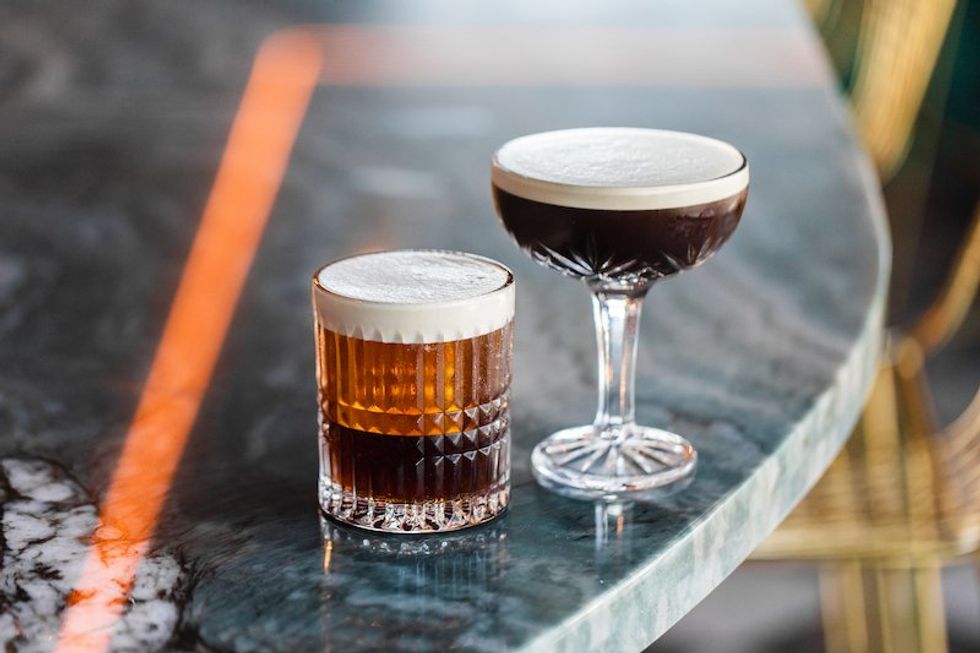 Tenfold Coffee cocktails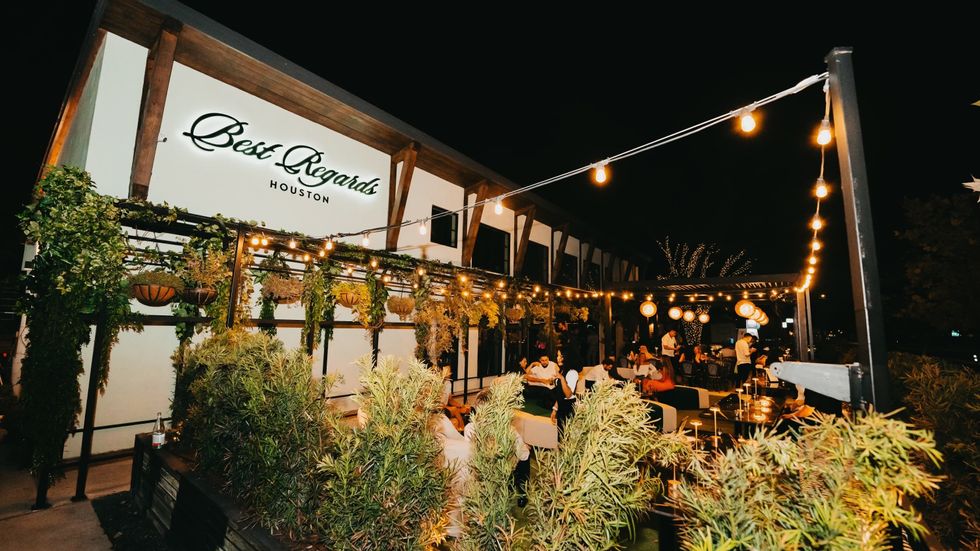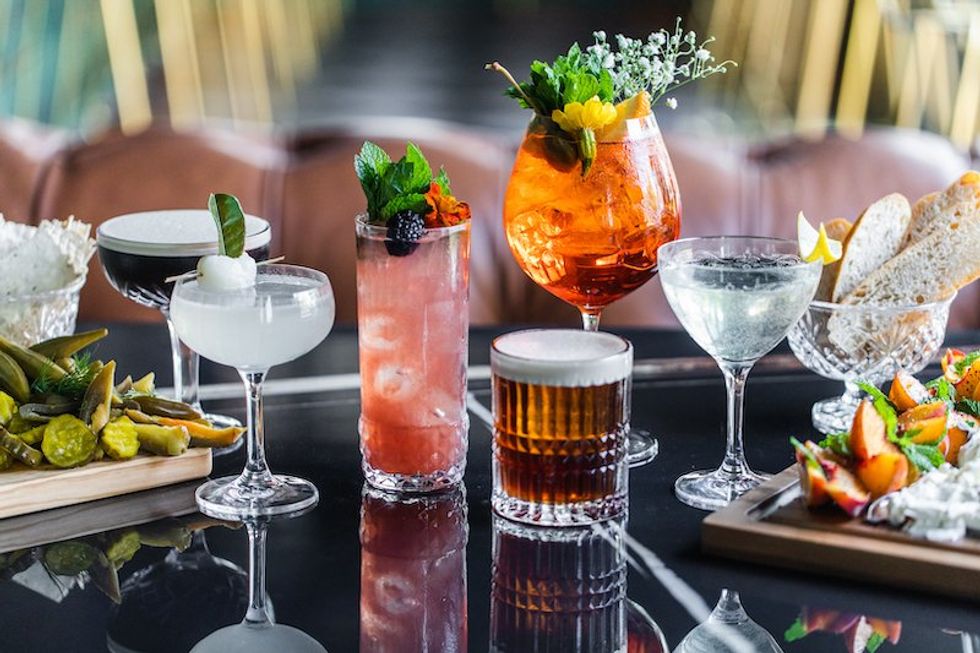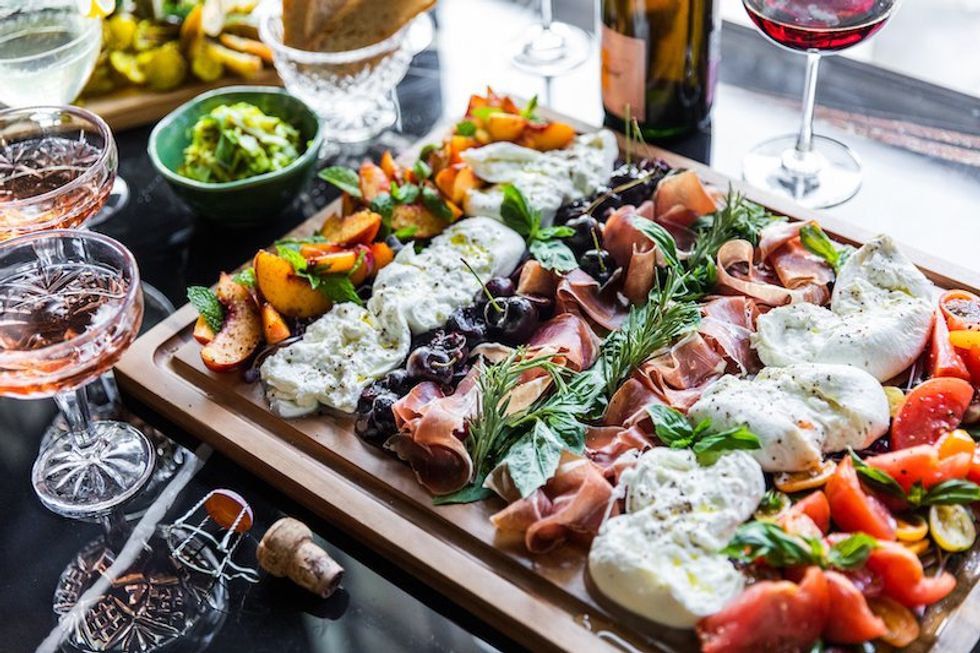 Burrata board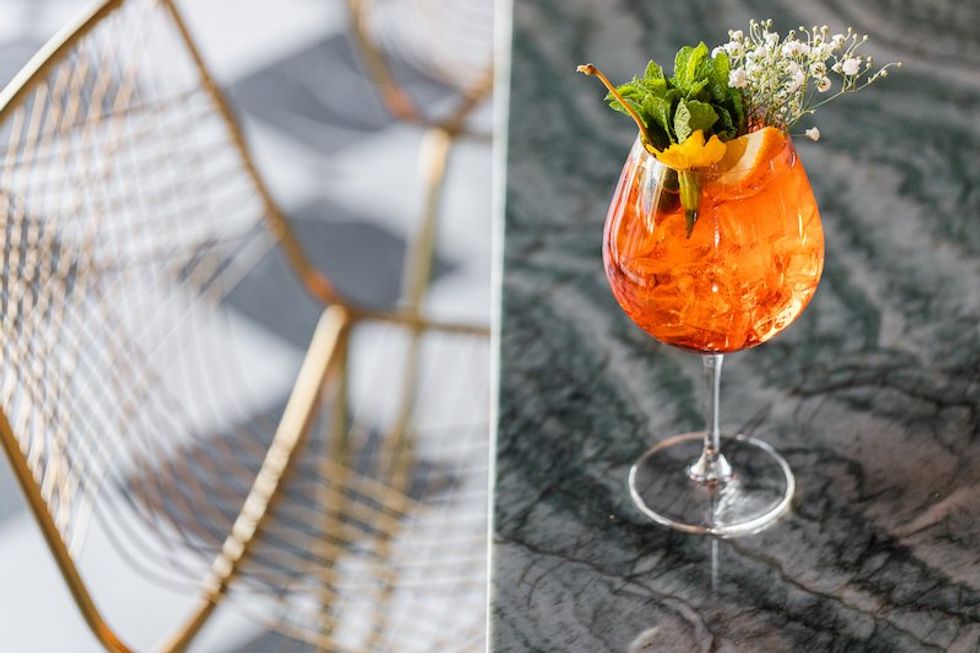 Tee Time Spritz
Food