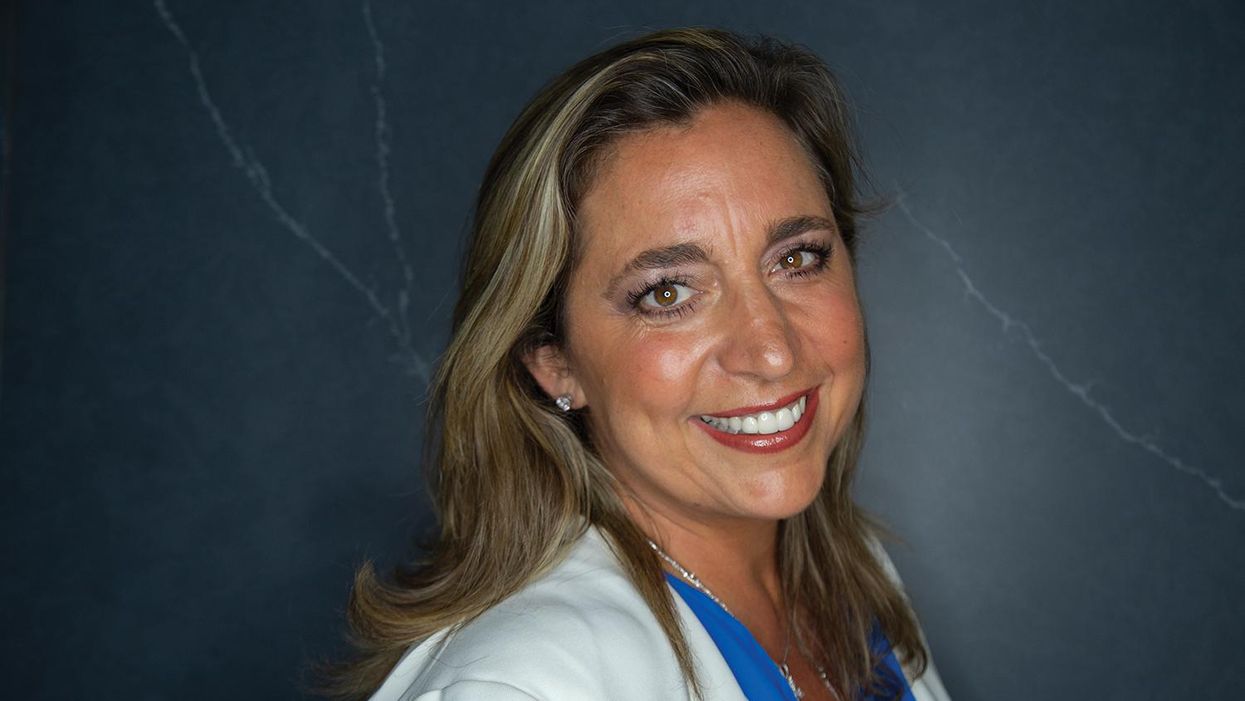 AN INTERVIEW WITH Patty Dominguez, VP of Architecture & Design Sales at Cosentino North America
How did you adjust and overcome obstacles? How did you reset? I believe at Cosentino our biggest challenge was ensuring that we were able to keep the balance between the safety and health of our employees as the main priority and finding a way to continue to operate the daily business worldwide. Similar to other companies we adapted to the virtual world as a way of living and to continue doing business. Since we are a company where our greatest value is personal relationships virtual meetings and visits were very important. It was difficult to adapt at first but we found ways to make this successful.
What's the secret to staying hopeful and forward-looking in tough times? Cosentino is an innovative company. We thrive on difficult situations which push us to be more innovative in our industry and to be forward thinking in taking the next step to be ahead of our time. Our President, Paco Cosentino, has taught us all to never give up, stay humble and work hard!
What did you learn about yourself, your business or your community that might inspire others? I think what I learned about myself is that the routine I had established before the pandemic was something I needed to keep, and it helped guide me through the difficult times.I enjoy waking up at 5:00 am with some friends and getting outside into the fresh air. We like to go walking and this helps me prepare mentally for the day and its tasks. We are lucky to live in this beautiful city of Houston, where the weather is perfect to do this almost everyday. This routine allows me to have time to myself, have my coffee and start the work day. This helps me feel productive and at the same time keep my sanity.
In regards to my business, I have learned that we managed to stay closer than ever, even though we are a large company with over 5,000 employees. we are a small family that truly cares about each other — and we never lost focus of the most important thing, which was the wellbeing of our workers.
What's new for 2021 that you're excited about? So many new and exciting things happening at Cosentino. We are scheduled to open new showrooms across the U.S. this year. This will help our economy and also families who have lost their jobs during the pandemic because we will have many open positions to fill the within the new showrooms. We are excited to launch our new colors in Silestone and Dekton surfaces!This is exciting mainly because, even with the pandemic, our business continued to grow and our R&D team in Spain never stopped working to develop new colors and researching new opportunities to serve our customers with our products.
From its humble beginnings in 1978 in the basement of a downtown brewery, to its current location The Gordy, a beautifully designed, thoroughly modern facility with three unique performance spaces, Stages has not only expanded in size, but in its ambition to speak to and celebrate the diverse culture and experiences of Houston audiences.
Stages' 2021-2022 season, a combination of annual traditions and up-and-coming voices, certainly reflects this ambition.
Along with such audience-friendly productions as Panto Little Mermaid (Dec. 3 – 31), realized as a raucous pantomime by Houston playwrights ShaWanna Rene Rivon and Elizabeth A.M. Keel, and MacGyver: The Musical (Feb. 4 – March 6, 2022), in which the lead is played each night by a selected member of the audience, Stages' season includes plenty of challenging, even cathartic, socially conscious theater.
The aforementioned Rivon, who earned her BFA in Playwriting and Dramaturgy from UH, is the author of You Are Cordially Invited To Sit-In (April 1 – May 22, 2022), a musical inspired by Houston's first sit-in in 1960 by students at Texas Southern University to protest the city's segregation laws.
Though set in 1960, audiences will no doubt be reminded of last year's nationwide Black Lives Matter protests, sparked in part by the murder of George Floyd, and appreciate how this peaceful protest led to the signing of the Civil Rights Act of 1964.
Meanwhile, Black Super Hero Magic Mama (April 22 – May 8, 2022) by Los Angeles-based playwright Inda Craig-Galván will run in the Gordy's largest theater, the Sterling Stage. The "magic mama" in the play is Sabrina Jackson, a single mom whose 14-year-old son Tramarion is shot and killed in what has come to be euphemistically described as a "police incident." Overwhelmed and unable to process her grief, Sabrina retreats to an imaginary, comic-book world where she takes on the role of superhero Maasai Angel, battling the forces of evil, but at the expense of healing in her real life.
Currently running through Nov. 14 is Stages production of the Tony-winning musical The 25th Annual Putnam County Spelling Bee. Directed by Mitchell Greco, the musical is set in the midst of an especially dramatic, and nerve wracking middle school spelling bee, where each teenage competitor shares alternately humorous and serious stories about their lives offstage. Greco says he has wanted to bring the musical to Stages since he started as the company's associate director, adding, "The musical's giant heart and smart score are a perfect fit for Stages and our audiences." Audience participation is a big thing with Stages, and grownups in attendance should be mentally and perhaps psychologically prepared to be pulled onstage to publicly display their phonetic skills. The 25th Annual Putnam County Spelling Bee will also be available for online streaming Nov. 15 – 21.
Stages' 2021-2022 season also includes Sister's Christmas Catechism: The Mystery Of The Magi's Gold (Nov. 26 – Dec. 31, 2021), Sin Muros (Without Walls): A Latinx Theater Festival (Feb. 17 – 20, 2022), Sunrise Coven(March 25 – April 11, 2022) and Song Of Me (May 27 – June 12, 2022).
Art + Entertainment
Last weekend, as they do twice a year, design-loving Houstonians headed to Round Top for shopping, sips and soirees. Houston-based Ginger Barber Interior Design and crowd-fave vendor Paul Michael Company teamed up for a philanthropic evening benefiting nonprofit Habitat for Horses.
The organization rescues and rehabilitates horses, such as Bob and Thor, two equines who greeted the crowd of boot-clad guests at Market Hill. The venue's restaurant, Duo by Gino and Nate, provided a delicious spread of bites, and the wine was flowing throughout the evening — just like the bids at the silent auction table! Popular items included ones from Round Top go-tos The Frenchy and Junk Gypsy, plus a Park City getaway.
The designer- and artist-heavy crowd perused Market Hill's vendors while Kimberly Dunn provided a soundtrack of country faves and original songs. In all, the night reined in an impressive $70,000 for Habitat for Horses.
Bob and Thor, two rescues from Habitat for Horses, grazing in Round Top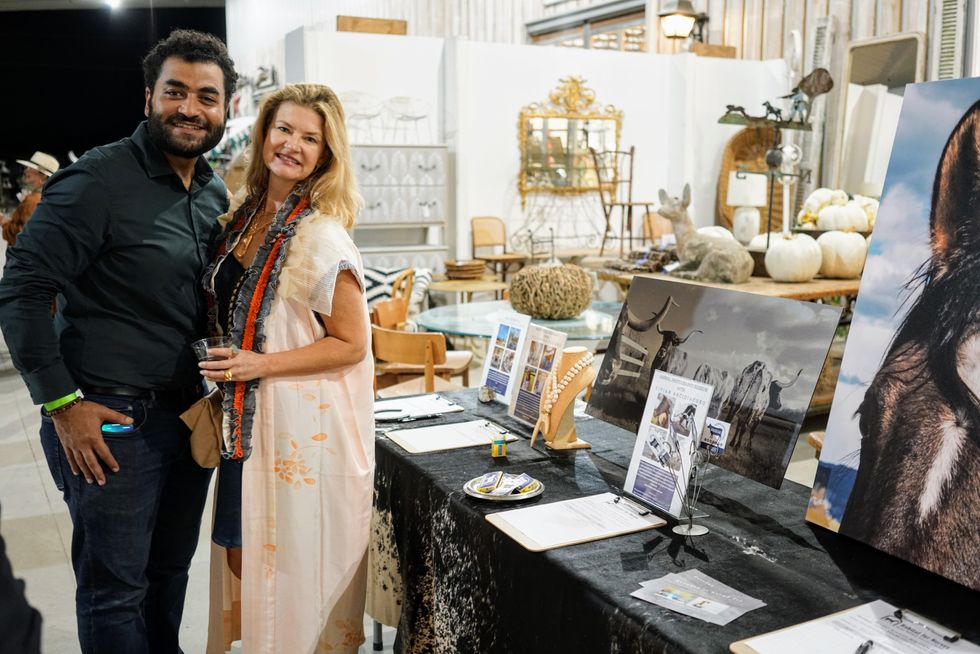 Hatem Saleh and Vandi Hodges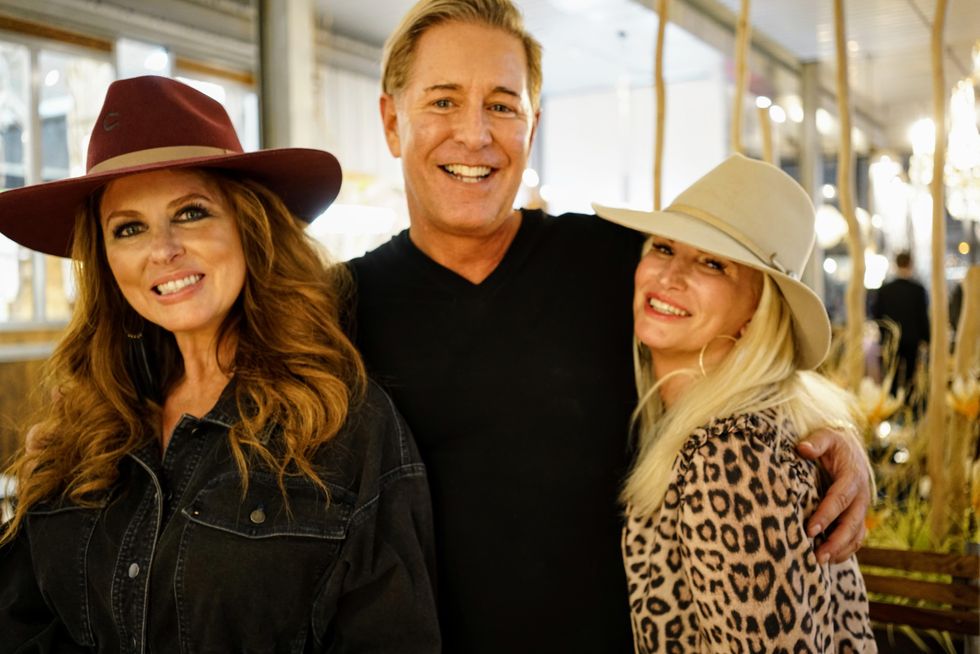 Gretchen Carr, Bob Davis and Leslie de la Mora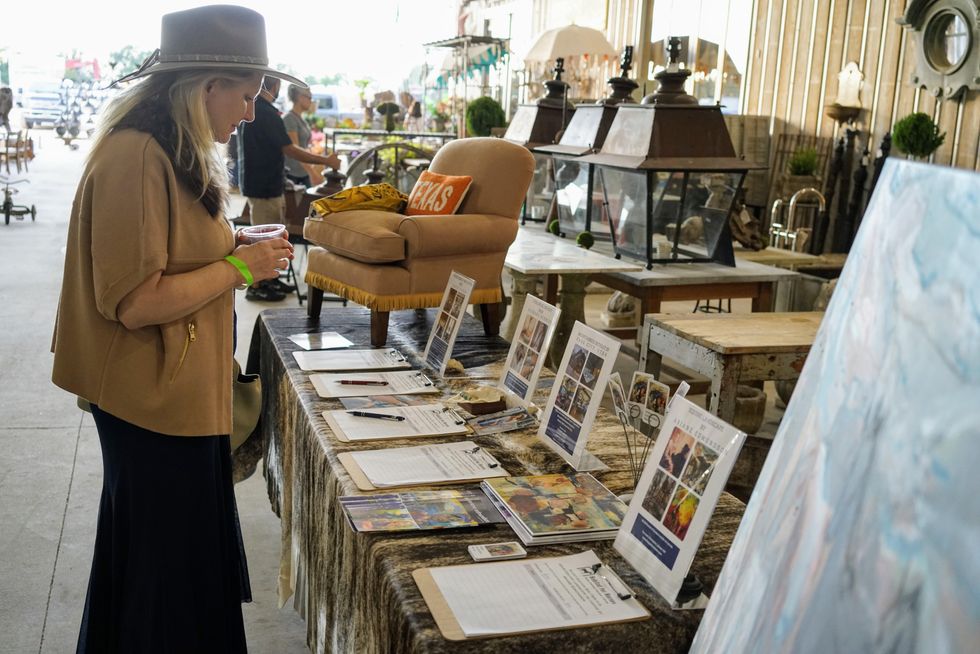 Guests bid on auction items.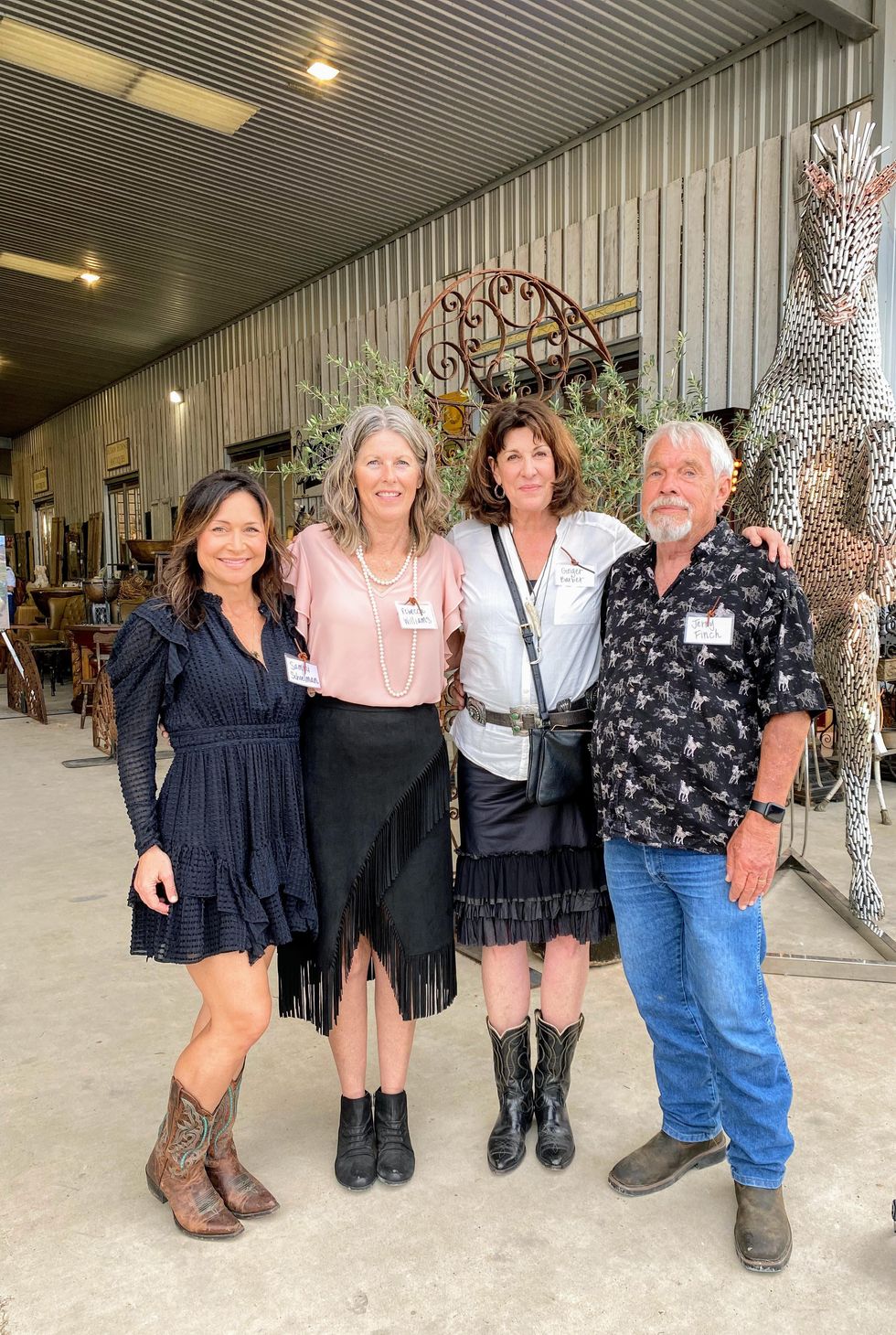 Sammi Schoelman, Rebecca Williams, Ginger Barber and Jerry Finch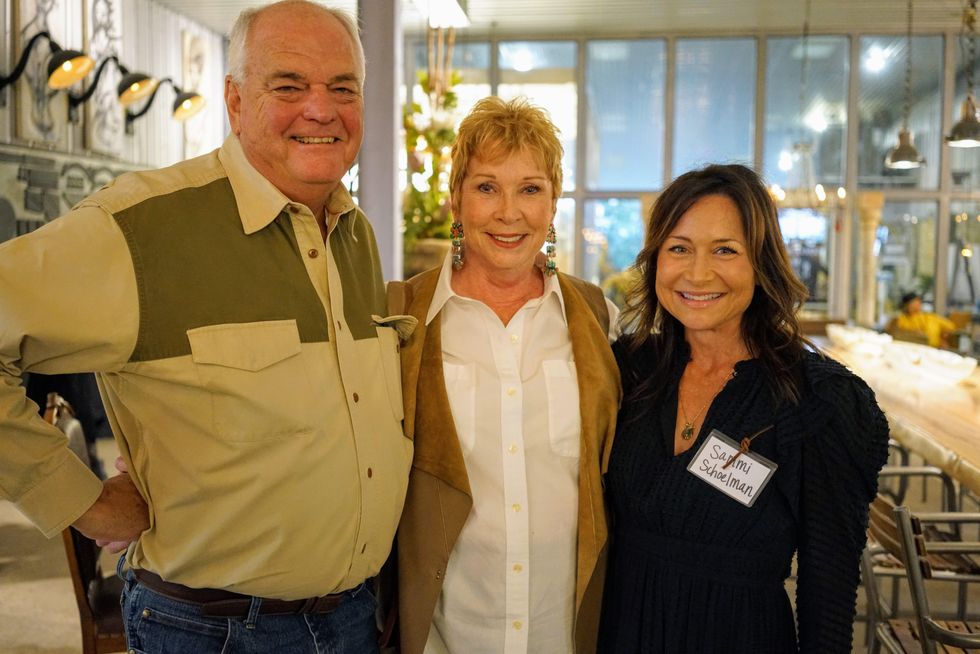 Rory Johnston, Virginia Doyle and Sammi Schoelman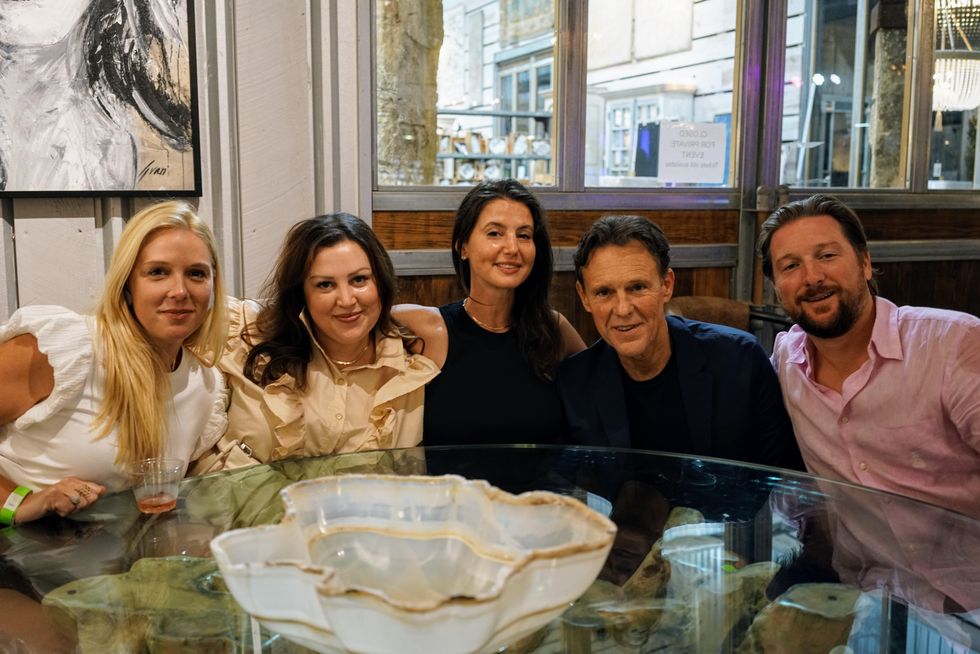 enny Dixon, Katelin Buescher, Katy Bader, Scott Smith and Jan Zweegers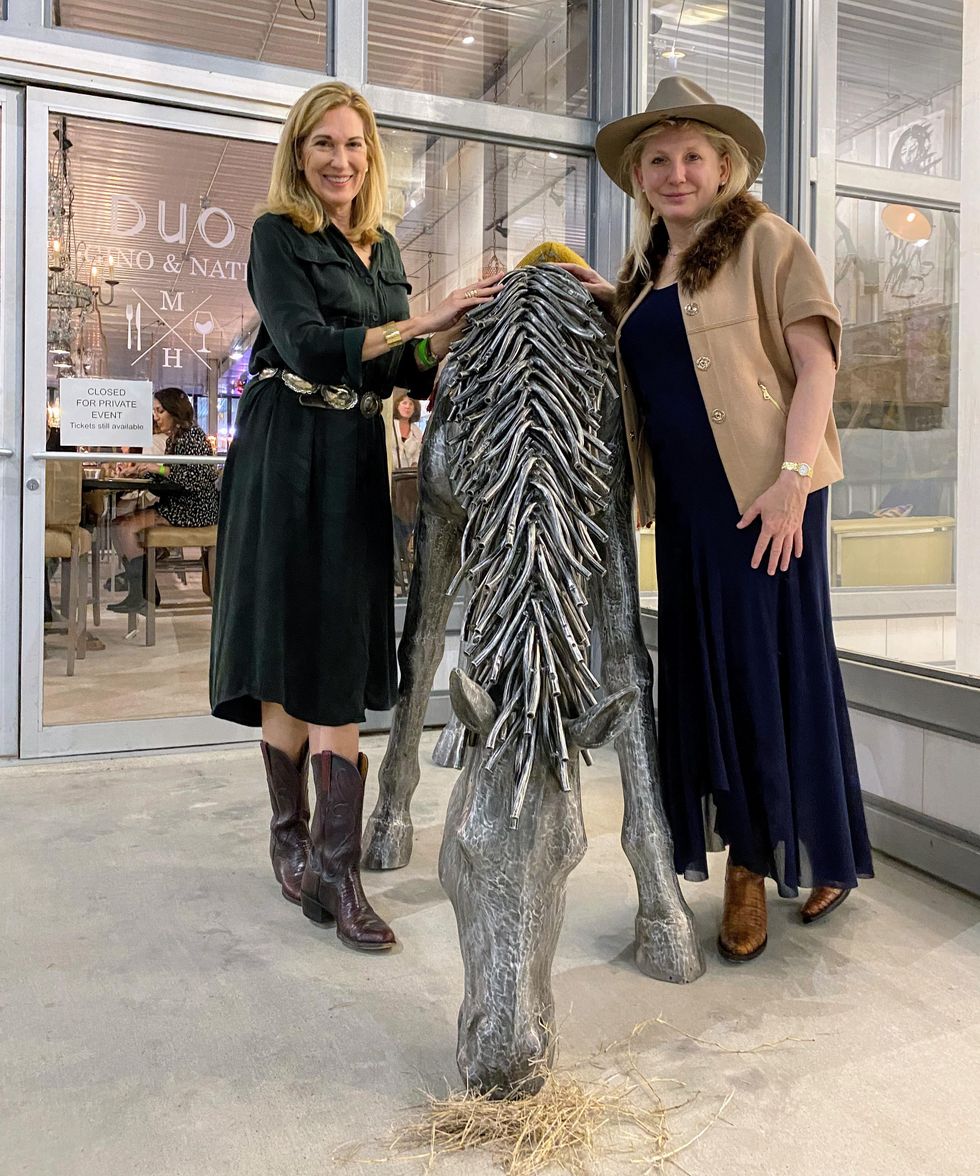 Jacquelyn Kingsbury and Ginger Menown
People + Places