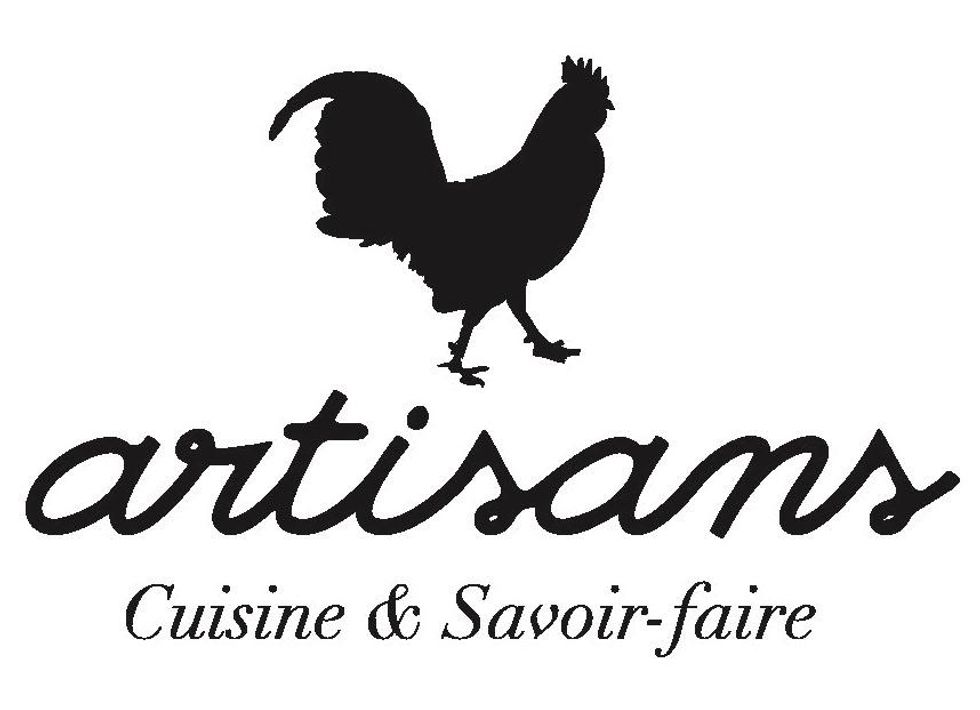 ---
Cuisine & Savoir-Faire
A 28 seat Open Kitchen Concept and Other Intimate seating. Relax and get immerge in one of the most Extraordinary Gastronomique Experiences in Houston
Nowhere else will you find a Front row seat to an Orchestra of Detail and passion. Challenge your Gustatory Abilities in a mesmerizing theater of eclectic French Cuisine
We offers innovative French cuisine of seafood and steaks, focusing on creative dishes that use market-fresh gastronomic products and original combinations of spices and seasonings.
Our Culinary Team delivers unparalleled French cuisine championing the philosophy that "dining is a passionate art form."
The restaurant offers 4 private dining rooms designed to create memorable experiences for groups of all sizes. Medieval Room 6 to 12 or 12 to 24, La Veranda up to 14, Le Salon up to 80. Unique décor and ambiance for groups of all sizes. Small groups, business lunches and events for all occasions.
I'm Chef Jacques Fox, inviting you to Artisans Restaurant Cuisine & savoir Faire at the gateway to Houston Midtown Where Gastronomy is a passionate Art form. Make a reservation
ALSO APPEARS IN INTERNATIONAL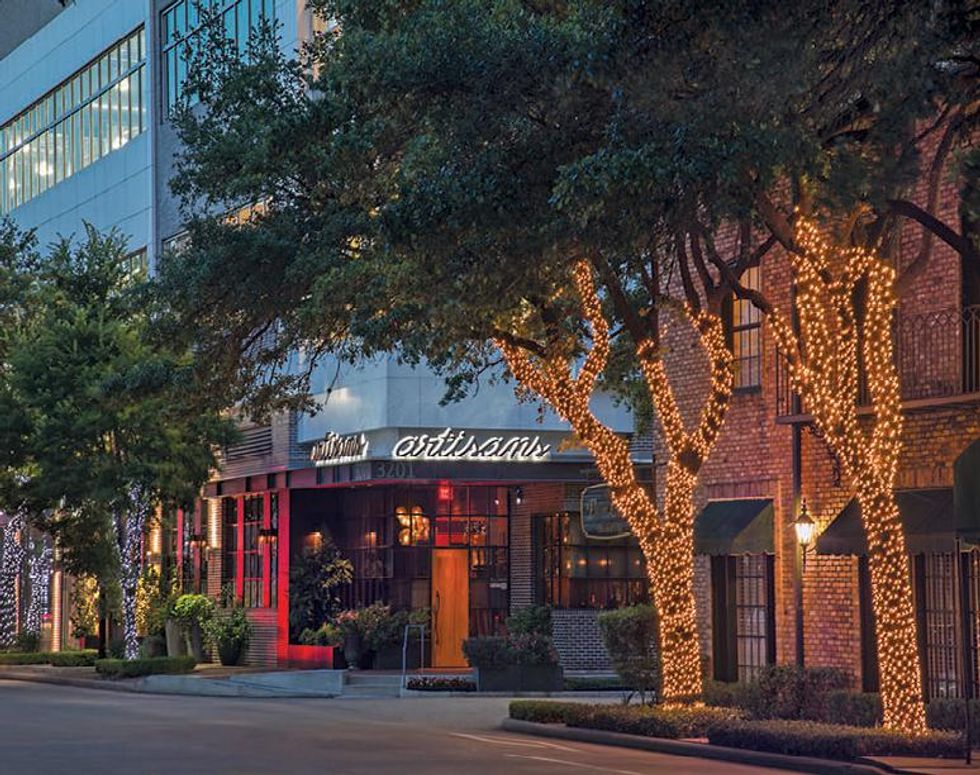 B&B Butchers Venture in for the deep-fried A5 Wagyu katsu sando, or similarly stacked deli sandwich in the adjoining butcher shop, at this boutique steakhouse. A rooftop terrace makes B&B a premiere Sunday brunch destination. 1814 Washington Ave., 713.862.18144 Make a reservation
Bludorn Aaron Bludorn — who's worked in several Michelin-starred restaurants and appeared on Netflix's The Final Table — and his wife Victoria Bludorn (née Pappas, of that Pappas family) deliver a Gulf-tinged New American menu and low-key fine-dining to Montrose. 807 Taft St., 713.999.0146Make a reservation
Brennan's of Houston Count on this decades-old Houston staple for an exquisite dining experience full of Southern-Creole flavors. Seating spans two levels and guests love Sunday brunch in the courtyard. The turtle soup with sherry is famous, as are the pralines. Inquire about cocktail kits and DIY bananas foster, to go! 3300 Smith St., 713.522.9711 Make a reservation
Brenner's on the Bayou Steakhouse Enjoy dinner with a view at this steakhouse nestled on the lush banks of Buffalo Bayou. Steaks, sides and decadent desserts are all good bets, and the restaurant's hip Blue Bar offers a less formal — yet still sophisticated — vibe with craft cocktails. One Birdsall St., 713.868.4444 Make a reservation
Doris Metropolitan Steakhouse This glam steakhouse in the old Triniti space is inspired by Middle Eastern flavors. Hot tip: The breadbasket alone may be worth the trip, with rolls flavored with caramelized onions and presented with crushed-tomato spreads and herb butters. 2815 S. Shepherd Dr., 713.485.0466 Make a reservation
MAD Everything at this BCN sister concept — from the mirror-lined hall to the bathroom and the cartoon-like, cheese-stuffed shiny red MAD Tomato — is photo-worthy. Reservations weeks in advance highly recommended. 4444 Westheimer Rd., 281.888.2770 Make a reservation
MARCH A highly anticipated, exclusive and pricey tasting-menu-only affair, March lives up to the hype. Posh snacks in the lounge include bite-size vehicles for caviar and foie gras; the main event is six or nine courses of highly refined, Mediterranean-inspired dishes by chef-owner Felipe Riccio. 1624 Westheimer Rd., 832.380.2481 Make a reservation
Tonight & Tomorrow Storied Montrose hotel La Colombe d'Or has reopened after years of restoration, and its restaurant was worth the wait. Expect eclectic but sophisticated European dishes with Southern touches. Be sure to check out the cocktail lounge, Bar No. 3. 3410 Montrose Blvd., 713.517.1001 Make a reservation
Tony's A cherished part of the Houston dining scene, Tony Vallone's namesake restaurant is an exquisite treat from start to finish. Opt for the three-, five- or seven-course tasting menu for a true culinary experience, featuring the foie gras flambé — a feast for the senses! 3755 Richmond Ave., 713.622.67788 Make a reservation