This Weekend: 'Flutter' Over to Houston Botanic Garden for Monarch Butterfly Tribute
Lynn Lane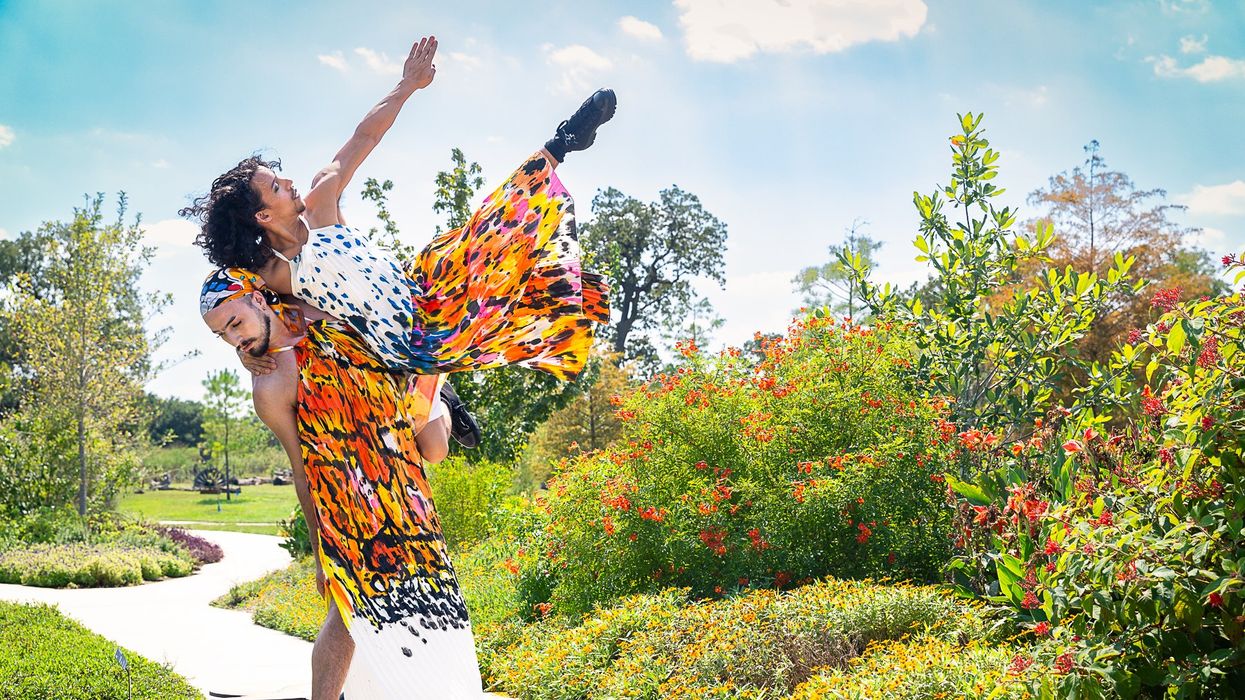 WHILE IT CERTAINLY doesn't feel like fall, the calendar says it is, and so long as they're not put off by weird weather and a summer hangover of heat and humidity, we can soon expect a whole lot of monarch butterflies to pass through Texas during their 3,000-mile southern migration. To pay tribute to this annual phenomenon, on Saturday, Sept. 30 and Sunday, Oct. 1, from 4-7pm, Houston Botanic Garden and Open Dance Project will present Flutter: The Monarch Butterfly Project.
---
The fun, family-friendly and site-specific performance takes place in HBG's Susan Garver Family Discovery Garden. While exploring the garden and its three butterfly installations created by Houston sculptor Meredith Tucker, each now a permanent part of the garden's art collection, visitors can check out at their leisure three, half-hour immersive performances by members of Open Dance Project, choreographed by founding artistic director Annie Arnoult.
When it comes to dance and theater, Open Dance Project has never been interested in "the fourth wall." Inspired by the tumult of the 1968 Chicago Democratic Convention, the company's most recent immersive theater piece, 1968: The Whole World is Watching, had dancers screaming from makeshift scaffolding, running in-between audience members, and at one point, restaging boxer Sonny Liston's 1964 match with a young upstart named Cassius Clay. Flutter is a bit calmer than that. In performance, the dancers, wearing very colorful, very butterfly-like costumes designed by Houston-based artist Natasha Bowdoin, will shape their movement around Tucker's sculptures, which depict three different species of butterfly and a plant each pollinates. Beginning with the gestures and movement patterns of butterflies as source material, Arnoult brings a cast of "quirky characters and personalities" to life, each one embodying the spirit of both a sweaty human and a delicate butterfly.
Flutter also incorporates painted textiles and artistic props fabricated by Bowdoin, whose work is often augmented by live performance, and proposes a better future for humankind's all-too-often adversarial relationship with the natural world.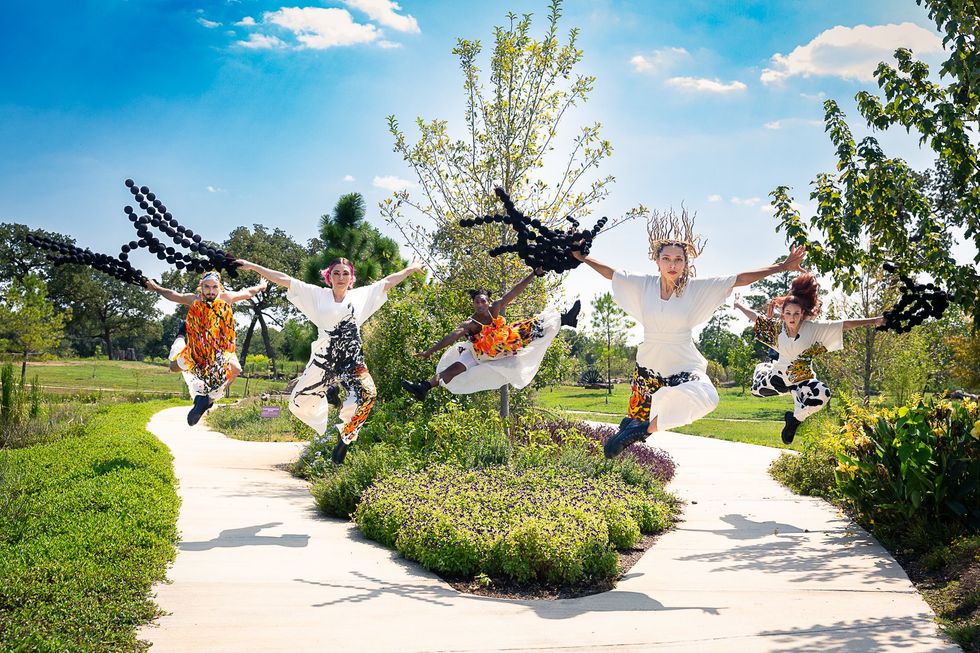 Art + Entertainment