New Fall Issue of CityBook Arrives Touting Identical Twin Models — and the 'Power of Two'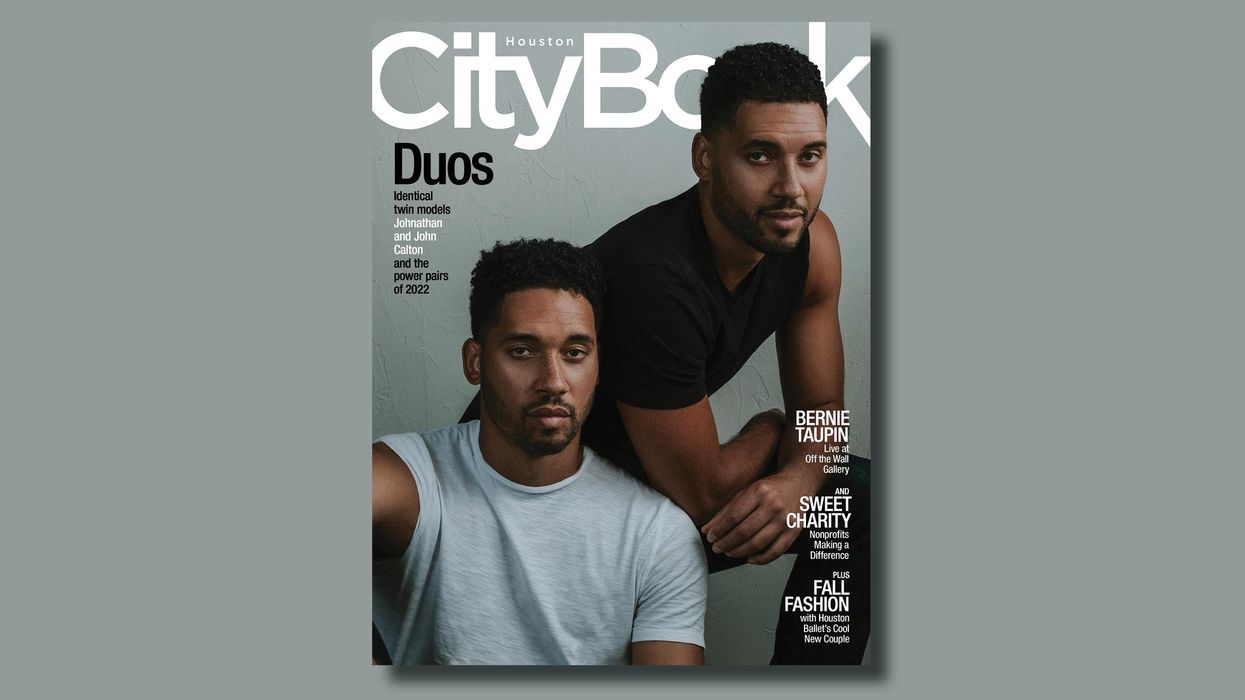 THE NEW FALL Issue of Houston CityBook is hitting newsstands and mailboxes all over town now, featuring identical twin models Johnathan and John Calton. The unique cover highlights the return of one of the magazine's best-loved recurring features: Duos.
---
Editor Jeff Gremillion describes the Duos concept: "This is our version of the 'Power Couples' stories that were so common in city magazines in the '80s and '90s," he says. "I always loved the idea, but, for CityBook, we wanted to make it a bit more inclusive and contemporary. So our Duos includes couples, yes, and also siblings and business partners and parent-child combos. This year we have two sets of identical twins!"
The Caltons, repped in Houston by Neal Hamil Agency, were photographed by Jhane Hoang, who also shot several other "power pairs" for the issue. Her subjects include Armando Palacios and Cinda Murphy of Armando's restaurant fame, who are expanding their empire in Houston and the Hill Country — and beloved twin-sister philanthropists Tama Lundquist and Tena Lundquist Faust, founders of Houston PetSet.
TV co-hosts Courtney Zavala and Derrick Shore make an appearance, along with the mother-son artists known as Donkeeboy; sibling lifestyle-brand purveyors Mario Tort and Vanessa Tort Pagel; and the beautiful betrothed couple of Olympic medalist Nichelle Prince and rising-star band front man Adrian Michael.
"It's a great group," adds Gremillion, "of folks who know well the power of two."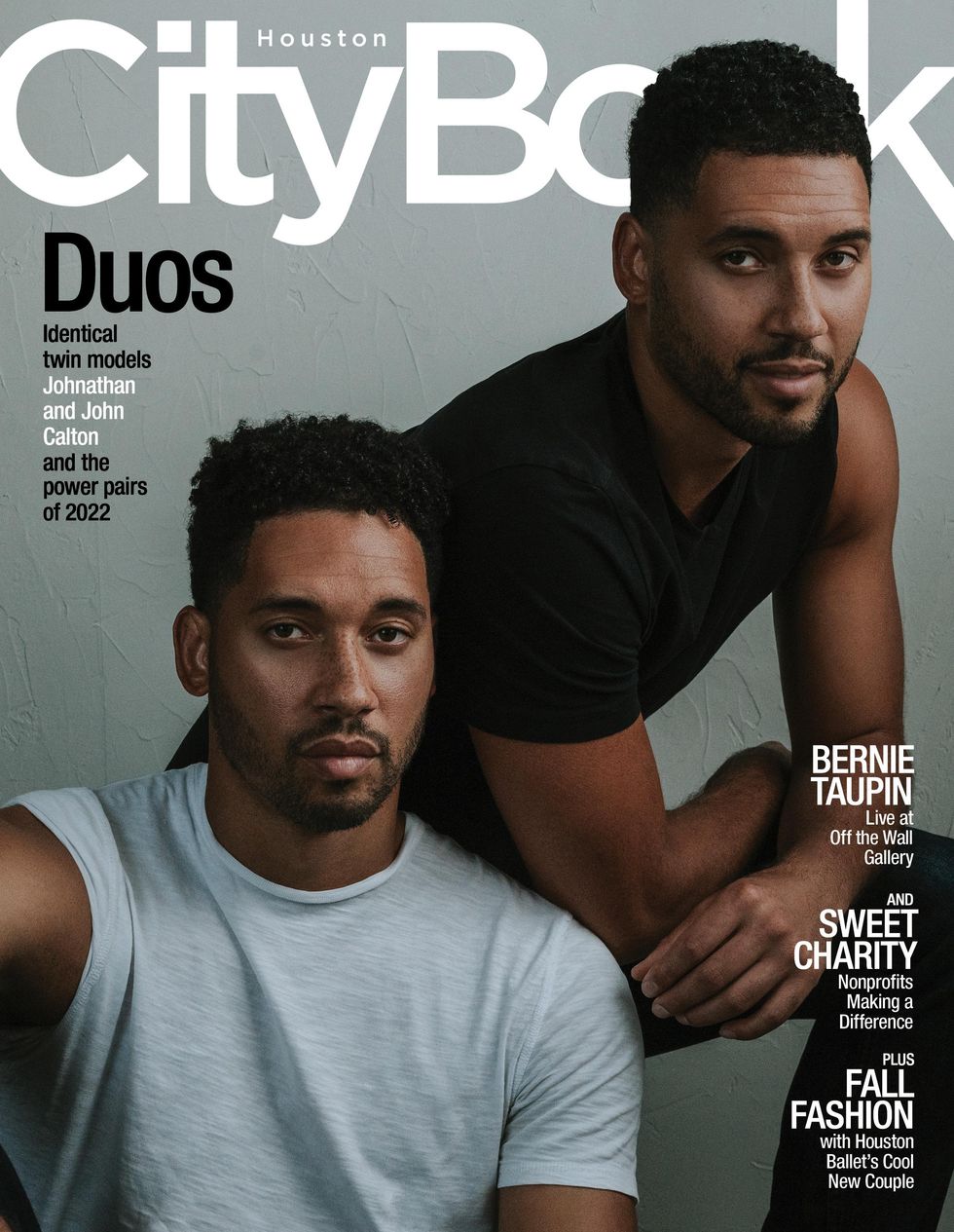 Art + Entertainment