Houston Gains Another Celeb Chef
Chris Cosentino opens Rosalie's, inspired by his Italian-American grandmother, this fall.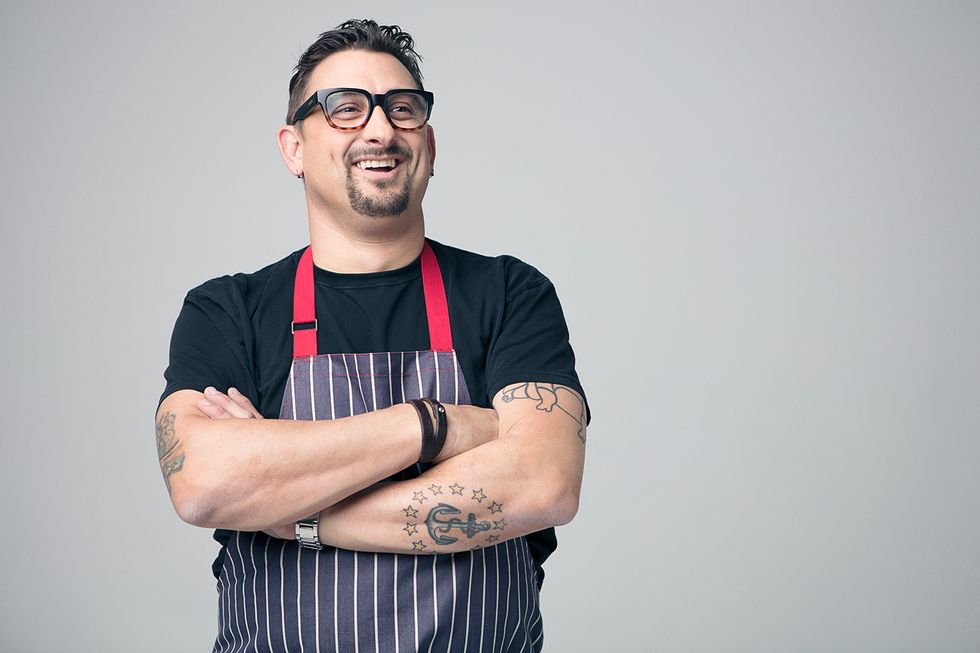 Celeb chef and restaurateur Chris Cosentino, winner of Top Chef Masters, is in town for his friend Chris Shepherd's Southern Smoke Spring dinner series, which benefits those in the food and beverage industry who need financial assistance during crises. At his fundraising dinner at One Fifth Mediterranean last night, the San Fran-based chef served delicious dishes inspired by his Italian-American upbringing, including eggplant parmesan with his grandmother's famous gravy. "She lived the Italian way, in America," says the charming and excitable Cosentino, recalling how he'd help her make pasta and can tomatoes throughout his childhood.
---
And now her legacy will live on at his new Italian restaurant in Downtown Houston, opening in September and named for her. "I have put my head down and worked as much as possible to… build on things she taught me." At Rosalie's, expect "beautiful, simple salads and pizzas," alongside more intricate — although decidedly not "fancy," per the chef — dishes like a super-shareable whole-chicken Milanese.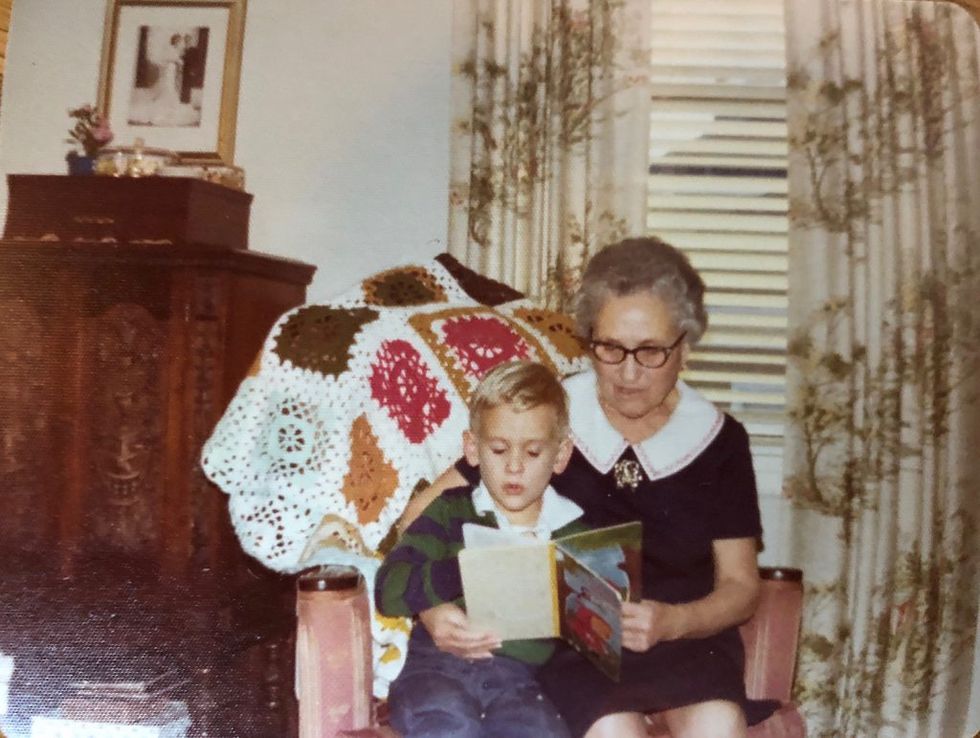 Chris Cosentino (age 4) and his great-grandmother Rosalie Cosentino
The interior design by Rohe Creative will also homage his grandmother, with vintage-inspired furniture, fabrics and light fixtures, along with lots of greenery. "It's an open layout and a funky space," says Cosentino, noting that, like Rosalie's Rhode Island home, the restaurant will have a lot of unique details in "every little corner." Cosentino emphasizes that both the food and the feel of the space will be fun and approachable for all.
The restaurant will be located inside Brookfield Properties' new C. Baldwin hotel at the Allen Center, which opens in June in the space currently occupied by the DoubleTree Hilton. Cosentino will be at the helm of the hotel's entire food and beverage program, including in-room dining, the lobby bar, grab-and-go snacks — think cold brew and soft-serve ice cream — and the banquet program.
And while this is Cosentino's first restaurant in Texas, this isn't exactly his first rodeo:  This is his third hotel project, and his second with Brookfield. His Jackrabbit restaurant inside Brookfield's The Duniway hotel in Portland was a, well, runaway success, and he expects nothing less in Houston.
Cosentino cited Houston's unique growing season and its diversity of cuisine — "It's like Candy Land!" — as big reasons he chose Houston for his next restaurant. Another perk: getting to spend more time with his buddies Shepherd, who has taken it upon himself to introduce Cosentino to the best local purveyors, and UB Preserv chef Nick Wong, with whom Cosentino worked in San Francisco. "I get to cook with my friends, and that's the most exciting part."
Dispatches