Inprint Hosts a Pair of Beloved Poet Laureates at Rice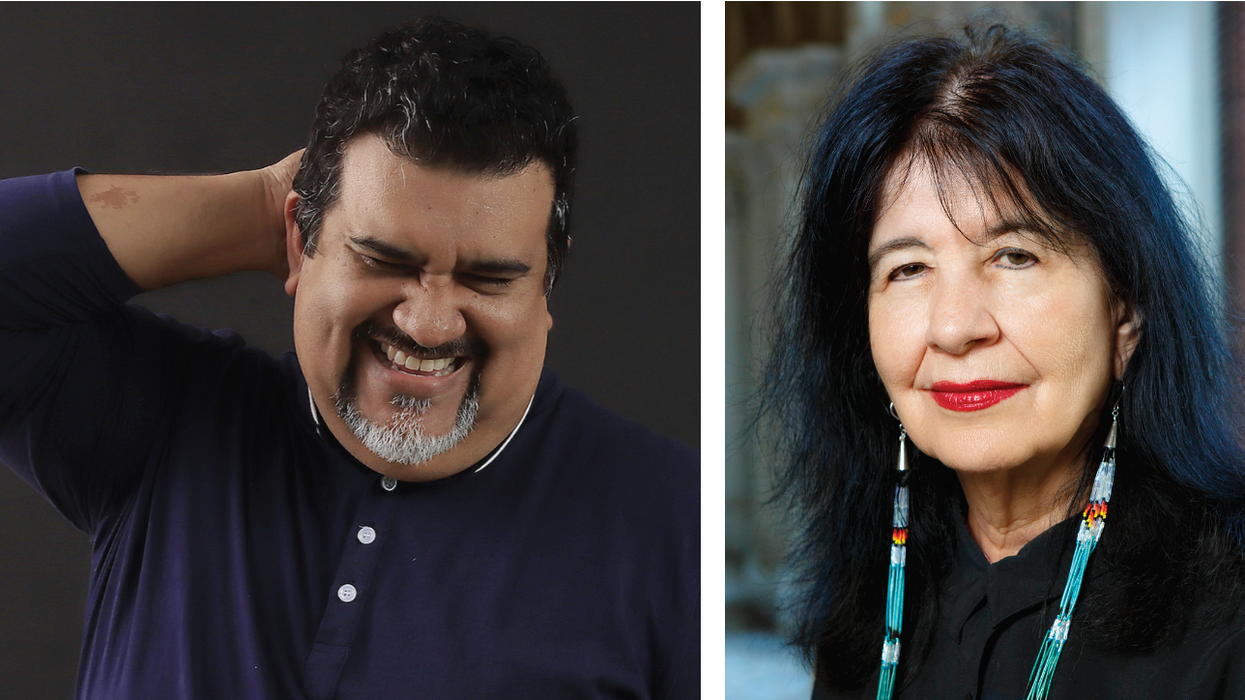 Now in its 42nd season, the Inprint Margarett Root Brown Reading Series is still going strong, bringing award-winning writers from around the world to Houston to read from their work and engage in a lively, onstage discussion with Texas-based authors, journalists, and poets.
---
On Monday, Nov. 14, at Rice University's Brockman Hall for Opera, the series brings U.S. Poet Laureate Joy Harjo to the stage for a reading and discussion with Texas Poet Laureate Lupe Mendez, who was born in Jalisco, Mexico, in 1976, grew up in Galveston, and is one of the Houston's best known poets and activists. (Mendez is one of several poets featured in our 2017 article about Houston's thriving poetry scene.) Harjo, who lives in Tulsa, is a member of the Muscogee (Creek) Nation and is the first Native American to hold the position of U.S. Poet Laureate.
It's a logical and inspired pairing, as Texas culture is so strongly rooted in that of indigenous tribes who have lived on the land going back thousands of years ago and on up to the present day. Harjo's writing connects back to the legacies of her ancestors and displacement, drawing inspiration from Navajo horse songs and the rhythms of jazz, and is described by author Sandra Cisneros as "light and elixir, the very best prescription for us in wounded times." She is the author of nine books of poetry, several plays and children's books, and two memoirs. And if that weren't enough, Harjo is also a talented performer, who also plays saxophone and has released seven albums of original music. Her new book, titled Weaving Sundown in a Scarlet Light, is an annotated compilation of poems written over the past 50 years, addressing such profound life events everyone can identify with, such as losing a parent, becoming a mother, and falling in love.
Art + Entertainment