Stay Cool This Weekend: Explore This 'Jewel' of a New Exhibit Celebrating Black Music Month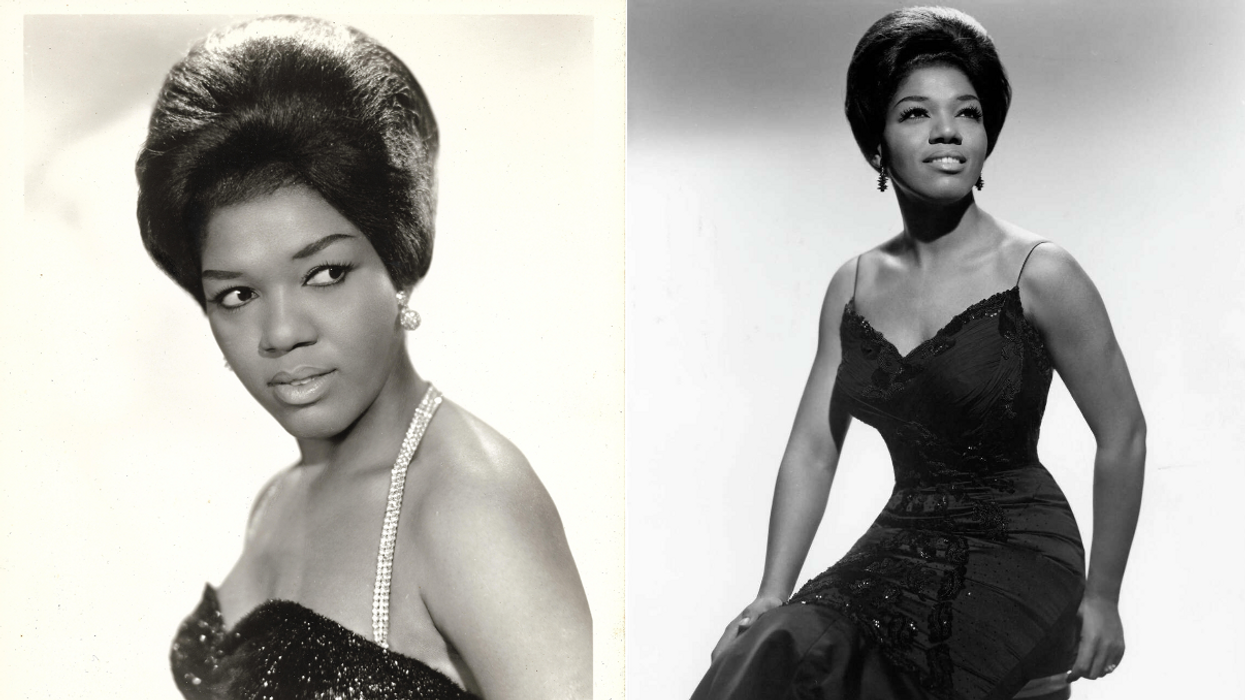 THANKS TO PROJECT Row Houses and the generosity of several philanthropists, restoration of Houston's historic Eldorado Building and the famed Eldorado Ballroom is now underway.
---
The fence surrounding the construction area features artwork by painter and historian Tierney Malone. It includes images of several key players in Houston's musical pantheon, including Arnett Cobb, singer Horace Grigsby, Eddie "Cleanhead" Vinson — and a glamourous and resplendent Jewel Brown, one of the city's most renown and respected jazz singers. This weekend, Community Artists' Collective and the Community Center of Houston will honor Brown, now 84, with a series of special art exhibits and on-site interviews with Brown.
On Saturday, June 11, Community Artists' Collective presents Jewel Brown: A Legacy, a collection of music-themed artwork by artists Tamirah Collins, Khaili Sam-Sin, JustCesca, Walt Haller and Charles Washington, who will be showing some of his colorful "door" paintings, paintings he creates using repurposed doors as canvases. A reception and interview at the collective with Brown begins at 3pm, and the work will remain on display through June 25. On Sunday, June 12, Community Music Center of Houston will present a special exhibition and open-air music performances at its new location on Holman Street.
Beginning in 1939, in the years before desegregation and on into the 1970s, the Eldorado Ballroom the place to be for Third Ward residents who wanted to hear and dance to the best in jazz, blues and rock 'n' roll. Brown got her first big break singing at the 'Rado at the tender age of 12, and audiences were mesmerized by her ability to sing jazz as deeply felt blues. She would go on to sing in venues around the world, headline in Las Vegas and tour with Louis Armstrong's All Star Band from 1961 to 1968. (You can watch an incredible live televised performance of Brown singing "Did You Hear About Jerry" with Armstrong on YouTube.) In 1968, Brown stepped out of the spotlight and for the next four decades enjoyed a successful career as an insurance agent, but she never stopped singing, and this summer, audiences who grew up listening to Beyoncé will have the chance to see and hear one of Houston's true originators of modern music.
On June 18, Brown will perform at the 150th Juneteenth Celebration at Emancipation Park, located just across the street from the Eldorado complex, and in August, she'll release a new album, timed to celebrate her 85th birthday. In the meantime, Community Artists' Collective is providing a space for visual artists both young and old to pay tribute to Brown and celebrate the worldwide influence of Houston's musicians and musical culture.
Art + Entertainment