Slovakian Conductor Juraj Valčuha Named As New Music Director of the Houston Symphony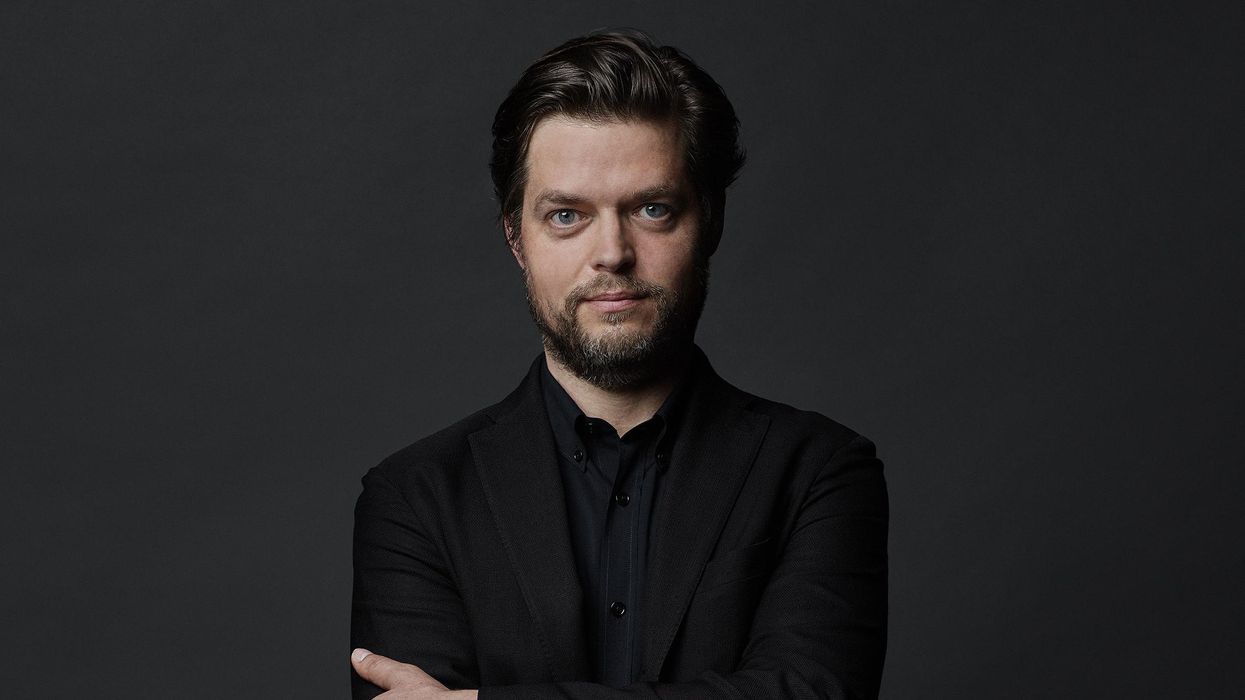 The Houston Symphony is getting a new music director. And like past music directors of the renowned orchestra, which was one of the only orchestras in the world to present a full season last year in spite of the pandemic, this one comes with a bevy of international laurels.
---
After current music director Andrés Orozco-Estrada, who has led the Houston Symphony since 2014, hangs up his baton at the conclusion of the orchestra's 2021–22 season, he will be replaced by renowned Slovakian conductor Juraj Valčuha, who will become the symphony orchestra's 16th conductor and the fifth music director to hold the Houston Symphony's Roy and Lille Cullen Chair.
"Our goal is to make the Houston Symphony accessible to the greatest number of individuals possible," said John Rydman, president of the Houston Symphony Board of Trustees, in a statement about Valčuha's appointment. "We were drawn to Juraj's history of community engagement and his desire to foster the connection between our musicians and the surrounding communities. He is an extraordinary individual both on and off of the podium."
Valčuha, who currently serves as music director of the Teatro di San Carlo in Naples and first guest conductor of the Konzerthausorchester Berlin, made his debut with the Houston Symphony as a guest conductor in 2011 before returning in both the 2017–18 and 2020–21 seasons to perform programs that included Chopin's Piano Concerto No. 2, Strauss' Also sprach Zarathustra and Copeland's Clarinet Concerto.
Recognized as a conductor for his effortless expressiveness and depth of musicianship, the young conductor has led renowned orchestras like the Berlin Philharmonic, Dresden Staatskapelle, the Vienna Symphony, the Orchestre National de France and the Philharmonia London in a career that has taken him to concert stages across the world and throughout the United States. He's been often described as one of the most sought-after conductors of his generation.
In May of 2022, Valčuha will touch down in Houston to lead the orchestra in Beethoven's Symphony No. 9 Choral for the finale of the orchestra's 2021–22 season. His first official appearance as music director will take place on Sept. 17, and he will return for nine weeks for the orchestra's 2022–23 season.
"I'm honored to have been chosen as the new Music Director of the Houston Symphony," said Valčuha in a statement. "It was very rewarding to conduct the Symphony last March and bring joy and hope to a live audience during a difficult time. These musicians are open-minded and versatile, and I feel that we are in perfect harmony. We share a dedication to high artistic qualities and music making and I know we will create a unique and powerful musical experience for Symphony patrons."
Art + Entertainment